Celebrate the best of what The Woodlands has to offer this holiday season. From Santa sightings to elf visits, The Woodlands Resort is the next best thing to actually visiting the North Pole this holiday season. Get ready for major holiday spirit as the entire property is transformed into a winter wonderland!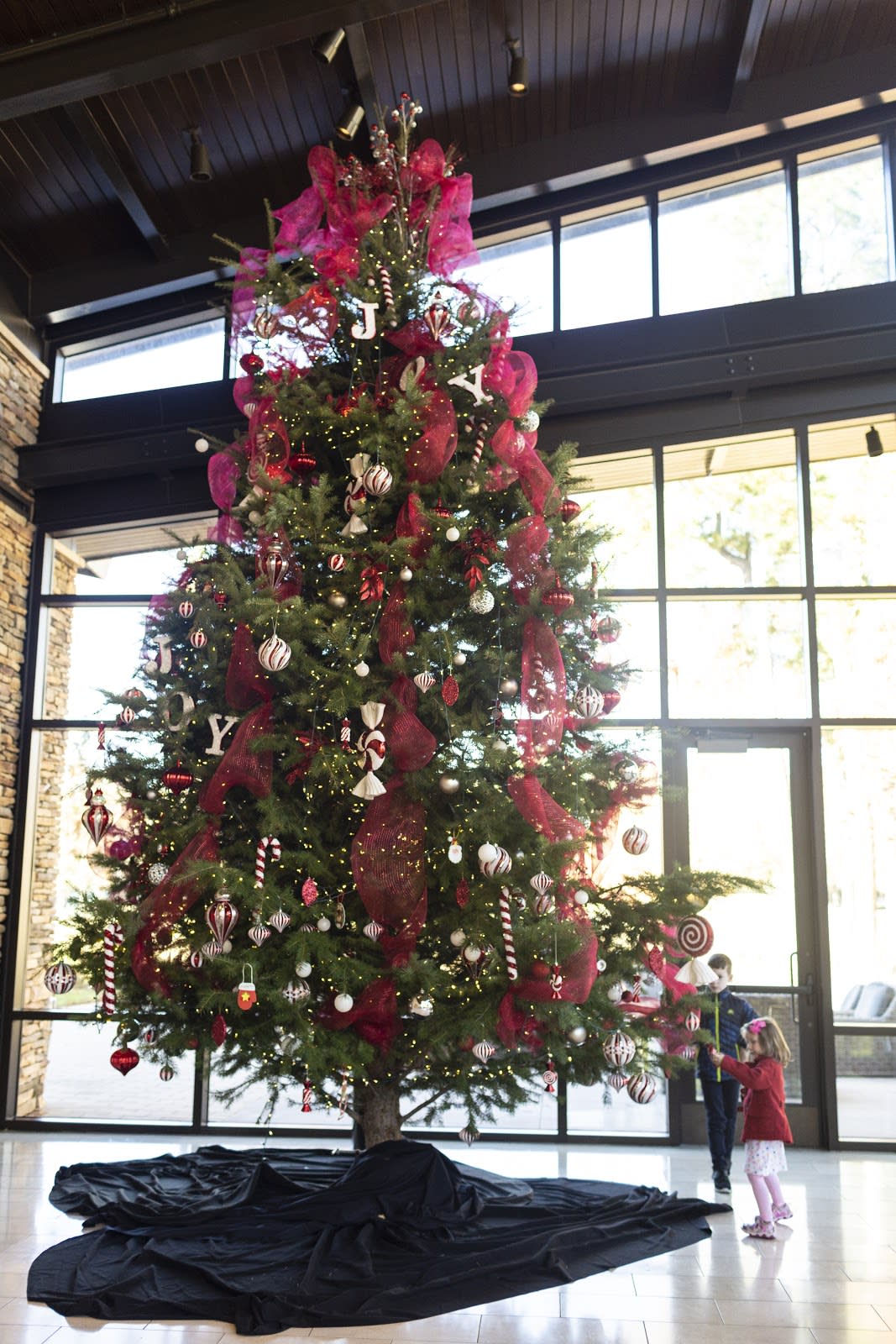 "The Resort is decorated for the holidays each year, which includes a 24-foot Christmas tree in the lobby entrance and 800,000 twinkling lights around the property,"  said Wendi Gelfound, Regional Director of Marketing for Howard Hughes Hospitality.
Enjoy a stroll around the property with holiday lights and decorations at every turn. Along with a beautiful winter scene to relish during your visit, The Resort offers events and even the chance to hear from Santa himself!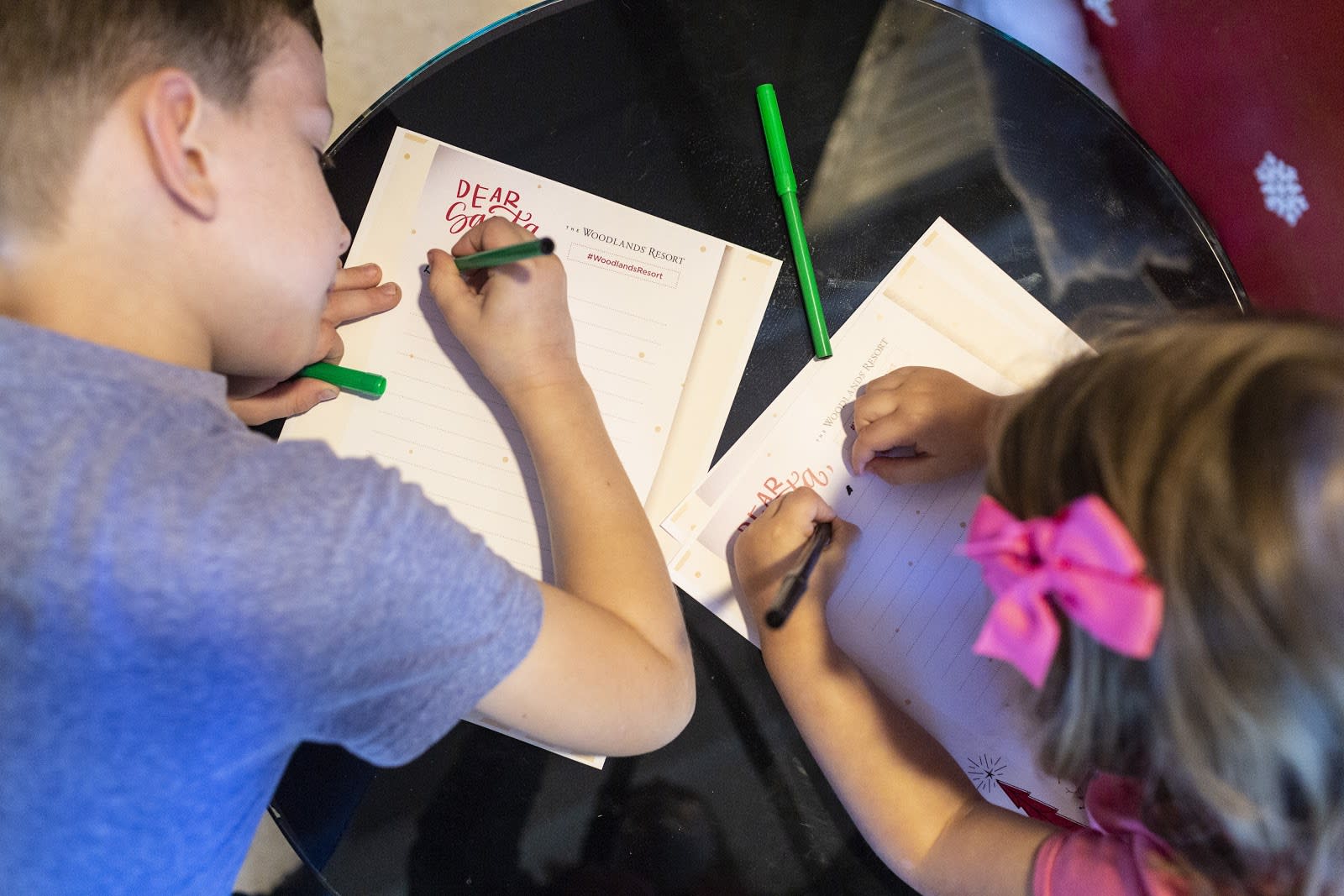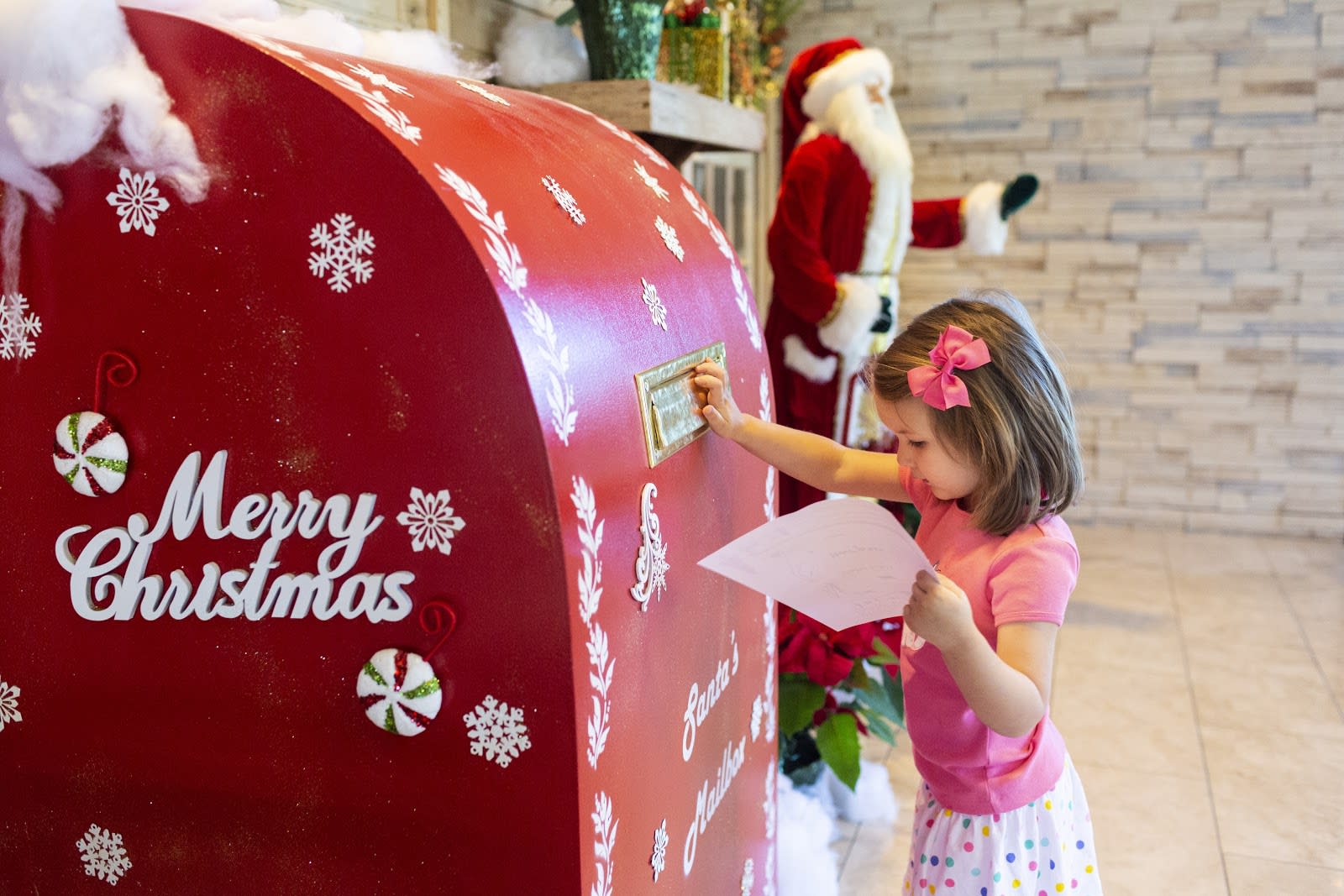 "There is a giant mailbox on display in the lobby for kids to mail letters to Santa. All of the letters that are sent with a valid email address, will receive an email with a reply from Jolly Ole Saint Nick himself," explains Gelfound.
There are also plenty of spots to take photos with your family and friends, including one new backdrop that is like something out of the holiday movie, ELF.
"A new addition this year is a six-foot indoor sleigh built by our engineering team big enough for two adults to sit in, the ultimate selfie spot for the holidays!" said Gelfound.
HOLIDAY EVENTS AT THE RESORT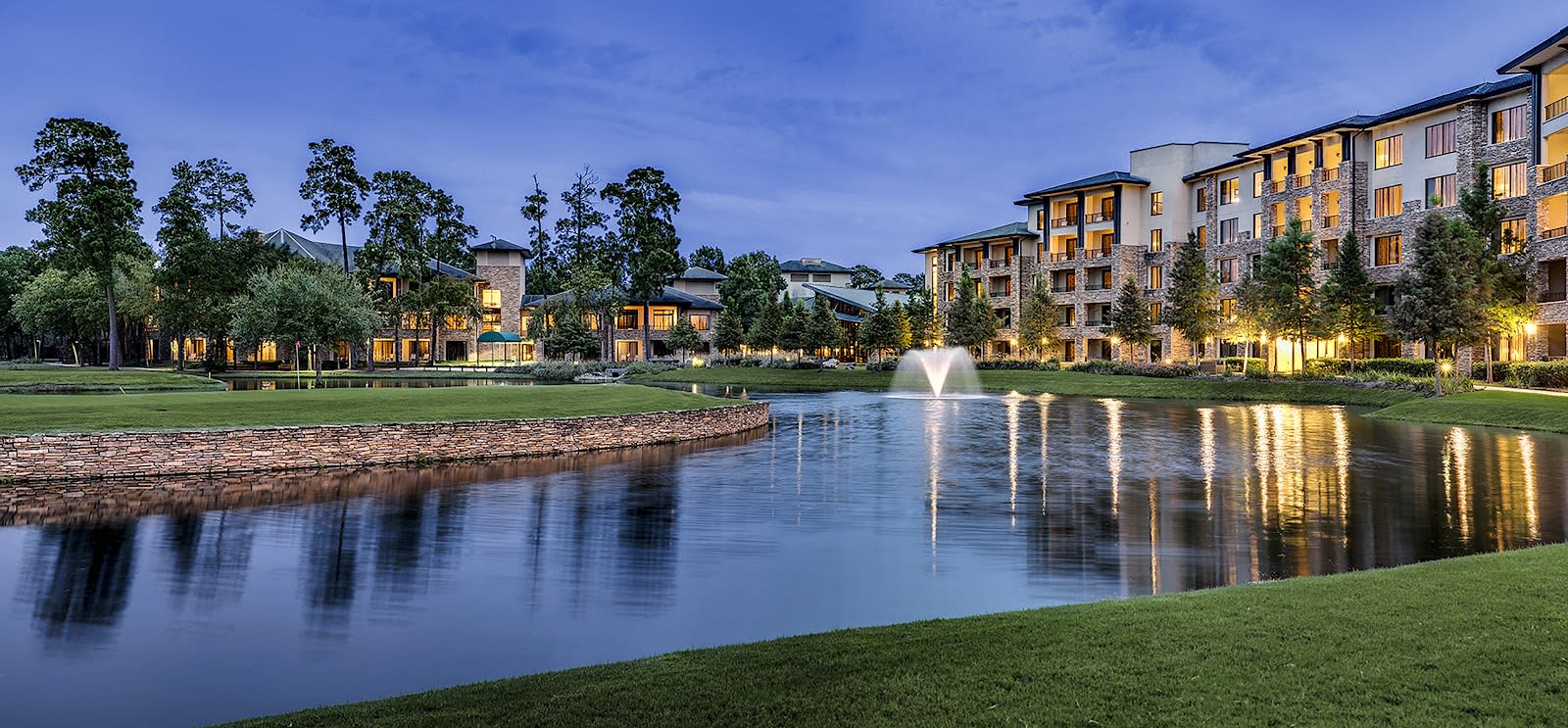 Breakfast with Santa
Saturday, December 7 | Saturday, December 14 | Sunday, December 15 | Saturday, December 21 | Sunday,  December 22
$38.95 for adults and $19.95 for children, 5 and under are FREE
Meet with Santa and enjoy everything and anything you could want for breakfast! There will be a cold station with items like fruit, fresh juice and overnight oats. The hot station includes eggs, bacon, rosemary roasted potatoes and buttermilk biscuits with gravy. Other breakfast options include an omelet station, pancake bar and caramelized slab of bacon with peppercorn maple glaze. Call 1-800-433-2624 for reservations.
Christmas Eve and Christmas Day Brunch at Robard's Steakhouse
$95 for adults and $35 for children ages 6-12, 5 and under are FREE
Christmas Eve and Christmas Day meals from Robard's Steakhouse include soups, salads, bloody mary and mimosa bar, a raw bar and a carving station loaded with various meats. Expect family-style table sides like parmesan baked broccoli, glazed carrots and garlic mashed sweet potatoes.
Christmas Day Brunch at The Woodlands Dining Room
$65 for adults and $25 for children, 5 and under are FREE
The Woodlands Dining room at The Resort will serve up Christmas Day Brunch. Menu items include a carving station with chicken, prime rib and rack of lamb. You'll also find a buffet with seared snapper and other holiday favorites like green bean casserole and potato Au Gratin.
The Woodlands Holiday Staycation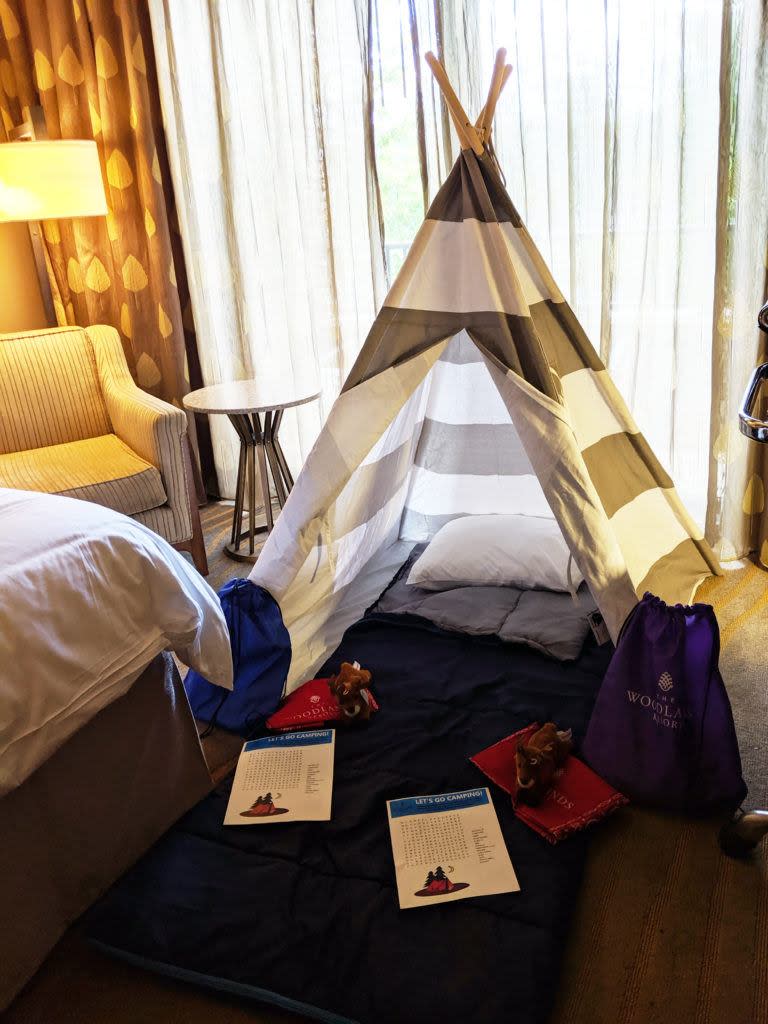 Make your holiday event at The Resort extra special with one of the hotel stay packages. The family Glamping stay includes tents and sleeping bags for the kids along with a plush deer toy and makings for homemade s'mores. Guests can enjoy holiday-themed games and other entertainment like ornament making, holiday storytime, and cookie decorating. Be sure and check out all the fun events for guests.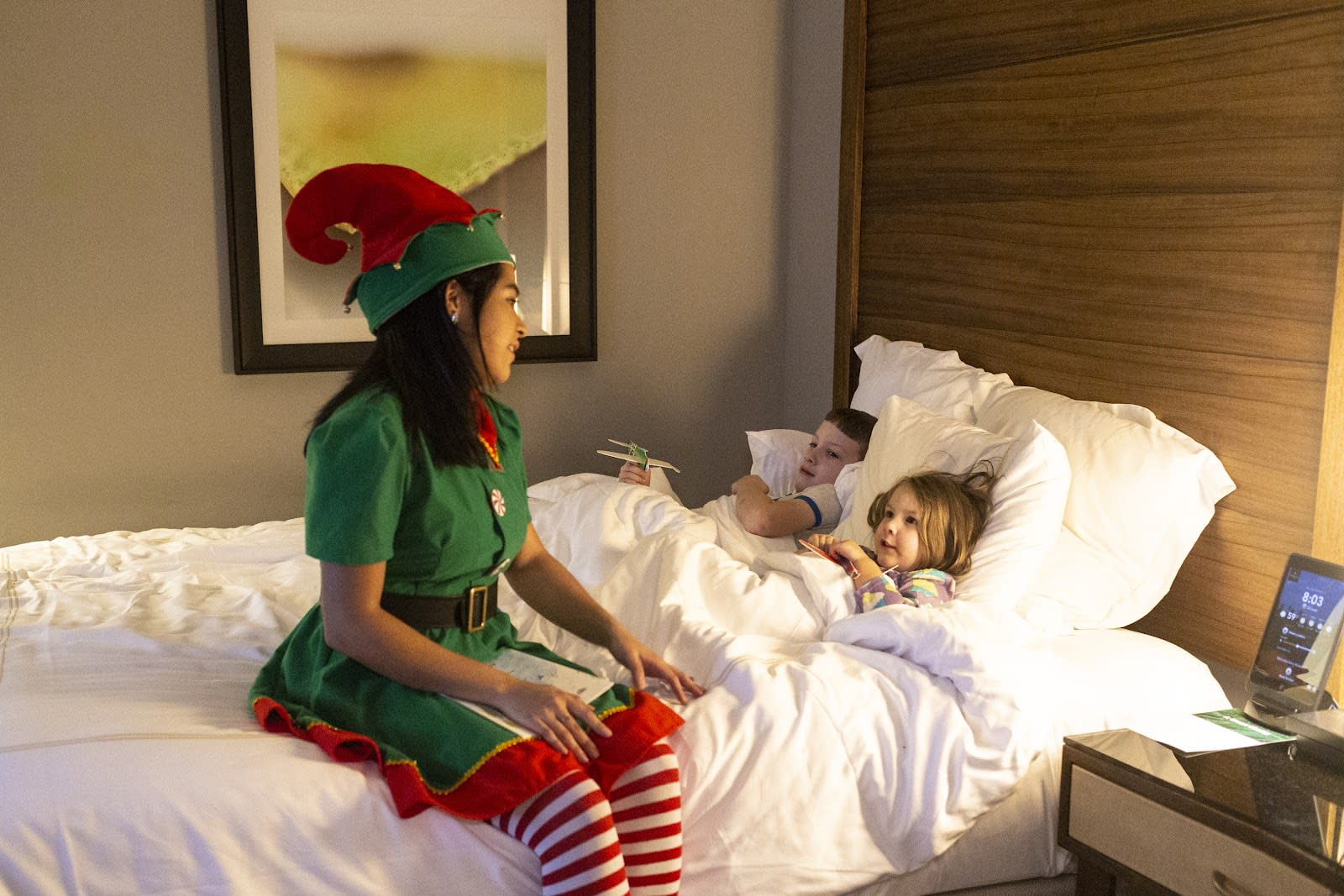 Just for the holidays, you can have your little ones tucked in by one of Santa's elves along with a bedtime story, milk and cookies. This will surely leave your little ones with dreams of sugar-plus dancing in their heads!
For other holiday fun, visit our holiday page.