Several local restaurants are offering family meal specials for Easter Sunday. Take a day off from cooking and order-out! For daily restaurant offerings, see our Dine Out without Dining In blog.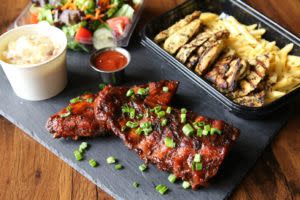 281-362-1678
Offering family packs to-go including a full rack of pork ribs that are slow-roasted in a sweet mango habanero sauce, grilled chicken and mac & cheese, garlic-mashed potatoes and house salad for $34.99. Order online here.
281-719-8542
Easter Dinner for Four ($65) includes: Nutella stuffed french toast, pulled pork hash, vegetable frittata, white cheddar mac & cheese with duck confit. Add carrot cake muffins or scones. Chef Hilda's Paella for four is also available for $50. Order must be placed in advance by Saturday, April 11 at 5 pm. Curbside pick-up or delivery available between 9 am - 1 pm on Sunday. Free delivery is available within a 5-mile radius of the restaurant for all orders over $50; Delivery also available via Favor.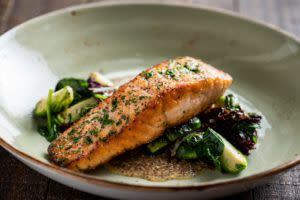 CRU FOOD & WINE BAR 281-465-9463
Order a three-course meal for $24 or a la carte from their special Easter menu, add on a mimosa kit for $25. Offerings include Wagyu meatballs, Salmon piccata, smoked Salmon board, NY style cheesecake and tiramisu. Pick up is from 11:00 a.m. to 2:00 p.m. on Easter Sunday.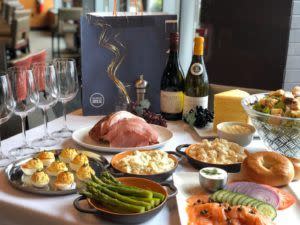 DEL FRISCO'S GRILLE 281-465-0300
Call to pre-order your Easter meal at Del Frisco's in Hughes Landing. At $65 per person, each meal includes a variety of choices for a 5-course meal at home. Meals can be picked up curbside.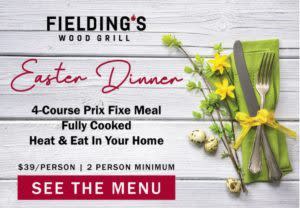 FIELDING'S WOOD GRILL 832-616-3275
Your order will be fully cooked ready for pick-up Saturday or Sunday. Just pop it in your oven at home and enjoy! Meal includes truffle deviled eggs candied bacon, choice of salad, pork chops or beef tenderloin, two sides and your choice of dessert. View the menu here.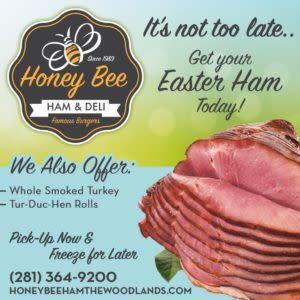 HONEY BEE HAM 281-364-9200
Call to place an order for your Easter ham. Visit their website, to view a complete menu of spiral sliced honey baked hams, whole smoked turkeys, and more!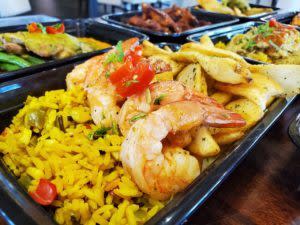 PELI PELI 281-257-9500
The Easter family package includes 4 boxed meals and 4 sticky toffee treats for $50. Available for takeout/delivery at www.pelipeli.com/order.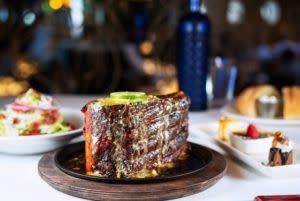 PERRY'S STEAKHOUSE AND GRILLE 281-362-0569
Celebrate Easter at home with Perry's To-Go from 11:00 a.m. to 9:00 p.m. on Easter Sunday. Your choice of salad, entrée with sides, and dessert for $39* per person. Add an individual side for an additional $5 each. Kid's menu also available for $13* each. Starters from the curbside menu are available as well for an additional cost. View the menu here.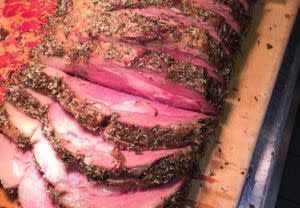 TRIS 281-203-5641
Pre-order the Easter family meal package, enough to feast four people, featuring an appetizer, prime rib entrée, four side dishes and a dessert for $159. Pre-order available until April 11 at 1:00 p.m., pick-up 11:00 a.m. to 6:00 p.m. on Easter Sunday!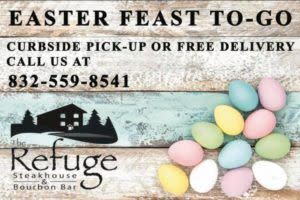 THE REFUGE STEAKHOUSE AND BOURBON BAR 832-559-8541
The Refuge wants to make your Easter meal easy! Call for pick-up or free delivery! Meal includes: prime rib, sides and desserts serving 6-8 people for $350. Order for April 10-12.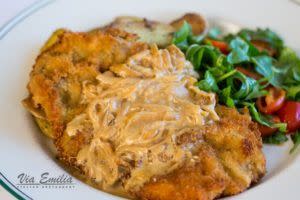 VIA EMILIA 281-465-9555
The Family Package Meal, which serves four and includes your choice of salad and entrée is $59. Free delivery in The Woodlands.
For restaurants who would like to be added to this list, please email amber.george@visitthewoodlands.com. To ensure your information is added quickly, please put EASTER MENU in the subject line.