No, you are not dreaming. Yes, there is a place where you can enjoy a cupcake with a bubbly drink at the same time. Cupcakes & Bubbles is the perfect combination of sweet and fun all wrapped up into one. The gourmet cupcake shop serves up sweets and champagne and owners say they are on a mission to connect people in the community.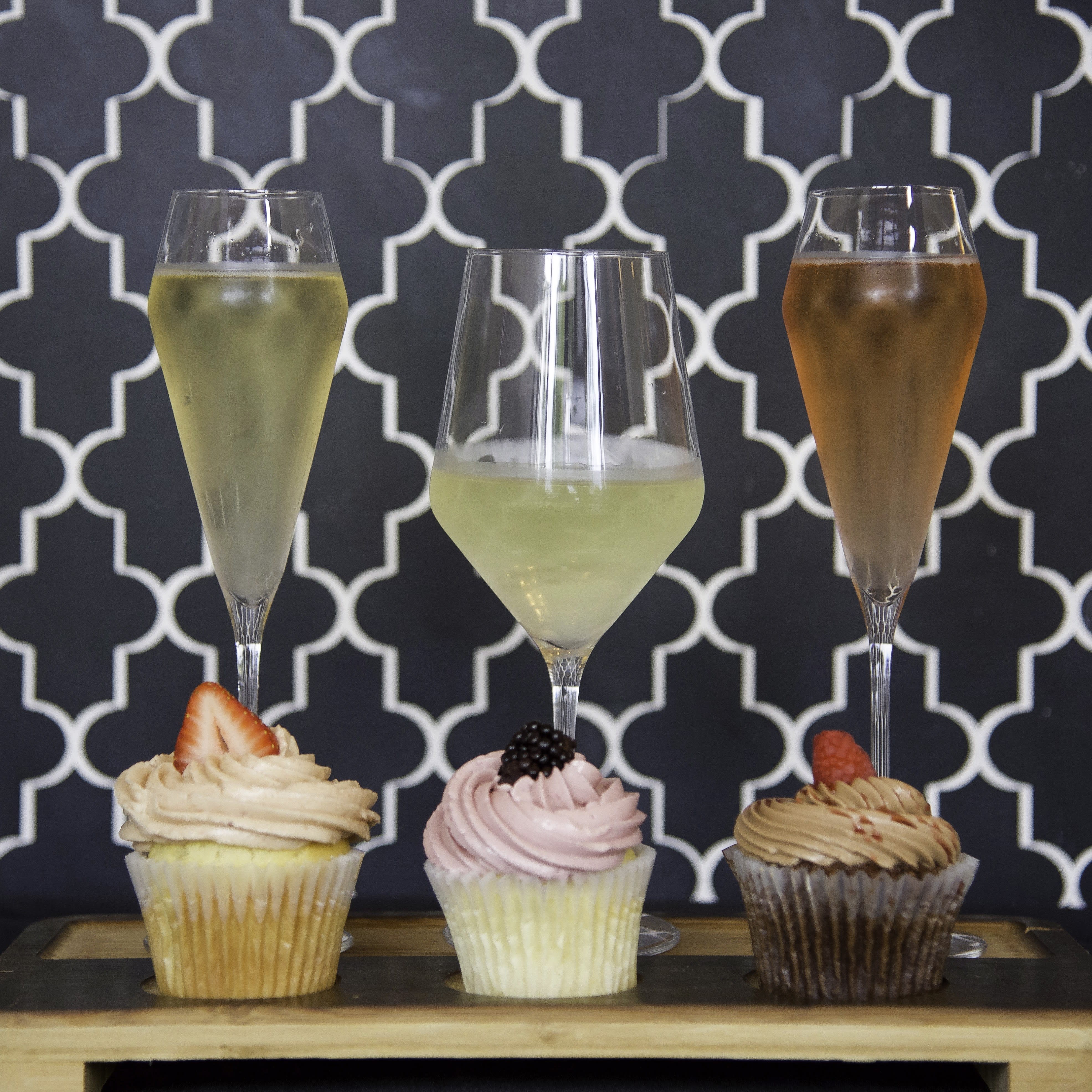 "I wanted to create a space that was both adult and kid friendly as well as beautiful," said Cupcakes & Bubbles owner Cailean Gysler. "I wanted it to be unique where the elements could transform anyone's bad day into a delightful one. It had to be different, offer one of a kind pairings, and be a fun space to relax, shop and unwind."
Cupcakes & Bubbles serves up fresh cupcakes in unique flavors like triple chocolate, s'mores, cookies & cream, strawberry rhubarb, champagne or caramel Bailey's. The cupcakes are made from pure ingredients and as much as they can, bakers source ingredients from local farmers who are certified organic.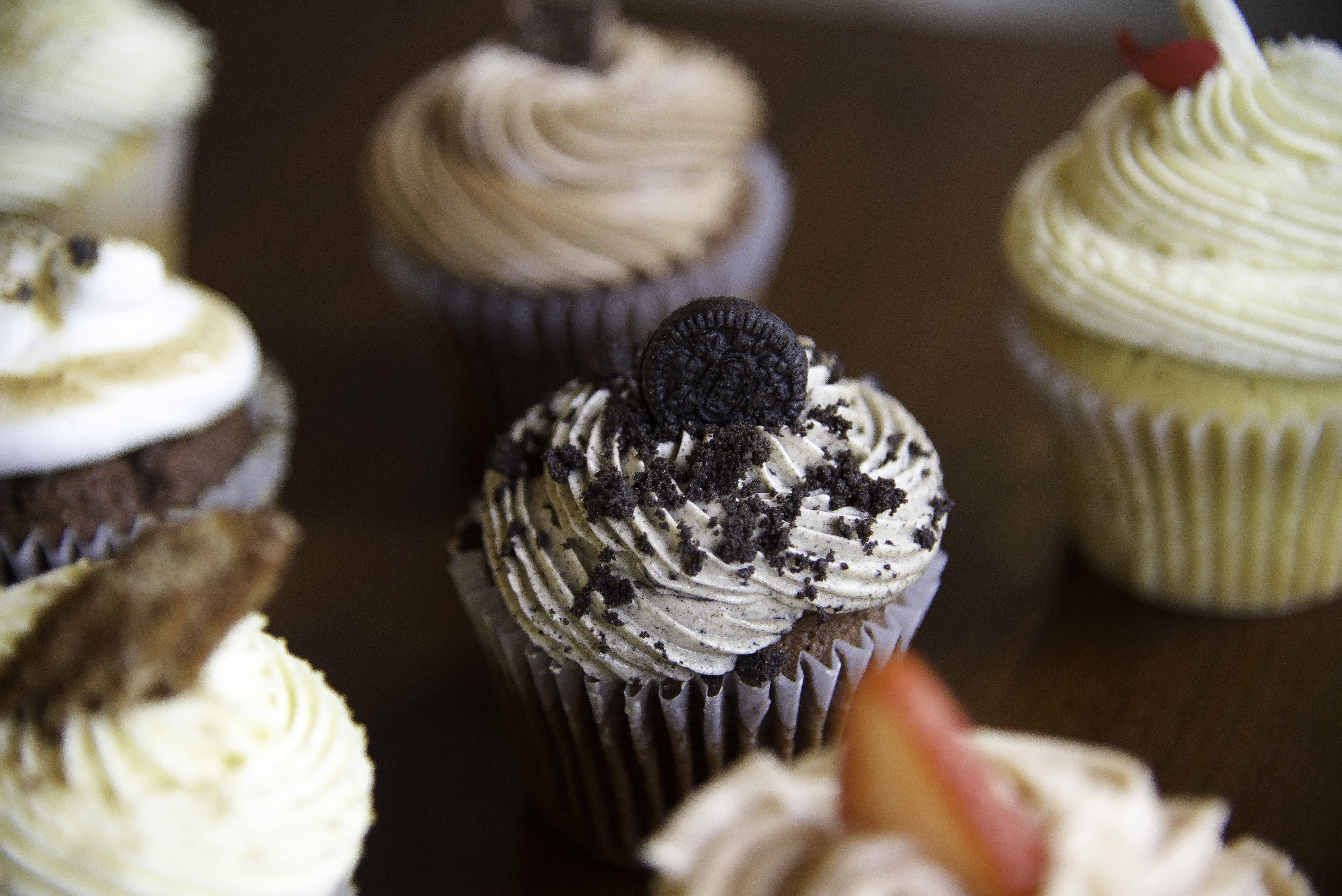 "We take great pride in our ingredients and never cut corners," explains Gysler. "Never artificial and never contain dyes. Our facility is nut free and everyday we have six flavors of gluten free options."
Don't worry, we won't forget the bubbly. There are two champagnes on tap daily, but other options if you want to try something else. They have Austrian, Israeli, Italian, Spanish and USA bubbles to choose from as well as beer, wine, cocktails and, of course, coffee. The most popular choice is the "Celebration Box" which includes a cupcake and mini bottle of champagne.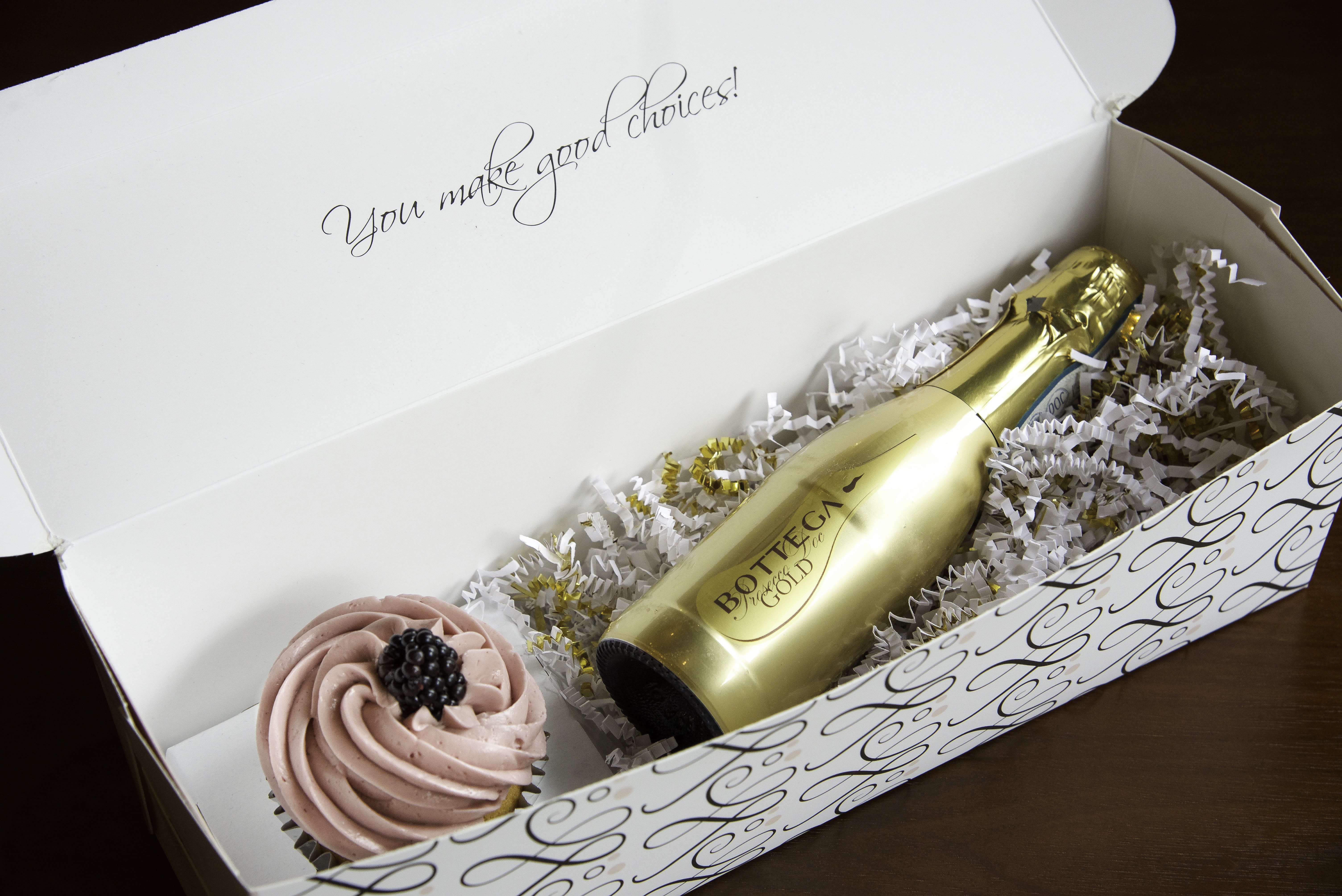 "I love meeting people and love to see their faces light up when they walk into the store," said Gysler.
Besides sweets and drinks, Cupcakes & Bubbles is a place where the community comes together.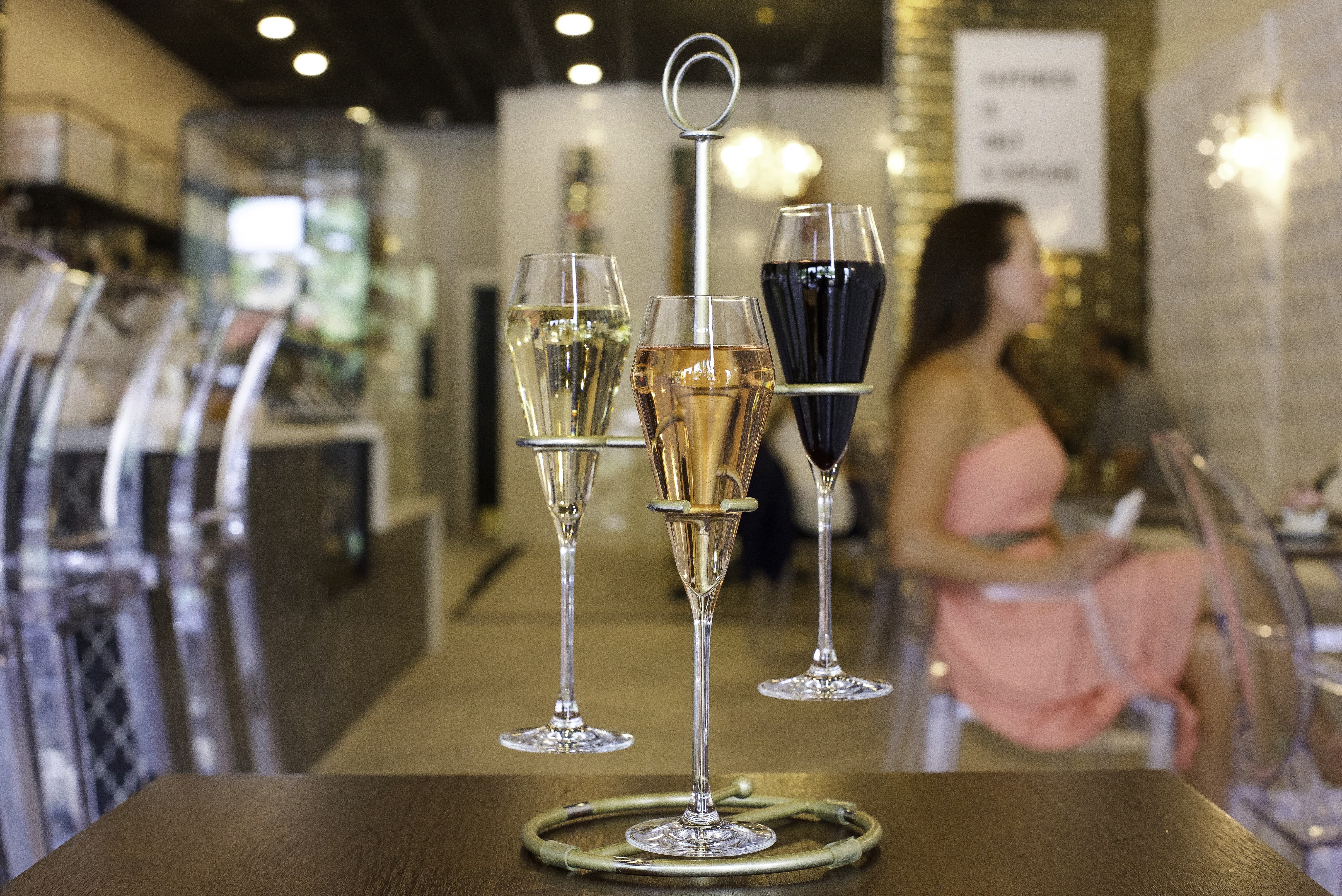 "The idea was to at first do cupcake decorating classes, but that morphed into champagne socials, book club and non-profit organization meetings, showers, and much more. We love all the different groups that meet up at our place and we try to create the best environment in which they can get together to mingle, share ideas, or to celebrate a special occasion," Gysler adds.
You can sign up for fun workshops like Cupcake Designing 101 or Cookie Decorating. Included in the class is the cupcakes (or cookies) to decorate and a fun beverage to enjoy.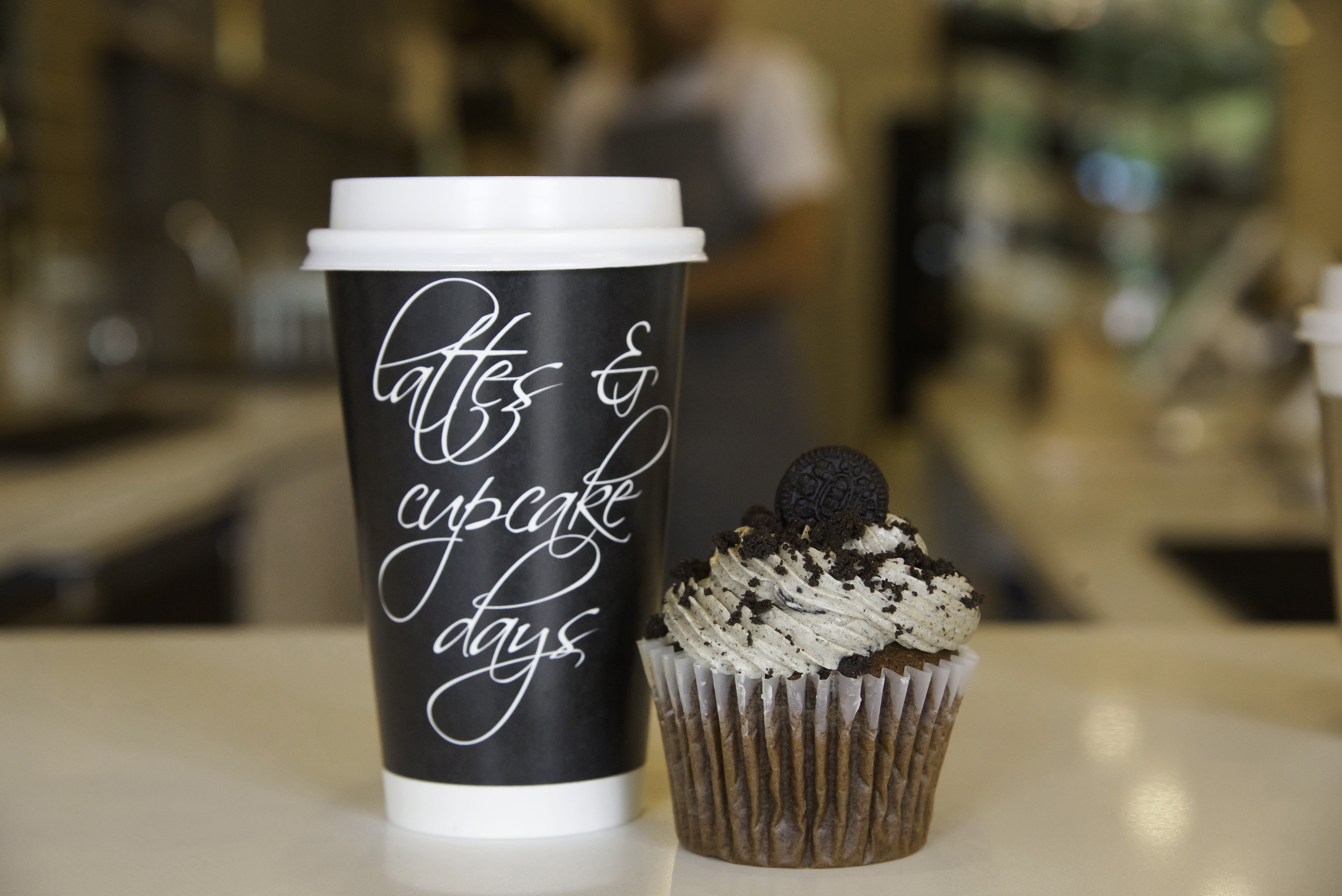 "We strive to create a culture that is fun and inviting," said Gysler. "We love celebrating special days and normal days so we really want our customers to have a great experience."
Stuck at home? Cupcakes & Bubbles does delivery through Door Dash and they cater too!
Location:
Creekside Park Village Green 26400 Kuykendahl Ste. C160
Hours:
Monday - Wednesday, Noon to 8 p.m. Thursday, Noon to 9 p.m. Friday - Saturday, 10 a.m. to 10 p.m. Sunday, Noon to 7 p.m.