As the weather turns cooler in our area, it seems like we are always looking for fun things to do outside in The Woodlands community. Why not combine art, food, beer and entertainment all in one? The Woodlands Art Crawl and Craft Beer Tasting at the walkable setting of Hughes Landing is the perfect place for a Saturday afternoon family outing. Guests will enjoy food and drink samplings, art and entertainment and there is plenty of other activities to enjoy at Hughes Landing. Here's more of what you can expect:
Artist Booths: Along the sidewalks of Hughes Landing there will be plenty of local art to admire and enjoy. Local artists will have booths set up and there will be 3D Sidewalk artists and sketch artists doing live demonstrations.
Cool Outdoor Art Pieces: Get your camera ready! There are several outdoor art pieces in Hughes Landing include Acrobática by Rafael Barrios; Wind Waves by Yvonne Domenge; Dream.It Do It and Inter.nation.all.Waters. by John Runnels;  Fenris Glacier, Karale Glacier, and Midgard Glacier by Julie Speidel; and Firefly by John Clement.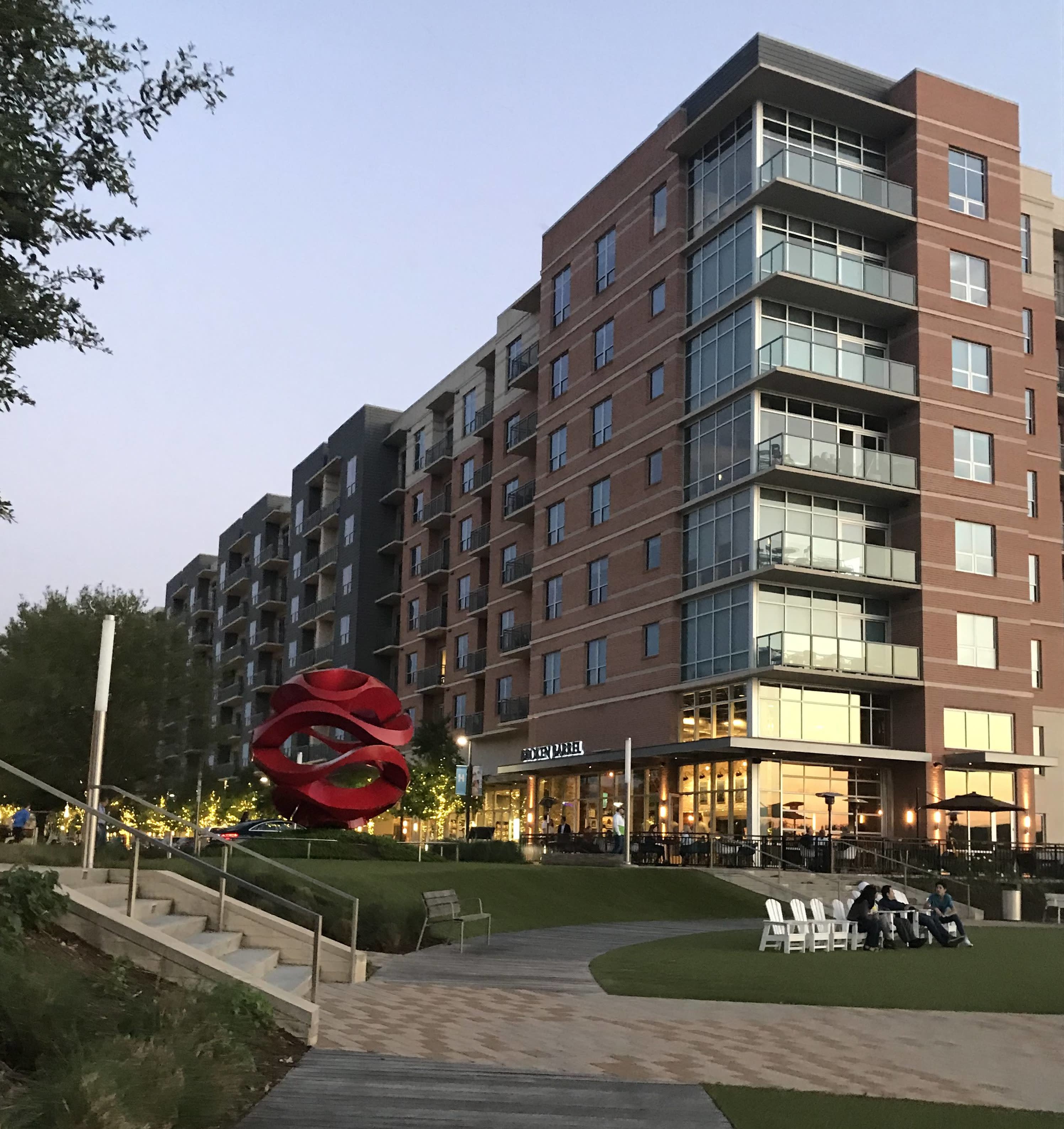 A featured stop on the Art Crawl, Wind Waves by Yvonne Domenge can be found between two Hughes Landing favorites - Broken Barrel and Truluck's.
New Art Benches: You may see the popular Art Benches around town and newest ones are now on display in Hughes Landing! Art Benches include Resolute, underwritten by The Dorman Family; Quercus, underwritten by Deborah and Jeff Coburn; The Woodlands Wind-O, underwritten by Michael and Vicki Richmond, and Unmasked Symbiosis, underwritten by STRIKE. The colorful and vibrant benches are not just works of art, go ahead and try them out!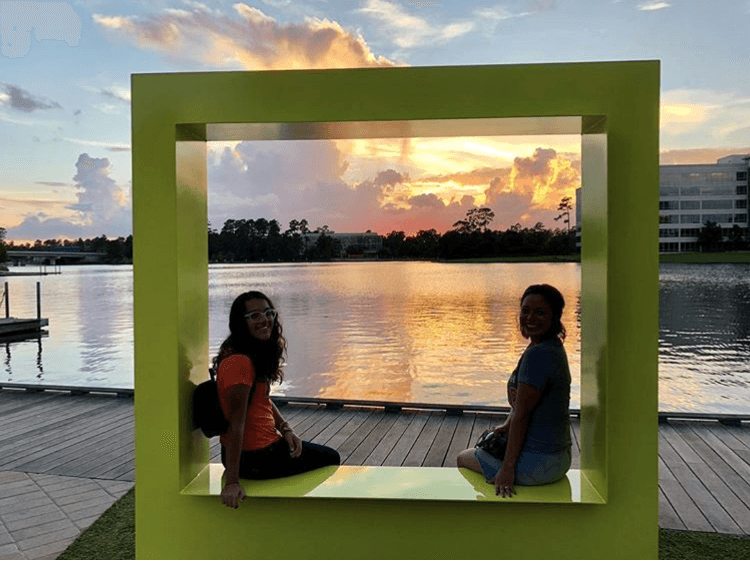 Talk about a picture perfect setting… The Woodlands Wind-O by STEROTANK is a new Art Bench in Hughes Landing that will be featured stop during the Art Crawl. Photo by Instagrammer @nayeliescolor.
Restaurant and beer samplings: If you've ever wanted to try out one of the restaurants at Hughes Landing this is a good chance to sample a little of what each has to offer. Each restaurant will showcase one of their favorite appetizers or dishes in a perfect sized portion. Restaurants include: The Blue Fish, Broken Barrel, California Pizza Kitchen, Del Frisco's Grille, Escalante's Fine Tex-Mex & Tequila, Fogo de Chao, Local Pour, Truluck's Seafood, Steak & Crab House. There will also be craft beer selections from area breweries. Save room for dessert! Nearby sweet treats include: Macaron by Patisse, Sweet Frozen Bar and, of course, you can always stop by Whole Foods and grab a few goodies from the bakery section.
Musical Entertainment: Live entertainment and music will be featured at the Band Shell, which overlooks most of the Hughes Landing area. Because of the unique shape of the "Band Shell" you can hear the music from just about any area of Hughes Landing.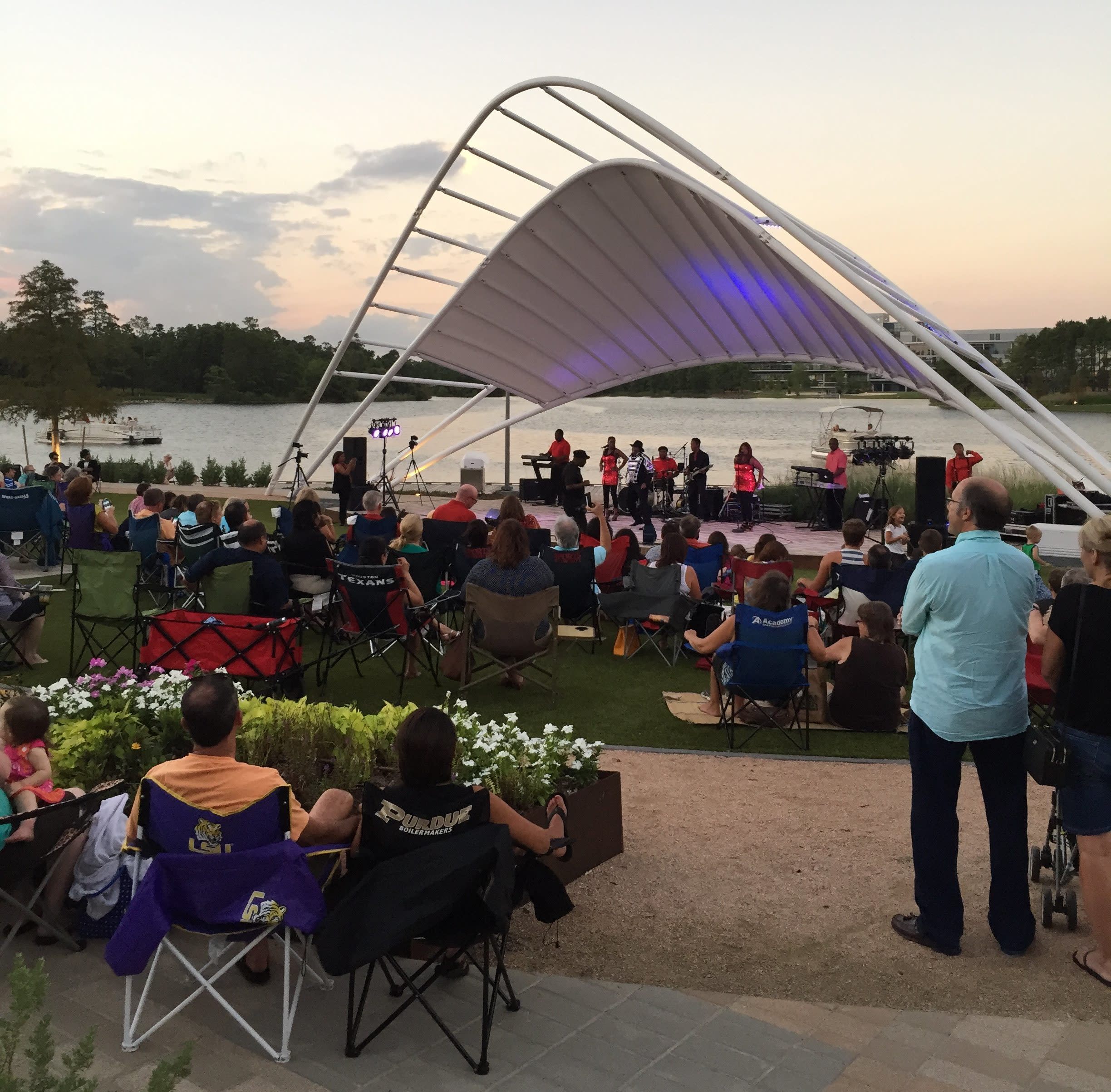 Whether by standing on the shores of Hughes Landing or kayaking on Lake Woodlands, attendees can hear and see live entertainment from the Band Shell.
Get active too! Enjoy the fun by kayak just a short walk from Restaurant Row at The Lakes Edge Boat House. You can rent single or tandem kayaks and watch the bands and entertainment with a unique view from the water. Rentals start at $15 per hour - for complete pricing information check here.
The Hughes Landing Dog Park is nearby in case you want to bring your four-legged family member. You can also go for a nice hike by using the connection to hike and bike trails, Overlook Park and Wetlands Park.
More Details: The Woodlands® Art Crawl & Craft Beer Tasting Saturday, November 3 2 to 5 p.m. Hughes Landing®
The entertainment and art are free to enjoy! Craft beer tasting admission is $15 per person and includes food tastings and up to five beer samples for each person. A portion of the proceeds benefit The Woodlands Arts Council.
Looking to make a weekend of it? Book your stay at the Embassy Suites and be within walking distance of all the fun and festivities.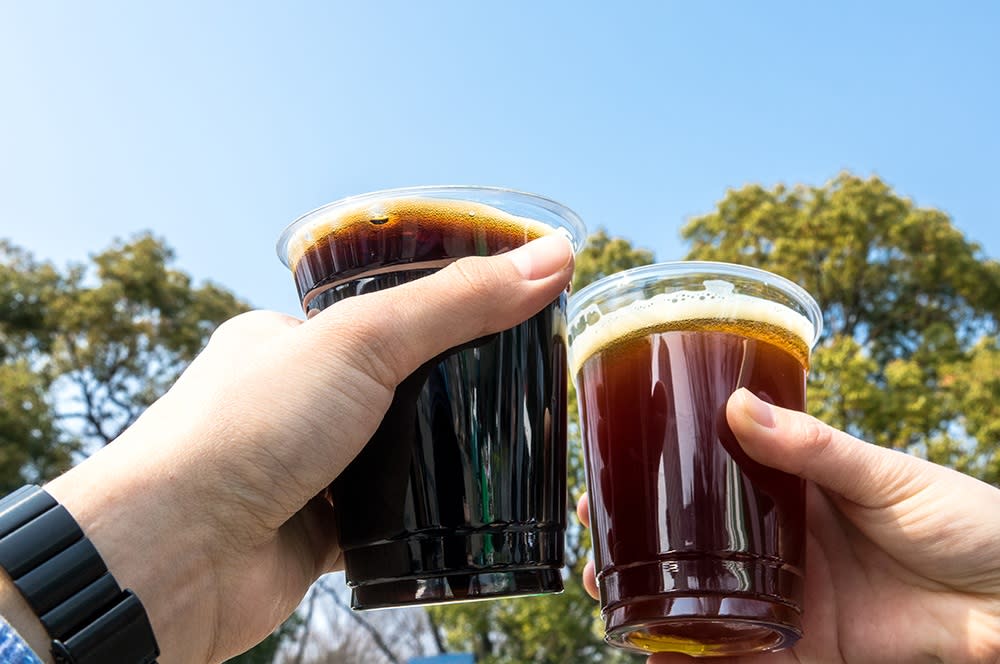 Ticket holders for The Woodlands Art Crawl and Craft Beer Tasting will receive five craft beer samples each. Cheers!