Thinking about going green for your next conference? As a meeting planner you may have noticed that eco-friendly meetings are growing in popularity. Think it's hard to plan green? Think again! Meeting green is actually easier to plan than you would think.
In The Woodlands, our hotels are making green initiatives an easy choice for you to make. It doesn't have to be Earth Day for you to plan to go green and even save a little "green" in the process with our local amenities and transportation options.
Our love for the environment goes beyond Earth Day too. The amount of greenbelts and forest preserves in The Woodlands were not left by accident. During development of the residential and commercial areas the natural environment was preserved as much as possible. Our unique destination lets you enjoy all the amenities of a big city while still feeling away from it all.
When Being Green Saves You "Green" As a planner you can control your groups carbon footprint by making it more eco-friendly. Here are a few tips a tricks to further your meetings green initiative, and how to make the most out of meetings and conferences held in The Woodlands!
Name Badges: Raise your hand if you have a drawer full of lanyards with badge holders at your desk from all the conferences you've attended. An effective way to minimize the carbon footprint of your event is to provide attendees a space to "recycle" their badge holders at the end of the conference. By collecting and reusing name badges, an event with 1,000 attendees can save the organizer up to $500 dollars on their next event, not only saving the environment but also cutting future costs.
Woodlands Waterway Trolley: The Woodlands makes it so easy, you don't even have to drive yourself around! For events and conferences in the Town Center area, we've got you covered with The Woodlands Waterway Trolley. You can easily get around the area and see what all The Woodlands has to offer without spending a dime. This free service can carry up to 35 people per trolley, which is much more than a rideshare service can handle.
Trying to keep on schedule? The Ride Systems App can be downloaded for free in the Apple (IOS) or Google Play (Android) store. After installation, select "Woodlands Township" from the menu to begin use. The app will provide you with trolley information including estimated arrival times, location, stop information, nearby attractions, service alerts and more.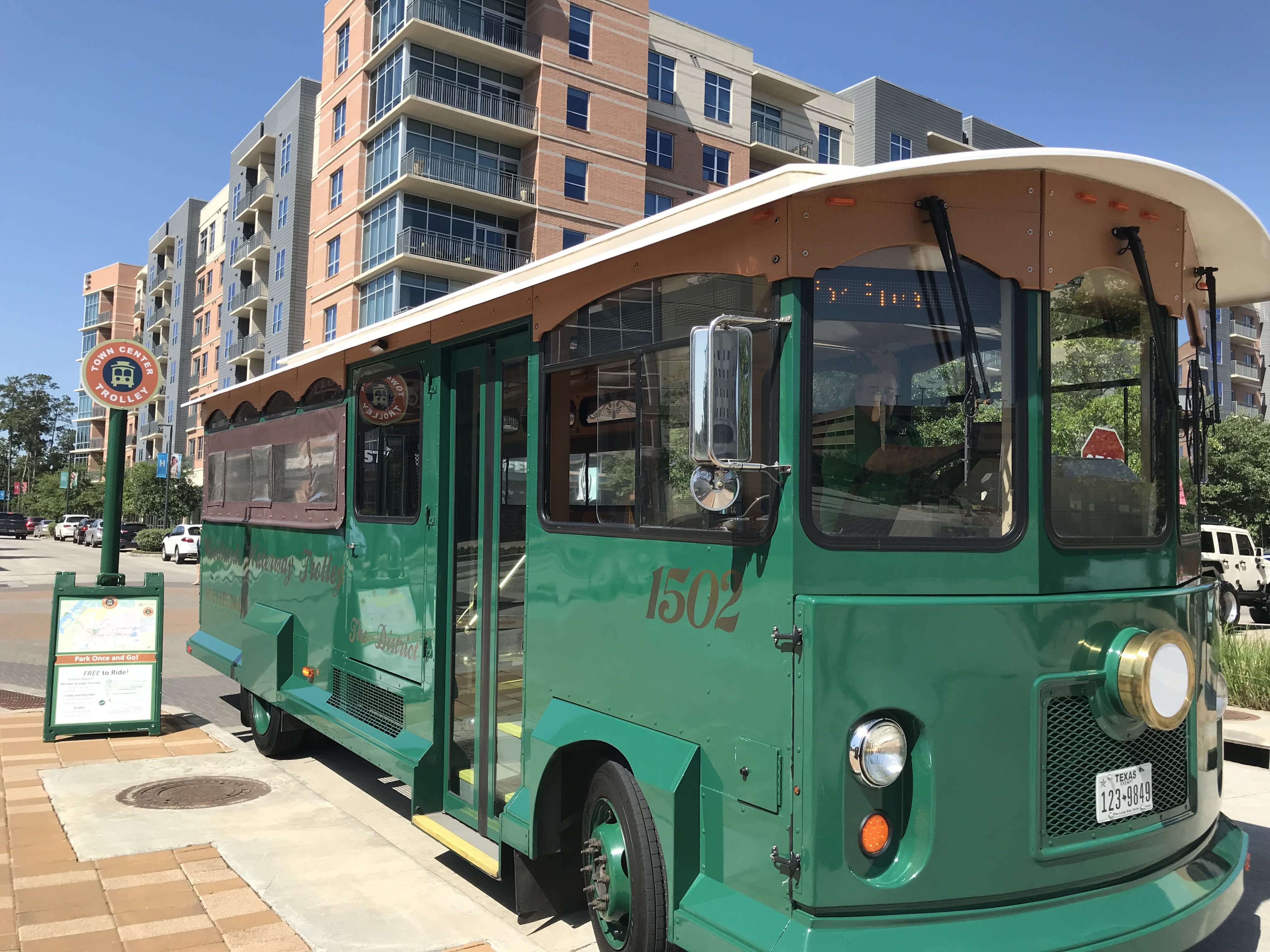 Walkability: Looking to take a casual stroll after a conference? Or maybe you'd like to step out for lunch or a snack during a break? The ease of getting around from conference space to dining, shopping or entertainment is simple! The Town Center area was purposefully designed as a walkable area, with pathways, sidewalks and many amenities being within walking distance of the hotels and convention areas, perfect for both business and leisure.
Biking: Another invaluable mode of transportation that event attendees can utilize is our latest asset, Mobike. Allowing users to navigate the area on their own, this bike-share program reduces the carbon footprint and is extremely cost-effective, at just $1 per 30 minutes. Users can invite coworkers and fellow attendees to use the service as well. Once the invitee has signed up and riden, the inviter will earn a free ride back!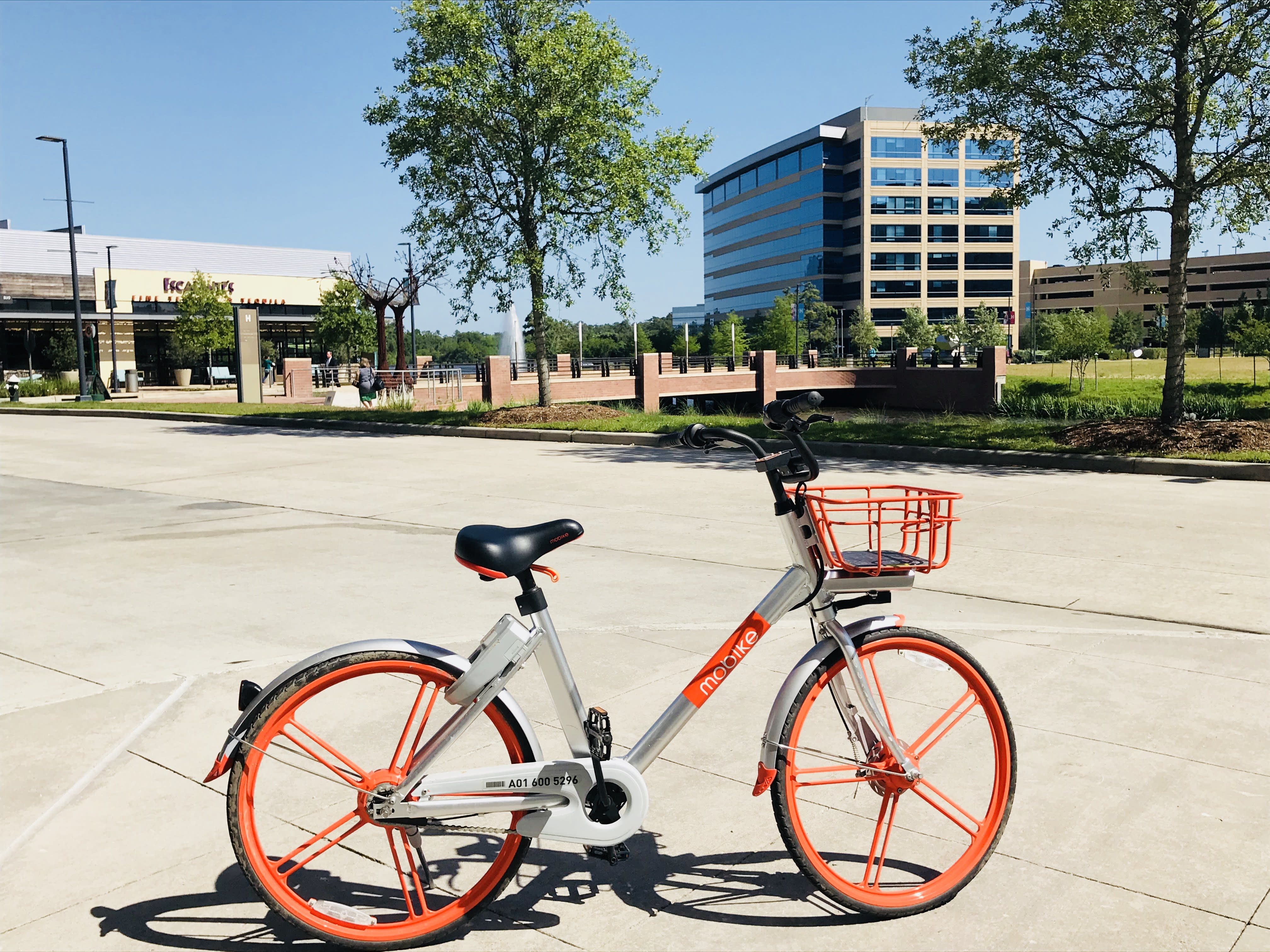 A Few Hotel Options to Make Your Event Green
The Westin at The Woodlands The Westin offers many eco-friendly meeting options including sustainable menu items, paperless options and smart resources like LED signage and whiteboards. Guest rooms are all energy efficient with specialized temperature control and lighting for energy savings to also include solar and blackout shades. When a guest departs their room, the lights are turned off. Recycling is offered in the guest and meeting rooms. Guests staying two nights or more are also able to forgo housekeeping services and earn bonus points through Starwood Preferred Guest Rewards or a $5 Food and Beverage Voucher. The Westin at the Woodlands is also currently undergoing LEED certification and is pending designation.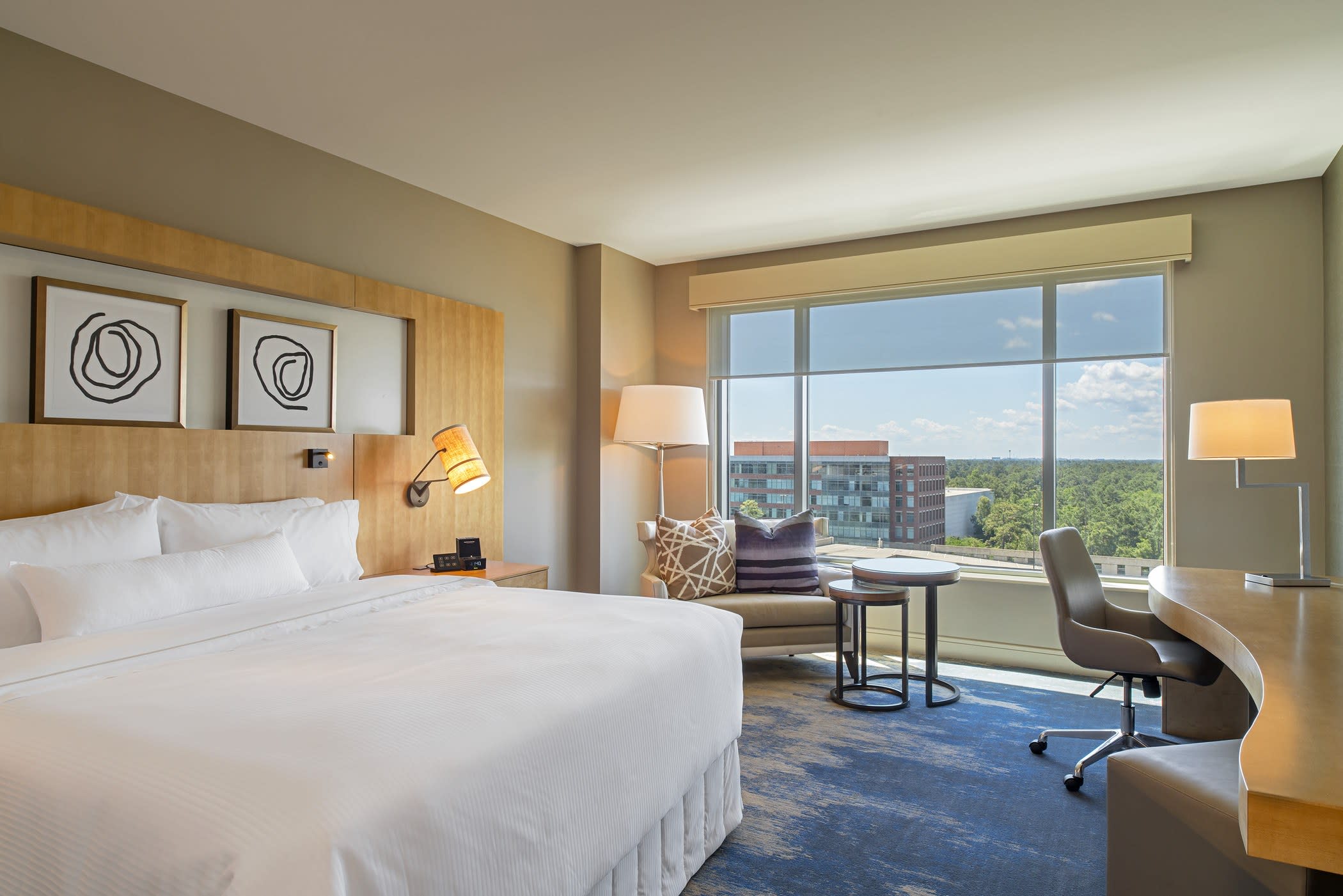 The Woodlands Waterway Marriott Hotel & Convention Center The Marriott has earned the prestigious ENERGY STAR label from the U.S. Environmental Protection Agency (EPA) for its efforts to conserve water and energy and protect the environment. Looking to stay at the Marriott for two or more room nights? Participate in the Marriott Your Choice Program. You can pass on housekeeping any day, for up to 3 consecutive days at a time for up to 5,000 bonus points per continuous stay. It's easy to participate — just be sure you give your Marriott Rewards® number when you check in.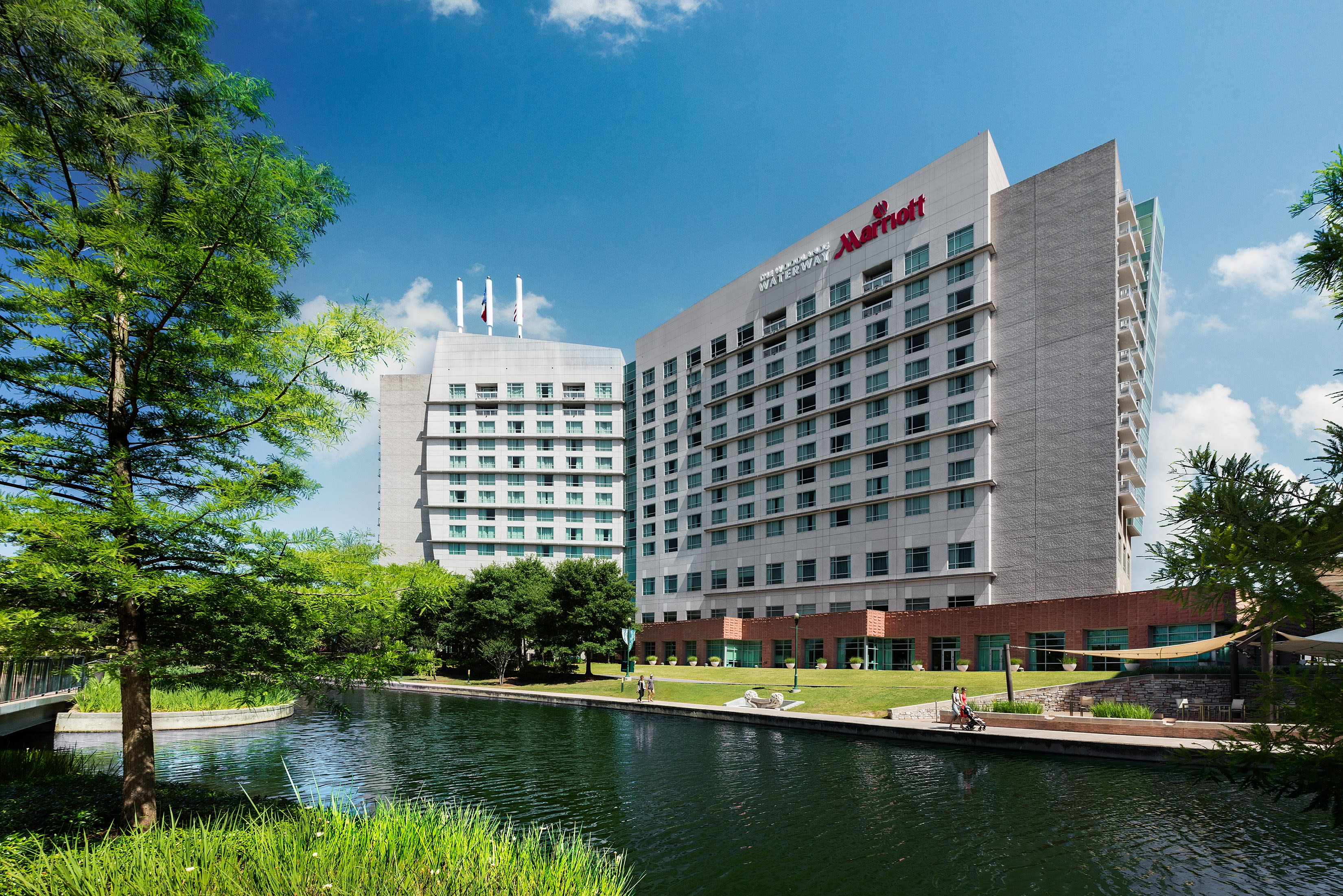 We can't wait to help your organization make The Woodlands their eco-friendly choice for meetings and conventions. Contact our Convention Development staff, Josie Lewis at Josie.Lewis@visitthewoodlands.com or Mariana Almanza at Mariana.Almanza@visitthewoodlands.com, to let them assist you in making your meeting green.