The Cynthia Woods Mitchell Pavilion recently announced its 2018 Performing Arts Season, featuring eight Houston Symphony performances, a full production of The Barber of Seville by Houston Grand Opera and a mixed repertory piece by the Houston Ballet.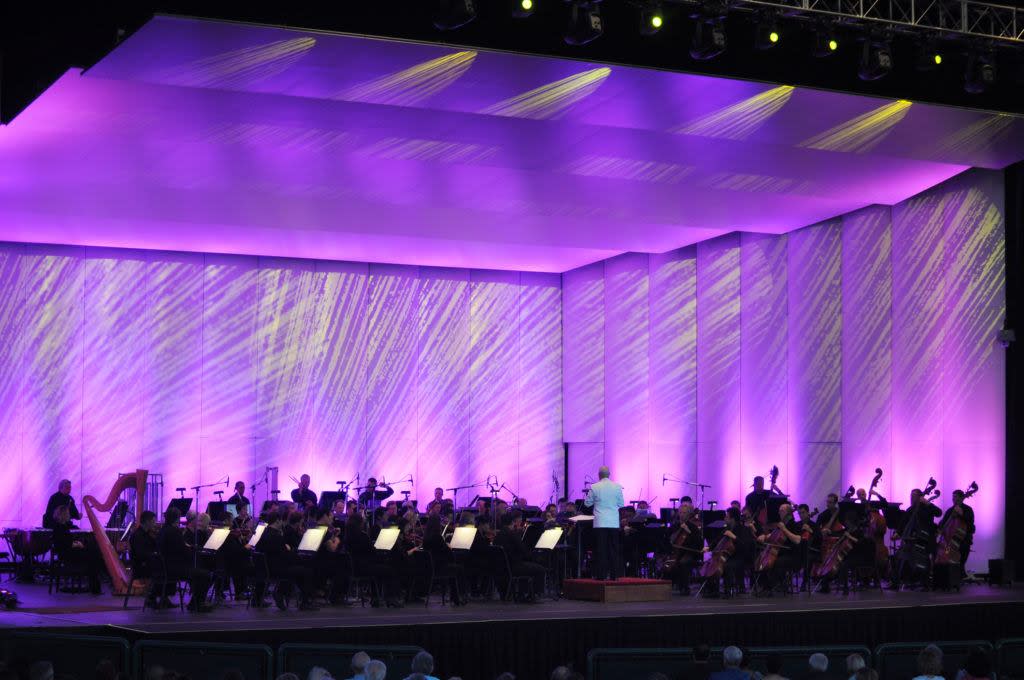 The Pavilion will kick off the performing arts season on May 4 by welcoming the dancers of the Houston Ballet to the Main Stage for their Mixed Repertory program. This experience is just the start of the fun.
Throughout the season, attendees can enjoy shows featuring the Houston Ballet and Houston Grand Opera. We can't forget about the Houston Symphony, using The Pavilion as their "Summer Home," they will perform live and play in sync alongside showings of The Wizard of Oz and Jaws! The Houston Symphony guarantees attendees to be entertained all season by an exciting lineup of orchestra performances including Wild Wild West, The Music of David Bowie, Blue Suede Tunes and Rebels and Raiders and Supermen: A Tribute to John Williams.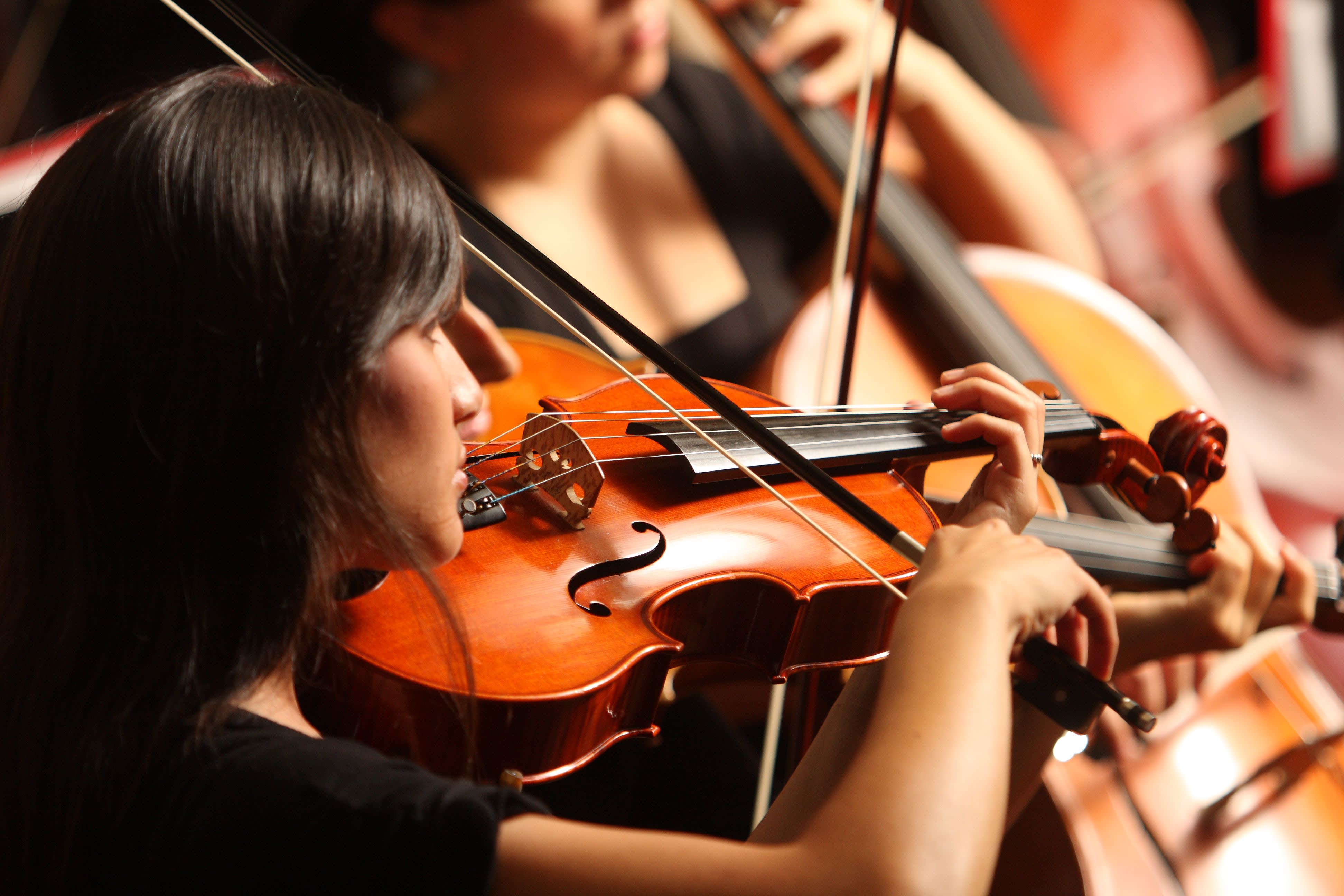 The best part about all of these amazing performances? Tickets for most performances are $20 for orchestra seating. Mezzanine and lawn seating are FREE. Guests are welcome to bring a picnic  from home or their favorite restaurant to enjoy in their seat or on the hill. Keep in mind that beverages cannot be brought into The Pavilion and picnics must also comply with The Pavilion's bag size restriction and/or be in original packaging.
Enhance your experience with a Performing Arts Season Subscription! For $175 per seat, you can enjoy orchestra-level seating to all Houston Symphony, Houston Ballet and Houston Grand Opera performances at The Pavilion, on-site garage parking, admission to the Woodforest Bank Club for each performance and more. Performing arts subscribers also receive preferred seating and on-site garage parking for the Houston Symphony's Star-Spangled Salute, Texas Music Festival Orchestra and Holly Jolly Jingle. The total value of the performing arts season package is $485. Children's Festival is not included in season subscriptions, but individual tickets are available for purchase.
The Pavilion is also offering a "Pick 3" package that gives you the ability to curate your own season of memorable performing arts events. Select any three performing arts events that fit your schedule and tastes and save 20% or more off the combined single-event ticket prices.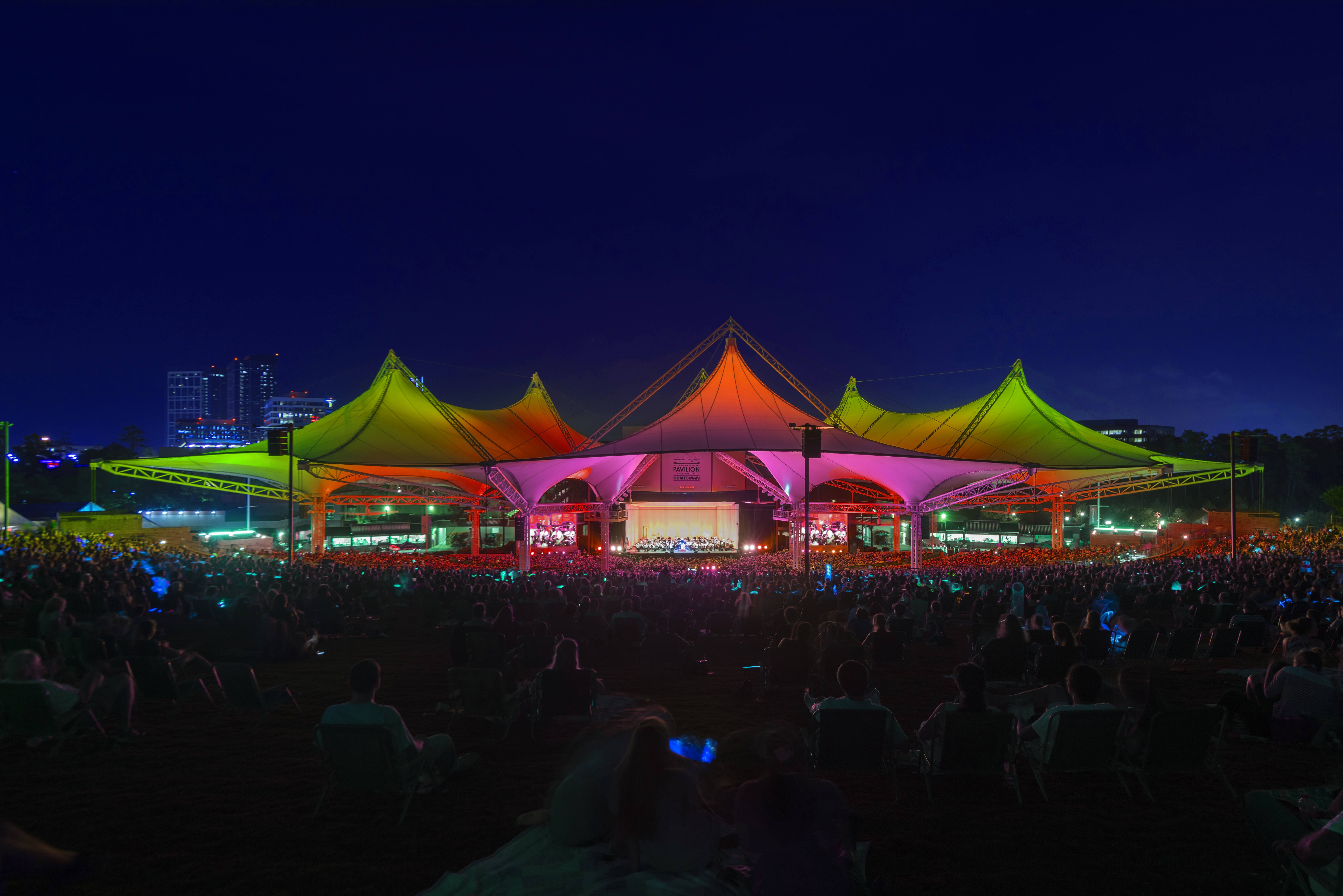 Individual tickets and new season subscriptions are on sale now. Tickets can be purchased at The Pavilion Box Office, located at 2005 Lake Robbins Drive in The Woodlands, Texas. Tickets also are available by calling 800-745-3000 or online at www.woodlandscenter.org.
Performances included in the 2018 Performing Arts Season are:
Friday, May 4 Houston Ballet, Mixed Repertory featuring Balanchine's Symphony in C 8 p.m. / Gates: 7 p.m.
Wednesday, May 23 Houston Grand Opera, The Barber of Seville 8 p.m. / Gates: 7 p.m.
Thursday, May 31 Houston Symphony, The Wizard of Oz—Film with Live Orchestra 8 p.m. / Gates: 6:30 p.m.
Thursday, June 7 Houston Symphony, Wild Wild West (Hats Off to Reading) 8 p.m. / Gates: 6:30 p.m.
Wednesday, June 13 Houston Symphony, Jaws—Film with Live Orchestra 8 p.m. / Gates: 7 p.m.
Friday, June 22 A Night of Dance featuring Texas Musical Festival Orchestra (Free Event) 8 p.m. / Gates: 7 p.m.
Tuesday, July 3 Houston Symphony, Star-Spangled Salute (Free Event) 8 p.m. / Gates: 6:30 p.m.
Monday, July 16 Houston Symphony, The Music of David Bowie 8 p.m. / Gates: 7 p.m.
Thursday, August 30 Houston Symphony, Blue Suede Tunes 8 p.m. / Gates: 7 p.m.
Tuesday September 4 Houston Symphony, Rebels, Raiders & Superman: A Tribute to John Williams 8 p.m. / Gates: 7 p.m.
Friday, October 12 Houston Symphony, Hocus Pocus Pops 7:30 p.m. / Gates: 6 p.m.
November 10-11 23rd Annual Children's Festival
Thursday, November 29 Holly Jolly Jingle (Free Event) 7:30 p.m. / Gates: 6 p.m.