The fun is heating up at The Cynthia Woods Mitchell Pavilion this summer! From the traditional Fourth of July celebration to a festival and hot bands, there is a ton to do in The Woodlands this July. Mark your calendars for these hot Pavilion picks!
HOUSTON SYMPHONY: STAR-SPANGLED SALUTE
Wednesday, July 3 | Gates 6:30 p.m.| Show 8 p.m.
Free Event
Round up your family and friends and head out to The Pavilion for The Woodlands tradition! The Star-Spangled Salute marks the beginning of the Independence Day celebrations for many locals. It's a perfect way to unite together, remember our veterans and enjoy patriotic musical hits. The Houston Symphony performance will be led by conductor Steven Reineke. There will also be plenty of entertainment for the kids! Remember to pack a picnic and wear your red, white and blue.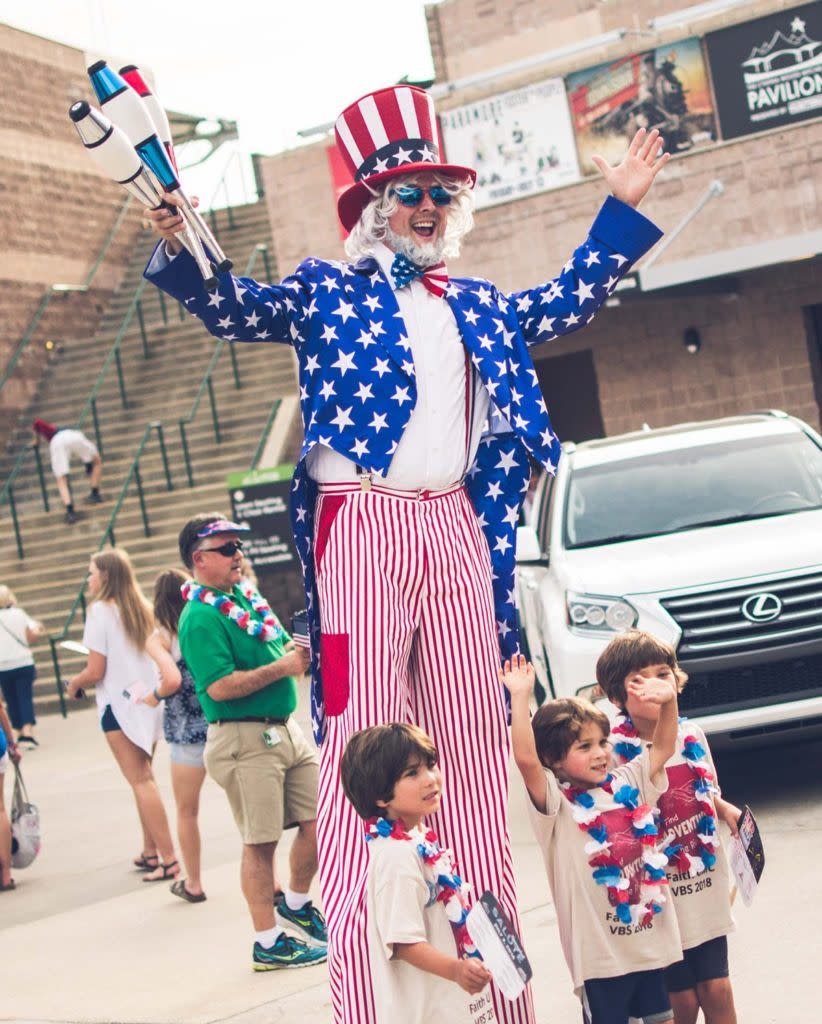 SUMMER BLOCK PARTER FEATURING: JILL SCOTT, BOYZ II MEN, FAITH EVANS & LUCKY DAYE
Saturday, July 6 | Gates open at 5 p.m. | Show 6 p.m.
Tickets start at $29.50 for lawn seats, $69.50 for reserved.
This R&B and the soul-centric festival will be the biggest Summer Block Party around. Since the launch in 2015, it has sold out every year. The festival lineup includes genre luminaries and the up and coming young R&B stars. For the 2019 series, GRAMMY® Award-winning modern icon Jill Scott headlines. Other musical acts include Boyz II Men, Faith Evans and Lucky Daye.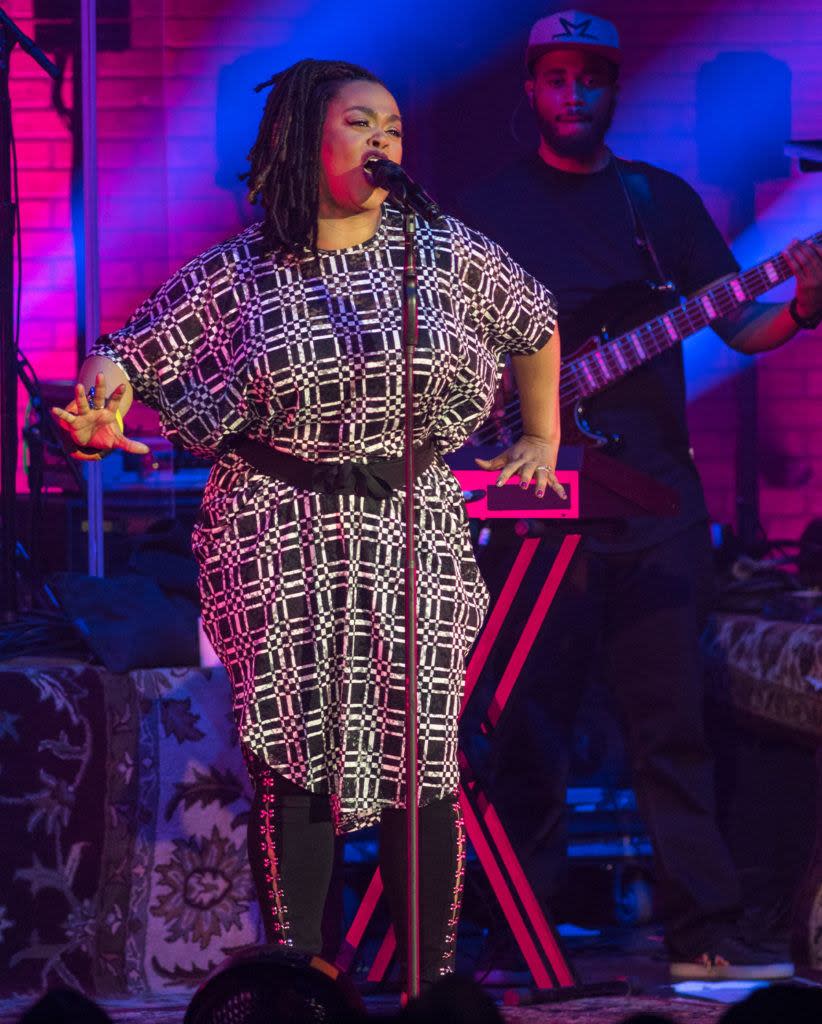 SANTANA WITH THE DOOBIE BROTHERS
Sunday, July 7 | Gates 5:30 p.m. | Show 7 p.m.
Tickets start at $47 for lawn seats, $73 for reserved.
It's a night for the smooth sounds of Carlos Santana and The Doobie Brothers. These two legendary talents are teaming up for one big night at The Pavilion for the "Supernatural" tour. Enjoy this classic rock entertainment with Santana's smooth guitar and distinct sound along with classics from the Doobie Brothers.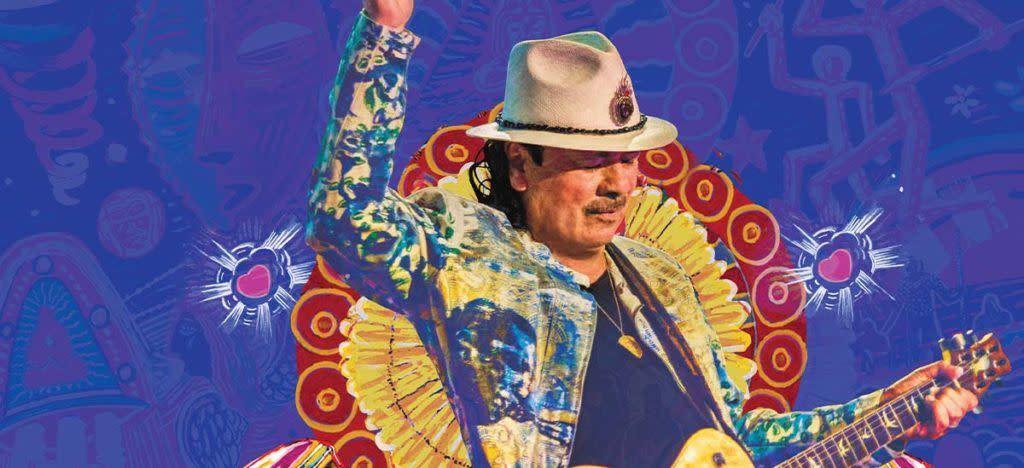 MICHAEL MCDONALD AND CHAKA KHAN
Friday, July 12 | Gates 6 p.m. | Show 7 p.m.
Tickets start at $49.50, no lawn seating.
Two legendary artists on one special night. Michael McDonald and Chaka Khan unite for a massive co-headlining summer tour! The pair are traveling the country to play festivals and amphitheaters with a stop by The Woodlands on July 12th. Michael McDonald remains an enduring force in popular music with five Grammys and numerous top chart hits. Chaka Khan recently released a comeback single, "Like Sugar," as well as a corresponding EP.
THE UNITED STATES ARMY FIELD BAND AND SOLDIER'S CHORUS
Thursday, July 25 | Gates 6 p.m. | Show 7 p.m.
Free Event
The United States Army Field Band and Soldier's Chorus is the oldest and largest of the U.S. Army Field Band's performing components. The 60-member Concert Band and 29-member Soldiers' Chorus perform regularly in some of the most famous concert halls in the world. Enjoy music genres from Sousa marches, jazz classics, and Broadway musicals. The band and chorus also perform independently and have recently shared the stage with such ensembles as the Boston Pops, the Cincinnati Pops, the Detroit Symphony Orchestra, and the National Symphony Orchestra.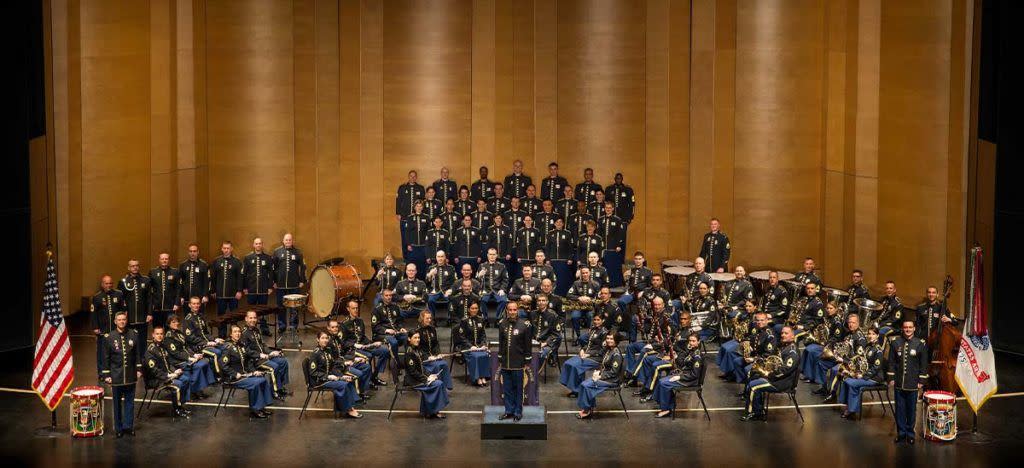 OTHER JULY PAVILION EVENTS
KORN AND ALICE IN CHAINS WITH UNDEROATH
Saturday, July 20 | Gates open at 5 p.m. | Show begins at 6 p.m.
Lawn $29.50, reserved seats start at $39.50.
THIRD EYE BLIND WITH JIMMY EAT WORLD AND RA RA RIOT
Saturday, July 27 | Gates open at 5:30 p.m. | Show begins at 7 p.m.
Lawn $29.50, reserved seats start at $39.50.
BECK AND CAGE THE ELEPHANT WITH SPOON
Sunday, July 28 | Gates open at 4:30 p.m. | Show begins at 6 p.m.
Lawn $29.50, reserved seats start at $49.50.
BLINK-182 & LIL WAYNE WITH NECK DEEP
Wednesday, July 31 | Gates open at 6 p.m. | Show begins at 7 p.m.
Lawn $37.50, reserved seats start at $62.
Plan your entire trip and book a stay at one of our 14 hotel properties!
When heading to the venue, please take note of the bag policy outlined below.