During the month of November, you may notice more men sporting the beard look. "Movember" is a popular movement where men all over the world grow out their beard or mustache during the month of November. The goal is to bring awareness to men's health.
We've put together a list of a few of our favorite barbershops in The Woodlands where you can get help with beard upkeep. But first, a few tips for keeping your facial hair looking sharp!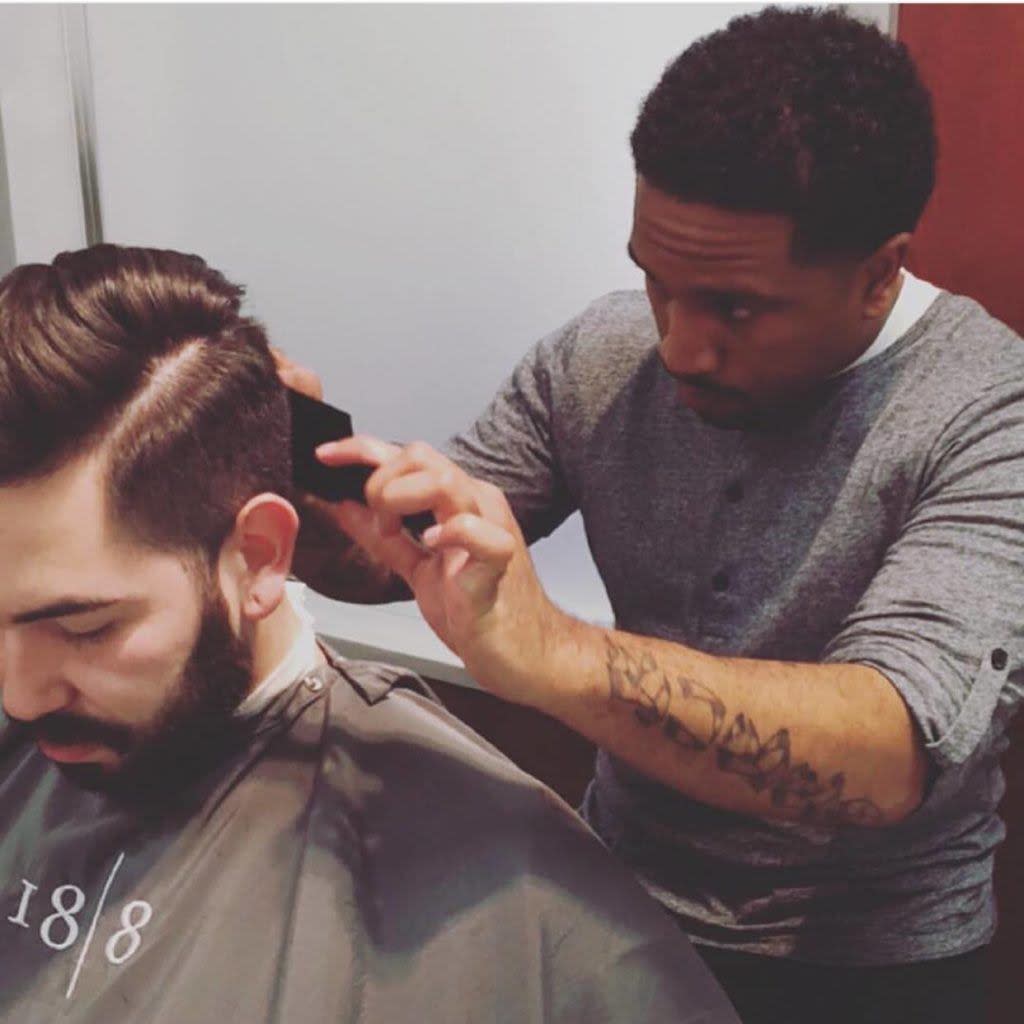 Facial Hair Tips
USE OILS.
Stylists at Boardroom Salon in The Woodlands are experts at helping men look their best. They recommend using facial oils on your skin and facial hair as you are growing out your hair. Products like the MP 10 Nourishing Oil are ideal as a leave-in conditioner and grooming aid for facial hair including beard, mustache or goatee.
KEEP UP THE MAINTENANCE.
Just because you are "growing out" your facial hair, doesn't mean you just let it go all month long without any attention. In fact, now may be the most important time to seek expert advice. Experts from Boardroom Salon recommend using the proper tools for trimming and grooming your hair and skin. Using a shaving brush helps to lift and soften the hair on your face allowing for a closer, more comfortable shave. It also adds heat to the skin during the shaving process which helps open pores and lubricates the skin.
ALWAYS MOISTURIZE.
The most important step to establishing healthy skin and a healthy facial hair routine is to moisturize. A face draped with the perfect beard will always require just as much moisture as a clean-shaven face.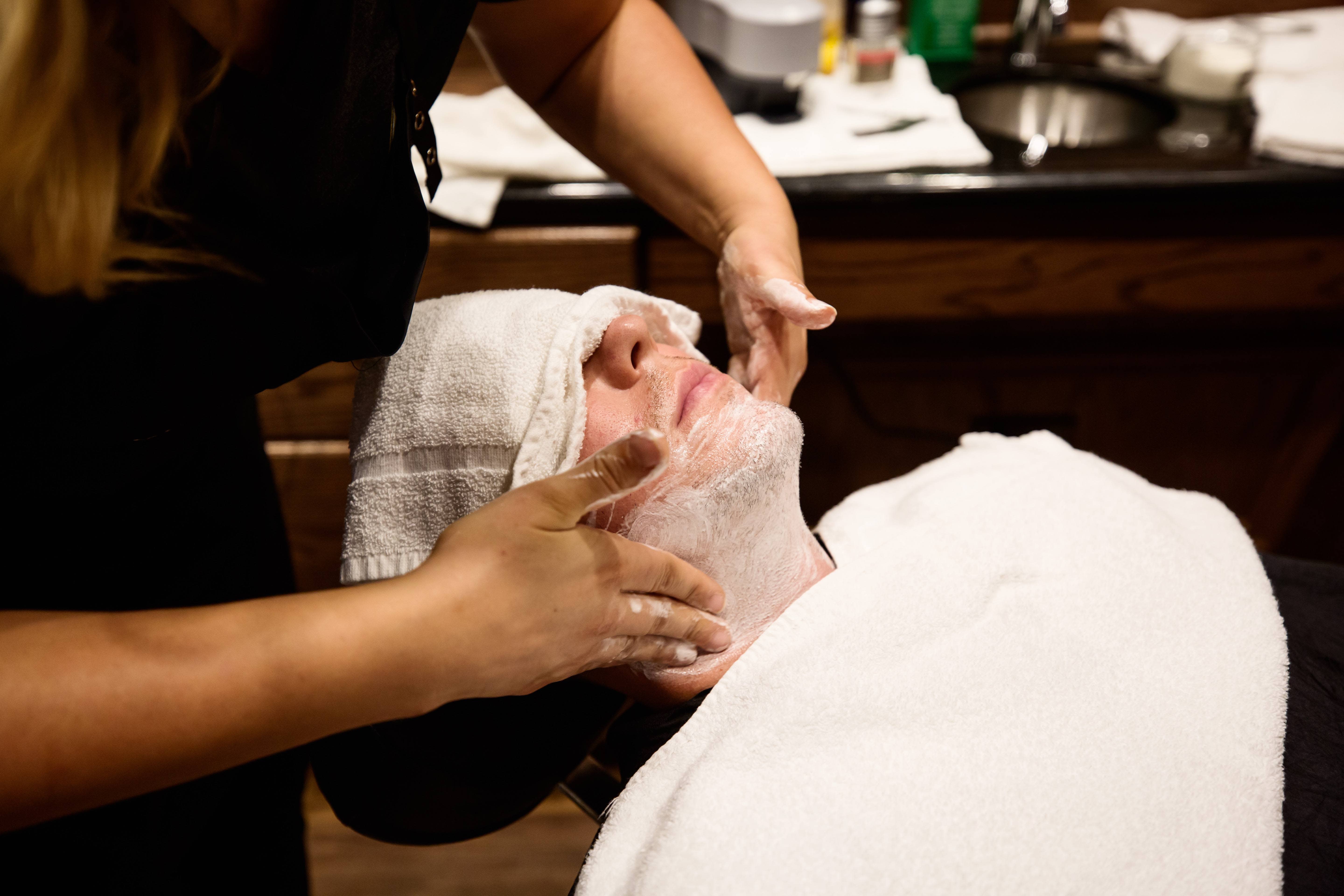 CONSIDER A FACIAL.
A professional facial can help ease razor irritation and provide deep pore cleansing and toning. Facials help maintain hydration and protect and restore the skin. This is true for the clean-shaven face and for someone with facial hair. Places like Hand & Stone Massage, The Woodhouse Day Spa and Body Benefits Day Spa offer facial treatments for men and women.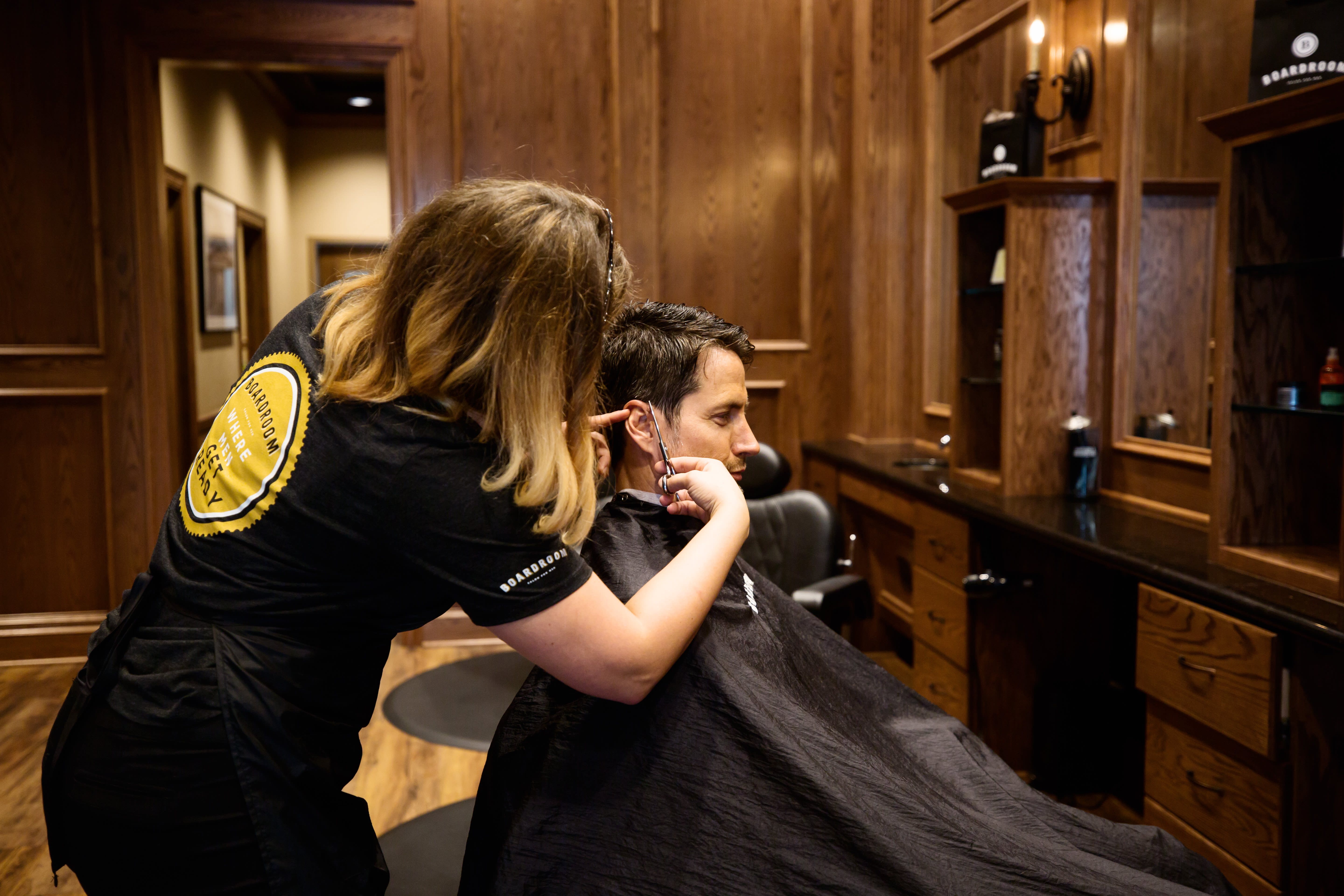 Where to go in The Woodlands For Beard Upkeep and Treatments
The Boardroom Salon for Men
9595 Six Pines Drive, Suite 875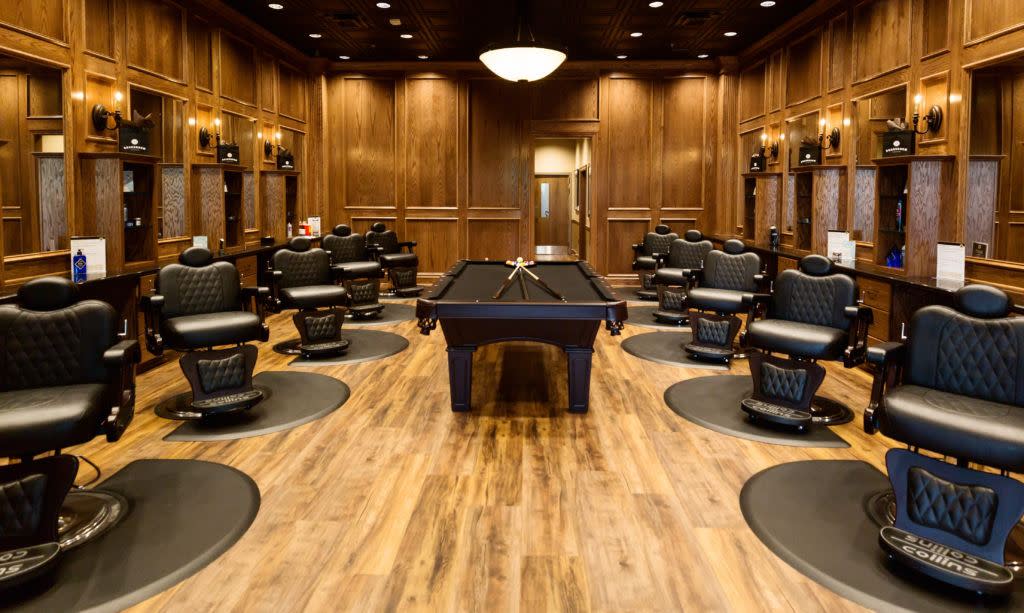 Boardroom Salon for men delivers high-quality haircuts, shaves and spa services. The "country club experience" feels upscale and relaxing. Feel confident and feel great after stopping by for an appointment! Boardroom has built its reputation as the leader in quality men's grooming. They also have a pool table just in case you are in the mood to play a game.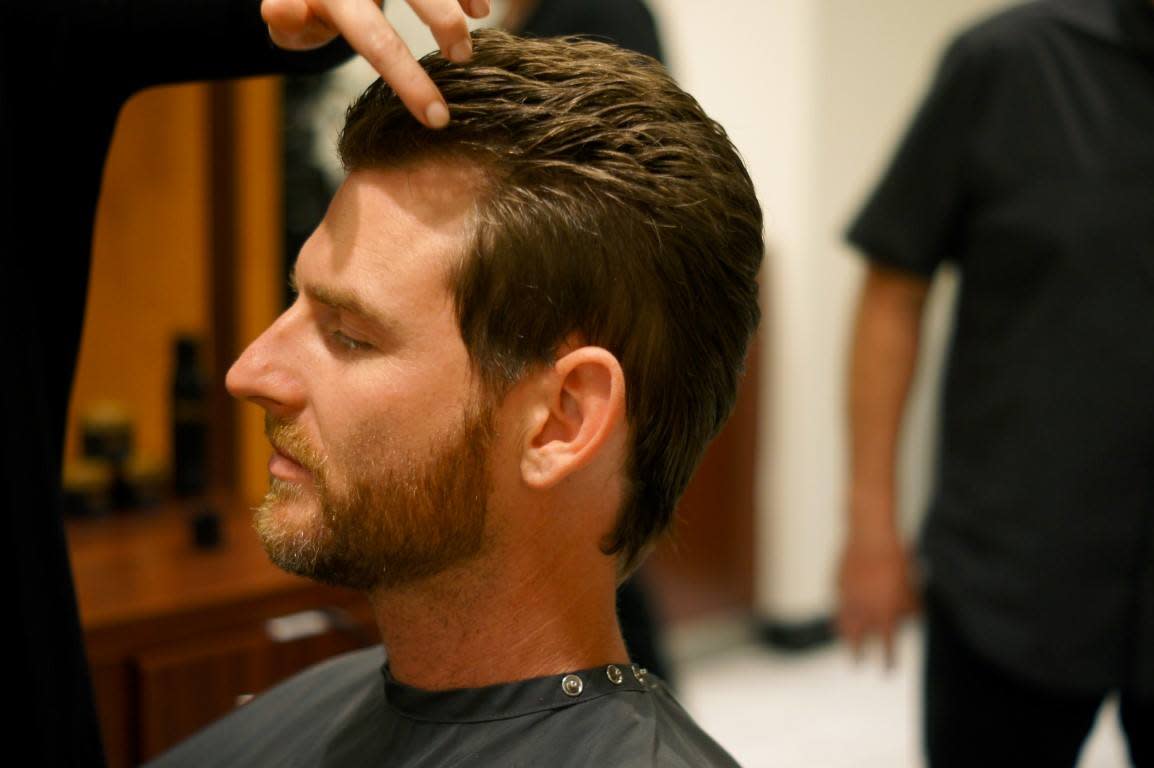 18|8 Fine Men's Salon
2025 Hughes Landing Blvd., Suite 700
The 18|8 Salon offers semi-private stations where you will experience a hand-crafted haircut. Professional stylists give great advice on men's style, trends and grooming products. They also provide straight-razor shaves to keep facial hair in check with the perfect and smoothest shave. At 18|8 consider a facial to keep your skin smooth, fresh and rejuvenated along with scalp treatments to keep your scalp healthy and ready to combat thinning hair.
The Summit Barber Shop
3099 College Park Drive, Suite 104
The Summit offers facial treatments including shaves, beard trims and even dermaplaning with a facial steam.
The Art of Shaving
1201 Lake Woodlands Drive, Suite 1184
The Art of Shaving provides men with the finest shaving products and barber services. Trained master barbers offer advice to customers on proper grooming techniques. This masculine establishment is set up to provide men with the finest shaving products and barber services. It's been around in The Woodlands area since 1996 and has many happy returning regular customers!
A Shaving Grace Barber Shop
1202 Lake Woodlands Drive, Suite 2192
A Shaving Grace Barber Shop can be found inside The Woodlands Mall. Let the family shop and head in for quality, special treatment. Expert stylists can provide trims, shaves and traditional haircuts.
*Bonus Find: The Woodlands Barber Shop at 1440 Sawdust Road is a favorite stop for many men in the area. Expert barbers provide relaxing hot towel service and a warm later shave. From beards to mustaches and edge ups, the pros will trim you up and keep you looking sharp. They offer timeless haircuts including fades, tapers, business cuts, mohawks, scissor cuts and anything in between.
Consider a men's spa staycation! You can book spa and facial treatments at The Woodlands Resort and The Woodlands Waterway Marriott Hotel & Convention Center. The Westin at The Woodlands also offers in-room massage services for guests.