Imagine sitting in a beautiful gallery sipping on wine while soothing music serenades your thoughts, as you admire beautiful handmade art. Good news: You don't have to just imagine such an amazing evening, you can experience it, thanks to a partnership between The Glade Arts Foundation and The Woodlands Symphony Orchestra. They've teamed up for the Fall 2018 Collaborative Chamber Concert Series. It's just another way arts and entertainment are combining to bring more options to visitors and residents alike in The Woodlands.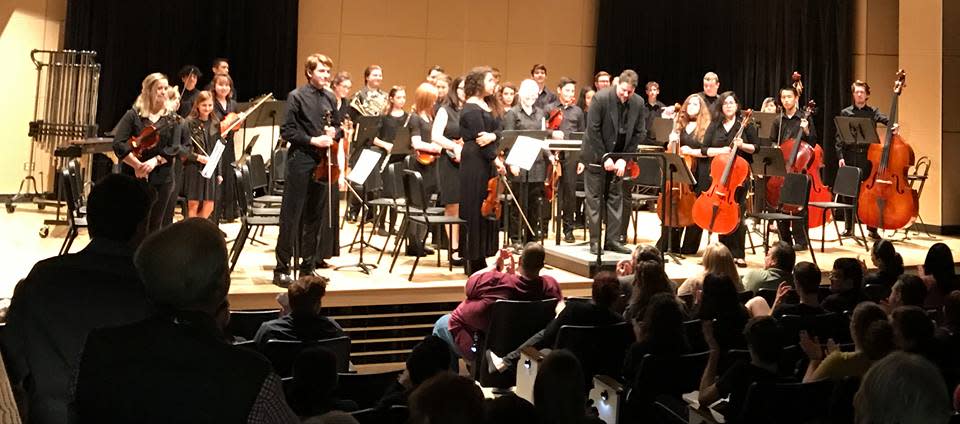 "One of the biggest things we are trying to do at The Woodlands Symphony and The Woodlands in general is we want to unite the artists," said Darryl Bayer, Director of The Woodlands Symphony. "We want to bring together all of the fine arts people that live here in The Woodlands."
Bayer has been working with the team from The Glade Arts Foundation for more than a year to plan this special concert series.
"The more we unite people the more we are going to champion the arts together," he explains. "When we collaborate with others the audience sees that and they see we have a united front in The Woodlands."
The Glade Cultural Center has only been open a few months and is already making a big impact on the community offering classes, workshops and special events like the fall concert series.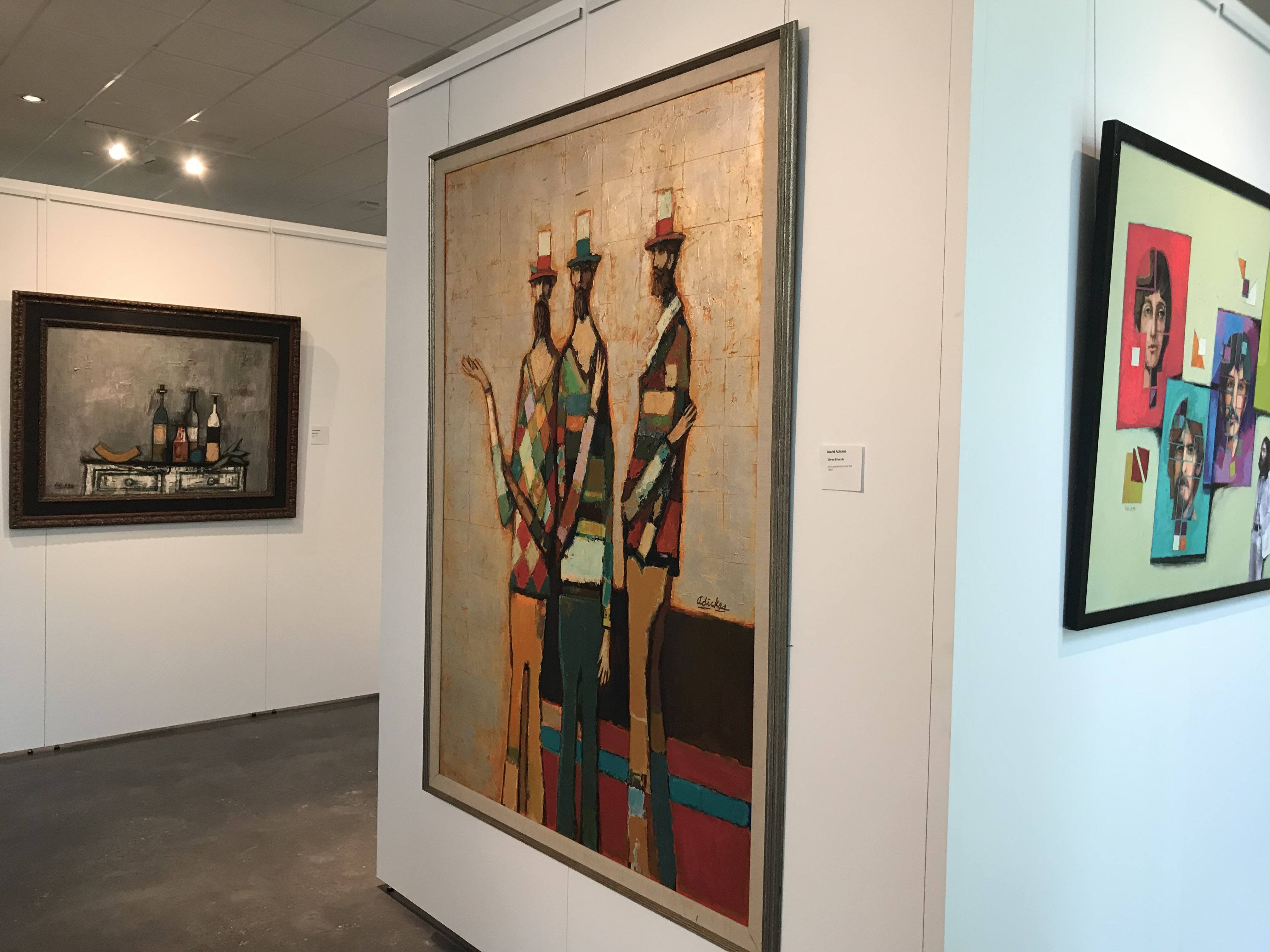 "Being able to create a space like this, where we can bring collaborations like this under one roof and allowing the community to experience that, we are touching everyone's heart one way or another," said Dragos Tapu, founder of Glade Arts Foundation and Glade Gallery.
"We are just scraping the surface," explains Glade Arts Foundation Executive Director Elisabeth Stavinoha. "These amazing intimate concerts are really brilliant. It's a different feeling that The Pavilion and other venues just don't have and you don't have to go downtown. People in The Woodlands are hungry for this, we hear that all the time."
The Fall Chamber Concert Series will focus on different museum artists and various musical themes.
"The audience gets to see paintings and hear music of more than 25 composers," said Bayer. "They will be able to reflect on the composer, reflect on the music and really take it all in."
The Fall Chamber Concert Series Includes:
Tribute to Composers - A collaborative Concert With David Adickes, Thursday, September 20th, 2018
Music Macabre and More with the Woodlands Symphony Woodwind Quintet, Thursday, October 18th, 2018
Jazz in The Woods with World Renowned Saxophonist Woody Witt, Thursday, November 15th, 2018
Holiday Party with the Woodlands Symphony Brass, Thursday, December 20th, 2018
Organizers hope the different types of music along with changing exhibits means it will appeal to various audiences in the area.
"This place is for everyone, no matter what your passion is," said Tapu. "Art is the soul food that makes it all feel better."
"Art makes life beautiful, through music, performance art and visual art. When we have visitors here, they come in and they always say it's so peaceful and they love coming here," explains Stavinoha. "We are really excited to be able to have more experiences here at Glade that will invoke all sorts of feelings and people are going to come back."
Each concert is limited to 150 seats (40 VIP, 110 General Admission.) Doors open at 6:30 p.m. with the concert starting at 7:30, with a cash bar available. Due to the limited number of tickets available, guests are encouraged to purchase them online in advance.