Take a safe and reliable trolley ride through The Woodlands, stop at our many shopping and dining destinations or make the entire route for a self-guided tour of our commercial district.
The Woodlands Waterway Trolley is a free transit system that runs through our main destinations. Each Trolley can accommodate up to 35 passengers at a time. During peak operating hours, four vintage style trolleys operate continuously allowing visitors and residents a stress-free ride.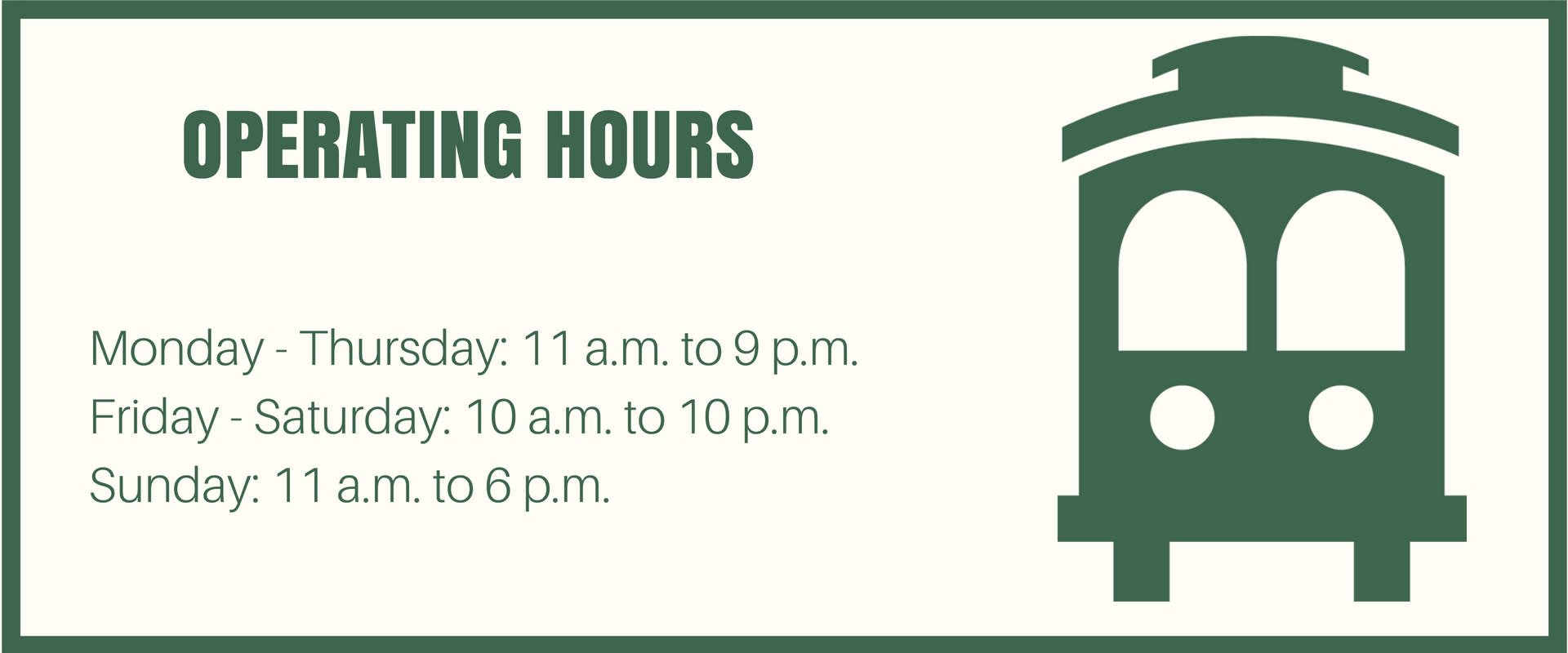 Hughes Landing Expansion The Trolley system has expanded into Hughes Landing, an area offering several dining and shopping options along Restaurant Row and accommodations at the Embassy Suites! This route addition also includes the completed Woodlands Waterway, making the full trolley route nearly 5 miles in length.
The App Makes it Easy Never miss a trolley again and spend your time doing what you want! Have you ever debated on grabbing that cup of coffee or postponed getting a special gift for someone due to time? With The Ride Systems app those are things of the past. The app provides you with estimated arrival times, locations, service alerts and more! The Ride Systems app can be downloaded for free in the Apple (IOS) or Google Play (Android) store. After installation, select "Woodlands Township" from the menu to begin use.
Route This perfectly planned route allows visitors the option to park once and go! Imagine driving in from the airport or for a weekend trip and not having to drive yourself to dinner, shopping or even a movie! With our Trolley system you can park once at your hotel and literally not have to drive yourself anywhere until you are headed home and out of vacation mode!
Accessibility Each trolley is wheelchair-accessible and ADA compliant. All vehicles have a certain number of collapsible seats with securements to accommodate a safe, comfortable ride for passengers who require mobility assistance.
In addition to the trolley service, The Woodlands Township also offers ADA Complementary Paratransit service to qualified eligible passengers free-of-charge. For more detailed information, and to find out if you qualify, please visit the ADA Complementary Paratransit page to learn more.
More Trolleys Equal More Fun The Woodlands Township has enhanced the Town Center Trolley service to accommodate the Hughes Landing expansion. Four trolleys will operate seven days a week and will circulate approximately every 10 minutes during peak operating hours around retail and office locations throughout the Town Center area. During off-peak operations (2 to 5 p.m. daily and 2 to 6:00 p.m. on Sundays), three vehicles are in continuous operation.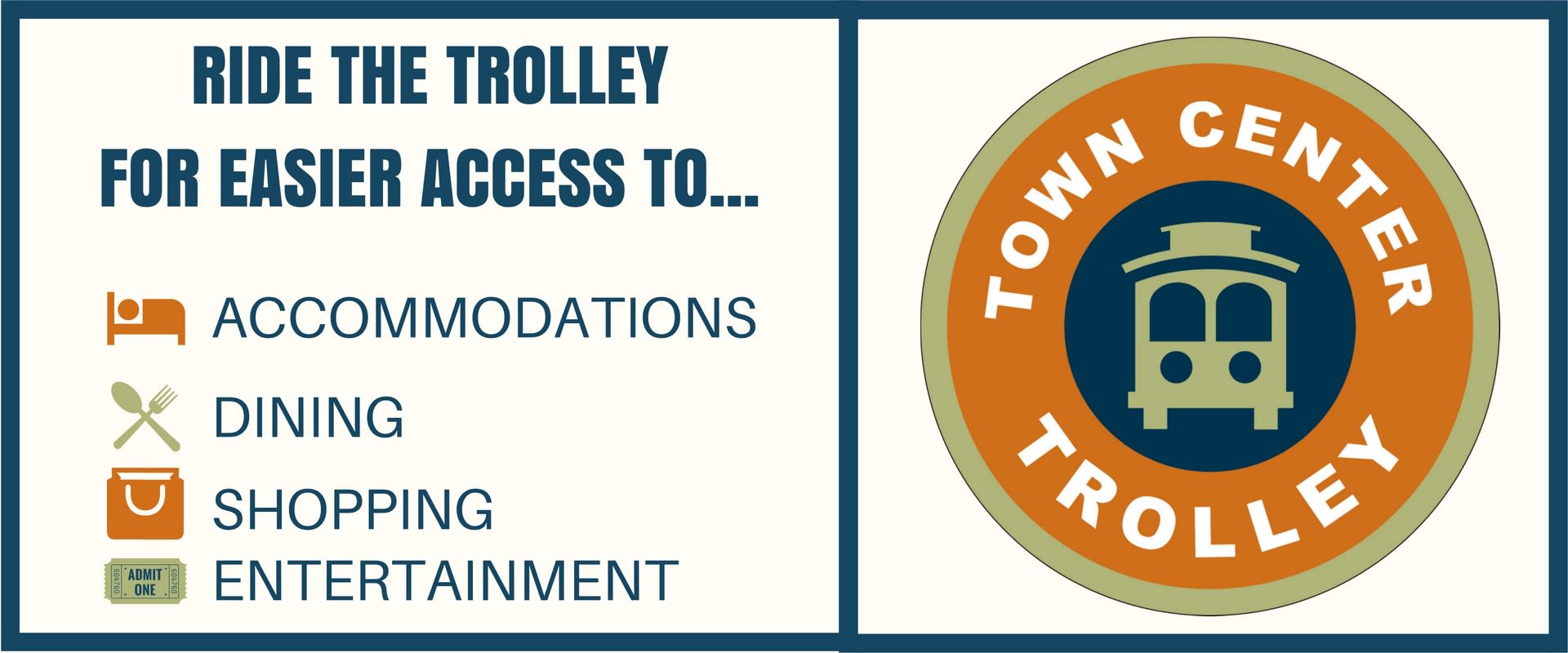 Another great way to get around The Woodlands is by utilizing Mobike. Click here for more information on how to ride in style by using this bikeshare program.