Your Thanksgiving feast may include family favorites from grandma, but why not let someone else handle the desserts? From award winning pecan pie to unique items like Cranberry Crumble, these sweet treats are a great way to impress your guests and take some of the stress out of your holiday meal planning.
Robard's Steakhouse 2301 North Millbend Drive
Enhance your Thanksgiving meal this year with house-made pies from Robard's Steakhouse. Choose from Apple, Pecan, or Pumpkin for $25 each or their Bourbon Sweet Potato for $30. Pre-order your pies now by emailing them at info@robardssteakhouse.com, include "Holiday Pie Order" in the subject line. Orders must be placed by Friday, November 16, pies available for pick up on November 20th and 21st from 4 to 8 p.m.
You can also order from their Thanksgiving Take Away Menu and take the planning out of the entire meal with items like a Roasted Turkey, Poblano Cornbread Stuffing and more.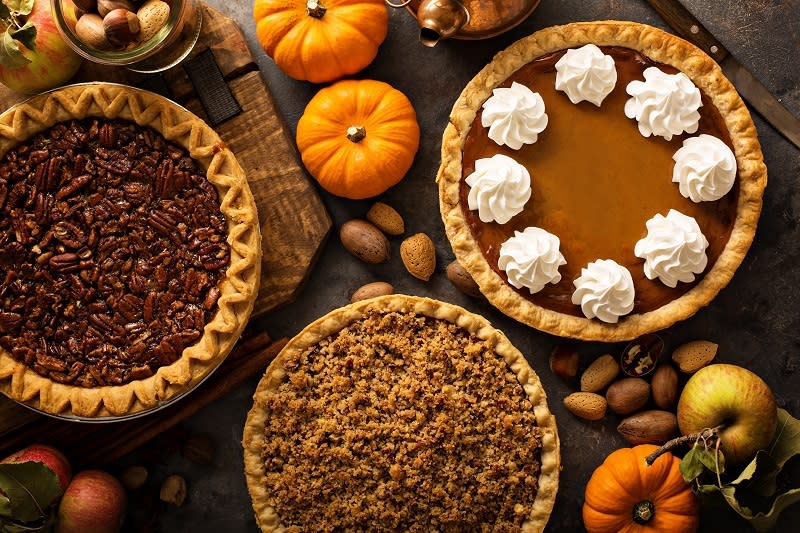 Sweet Revenge Bake Shop 3091 College Park Drive, #180
Sweet Revenge Bake Shop will be offering a large selection of pies for the holidays including: Pumpkin, Pecan, Chocolate Creme, Buttermilk Coconut, Blueberry, Cherry, Apple, Peach and Lemon Meringue Pie. Prices range from $25 - $35 each. Pie orders can be placed in-store or by calling 936-231-8667.
Whole Foods at Hughes Landing 1925 Hughes Landing Blvd, #100
Whole Foods in The Woodlands is offering a special treat to add to your Thanksgiving spread. James Beard Foundation nominated baker Lisa Ludwinski created The Cranberry Crumble (pie). The pie starts with an all-butter crust and is filled with smooth and sweet cranberry compote, juicy whole cranberries, grated pear and warm spices, then topped with a generous heap of butter oat crumble. You can order ahead of time online or stop by the store and pick one up.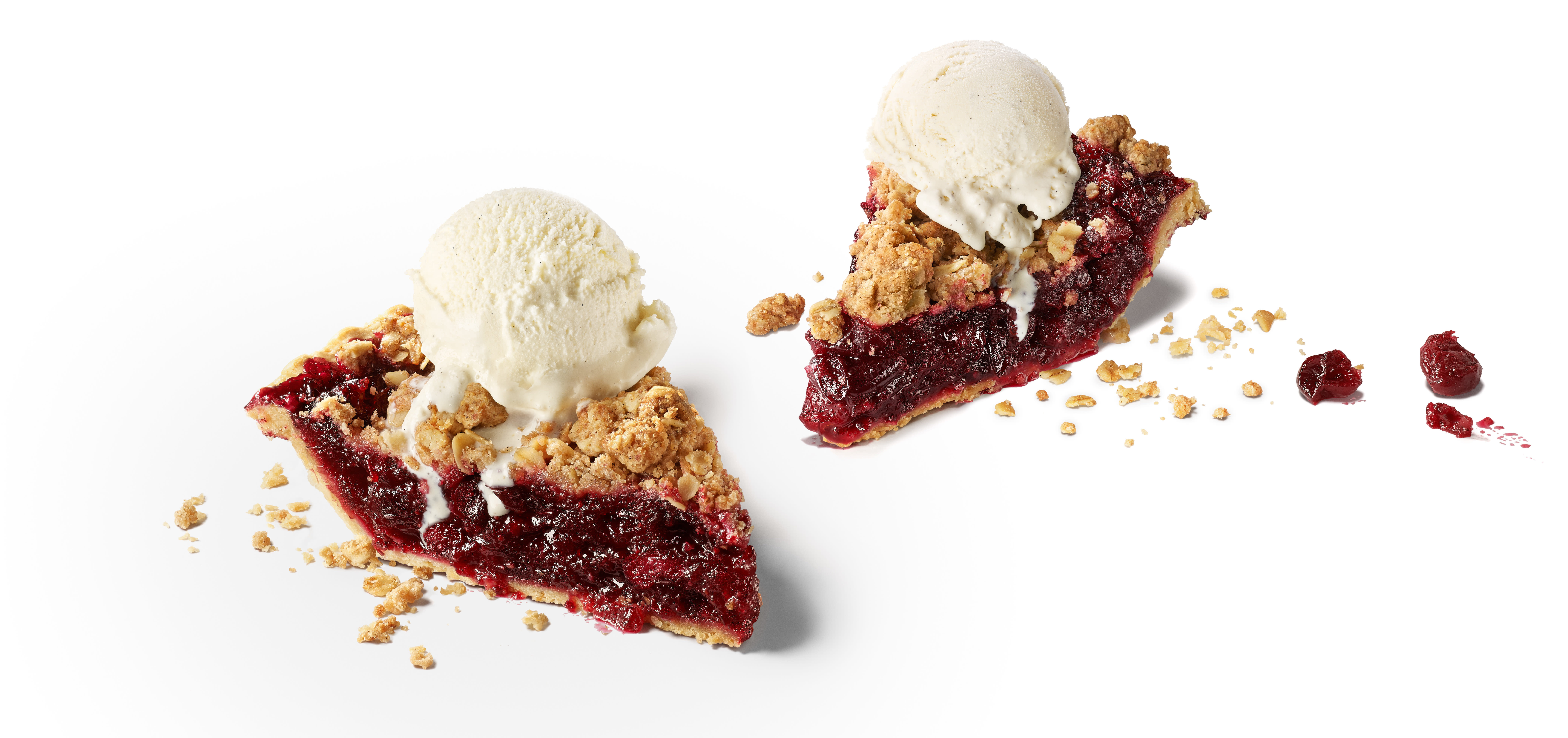 Cranberry Crumble Pie a La Mode, image courtesy of Whole Foods Market.
True Foods 9595 Six Pines Drive, Suite 150
Move over, pumpkin - at True Foods, Squash pies are king. The yearly Holiday Squash Pie promotion is one of the most popular offerings of the year for True Foods. The silky smooth squash pie has hints of cinnamon and is great topped with fresh whipped cream.  You can order a pie for $25 each from November 1st through 18th and pickup in store November 20th and 21st, place orders in store or by calling 281-364-7222.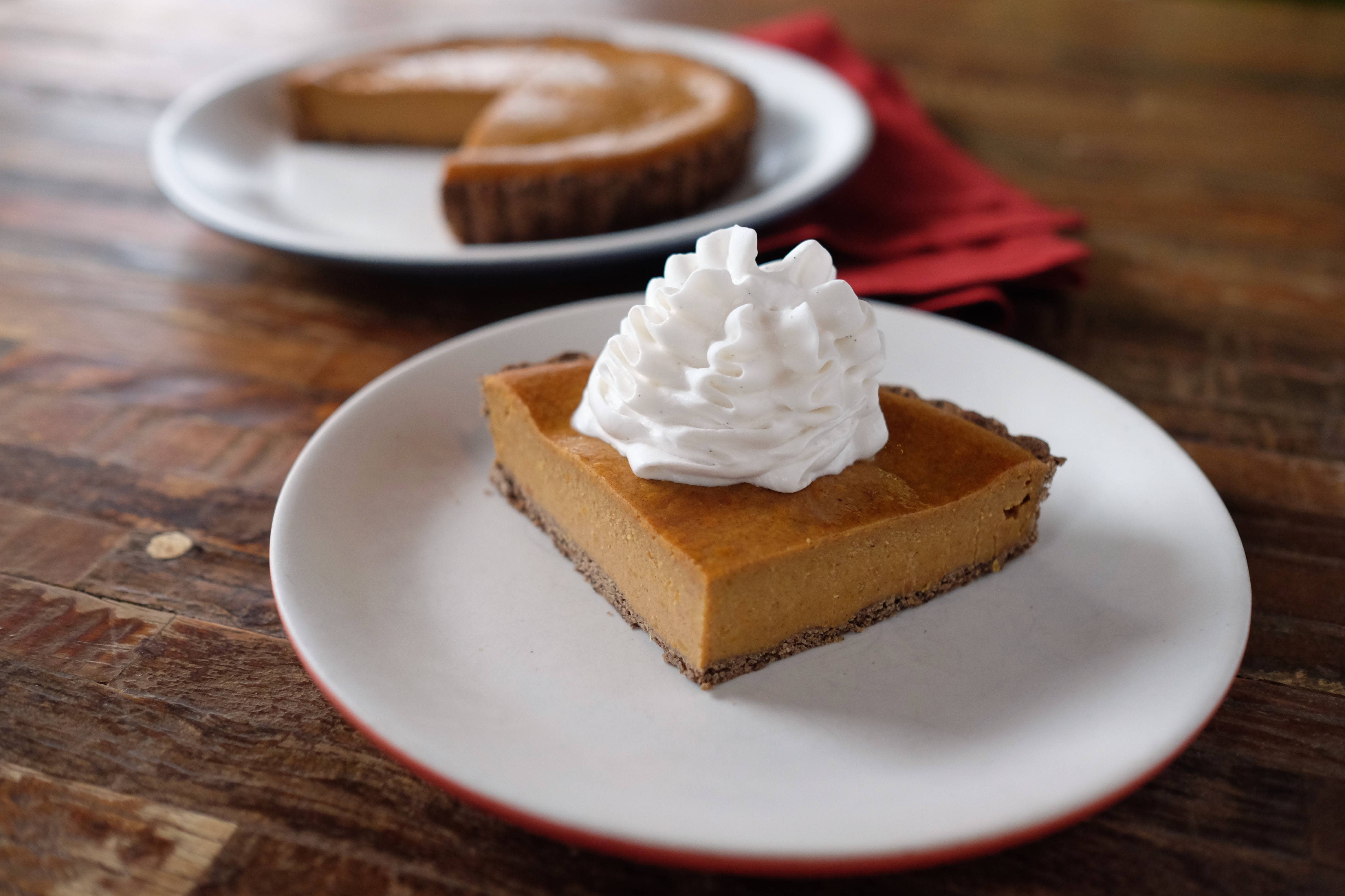 Cheesecake Factory 1201 Lake Woodlands Drive
For nearly 40 years, the pumpkin cheesecake at the Cheesecake Factory has been a holiday staple. Every year the Pumpkin Cheesecake recipe is slightly adjusted due to the varying pumpkin crop, but it's had the same blend of flavors since 1980. For the best of both words, try the Pumpkin Pecan Cheesecake. The Thanksgiving favorite is a layer of pecan pie topped with a layer of pumpkin cheesecake finished with caramel and chopped pecans, all in a pastry crust. Prices start at $30.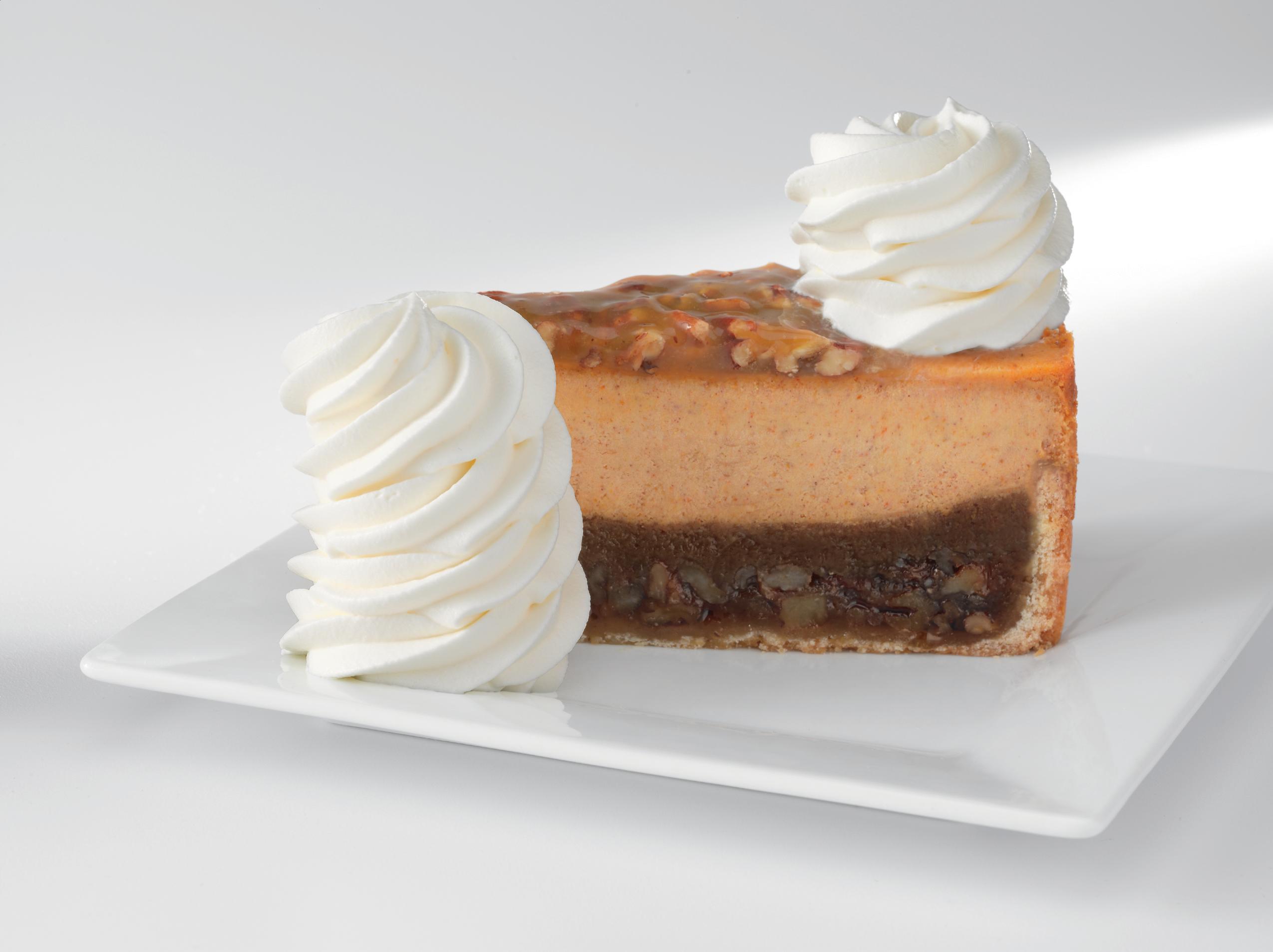 Bonus mentions:
Goode Company 8865 Six Pines Drive
The Brazos Bottom Pecan Pie from Goode Company is so good, even Oprah Winfrey has given it the thumbs up. Featured in O Magazine, the nine-inch pie is chock-full of fresh Texas pecans harvested from the banks for the Brazos River. Each pie is still handmade and is a decadent balance of sweet and savory, first perfected by Goode's grandmother years ago. Orders can be placed online and delivered to your door. It also comes in a really cool keepsake pine gift box and is $42. Pie lovers can easily pick up their pies at Goode Co's outdoor pie booth on November 20th and 21st from 8 a.m. to 5 p.m.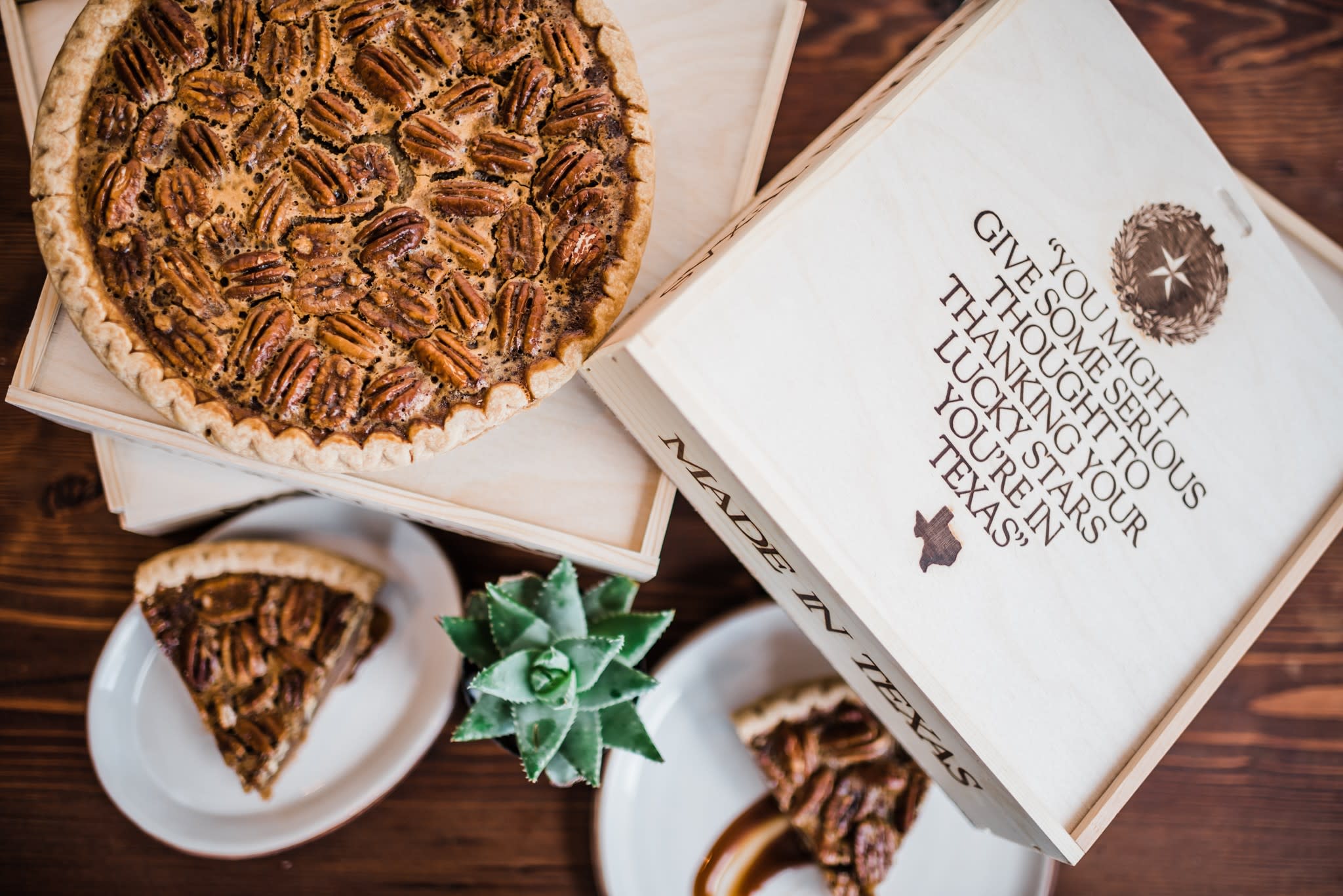 Brazos Bottom Pecan Pie, image courtesy of Bethany Boitnott with Sweet Nest Photography.