Continuing to practice social distancing doesn't mean you can't go outside. There are plenty of things to do and see while you enjoy being outdoors in The Woodlands. These activities are meant to be experienced with your household and not as a meet-up spot with your friends and extended family members.
Please remember to continue to follow social-distancing recommendations by staying at least six feet away from others. Don't gather in groups, if you see a large number of people in one of the areas suggested, take a short walk or wait away from the area until the group has left or dispersed.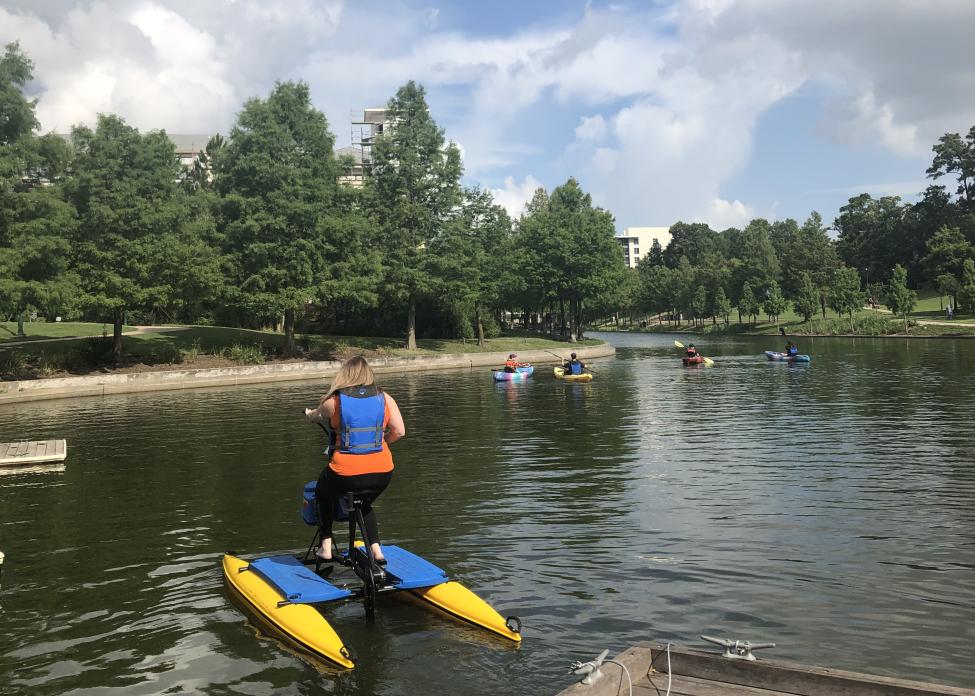 Kayak and Paddle
Get outside and on the water by renting kayaks, stand-up paddleboards, swan boats or a water bike from the Riva Row Boat House. Be one of the first to hop on one of the brand new water bikes! This new rental option allows you to sit upright and pedal the lower level of The Waterway along with kayakers and paddleboarders. Get on the water and explore The Woodlands on this fun new amenity. 
Pricing and water amenities at Riva Row: 
Single Kayak $15
Tandem Kayak $20
Stand-Up Paddleboard $20
Swan Pedal Boat $25
Water Bike $25
Rental prices include life jackets and paddles, dog life jackets are also available for those wanting to bring their four-legged friend on a kayak ride. To speed up the check-in process and begin your fun on the water, complete an online waiver prior to arrival. All participants will need to have this completed, including children and dogs.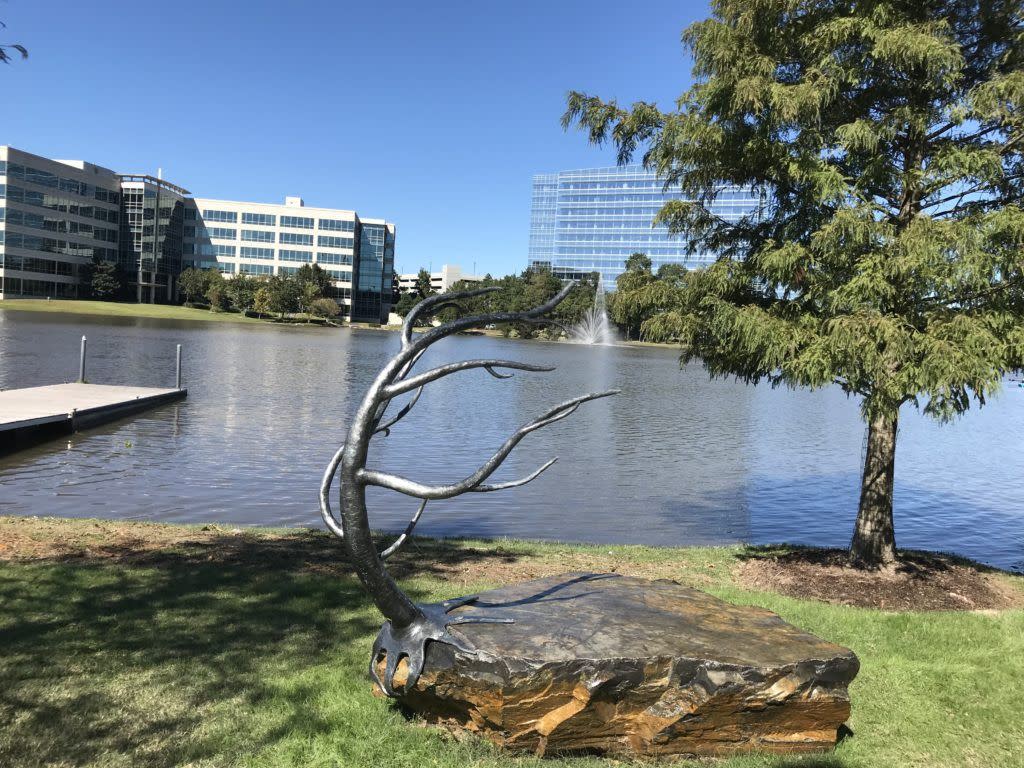 Public Art
The Woodlands is home to one of the most dynamic and growing outdoor art collections in the United States. The largest number of public art pieces in The Woodlands is concentrated around the Town Center area. Visit www.visitthewoodlands.com/art to view maps for different types of art, from sculptures to mosaics and art benches you'll be able to narrow down what type of art you'd like to venture out to view.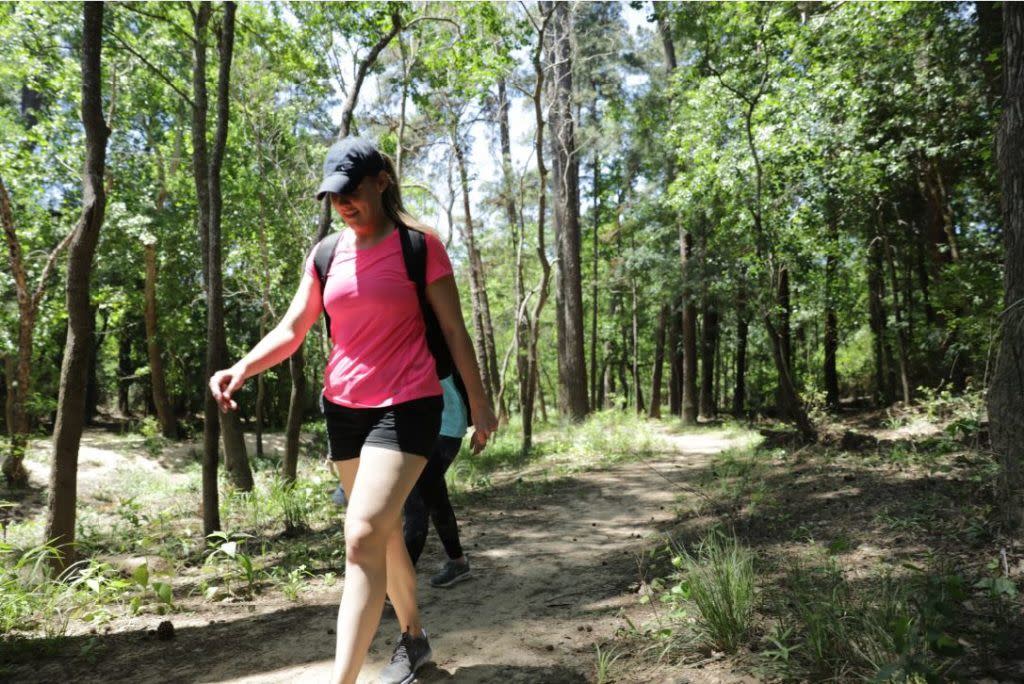 Walking in Nature
Take a hike and enjoy the wide-open spaces! Offering miles of hike and bike trails and exposure to native plants and wildlife the George Mitchell Nature Preserve connects to the adjacent forest known as the Spring Creek Greenway. For extra fun and adventure, bring your mountain bike – but be sure to remain cautious of pedestrians and they will do the same for you. Maps and trail routes can be found on trail markers, scan the QR codes by using your smartphone.
Another area to take in nature is the W.G. Jones State Forest, one of the nation's largest working urban forests. It's also home to a population of red-cockaded woodpeckers, a federally listed endangered species. Nesting season for the red-cockaded woodpecker continues until July 15. Many nests are located in close proximity to walking trails making several pathways temporarily closed to help reduce human-caused stress on woodpeckers family groups, please be respectful of those closures. Learn valuable nature tips and wildlife information by following Jones State Forest on Facebook; they often share details about what's happening in the forest. Horseback riding is also permitted in the forest so you may happen across riders while enjoying your hike. There are two small lakes with limited fishing and picnicking areas, but please remember to pack out what you bring in. Looking for an extra bit of fun? There are many geocaching opportunities in the area!
Insider Tip: Remember to drink plenty of water and dress accordingly. Bring a large hat, sunglasses, sunscreen and bug spray to help shield you from the elements as you enjoy the outdoors.