Get ready for a love-filled and fun February! The entertainment and activities going on in The Woodlands this month are sure to be a hit. Be on the lookout for more events to come and check out our calendar for a list of all the February happenings.
Clifford at The Woodlands Children's Museum All Month Long丨Times Vary丨Closed on Mondays
At this traveling exhibit based on the fun in Birdwell Island, children can sort through mail, drive a ferry boat, read and learn how Clifford creates a caring community. Children and families can play and enjoy this interactive learning exhibit together. As a special addition to this exhibit, Clifford will host a Big Red Valentines's Day Party, February 14-16 from 10 a.m. to 2 p.m.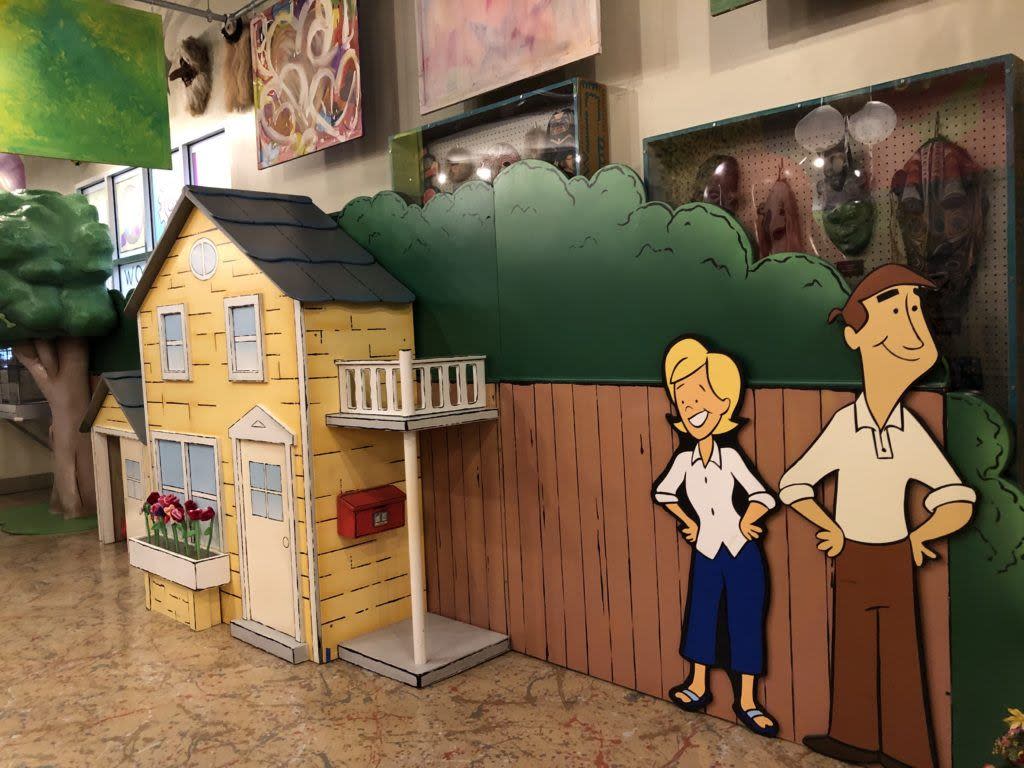 GoGames360 February 8 - 10, 2019 丨Times Vary
Play hundreds of video, tabletop and physical games at GoGames360 this weekend! Highlights include; Pokemon to a Drone Zone, Escape Room, Virtual Reality and more. This event is something that can be fun for the entire family to enjoy together!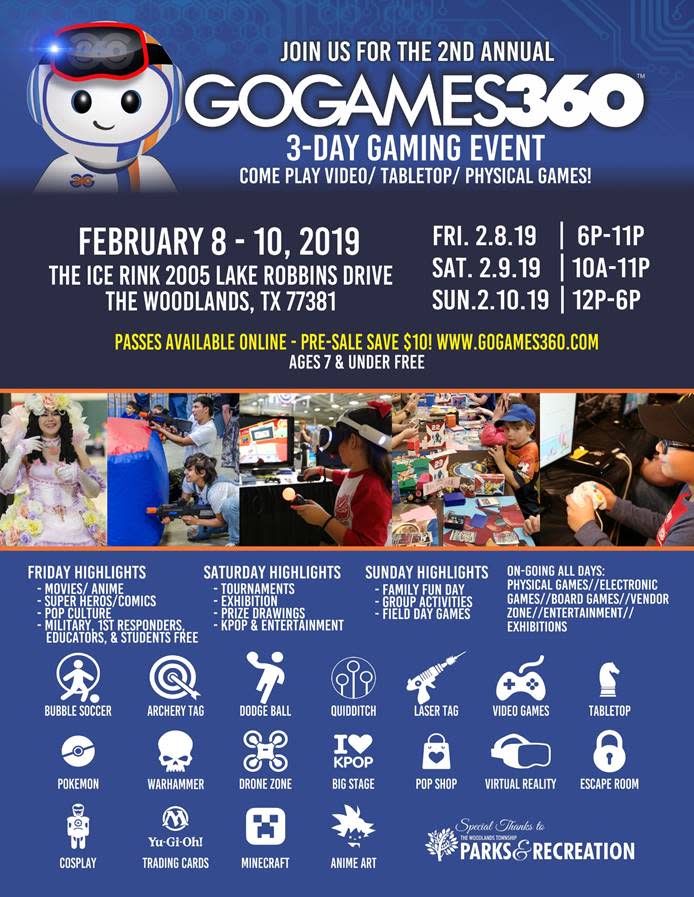 Waterway Nights Saturdays, February 9 - March 2, 2019丨6:30-8:30 p.m.
This outdoor concert series, located at Waterway Square, provides a relaxed environment to enjoy free live music as a family. Guests can bring their own lawn chairs, blankets and coolers, and picnic while they listen to local artists. Several nearby restaurants make taking dinner to-go easy. From grabbing a pizza at Grimaldi's, to a hand-held bite at Chick'nCone, you can enjoy dining outdoors while you listen (and dance) to these weekly tunes.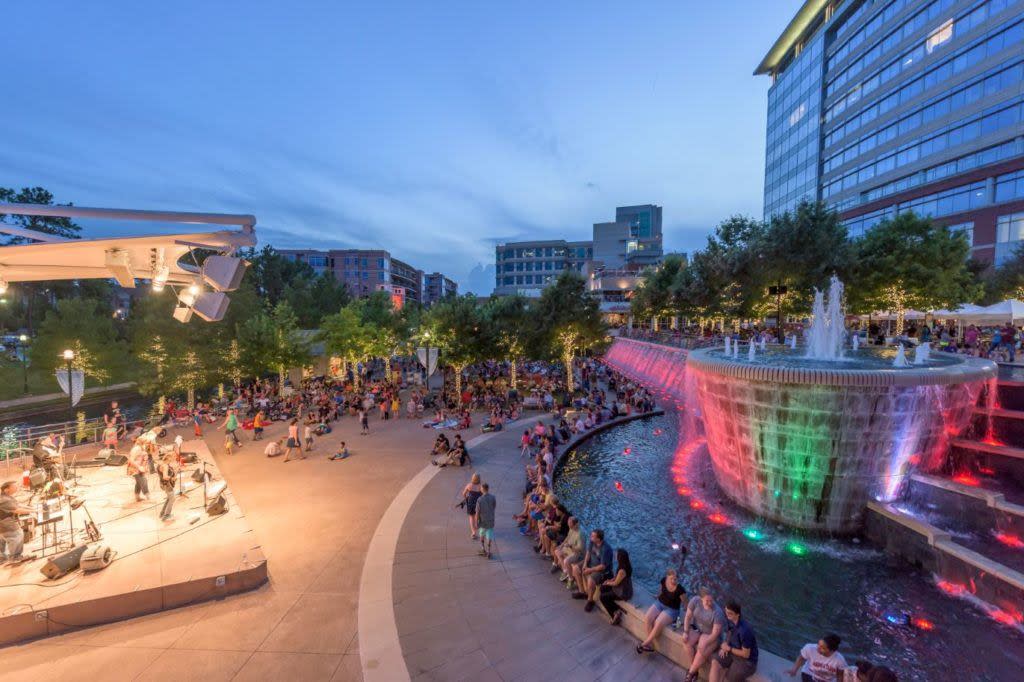 With several romantic hotel options and expertly crafted menus, The Woodlands is the perfect place to celebrate with your Valentine! Plan ahead and purchase tickets to the Inspire Film Festival, or hit the water for a swan boat ride. Toast the special occasion with one of the many getaway packages available. Looking to ask for someone's hand? Check out these top spots to POP THE QUESTION! Each location has a beautiful backdrop that builds up the romance and will make it both unforgettable and photo-worthy as well!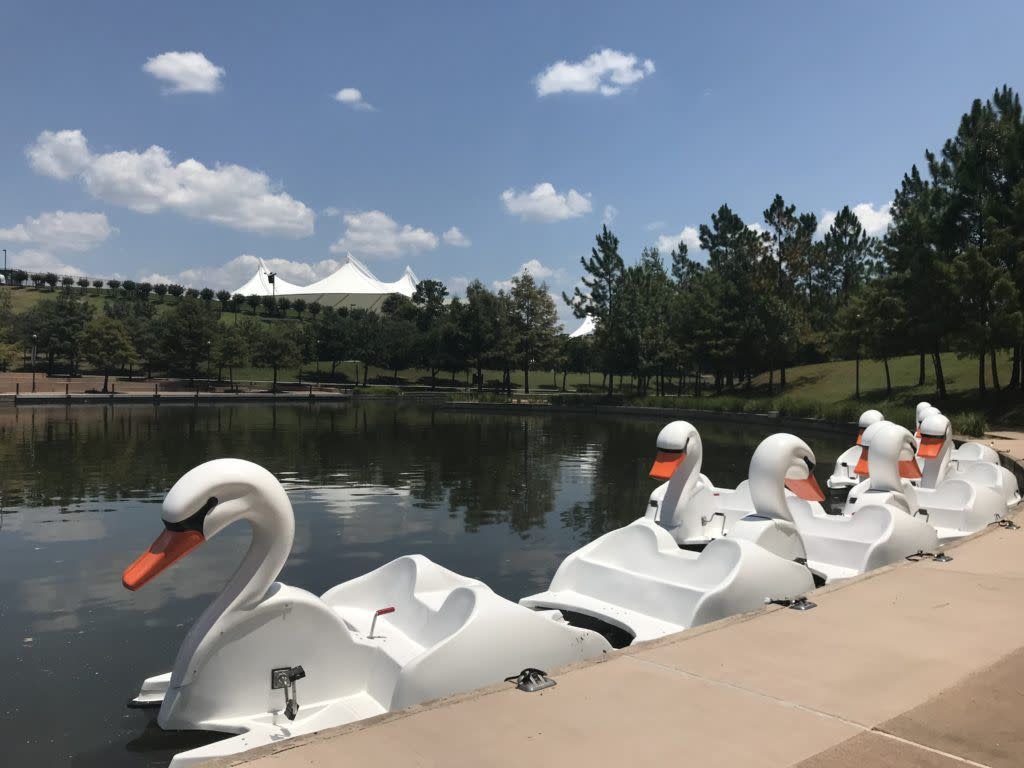 Inspire Film Festival February 14 -18, 2019 丨Times Vary
This 5-day festival is meant to inspire and provide you with new experiences. On Valentine's night, February 14 from 6:30 to 8:30 p.m., visitors to Waterway Square can attend the community screening of short films that will be featured throughout the festival. Learn more about Inspire.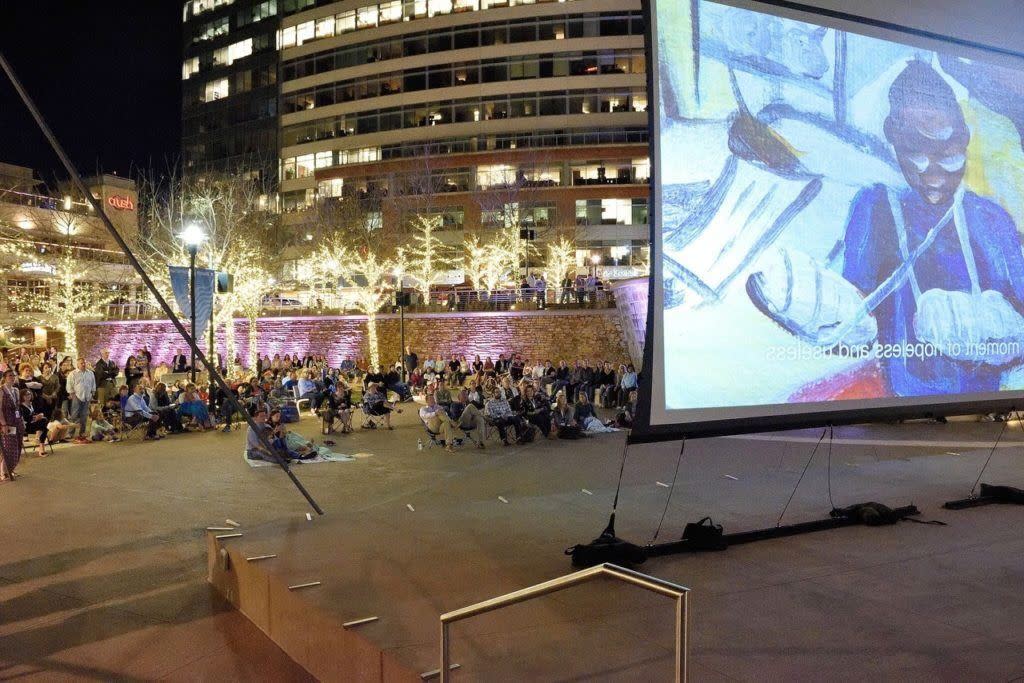 While you're out and about exploring The Woodlands, please share your most memorable moments with us by using #SoWoodlands. Still working on making plans? Sign up for our Insider's Guide to receive itinerary suggestions and details about upcoming events to help you plan your next visit to The Woodlands!