This month offers amazing special events for visitors and residents alike. This guide will help you get ready for the Hispanic culture festival, a live music scene that is loaded with local and regional favorites, performing arts and even a triathlon.
Fiesta Universal Town Green Park | Saturday, May 5, 2018 | 11 a.m. to 4 p.m.
Fiesta Universal welcomes an array of local food vendors and activities to bring Latino communities together. Guests are invited to experience the lively flavors of the Hispanic culture and dance the day away with musical performances. This one-day festival is family friendly with food, live music, dancing, and a kids zone. Entrance this event is free and is sure to provide entertainment for the day.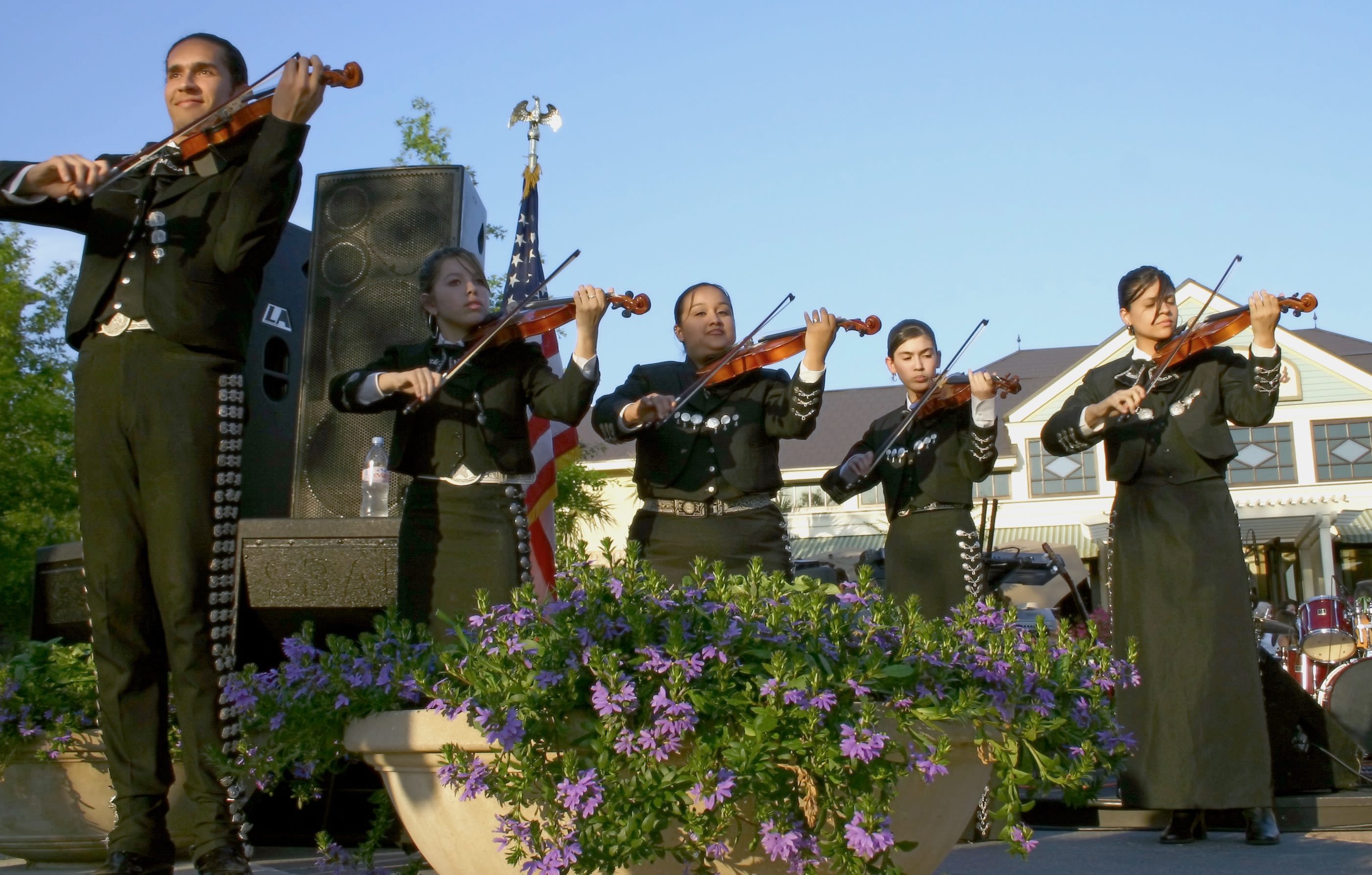 Spring Concert Series Market Street | Thursdays, May 3 - 31, 2018 | 6 to 9 p.m.
This popular music series is back at Market Street. Come for a little shopping, a dinner and stay for the free outdoor concert! Music fans are invited to enjoy performers while sitting in the Central Park area or they can take in music from the patios of Jasper's, Crú –Wine Bar, Tommy Bahama Tropical Café or Uni Sushi while they have dinner. We can guarantee, it'll be music to your ears...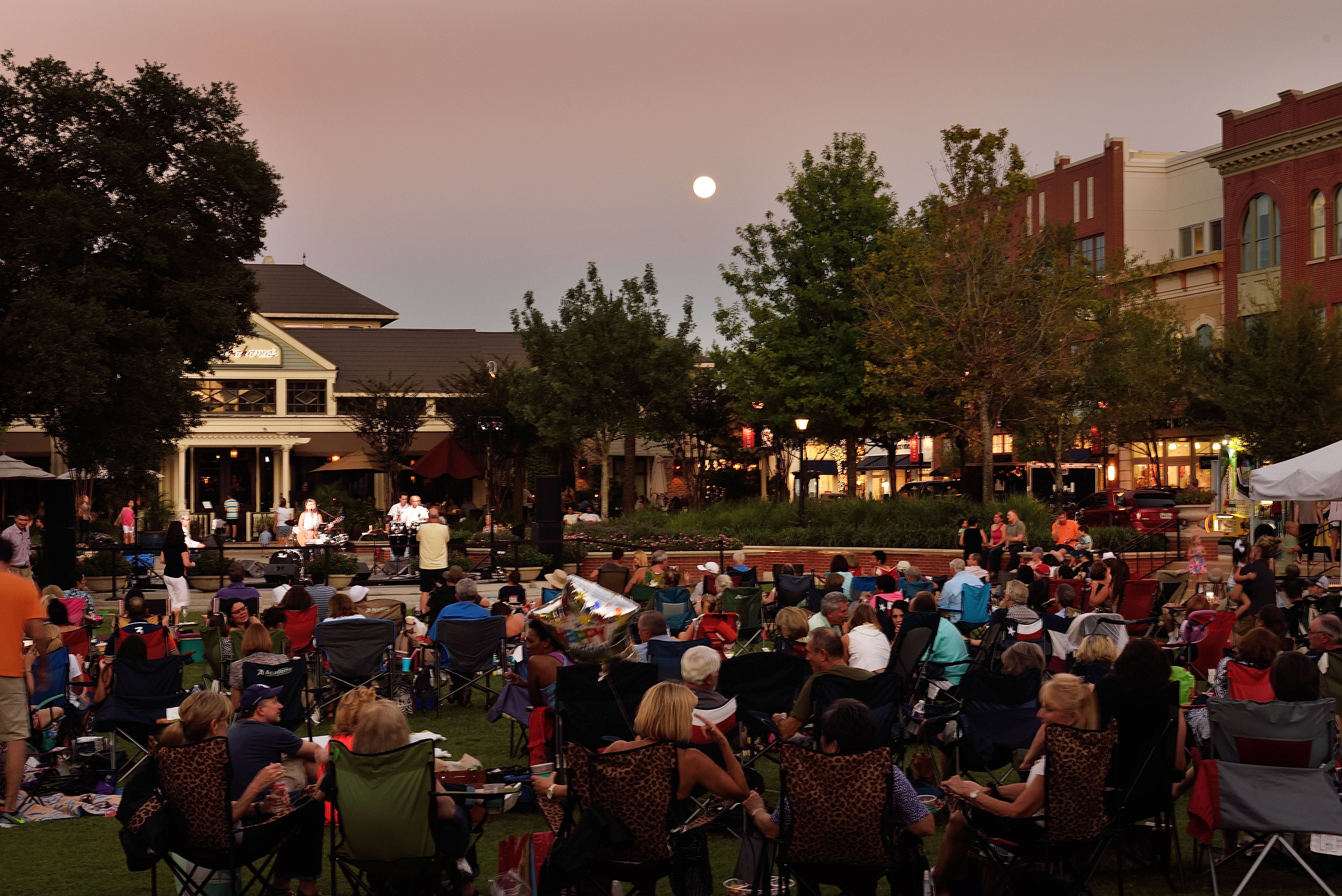 Photo provided by Market Street-The Woodlands
CB&I TRI Northshore Park | Saturday, May 12, 2018 | 7 a.m.
Have you been training for a USA Triathlon Sanctioned event? Look no further! The 15th Annual CB&I TRI - The Woodlands is one of the premier multi-sport events in the region. Produced by The Woodlands Township Parks & Recreation Department, this high-caliber competition offers scenic courses and culminates with a festive awards party complete with food and beverages. In 2017, the event served as the Texas State Triathlon Championship. There's still time to sign up, but hurry as the event usually sells out. Visit the Township's website for race details.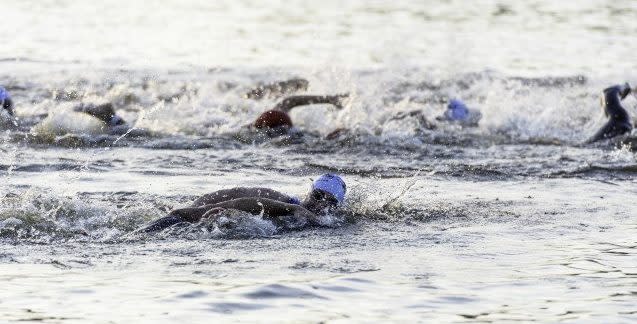 Performing at The Pavilion The Cynthia Woods Mitchell Pavilion | Date and Times Vary
Whether your a little bit country, or a little bit rock and roll or maybe somewhere in between, The Pavilion has something for you this month! On Saturday, May 12, Lynyrd Skynyrd will have you feeling like a Free Bird for their farewell tour. The following week, May 17 - 19, will be a blast. We hope you have tickets for When the Sun Goes Down with Kenny Chesney. Next up, will be Dave Matthews Band, who will be releasing a new album this summer, and Grammy award-winner, Kendrick Lamar, will finish out the week. Finish out the month with a free performing arts concert featuring the Houston Symphony, while you watch The Wizard of Oz.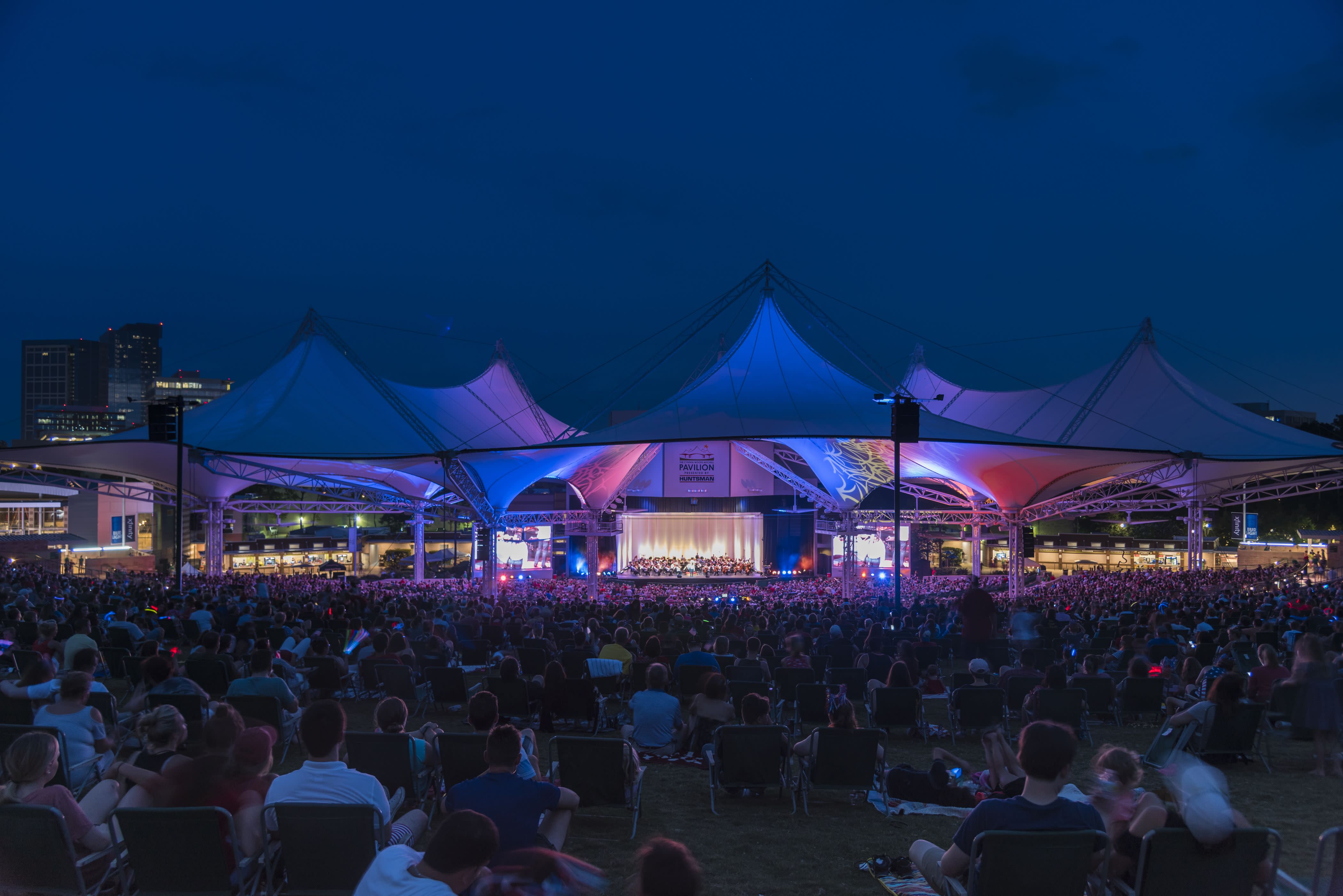 Waterway Nights Waterway Square | Saturdays, May 5 - 26, 2018 | 6:30 to 8:30 p.m.
Enjoy live music from local and regional performers at Waterway Square every Saturday in May. The location has a special bonus that kids are sure to enjoy. Don't forget to bring along a towel for when they are done playing in the interactive fountain. Get more details in our recent blog about Waterway Nights.
Memorial Day Town Green Park | Sunday, May 27, 2018 | 4 to 9 p.m.
Mark the beginning of summer at the annual Memorial Day Celebration. This one-day festival pays tribute to all military service men and women who lost their lives while serving in our country's armed forces. Featuring live music, children's activities, and strolling entertainers, the evening will be topped off with a choreographed fireworks display to remember!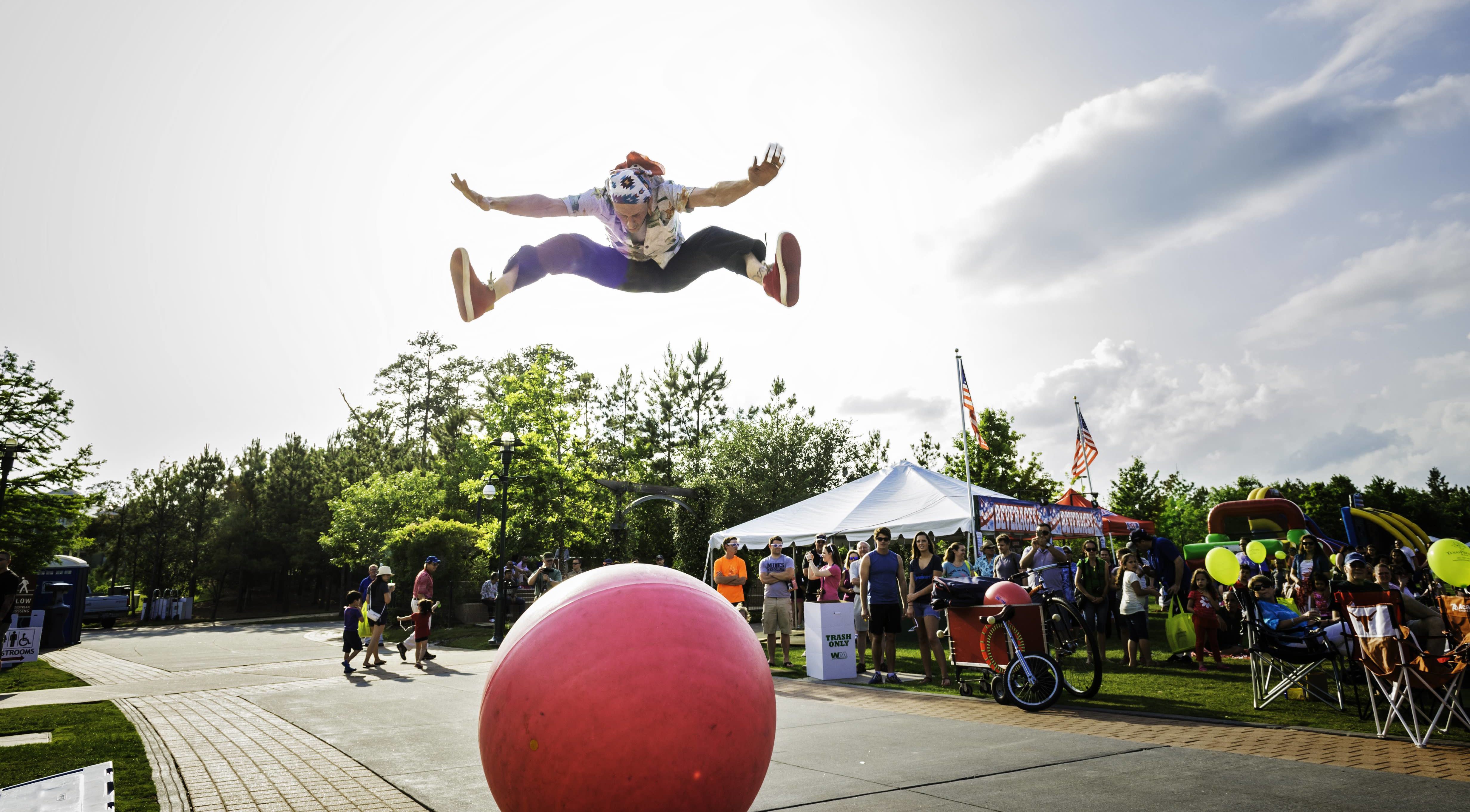 Photo by Derrick Bryant
As you can tell, there are plenty of ways to enjoy the beautiful weather in The Woodlands this month. For other events, including wine and scotch tastings and art exhibits, check out our May events calendar.