It's one of the most important events of a person's life. And, now more than ever, The Woodlands stands out as the ultimate place to host a wedding. From a new unique wedding location to an upscale dress boutique, The Woodlands is turning heads for being a great place to celebrate your big milestone. Kelsey Miller, wedding coordinator for The Glade Cultural Center (and Associate Event Producer for spellevents.com), tells us people are looking for something new and different when it comes to hosting a wedding.
"A lot of places in this area are more barn style," said Miller. "If you want something more modern, even downtown (Houston), there just aren't a lot of options."
1. New Wedding Venue
Recently featured by HOUSTONIA Magazine, The Glade Cultural Center off of Woodlands Parkway is not just a place for enjoying fine arts. It's also a premier spot to say, "I do."
"There is not anything like this," said Miller. "It's the first of its kind - totally different and new. It's really a blank slate with the stained concrete floors and big open windows. You can bring any style and colors you want and the venue will accomodate it beautifully."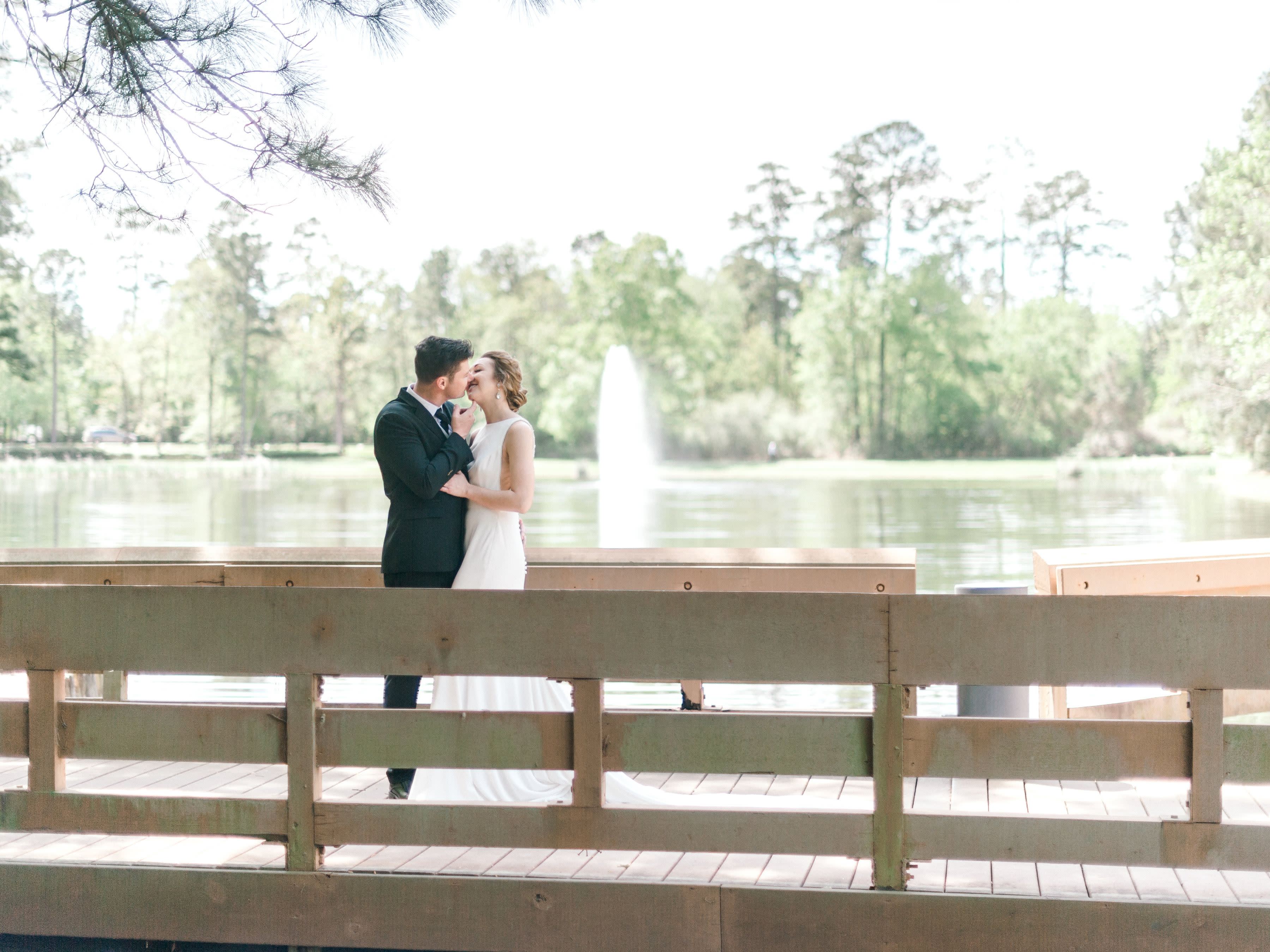 Weddings at Glade include a romantic lake view. Image Courtesy of Awake Photography
Miller says she has noticed couples are looking at what their friends are doing and they want something different. Glade offers a beautiful and unique option.
"What I see as the ideal wedding in Glade is modern and high end. There are a lot of options with the space to do cool out of the box things. Like circular, large-scale tables or divide the area into different sections or themes," explains Miller. "The options are endless."
Glade's unique space and natural light make it the perfect wedding venue. Image Courtesy of Awake Photography
2. The Woodlands and Proximity
Unlike trying to host an event in downtown Houston or in other areas around town, The Woodlands has everything you need centrally located in an easy to manage space. This is especially true for out of town guests who may not be familiar with the area.
"In The Woodlands, you have access to everything within minutes. It's easy to coordinate cool restaurants for rehearsal dinners and there we have minimal traffic, along with specialty shops for last minute necessities."
3. Close to Airport too!
The Woodlands is a quick 20 minute drive North of Houston on Interstate 45. Many hotels offer hotel shuttle service to make transportation simple and stress free. Of course, Uber is always an option as well.
4. Plenty of Hotel options
When it comes to hotels, The Woodlands has your wedding party covered. There are dozens of hotel options close to wedding venues, including The Woodlands Resort, The Westin at the Woodlands, The Woodlands Waterway Marriott hotel and more. Many of these are located along The Woodlands Waterway, making for beautiful views and providing options for wedding guests to relax, get pampered or play a round of golf before the big day.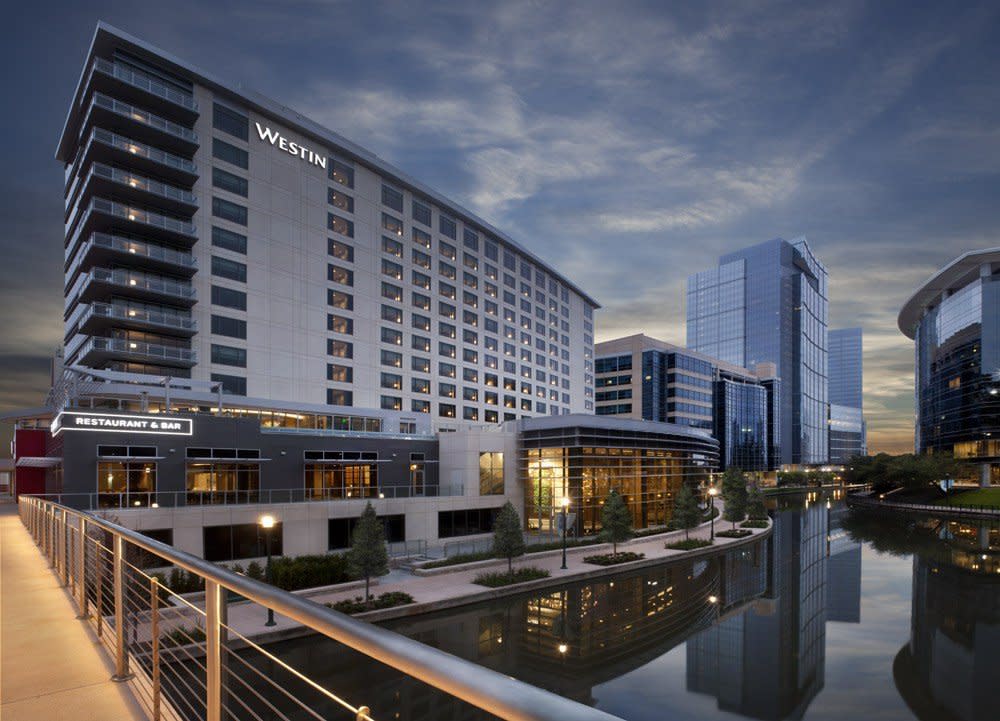 The Westin in The Woodlands is just minutes from Glade and has a gorgeous view of The Woodlands Waterway.
5. New Upscale Wedding Shopping
The Woodlands isn't only ideal for the weekend of your wedding. Planning is made easy for the bridal party at places like Stephen Grace Atelier on Market Street. The newly opened shop carries eight couture designers from all over the world, with many only available in two or three stores throughout the United States. You can also expect top-notch customer service, The Woodlands is known for.
The team at Stephen Grace Atelier assists brides choose the perfect dress for her special day. Image Courtesy of Us Plus Love Photography
"We offer complimentary champagne, wine, or water to all brides and their entourages," Madison Boyer, Assistant Manager of Stephen Grace Atelier. "Each appointment is in a separate seating area with a personal bridal consultant, who's pure focus is to find each bride the gown of their dreams."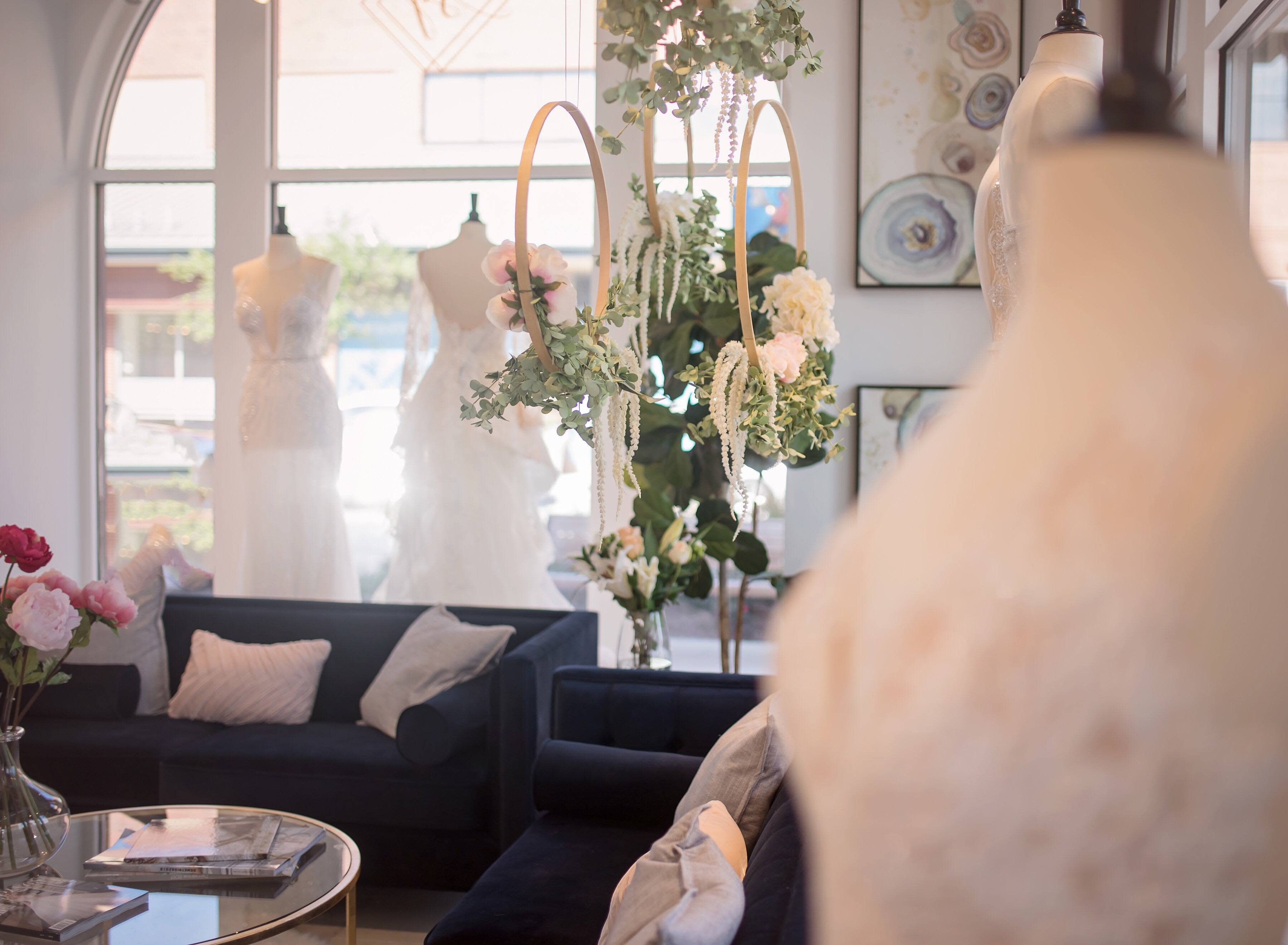 Separate sitting rooms provide the bride one-on-one help to find THE dress. Image Courtesy of Us Plus Love Photography
Glade Cultural Center is making wedding planning a little easier for you too. On September 6th they are hosting "A Night at the Museum," a wedding open house where you can meet with vendors, see floral displays, taste food and drinks and of course, enjoy cake sampling.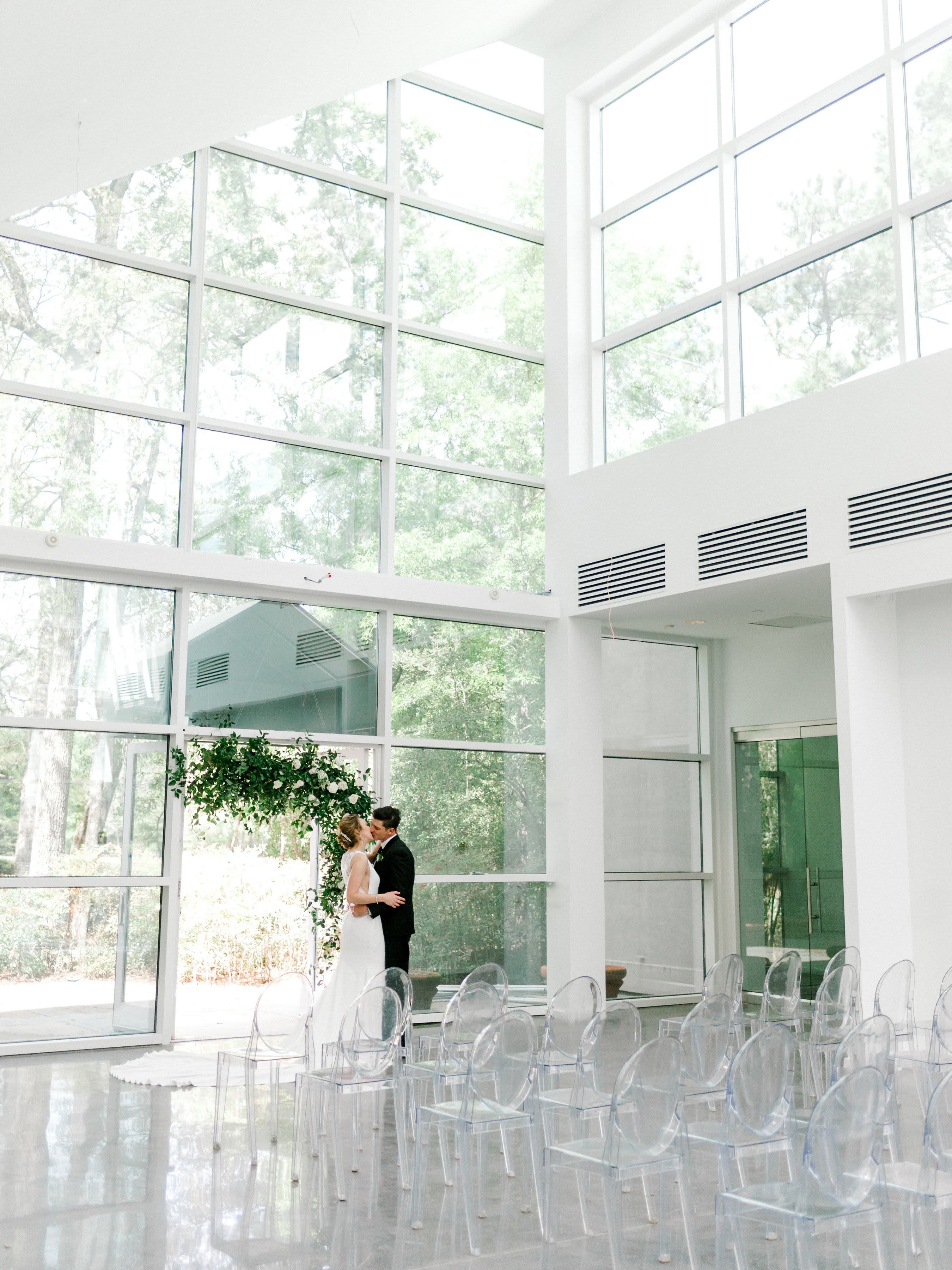 Whether hosting the wedding or reception, the experience will be unforgettable at Glade. Image courtesy of Awake Photography