Explore the exciting nightlife scene in The Woodlands. It's always great fun when a trip for dinner turns into a night on the town with live music or a local band! There are plenty of restaurants and bars in The Woodlands where you can enjoy live entertainment. Plan for dinner, drinks and dancing the night away at some of these hot spots in town.
Baker Street Pub is a great place to meet up with friends and there are lots of entertainment and nighttime events. It's probably best known for the epic karaoke battles! There is karaoke on Tuesdays and live music on Thursday, Friday and Saturday nights. Featured local bands include Swagger, Fidelity MAXX, Zach Tate, Lucid and Sol Flair. It's a good mix of top cover hits and original music.
Como Social Club Poolside Terrace + Bar is a new chic venue overlooking the stunning Woodlands Waterway. The setting is hip and stylish and the vibe is fun and high-energy, capturing the ambiance and allure of Lake Como, Italy. Here, days are spent in the warm glow of the sun by the pool, enjoying a game of shuffleboard, or relaxing in one of the cozy cabanas with sensational handcrafted cocktails and distinctive lite bites. And when the sun goes down, the party is just getting started. Guests can enjoy live music every Friday and Saturday night.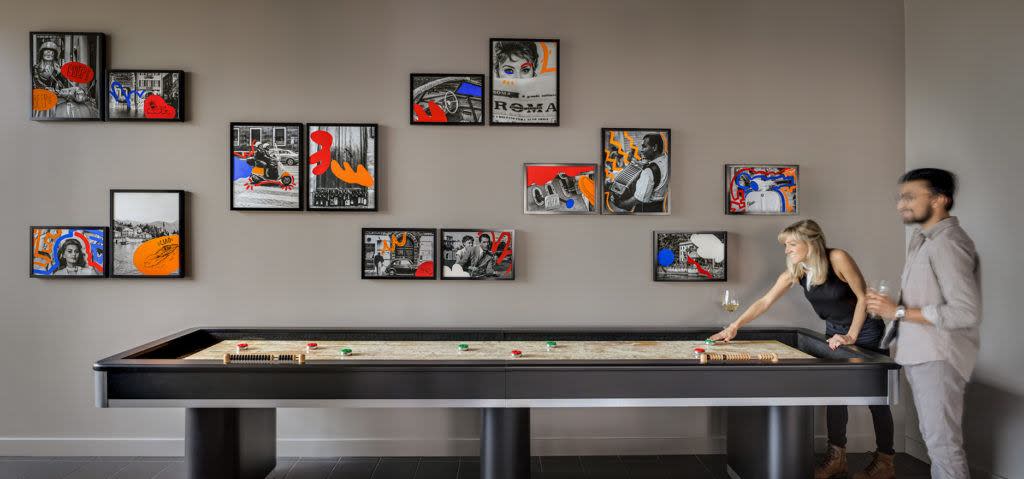 Local Pour is a Classic American Tavern infused with local beer, wine & spirits, local ingredients, and local personality. Local Pour hosts events Friday and Saturday nights. Enjoy area bands like The Fuse, Turning Point, The Spotlights, Voodoo Dolls, The Spicolis, and Rapture. There's often food and drink specials go to along with the entertainment.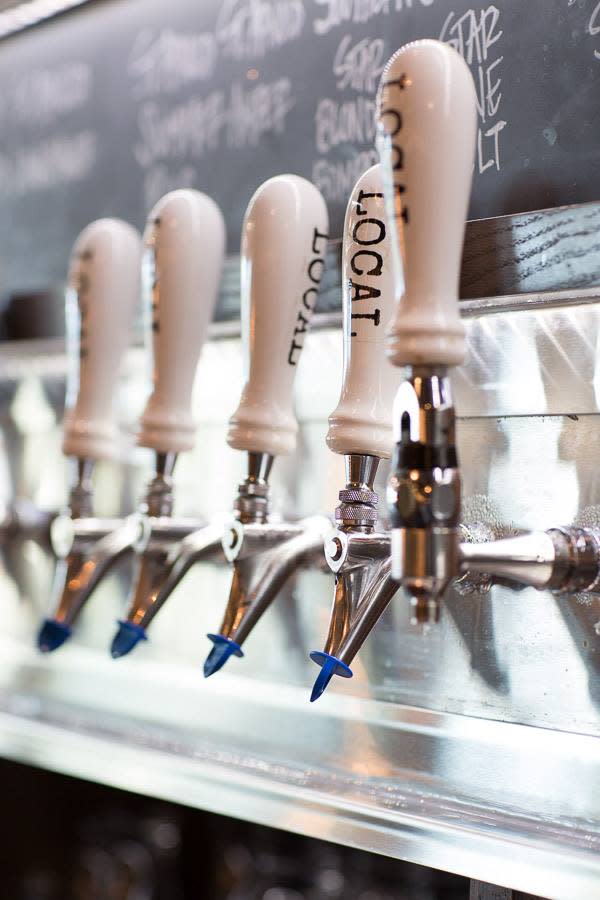 At Nona's, food is at the heart of their mission for The Woodlands. From Italian classics to unique Italian favorites all offerings are handcrafted from the finest, freshest ingredients available. They offer special nights with featured Italian Wine Dinners with the chef. Most Friday and Saturday nights you can enjoy the live piano music playing. This relaxed atmosphere is a great place for date night!
The Refuge Bar & Bistro is a go-to destination in the Waterway Square district. Unique menu items and creative decor make for a classic saloon experience. Menu items include Prosciutto Bruschetta, Smoke Pork Belly, Tenderloin Tips, and Cowboy Nachos. There is live entertainment every Friday and Saturday nights. The music schedule often includes bands like The Others, Unique Soul Band, Yelba, Louis Lamb and Jimmie Hunter.
Cellar 24 in the Sterling Ridge Shopping Center is a neighborhood restaurant with a wine club and bar. Besides wine, you can enjoy small bites like pizza, cheese plates, bruschetta, hummus, and chocolates. Cellar 24 has live music every Friday and Saturday nights starting at 6:30 p.m. They also have wine tastings several times a month with winemakers and winery owners. Check out Cellar 24's Facebook Page to see the exact bands playing along with information about select wine classes offered each month.
You might think you are in the hill country parts of Texas when you visit The Republic Grille. The large patio and outdoor setting is relaxing and has a chill vibe. The cuisine is Texas and Southern with items like Southern Style Shrimp and Grits, Bacon Glazed Quail. For night entertainment, The Republic Grille offers live music on Monday, Wednesday, Thursday and Sunday. Check here for upcoming entertainment. Republic Grille is a great place to relax on the patio and enjoy good food and friends!

OTHER LIVE MUSIC OPTIONS:
Fielding's Local Kitchen + Bar
Cielo Latin Bar & Lounge
The Goose's Acre
Truluck's