#SoWoodlands
THIS IS THE LIFE
Many things make The Woodlands an ideal location for business and leisure travel: The natural beauty, first-class hospitality and hotels, luxury shopping, and most of all, top-notch retail and hospitality businesses. With #SoWoodlands, we want to highlight these businesses, owners and staff who provide unique visitor experiences and make The Woodlands Township an amazing place to visit and hold meetings.
I hope that you enjoy the first issue of #SoWoodlands. We're happy you're here.
- Nick Wolda,
President of Visit The Woodlands
Have you read the latest print issue? Let us know "Where in The Woodlands" the above image is located. Correct answers will be entered in a giveaway.
Click Here
Have a unique story to tell about your business? We are accepting submissions. Help us share why you chose to do business in The Woodlands.
Click Here
Questions & Comments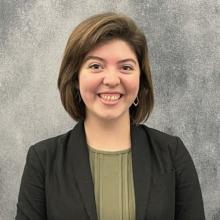 MARY MURPHY, CTA

Public Relations Coordinator
Mary works within the Marketing Department which serves as the official voice for Visit The Woodlands in messaging to meeting planners, leisure travelers, media, and hospitality industry partners. As Public Relations Coordinator for Visit The Woodlands, Mary is responsible for developing strategic partnerships, gaining earned media coverage, and fostering media relations.