Be Featured
IN #SOWOODLANDS MAGAZINE
Do you own or operate a business based in The Woodlands, Texas? We'd love to consider it for future issues of #SoWoodlands. Share your story with us, and we'll be in touch.
Learn about ways to work with Visit The Woodlands, all provided complimentary.
Read More
Questions & Comments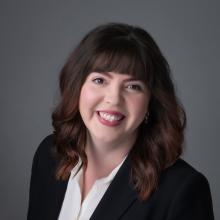 MARY MURPHY, CTA

Public Relations Coordinator
Mary works within the Marketing Department which serves as the official voice for Visit The Woodlands in messaging to meeting planners, leisure travelers, media, and hospitality industry partners. As Public Relations Coordinator for Visit The Woodlands, Mary is responsible for developing strategic partnerships, gaining earned media coverage, and fostering media relations.