Marketing Assistance
LET US AMPLIFY YOUR MESSAGE
If your business is promoting special offers and events, you can maximize your marketing reach by adding it to our Partner Extranet. Visit The Woodlands often shares upcoming events, discounts, tastings, special hotel rates, and similar offerings on our social outlets, in our email marketing efforts, or by featuring them on our Special Offers Page.
If you have an event or offering that you would like to request that we feature on social media or through email marketing, please contact our Communications Coordinator, Amber George. In order to keep our Content Calendar planned ahead of time, please provide one-month advance notice of your request.
Questions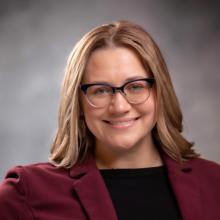 AMBER GEORGE, TDM, CTA

Communications Coordinator
Amber works within the Marketing Department and is responsible for digital communications and content creation for Visit The Woodlands. This includes developing and managing content for the Visit The Woodlands website and social media platforms along with coordinating video production and email marketing efforts.