Four-year-old Alexis Rodriguez and her family have been selected to light up Market Street and its 70-foot Christmas tree as part of the "Market Street in Lights" holiday spectacular to be held in Market Street's Central Park on Thursday, November 17 at 6:00 p.m.
Alexis will be joined at the event by her mom, Eileen; her dad, Abel; and little brother Alan, along with many members of her extended family to flip the switch to officially kick off the holiday season and start Market Street's three-minute light show, a dazzling display of flashing, multi-colored lights synchronized to holiday songs.
Alexis was diagnosed at age three with a genetic, progressive, neurodegenerative disease called 4H Leukodystrophy. As a result, over time, she will lose all motor skills and the disease could likely take her life early, as there is currently no treatment. She receives supportive care at Texas Children's Hospital – The Woodlands and attends hippotherapy in an effort to maintain her current motor skills and coordination. 
Alexis' parents, Abel and Eileen, are thankful Alexis has been chosen to light the Christmas tree this year and hope it will help to bring awareness to Alexis' condition, which is so rare, only 300-600 individuals have been diagnosed worldwide. A Physician Assistant, Eileen now devotes her time to raising awareness and funding to find a cure for this rare disease, which was discovered only a little over a decade ago. 
"We are so appreciative for the opportunity to light the Christmas tree this year at Market Street, and hope people will follow along on our journey and learn more about 4H Leukodystrophy via our family's website at www.ourjourneywith4h.org," shared Eileen Rodriguez.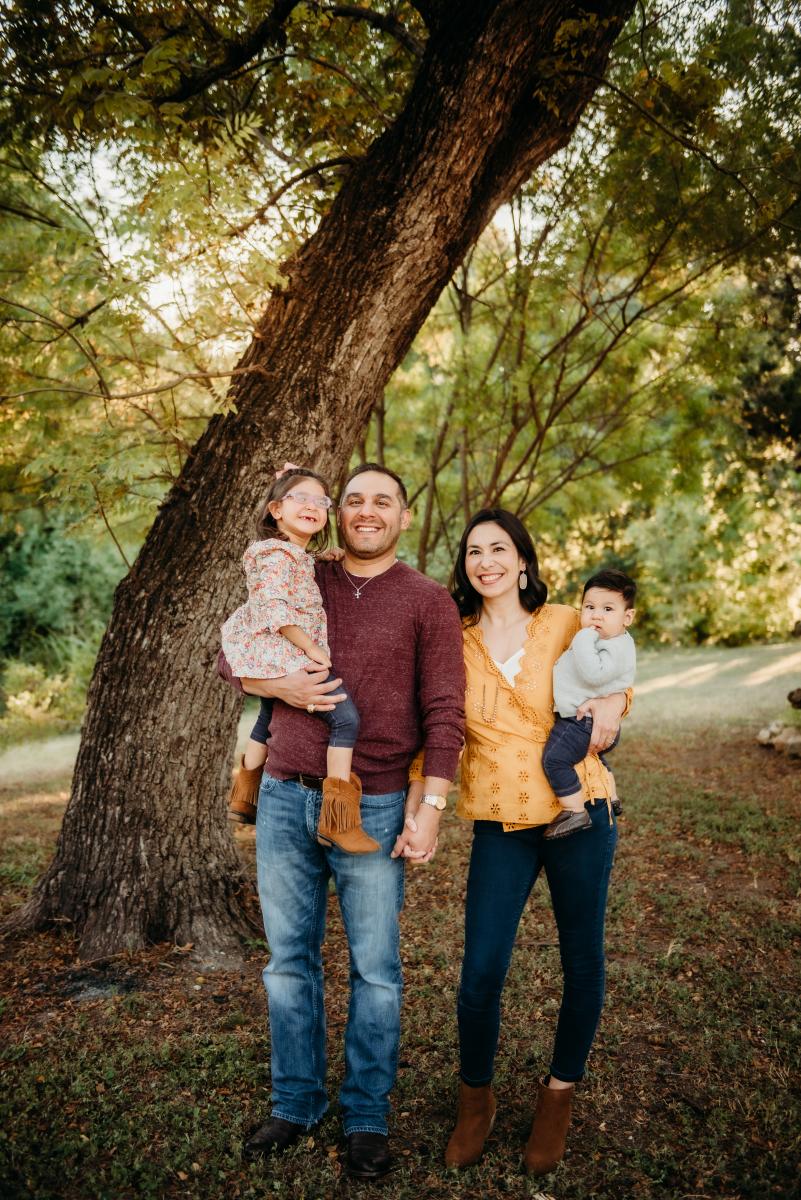 Alexis Rodriguez with her mom, Eileen; her dad, Abel; and little brother, Alan.
This year's celebration will include a special performance by Spring resident Tiona Campbell, who created an original song called "Texas Country Christmas" inspired by Market Street's majestic tree.  
Sponsored Texas Children's Hospital – The Woodlands, "Market Street in Lights" will attract hundreds to witness the first "performance" of Market Street's Christmas tree and the more than 25,000 multi-colored lights adorning the destination's Central Park. "Market Street in Lights" presentation will continue nightly throughout the holiday season every hour on the half hour, from 5:30 p.m. – 9:30 p.m.