Media Room
WE'RE HERE TO HELP YOU TELL OUR STORY.
Visit The Woodlands media room was designed with the journalist in mind. Here you have convenient, one-stop access to our latest news releases, awards and accolades and other useful information. 
Our goal is to make your job easier and help meet your tight deadlines with accurate information. If you can't find exactly what you are looking for, please contact us and we will be happy to help you.

This is a Place That Stays With You.
WE HEAR THAT A LOT
Families are always looking for something fun to do together and if it's free - that's even better! How about relaxing on the lawn or sitting on a patio along the beautiful Lake Woodlands...
Read More
It's a question families face all of the time: " What are we going to do this weekend? " We know it's not always easy to find something the whole family will enjoy - but we have the...
Read More
Media Contact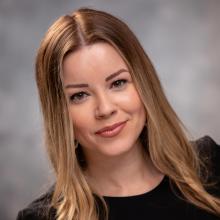 ASHLEY WHITE, TDM

Marketing Director
Ashley leads the Marketing Department which serves as the official voice for Visit The Woodlands in messaging to meeting planners, leisure travelers, media and hospitality industry partners. In this position, Ashley oversees all aspects of marketing for Visit The Woodlands including advertising, brand management, integrated marketing campaigns, media relations, online initiatives and strategic partnerships.