The Cynthia Woods Mitchell Pavilion's Main Stage lit up for the first live concert in over 600 days on Sunday, June 27th featuring an evening with Chicago. The night included the band's greatest hits and was the third stop on their national tour. The band mentioned several times from stage how wonderful it was to be back in front of their fans for the first time since COVID-19 halted the live concert industry.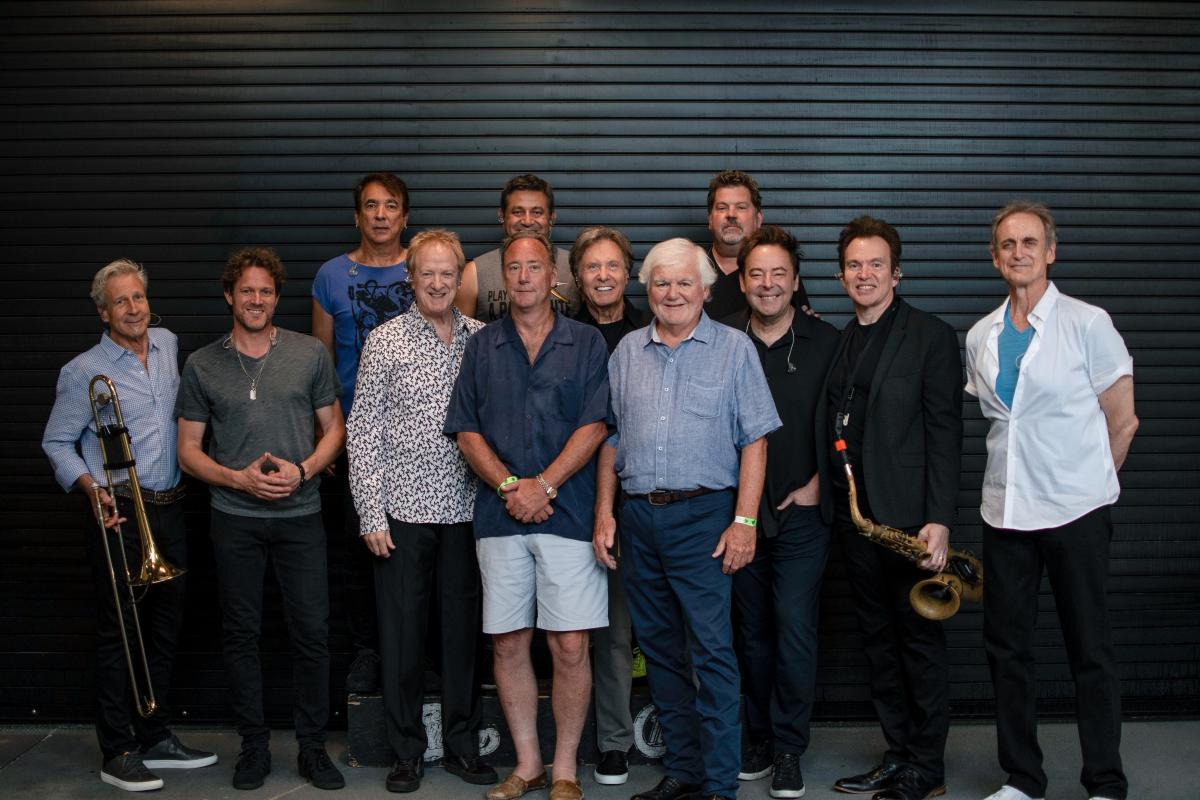 Jerry MacDonald, CWMP President & CEO; Bob Roux, President of US Concerts for Live Nation; and all Chicago band members.
"This was a momentous occasion that we were thrilled to celebrate with our loyal fans," says Jerry MacDonald, President and CEO of The Pavilion. "Chicago kicked off what will be an exciting concert series for the venue and we can't wait to welcome back the community all summer long."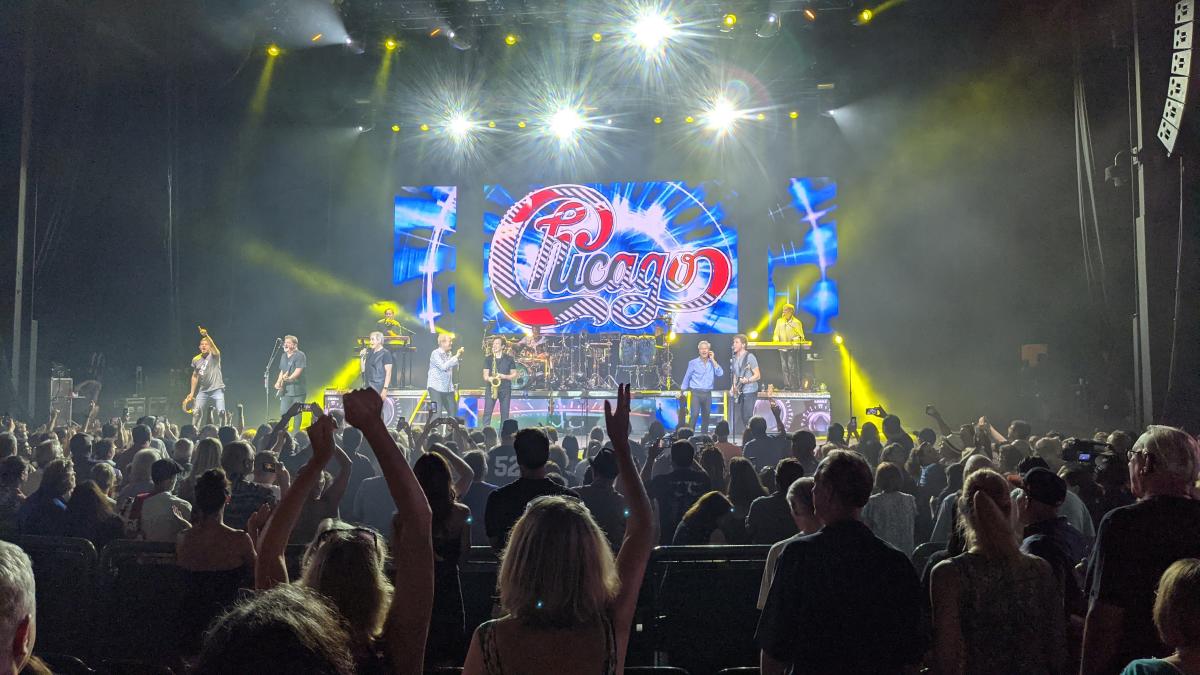 Chicago lights up The Pavilion's Main Stage, June 27, 2021.
Other upcoming events include: A free Independence Eve concert: Stars at Night with The Woodlands Symphony, Clay Walker, Banda MS, Kings of Leon, Brooks and Dunn, The Doobie Brothers, Lindsey Stirling, Kem with Babyface, Buzzfest, Jason Aldean, Korn, Maroon 5, Parker McCollum, Dead and Company, Jonas Brothers and Chris Stapleton – to name a few.
If you would like more information about The Pavilion, please visit our website at www.woodlandscenter.org. Look for The Pavilion on Facebook, Twitter, YouTube, and Instagram.