The Woodlands is known for being a beautiful place to visit and live. From eye-catching wall art to unique sculptures, there really does seem to be cool landmarks all over town! Of course, you can't miss the chance to take the perfect photo. Consider these selfie spots the next time you are out and about in The Woodlands!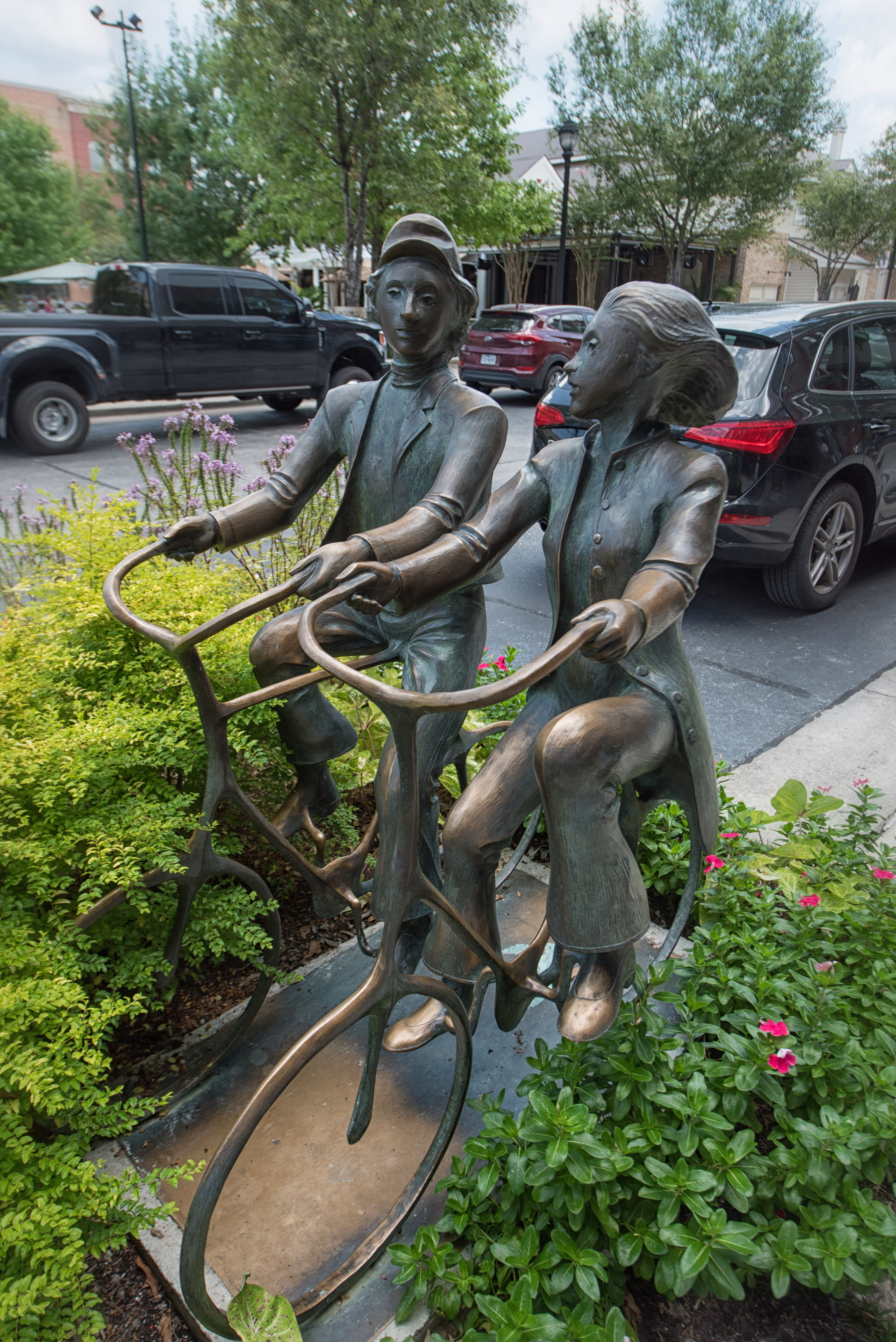 1. PRETEND YOU ARE ON A BIKE RIDE. Visit the Two Plus Two Equals One sculpture at Market Street. This bronze sculpture located in Market Street's Central Park was installed in 2004 and features a pair of bicyclists by Harry Marinsky. This is a fun one for taking pictures because it's life-sized and you can almost see yourself riding along with these two bikers. Nothing says "The Woodlands" more than people enjoying the great outdoors.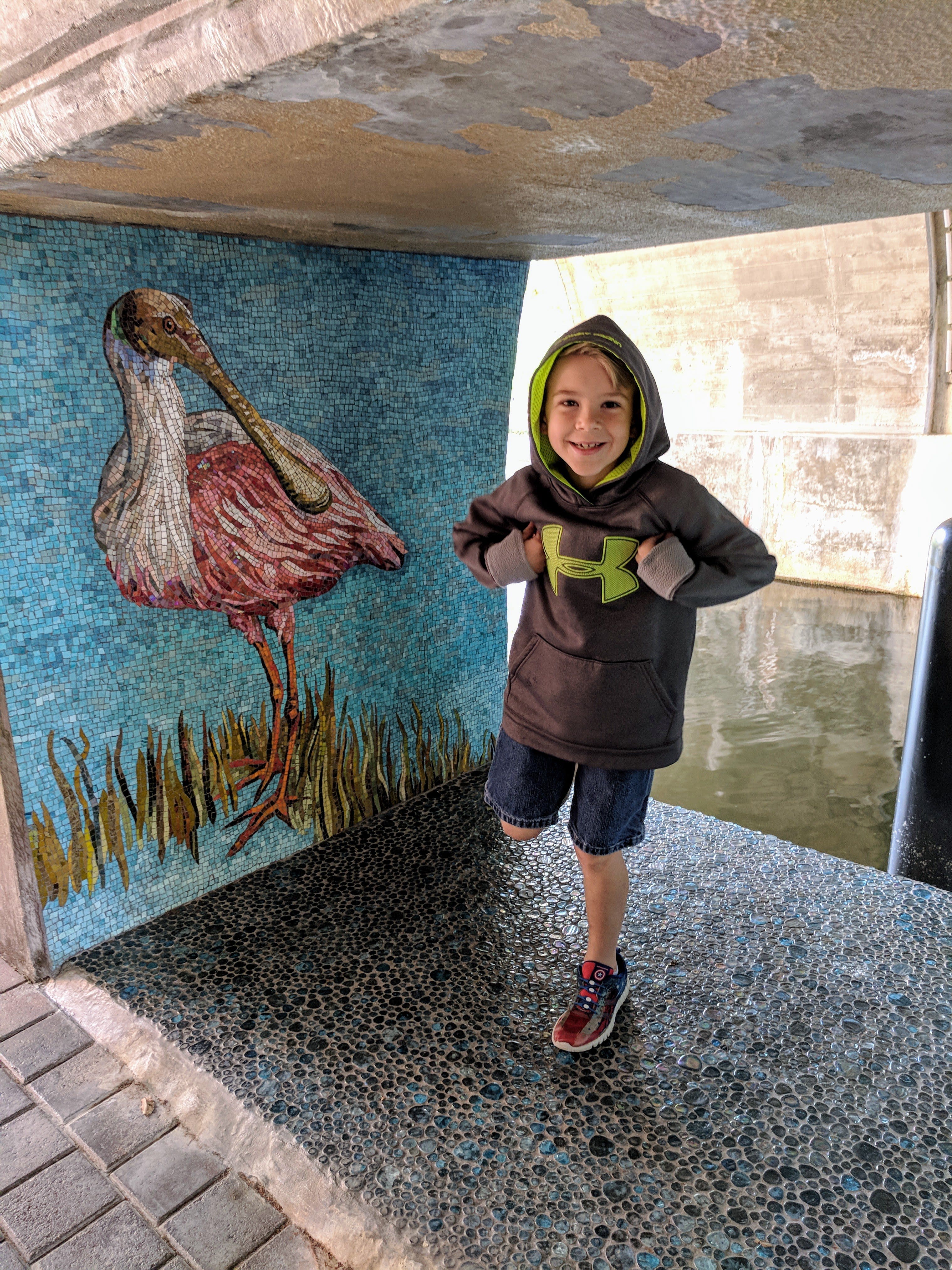 2. SURROUND YOURSELF WITH WATER (well sorta). Tucked along The Woodlands Waterway is a beautiful wall mosaic installation by local artist, Dixie Friend Gay. The nine-panel display is called "At Water's Edge" and features color nature mosaic collages in various panels along the bridge. You can find this mosaic near Waterway Square, close to Goose's Acre Pub (21 Waterway Ave #140).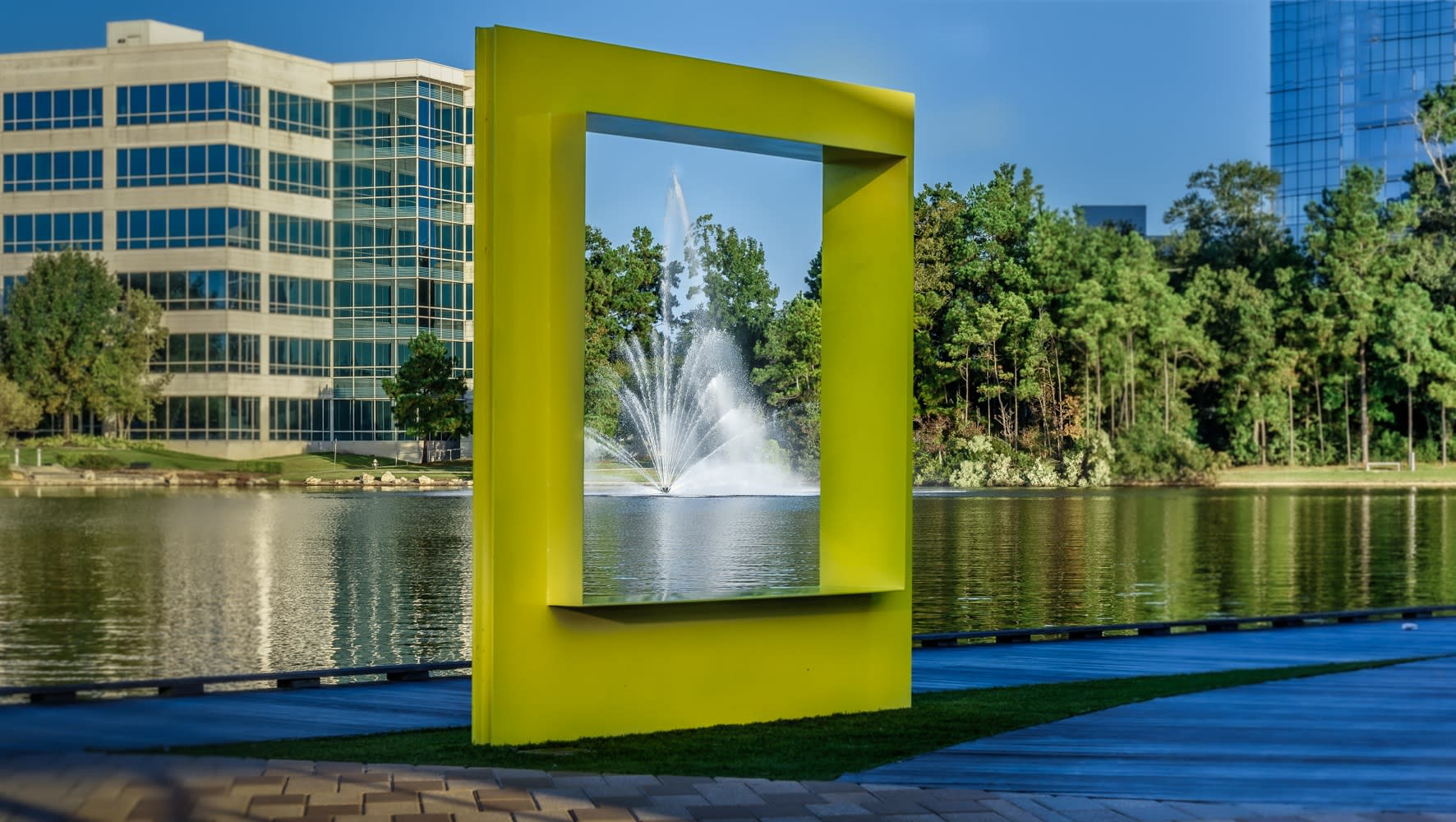 3. OPTICAL ILLUSION SELFIE. Stop by the Wind-O Art bench at Hughes Landing. Did you know there are 20+ art benches located in various areas around The Woodlands? Read more about the Art Bench Project here. It's hard to choose the best ones for taking a selfie because they are all great. The "Wind-O" art bench at Hughes Landing is like a perfect frame with the beautiful backdrop of the water area along Hughes Landing. To get a good selfie, try standing a short distance away to get the perfect image of standing inside the square and on the water. (Photo Credit: Joan Tilton)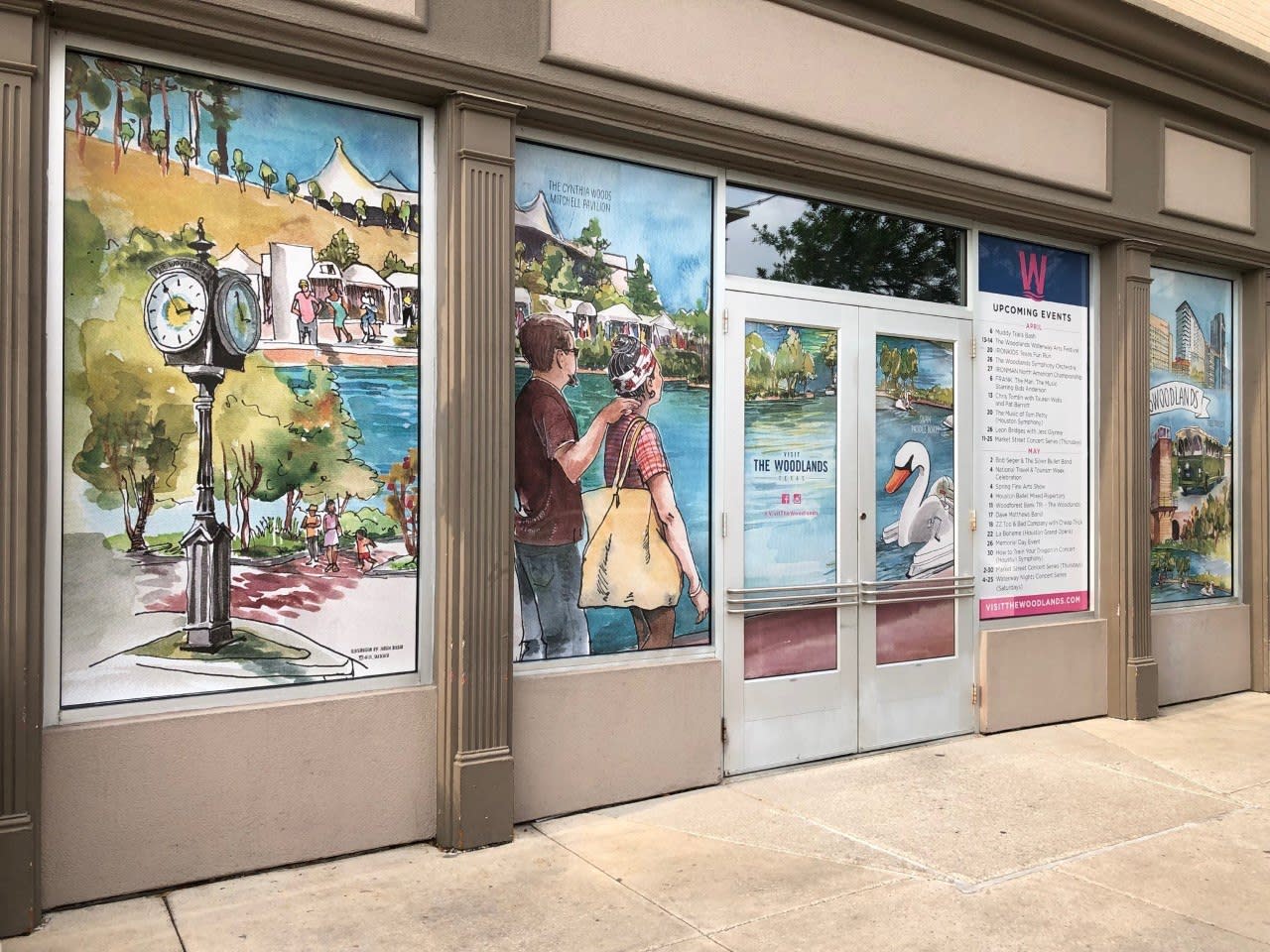 4. SHOW YOUR PRIDE FOR THE WOODLANDS with #SoWoodlands Art. Visit The Woodlands commissioned a local artist to create beautiful artwork that is used in marketing efforts and featured as window clings at Market Street. The watercolor design features popular spots around The Woodlands. This #sowoodlands piece is life-sized and can be found at Market Street (9595 Six Pines Dr. Suite 1000) near Salata.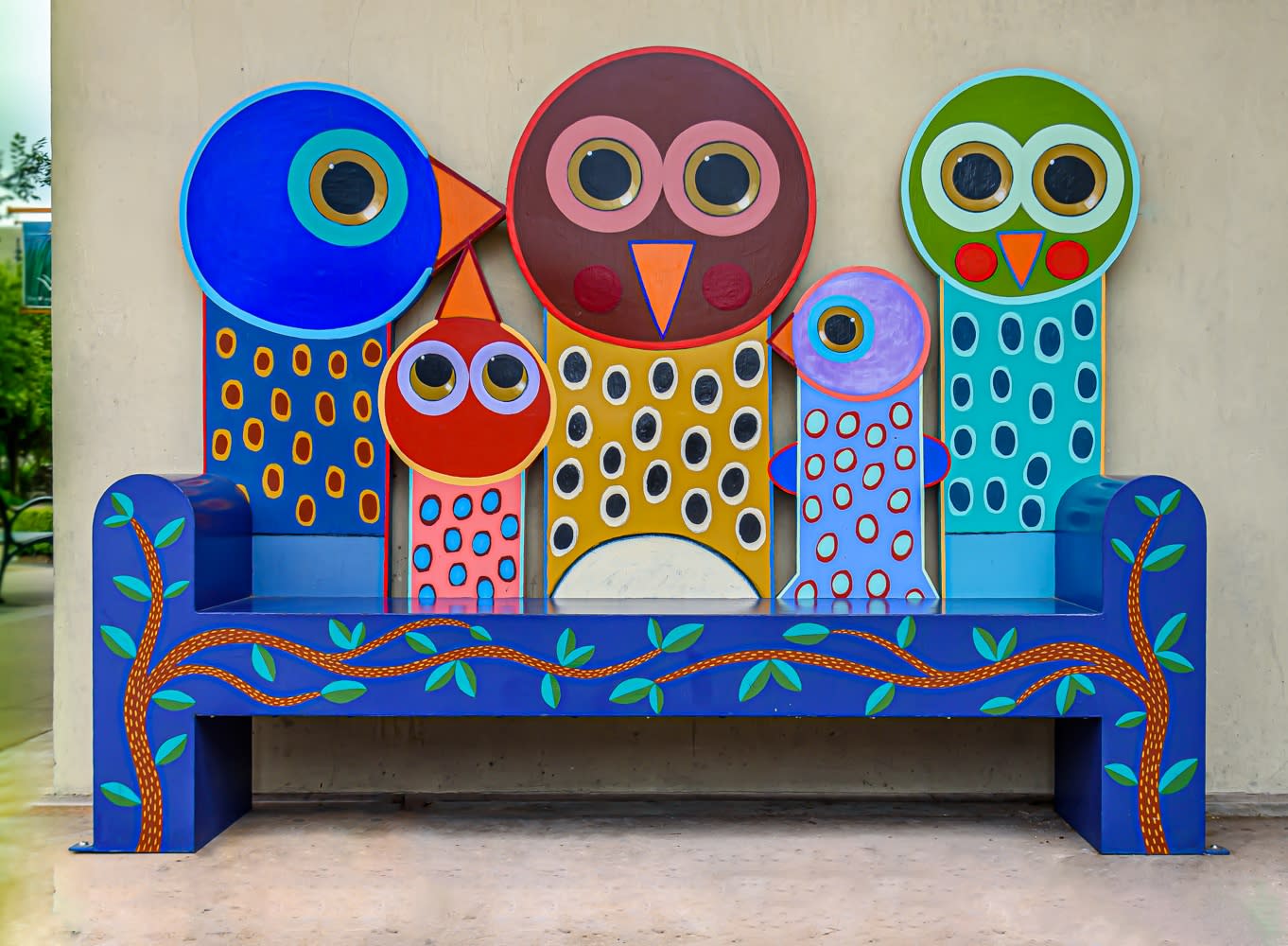 5. GET THE FAMILY INVOLVED. Take a selfie at the Family Art Bench at The Woodlands Mall (1201 Lake Woodlands Dr). Sure, the carousel near the food court is one of the best selfie spots around, but we have another fun idea! The colorful "Family" art bench is large enough to fit everyone! It's a good size so even when you are sitting down you can see all of the colorful images. (Photo Credit: Joan Tilton)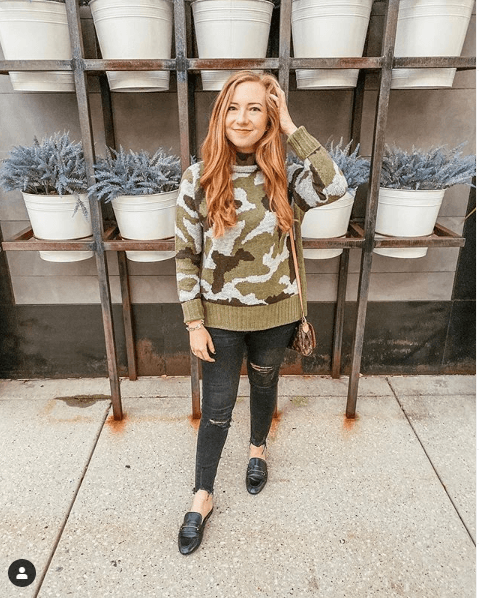 6. SURROUND YOURSELF WITH FLOWERS. Nothing says selfie like a giant wall mural. There is a beautiful flower mural just outside True Food Kitchen. Standing in front of a colorful mural is a great way to capture a moment.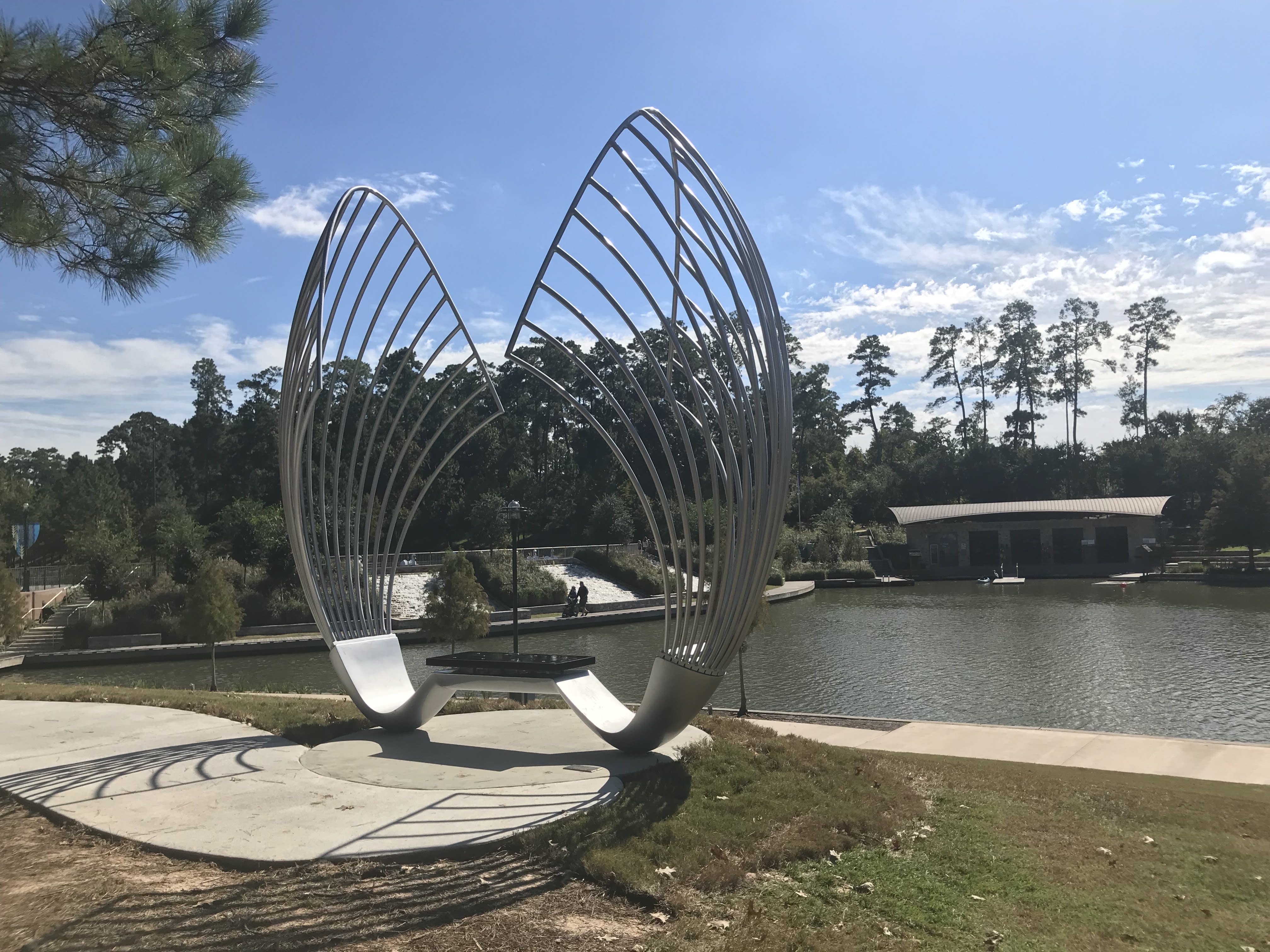 7. PUT YOUR WINGS ON. Titled "Proud Souls", this winged art bench is located near The Cynthia Woods Mitchell Pavilion and the Riva Row Boat House and has been a favorite for surprise engagements and selfies. With a row of waterfalls nearby, it's also a great spot for quiet contemplation and reflection!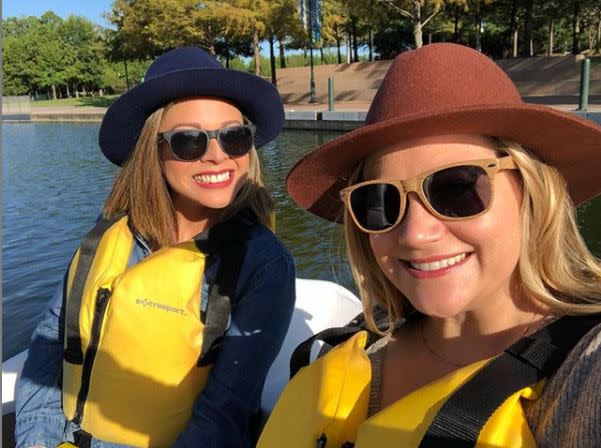 8. KAYAK ALONG THE WATERWAY. You can't go wrong with a selfie while on the water in The Woodlands. Stop by Riva Row boathouse (2101 Riva Row) and rent a kayak for a nice row along the water. You can rent a one-person kayak or a two-person kayak. If you are feeling brave, consider a paddleboard. For extra fun, rent a swan boat and explore the upper Waterway!
There are many more places around The Woodlands where you can capture the perfect picture! Explore our picks for family photo locations. Let us know other places around town that you think are #SoWoodlands.