He's a favorite furry friend for kids of all ages. The Big Red Dog named Clifford™ is taking The Woodlands by storm with a new exhibit at The Woodlands Children's Museum. The colorful exhibit is an interactive learning experience packed with activities for families to enjoy.
"Clifford exemplifies the ideals we teach here at the museum - kindness, respect, being a good friend and helping others," said Angela Colton, Executive Director The Woodlands Children's Museum. "We understanding the importance of play during early childhood, and Clifford is playful!"
The Adventures with Clifford The Big Red Dog exhibit offers numerous interactive adventures that reinforce Clifford's Big Ideas - or life lessons designed to help children navigate their world. So, what can you expect during your visit? Get ready to have a great time!
1) All aboard the ferry! Children and adults can join the ferry captain in the pilot house and try their hand at steering the ferry. You will hear sounds of seagulls and ocean waves as you navigate the way to Birdwell Island, where Clifford and his owner Emily Elizabeth live.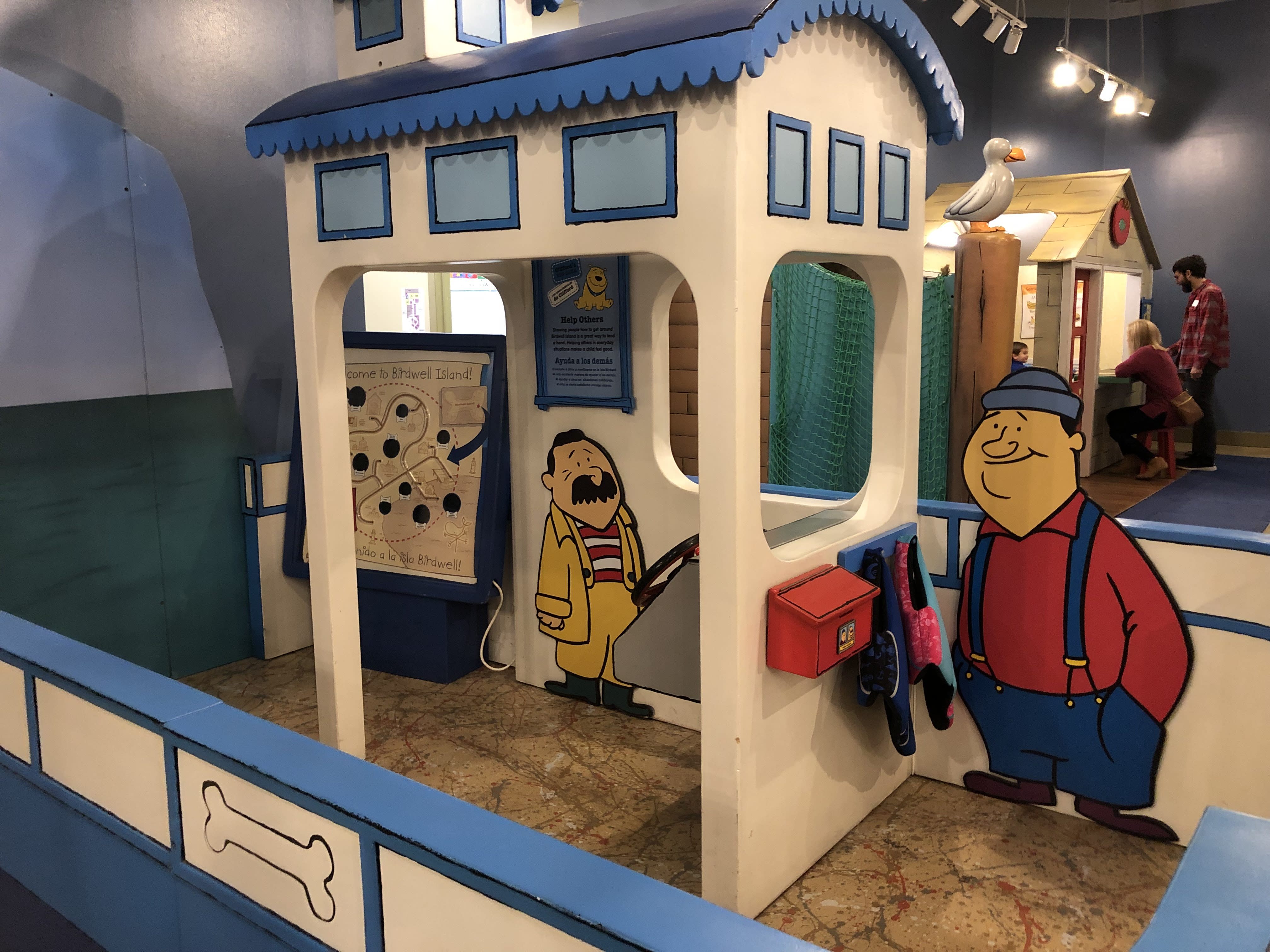 2) Slide down Clifford! If you have watched the Clifford TV show on PBSKIDS® or read any of the books, you know his owner Emily Elizabeth slides down Clifford's big red tail. Kids in The Woodlands can join in on the fun! Children can take a seat next to Emily Elizabeth on the giant paws of her big red best friend and slide down Clifford's tail.
3) Meal prep for Clifford. Little visitors to the Clifford Exhibit can help fill Clifford's big bowl with bones they hunted down themselves. Children can "Be Responsible" by helping fill Clifford's giant dog bowl using a bone-shaped conveyor belt to keep the crimson canine healthy and growing.
4) Go hunting at T-Bone's Beach! If there is one thing kids like it is a good scavenger hunt! Children can follow Clifford's Big Ideas at the bone-shaped beach where they can "Play Fair" by taking turns hunting for seashells.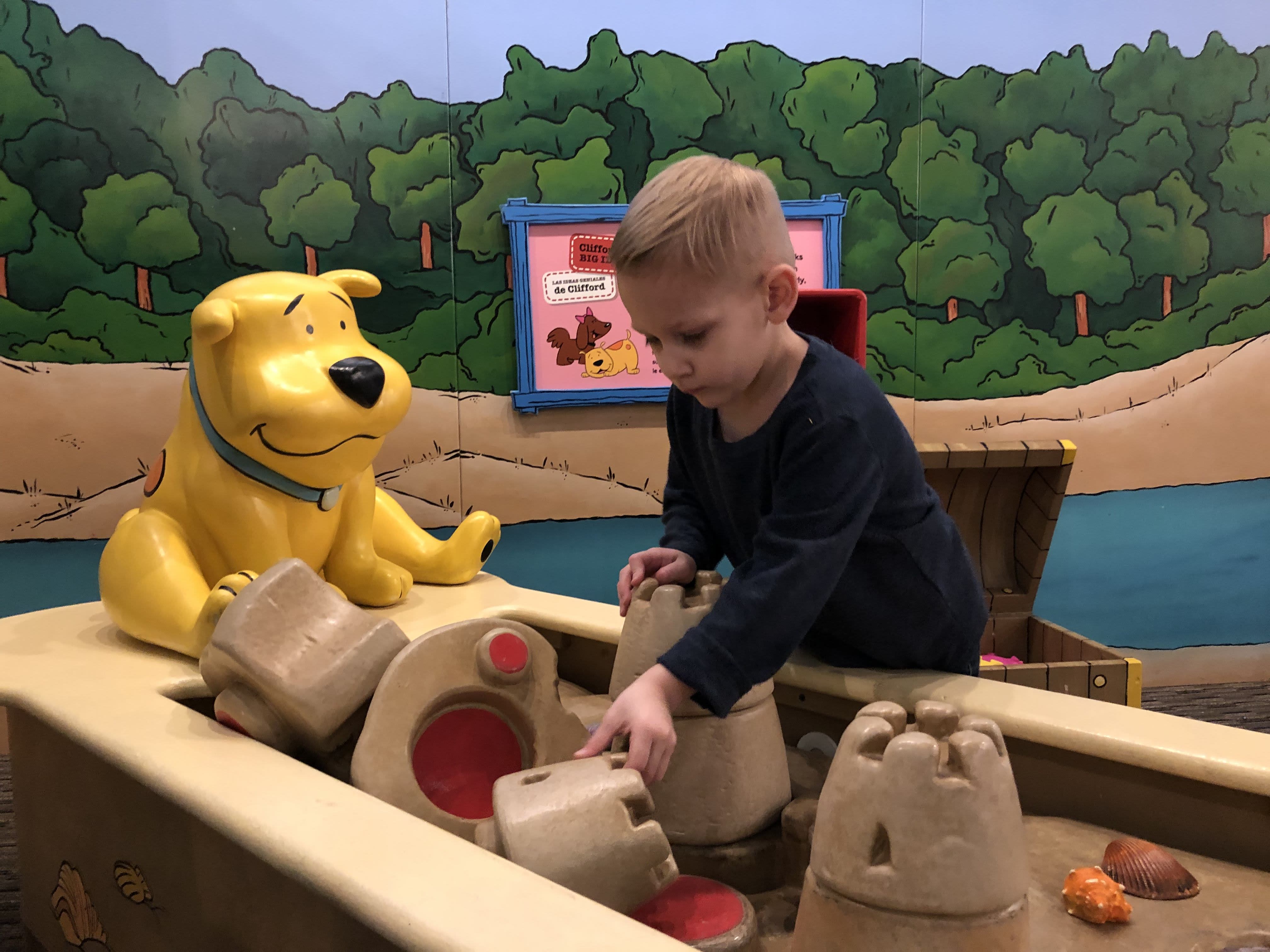 5) DIY craft station. Inside Clifford's Doghouse fans can create pictures, invitations, letters and more using paper, crayons and other supplies. They can display their masterpieces in the doghouse, mail them to a Birdwell Island resident or take them home.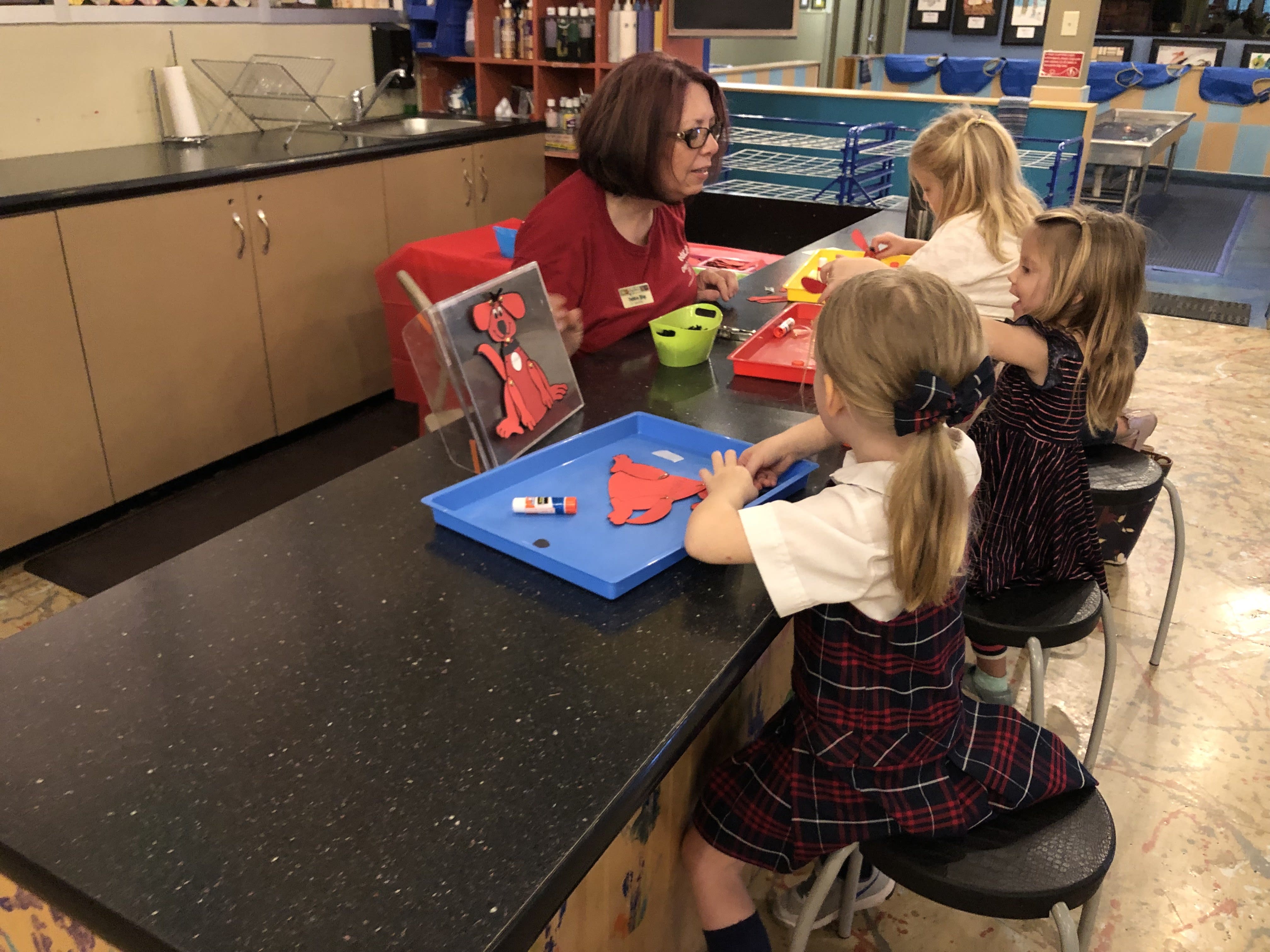 6) Get to work inside the Birdwell Island Post Office. Children can join "Mr. Carson" at the Birdwell Island Post Office and help sort and mail letters. Then they can deliver mail and pictures to the Island residents' mailboxes.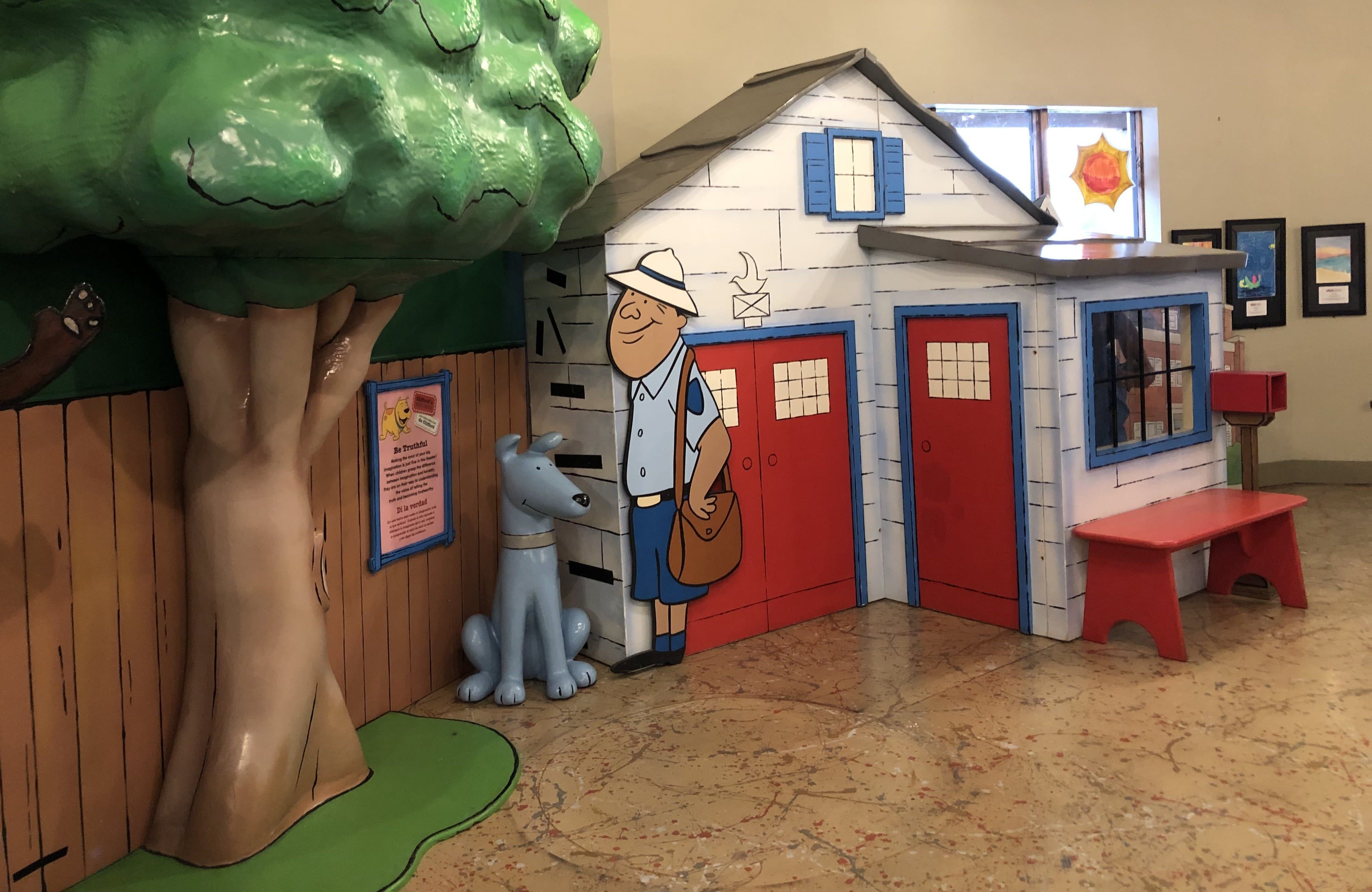 7) Cleo's Backyard fun. The youngest visitors will dig Cleo's Backyard, designed for tot safety with a soft floor and "stone" wall enclosure. Cleo encourages toddlers to crawl through a tunnel or play a shape-sorting activity at Cleo's doghouse. Children can enjoy activities with mirrors, spinners, tumblers and matching games.
8) Special events during the exhibit. Museum organizers plan on hosting several events during the museum exhibit. There will be a "Big Red Valentine's Party" where everyone will be encouraged to wear red! Enjoy making special valentine cards and other "love" surprises. There will also be several "Meet and Greet" opportunities scheduled from February through May to provide children with opportunities to have their picture taken with Clifford and enjoy special story readings. (Check the website for upcoming dates.)
Fun Fact: Did you ever wonder why is Clifford so big? Museum organizers say the story behind his big stature and his overall story is exactly why he was chosen to come to The Woodlands for a visit.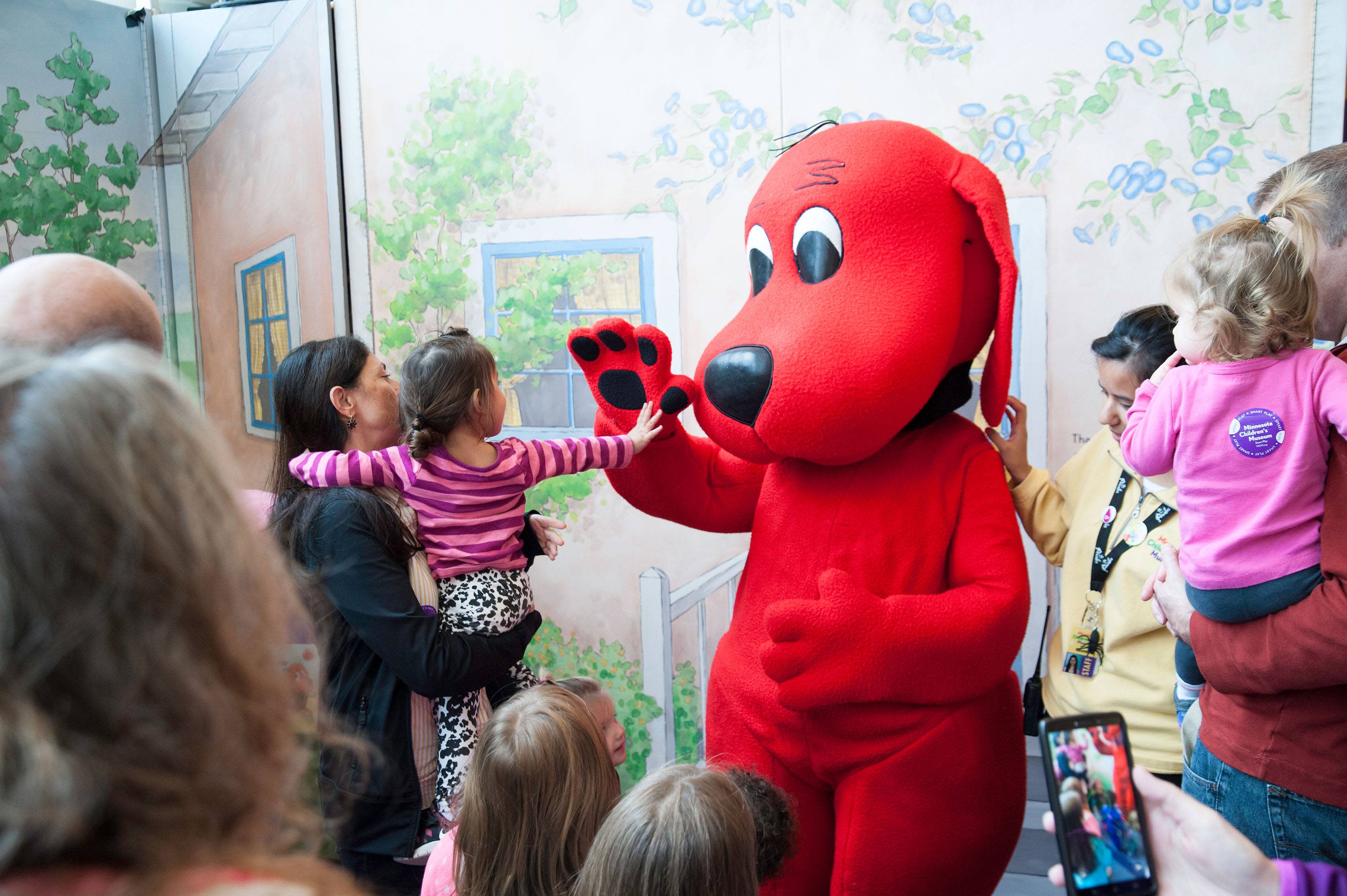 "Clifford was the runt of the litter chosen at the pound by Emily Elizabeth Howard," explains Colton. "Emily Elizabeth vowed to give Clifford so much love that he would grow big.  All that Clifford represents is a perfect fit for our mission and we wanted to share it with the community and the timing was right to bring him here."  
Adventures with Clifford The Big Red Dog® is going on now through Sunday, May 12, 2019, at The Woodlands Children's Museum, 4775 W. Panther Creek Drive, The Woodlands, Texas 77381.
Admission: $7 per person (adults and children over 1)
Hours: Tuesday - Saturday,10 a.m. to 5 p.m. Sunday, Noon to 5 p.m.