Experience the power of Vincent van Gogh in a new, exciting and innovative way! You can immerse yourself in the artistic and unique world of Vincent van Gogh at the Van Gogh Museum Pop-up and gift shop at The Woodlands Mall. It's a creative way the Van Gogh Museum in Amsterdam is spreading a passion for art all around the world.
"It is the museum's mission to make the life and work of Vincent van Gogh and his contemporaries accessible to as many people as possible," said Riet Frissel, Van Gogh Museum, Amsterdam Project Manager. "By developing the pop-up, the museum has found easy access for people to encounter with Van Gogh's art, who normally would not go to a museum, or would not have the opportunity to come to the Netherlands."
The traveling pop-up features curator-approved replicas of nine Van Gogh masterpieces. The premium quality, three-dimensional replica's of Van Gogh's masterpieces are vivid in detail. Visitors also get the chance to examine up-close famous works of art that once graced the walls of the Van Gogh family home. You can also see new replicas of Van Gogh's sketchbooks.
"The pop-up is a mini-immersion in the world of Vincent van Gogh to learn something about Vincent van Gogh and be inspired by his art and life story," explains Frissel. "It offers visitors a life-like experience of the works by Vincent van Gogh and the unique chance to acquire a fine art, three-dimensional replica of paintings that represent milestones in Van Gogh's career as an artist."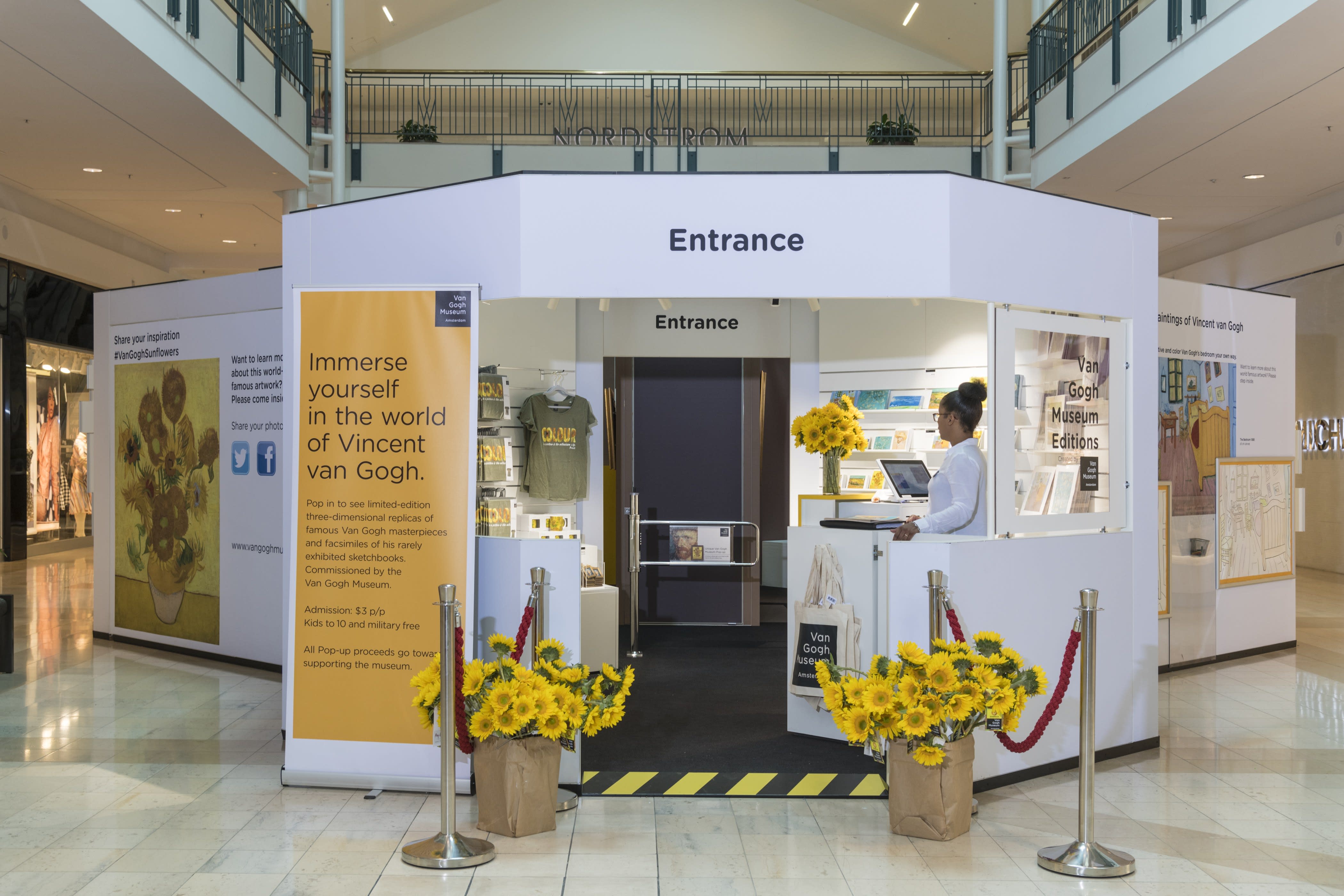 During your trip to The Woodlands pop-up, you can discover interesting details about Van Gogh's life including the special relationship between Vincent and his younger brother Theo. You probably have heard Van Gogh cut off his own ear, but learn more about how his mental illness also impacted the way he created art.
The Van Gogh Museum Pop-up is part of the larger exhibit going on right now at the Museum of Fine Arts in Houston. Tickets to the pop-up are $3 and all children under 10 and military personnel get in free. If you are feeling inspired and would like to see more, visitors will be able to buy discounted tickets for the Van Gogh exhibit at the MFA Houston ($20 instead of $25). Purchasing a discounted ticket waves entry fee to the pop-up.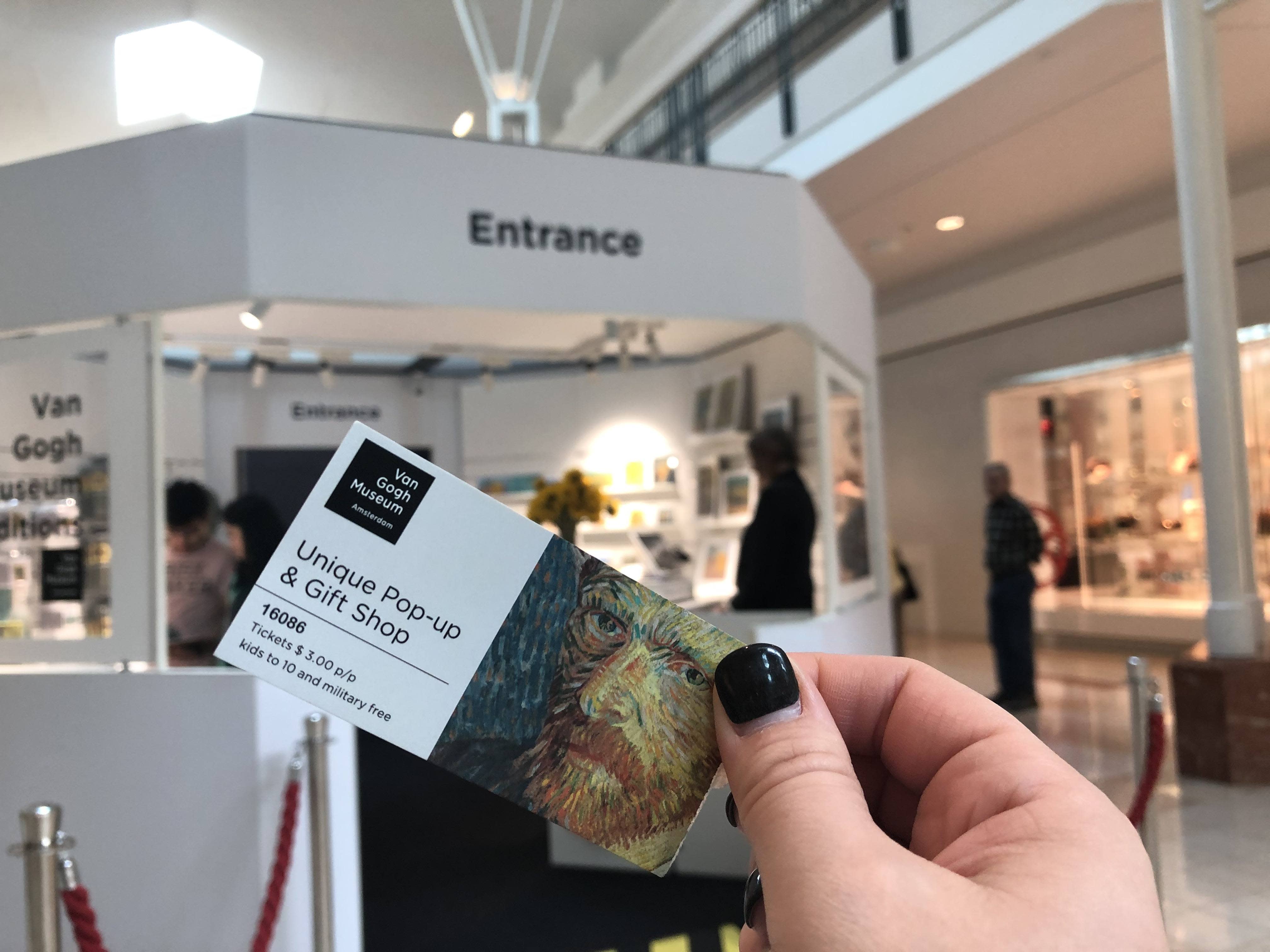 "All proceeds from entrance fees, sales of Van Gogh Museum Editions and merchandise go directly toward supporting the museum's mission, including educational programs and future global initiatives. Your contribution truly makes a difference," said Frissel.
The Van Gogh Museum Editions Pop-up Tour will be at The Woodlands Mall at the Nordstrom Court area from now until May 11, 2019. The traveling museum will then go to cities like Boston, Denver, and Los Angeles.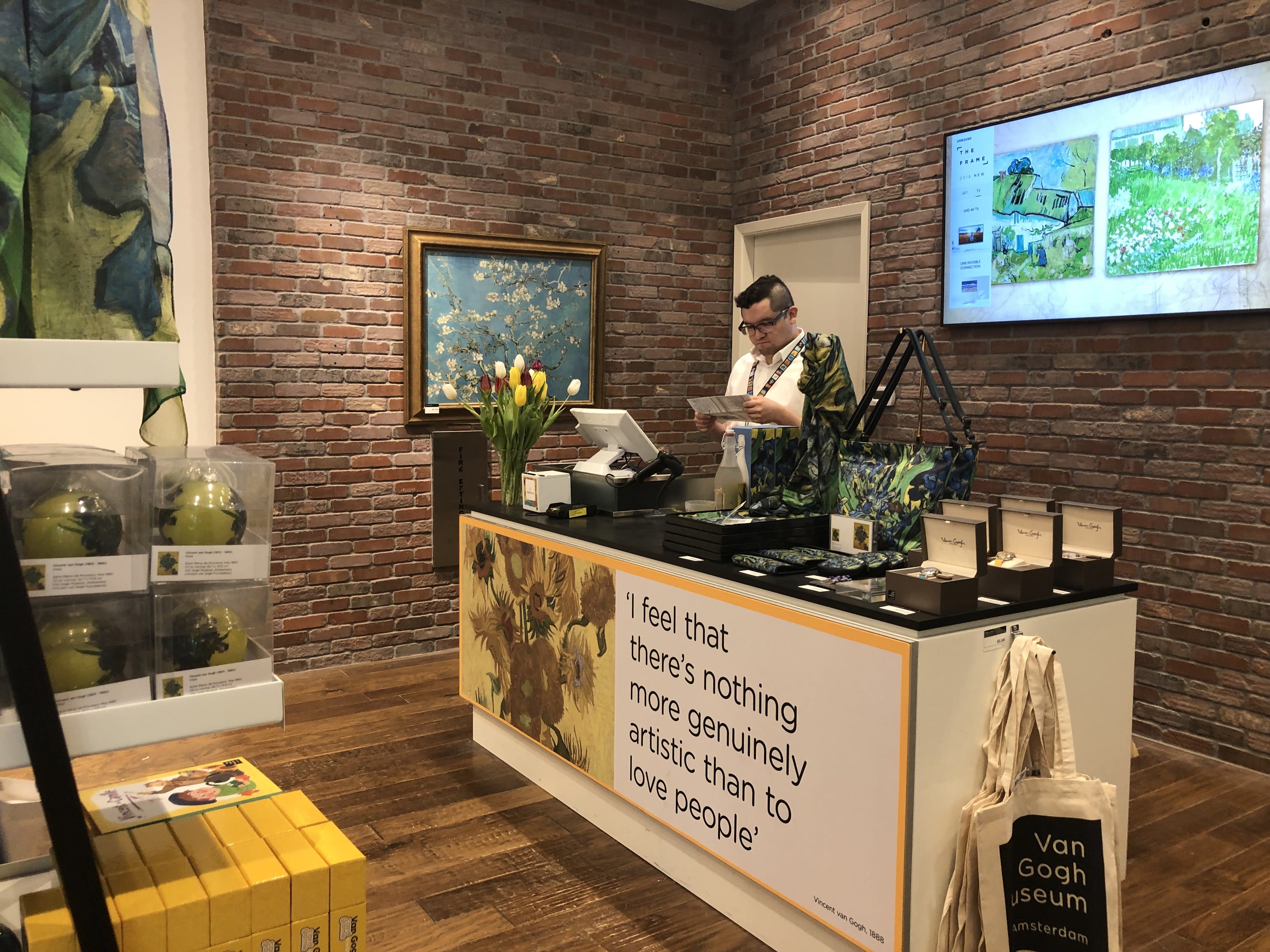 Insider tip: To make your trip even more fun, there is a treasure hunt and coloring card for kids available so you can work through the activity during your visit. It's a fun way to make your visit more interactive and special!
For more information visit the Van Gogh Museum Museum Editions Pop-up Tour online.
Learn more ways to explore The Woodlands through art here.