It's not a stew, its gumbo and it all starts with the roux. Being a neighbor to Louisiana, in Texas we know a thing or two about a good gumbo! When it comes to gumbo, you can enjoy a variety of proteins inside this creole and Cajun staple.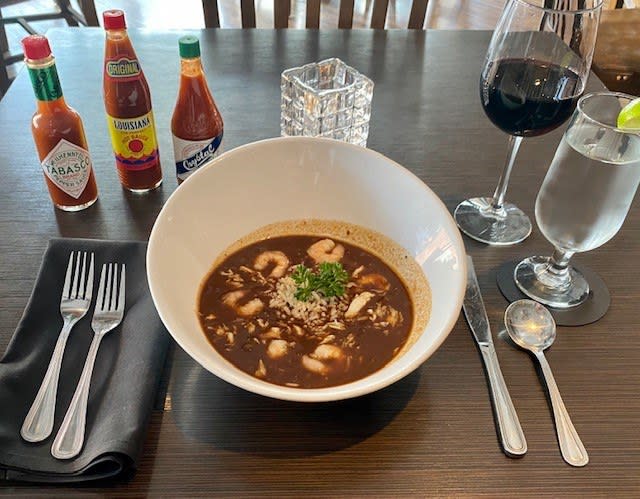 SCHILLECI'S NEW ORLEANS KITCHEN
9595 Six Pines Drive, Suite 1120
As the only elegant French-Quarter style restaurant in The Woodlands, Schilleci's is a locally-owned restaurant that specializes in classic Cajun creole. They offer three gumbo options; duck & sausage, seafood or chicken & sausage with rice added into the dark roux. Can't choose just one? Ask for the off-the-menu trio, which includes a small cup of each flavor. Request a slice of bread to go along with it. Schilleci's serves a New Orleans staple, Gambino's bread – which tops off the meal perfectly!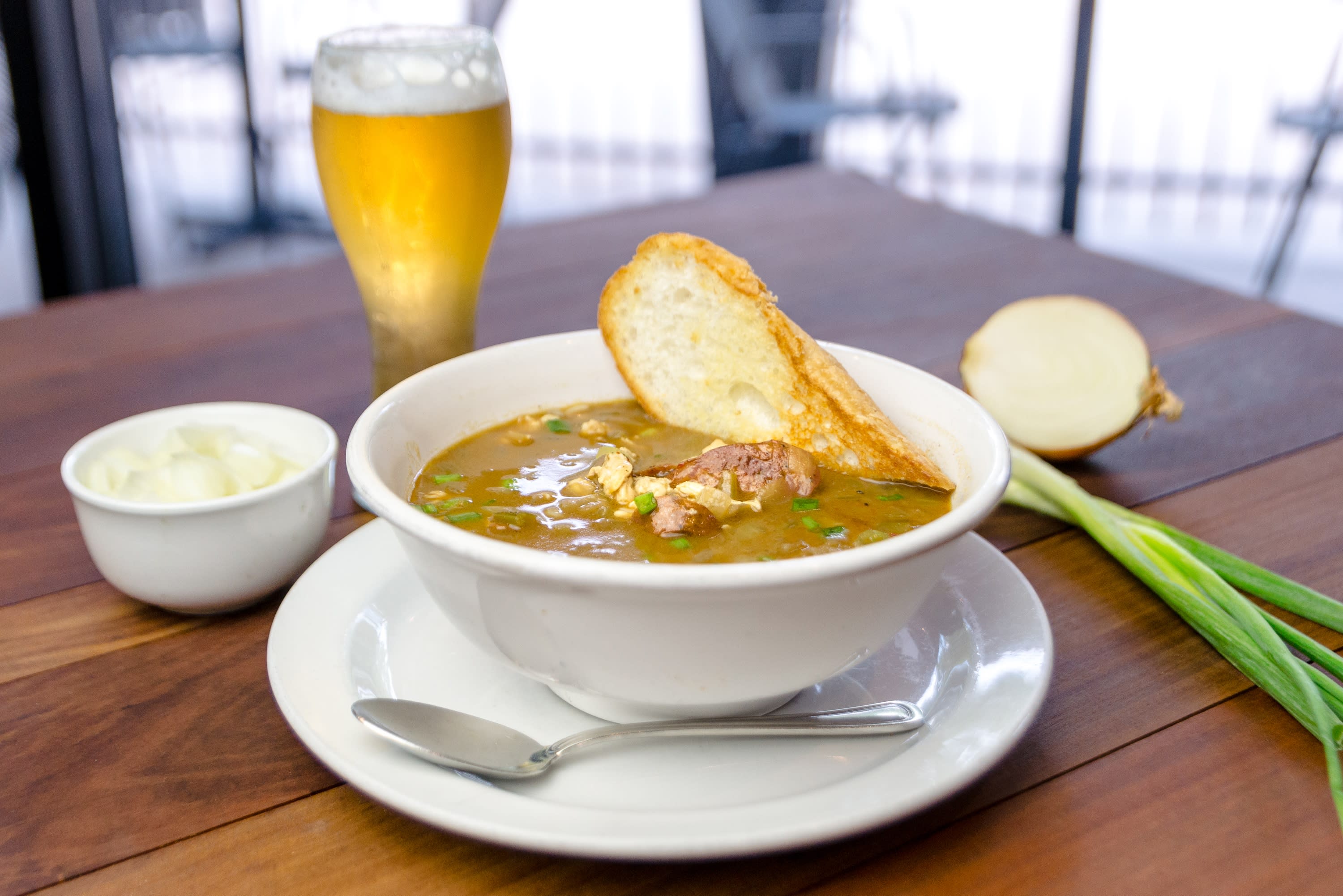 4775 W Panther Creek Drive, Suite 490
30340 FM 2978 Road, #800
This locally-owned restaurant focuses on regional flavors of Texas and the South – with two locations in The Woodlands. The gumbo is a blend of chicken and andouille sausage in a medium-style roux and served with bread. It can be ordered by the cup or bowl.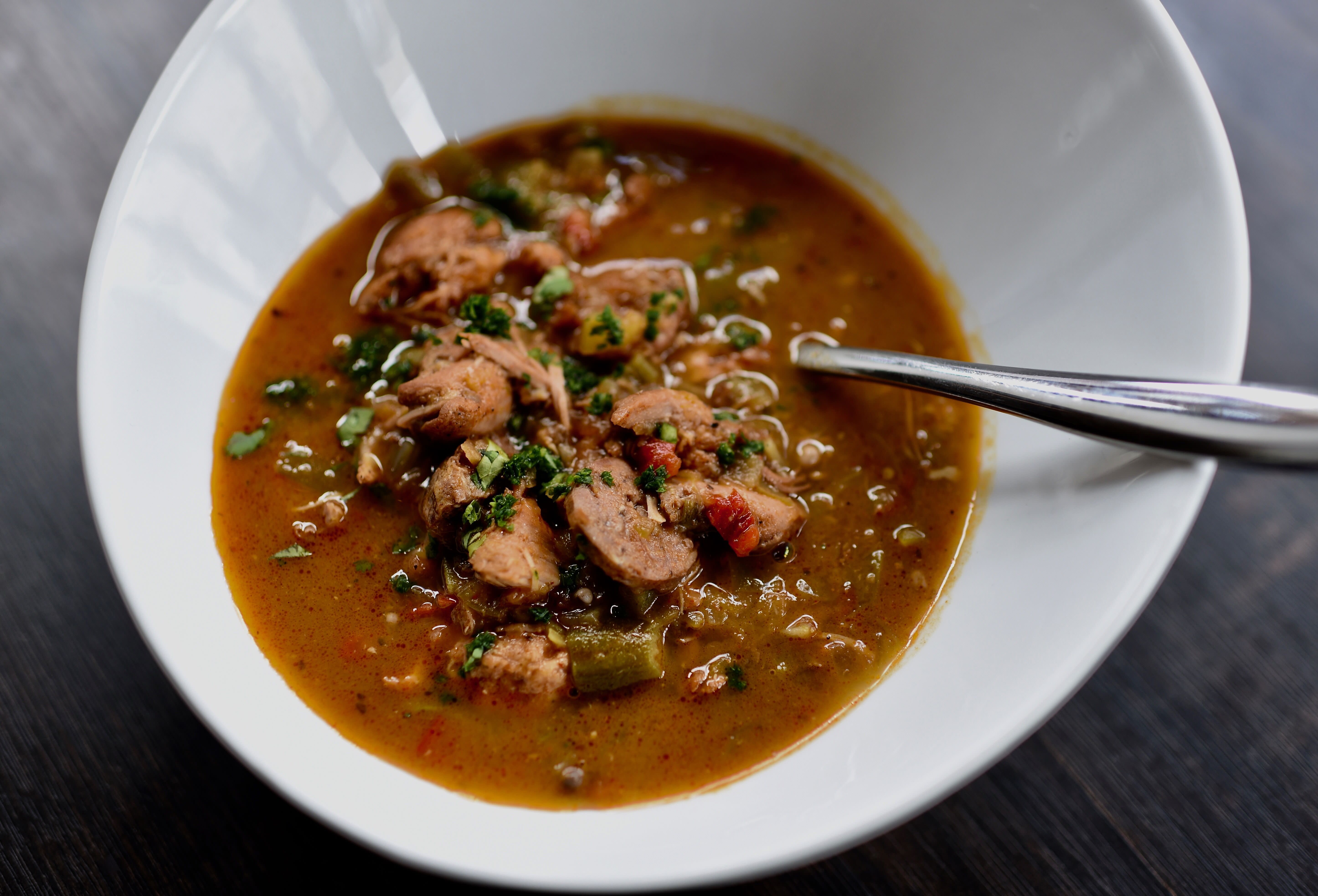 Being a South African restaurant, Peli Peli has done well putting their own spin on gumbo! The roux is dark and rich with South African sausage (boerewors) added. It has a deep flavor with a hearty kick to it.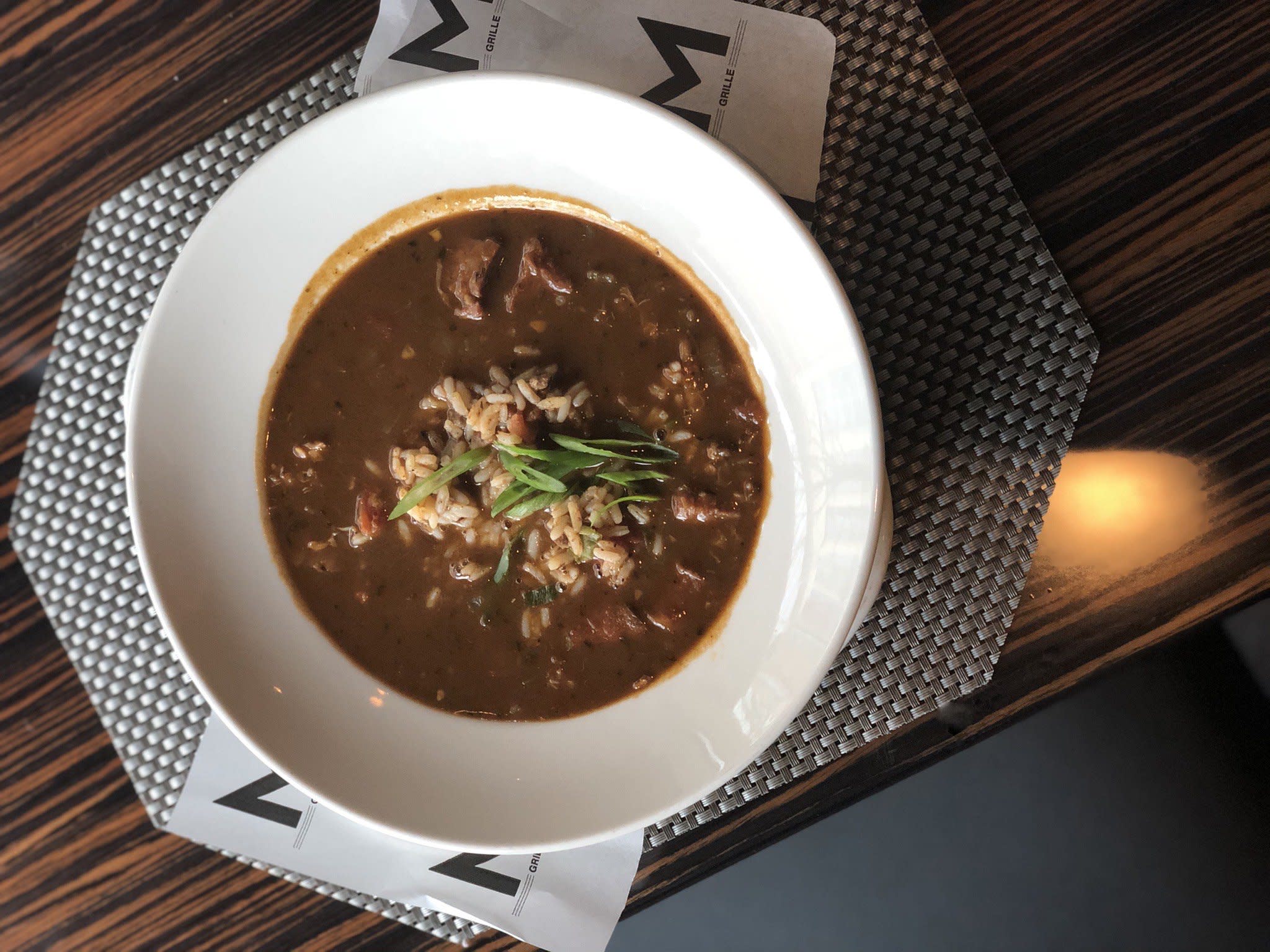 25 Waterway Avenue
The gumbo at Morton's is a bit more traditional, featuring seafood with rice. It has a nice flavor and a delightfully dark roux. They also offer popular menu items that are often featured at Morton's Steakhouse – from steaks to seafood, burgers and salads.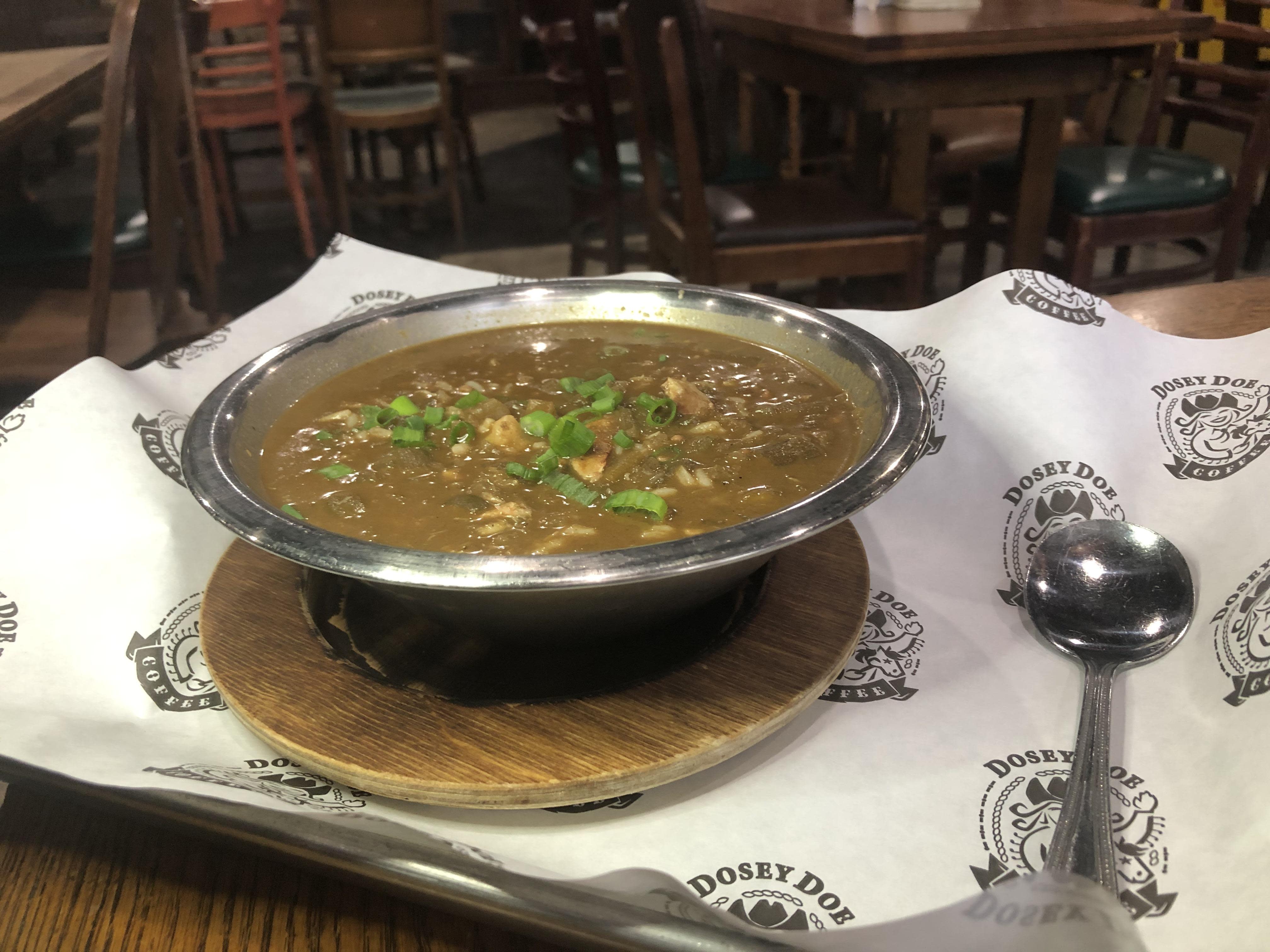 DOSEY DOE BREAKFAST & BARBECUE
2626 Research Forest Drive
Known as a breakfast and barbeque stop, Dosey Doe offers a variety of barbecue and home-style cooking options. Their gumbo includes a hearty Cajun roux and is served with white rice. Their seafood version includes shrimp, fish and crab with another including chicken, sausage and okra. Insider Tip: Dosey Doe is closed for dinner. Enjoy a bowl of gumbo or other southern bites on weekdays from 6 a.m. to 2 p.m. or 7 a.m. to 3 p.m. on weekends.
Looking for other dining suggestions? The Woodlands has over 150 specialty restaurants to choose from. Check out our list of dining options.