From pizza and margaritas to steak and sangria and just about everything in between, there are plenty of options when it comes to meeting up for happy hour in The Woodlands.  One happy hour hot spot is Hughes Landing, located along Lake Woodlands. The 66-acre mixed-use development has restaurants and shopping along with plenty of outdoor space. Most of the restaurants in the area have a beautiful view of the waterway and there are often bands playing in the shared outdoor space. We have rounded up the happy hour locations at Hughes Landing, but make sure to check with each restaurant for specific daily specials, as those are often changing.
California Pizza Kitchen Two Hughes Landing, 1790 Hughes Landing Blvd 1900 Ste. #200, The Woodlands, TX 77380 Happy Hour: Monday - Thursday 3 to 6 p.m. and 8:30 p.m. to close
When it comes to happy hour, California Pizza Kitchen believes one time a day is just not enough. They host specials during the regular happy hour time and later in the night until closing. CPK's best-selling drinks include the sangrias. They have Red-Berry, White Orchard and Beehive Sangrias. You can order by the glass or try out a "flight" with a smaller serving of each flavor. Of course, they have various options of hand-tossed pizzas, flatbreads and other appetizers to share with the group. Happy Hour specials include discounts on appetizers and drinks.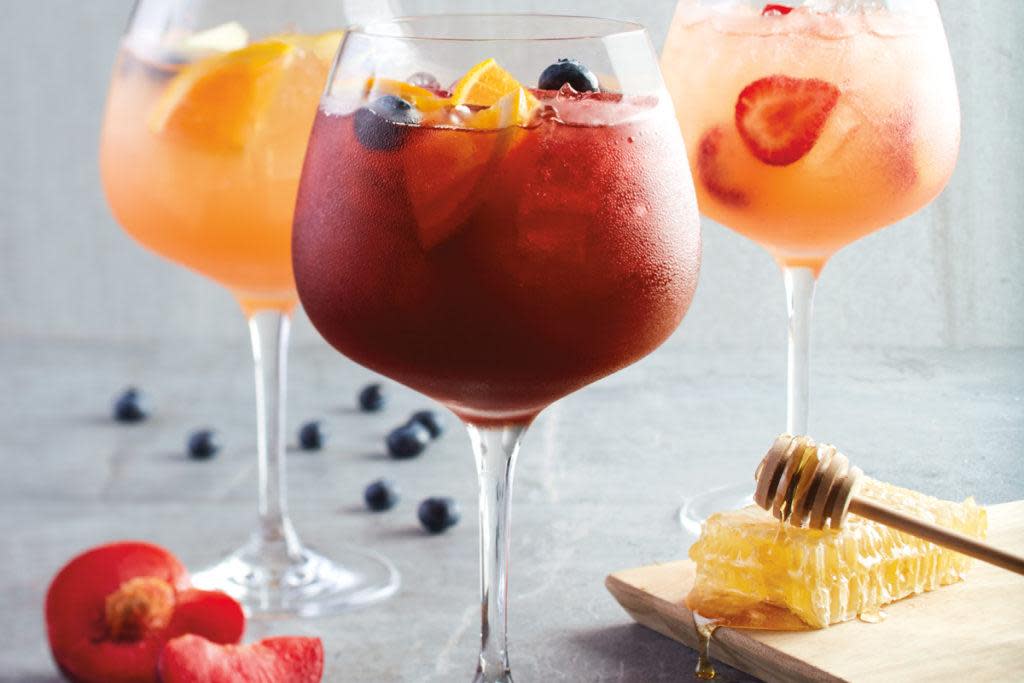 Photo Courtesy: Waterbury Publications and California Pizza Kitchen
Broken Barrel 1950 Hughes Landing Blvd #1900, The Woodlands, TX 77380 Happy Hour: Monday - Friday 3 to 6 p.m.
Opened in February 2017, Broken Barrel is the lifelong dream of Executive Chef and owner Hilda Ysusi. It's a great place for happy hour, because they offer many shareable small plates, fresh cheeses and charcuterie along with a diverse wine list and full bar. You can enjoy $2 off wine by the glass and draft beers or try the signature Prickly Pear Moscow Mule for $6. Broken Barrel has a sprawling patio area that has beautiful views of the Hughes Landing area. Don't forget to ask for the tasty popcorn appetizer to get you started.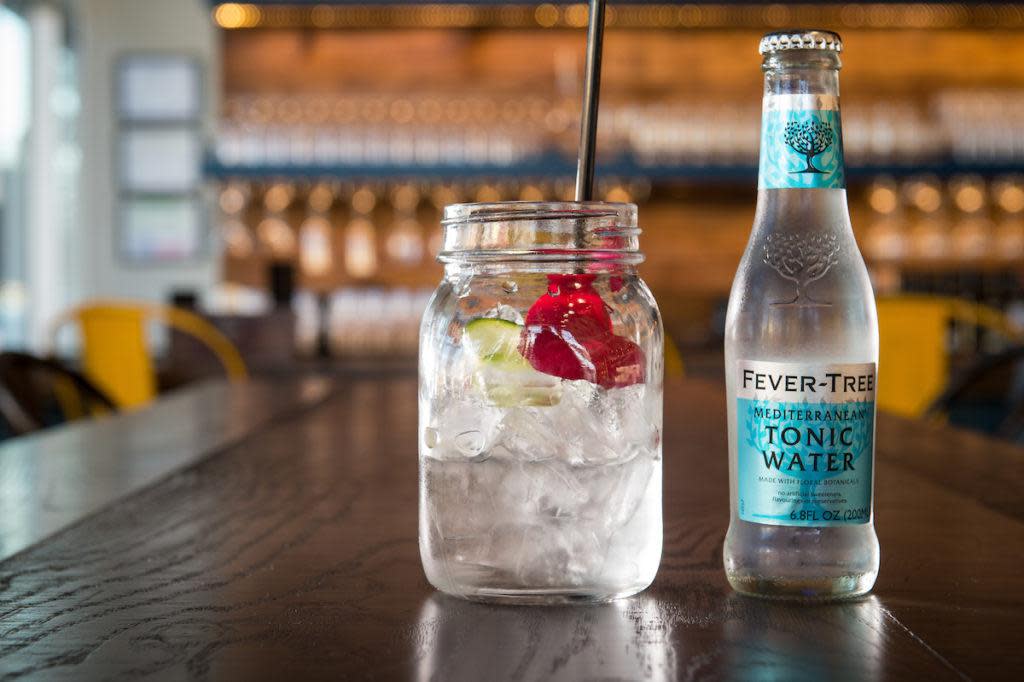 Photo Courtesy: Cultivate PR
Local Pour 1900 Hughes Landing Blvd #350, The Woodlands, TX 77381 Happy Hour: Daily 4 to 7 p.m.
Local Pour is an upscale tavern with a menu focused on local fare. There is a large variety of draft and bottle beer, wine and classic cocktails using local ingredients. During Happy Hour there is $1 off select wine by the glass and draft beer as well as $3.70 wells. You can share warm pretzels with cheese fondue or the popular chicken diablos, which is bite sized pieces of chicken wrapped in bacon.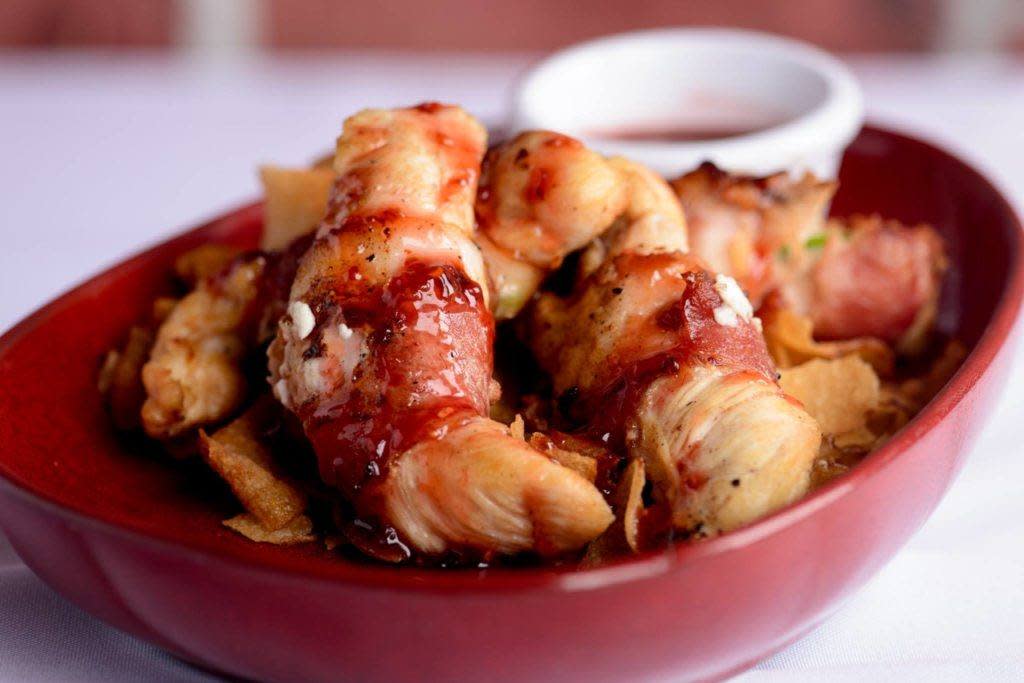 Whole Foods Market 1925 Hughes Landing Blvd #100, The Woodlands, TX 77380 Happy Hour: All day Monday, Wednesdays 4 to 7 p.m. and all day Thursday with various specials on other days.
Knock out your grocery shopping and stop in for a drink and appetizers. Whole Foods in The Woodlands has a full serve bar with 24 rotating beers on tap, an extensive wine list and an enticing bar menu. (And because you are in a grocery store, you can buy what you like and bring it home!) Happy Hour specials include steak nights and deals on a large three topping pizza. There is plenty of room to sit and relax in the bar area.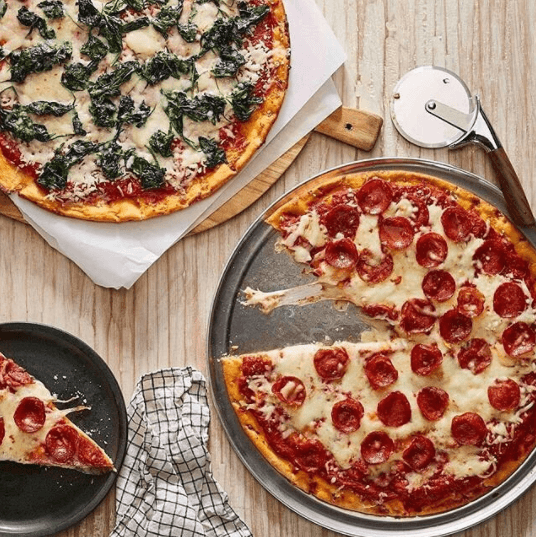 Truluck's 1900 Hughes Landing Blvd #600, The Woodlands, TX 77380 Happy Hour (or "Cocktail Hour"): Monday - Friday 4:30 to 6:30 p.m.
Truluck's Seafood, Steak and Crab House has the freshest crab direct from their own fisheries. During Happy Hour, you can enjoy half-price cocktails, featured wines and selections from the Cocktail Hour menu including Boneless Braised Short Rib, Calamari, Tuna Tartare Tower, Prime Meatballs and more. Live entertainment begins at 5:30 nightly. You can also reserve a private room for meetings or other private events.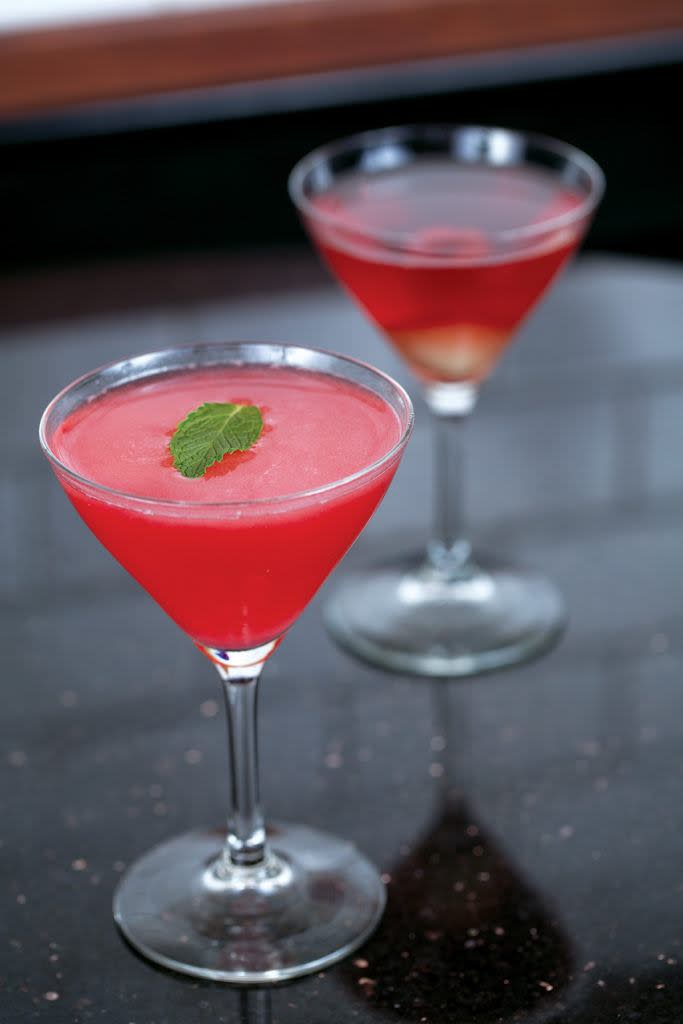 Escalante's Fine Tex Mex Two Hughes Landing, 1900 Hughes Landing Blvd #100, The Woodlands, TX 77380 Weekdays: Daily 3 to 6:30 p.m.
Escalante is known for making a great margarita from scratch. During Happy Hour, Margaritas are $5 for the house and $7 for premium. Every margarita begins with quality tequila and fresh-squeezed lime - meaning absolutely no powders or mixes. For sharing, they have food bites appetizers with samples of tacos, tamales and nachos.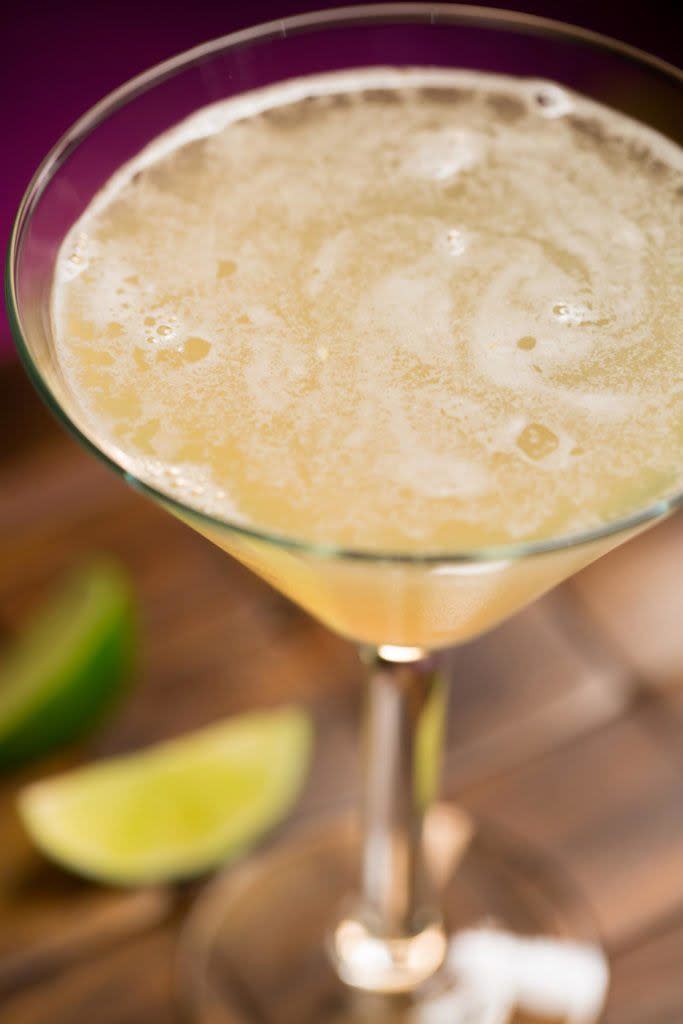 Fogo De Chao 1900 Hughes Landing Blvd #400, The Woodlands, TX 77380 Happy Hour: Monday - Friday 4:30 to 6:30 p.m.
Fogo De Chao Brazilian Steakhouse has impressive views of Lake Woodlands and is a great place to meet up with friends. Happy Hour specials are in the bar area only (which is plenty big enough). They have $4 Brazilian bites like braised beef rib sliders, warm hearts of palm spinach dip, empanadas or crispy parmesan polenta fries. Brazilian inspired cocktails are $8, wines are $6 and beer is $4.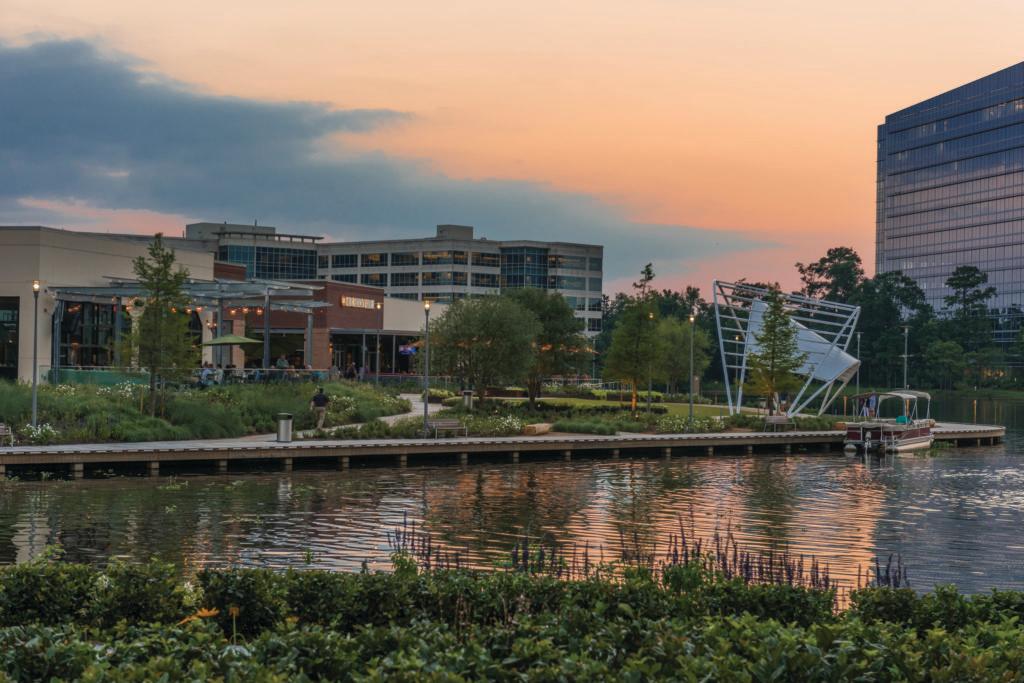 Other restaurants at Hughes Landing include:
Insider Tips
If you would like to make your trip to Hughes Landing an overnight date night or girls trip, the Embassy Suites By Hilton is located right along the waterway.
The Woodlands Waterway Trolley is now available in Hughes Landing, connecting to The Woodlands Waterway, Market Street and other popular Town Center destinations. To make your ride a little easier, the Ride Systems App can be downloaded for free in the Apple (IOS) or Google Play (Android) store. After installation, select "Woodlands Township" from the menu to begin use. The app will provide you with trolley information including estimated arrival times, location, stop information, nearby attractions, service alerts and more.
Be on the lookout! We are rounding up happy hour locations all across The Woodlands - so let us know about your favorite spot!