Put away the dessert menu and order these tableside sweets, immediately! These five desserts are sure to WOW your guests and make an event of your dinner no matter the occasion. Not only do they look REALLY good, they taste AMAZING too. Don't ask us how we know... Trust us, we've tried them!
24 Waterway Avenue, Suite #125 281-203-541
With whipped mascarpone cheesecake resting in a Fleur de Sel cookie crumble crust, then topped with a vanilla bean apricot compote. Chef Austin Simmons is taking this cheesecake to the next level, as its set to flames with a touch Grand Marnier!
21 Waterway Avenue, Suite #130 281-367-1492
All flaming desserts have a certain wow factor, but the Flaming Tres Leches from Churrascos is a like watching a sparkler light up the night sky on the Fourth of July. The secret to this spectacular performance is one key ingredient…cinnamon! Sprinkle a bit of cinnamon on top of a flaming dessert and BAM, your flaming dessert is taken to the next level with a rich chocolate sauce topper.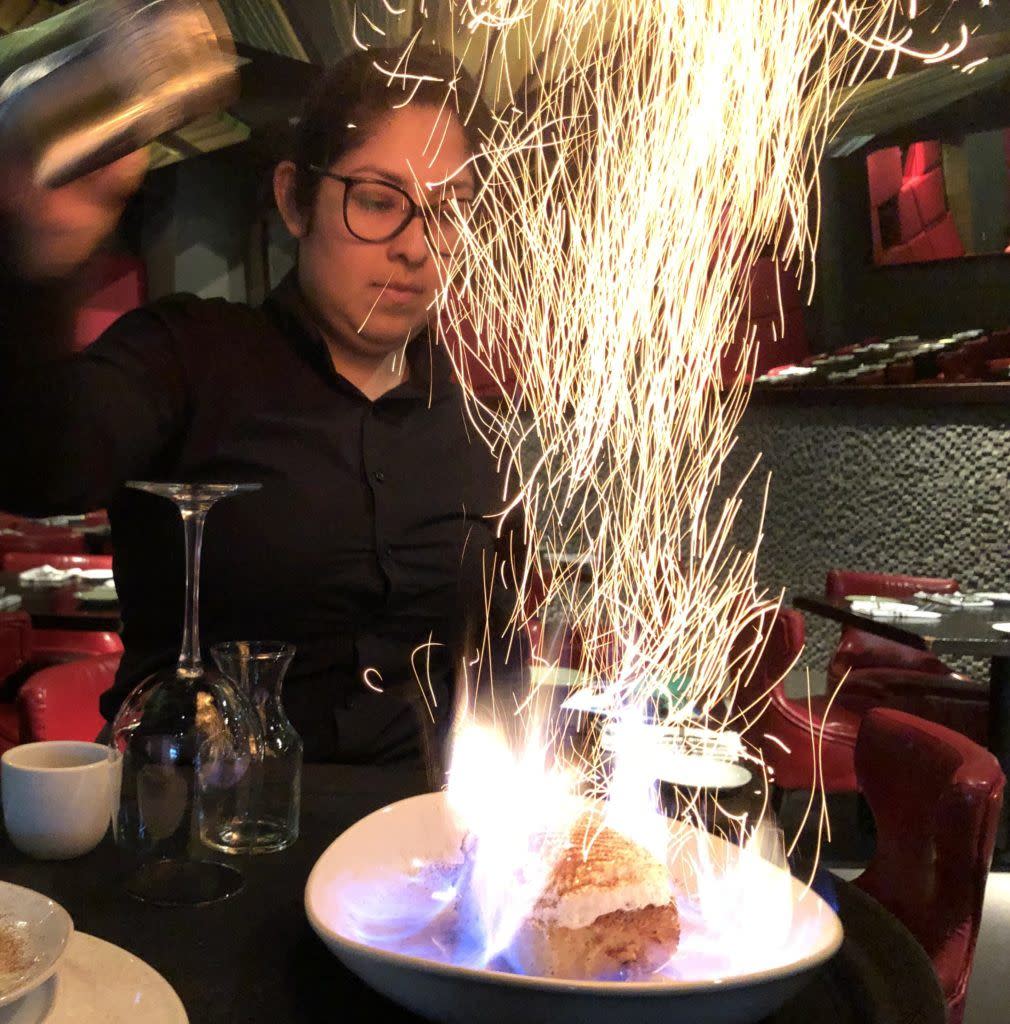 6700 Woodlands Parkway 281-362-0569
Behold the Nutty D'Angelo from Perry's Steakhouse & Grille - A generous scoop of ice cream rolled in toasted sliced almonds, dipped into melted white chocolate and drizzled with a decadent sauce of flambéed brandy, butter, brown sugar and pecans.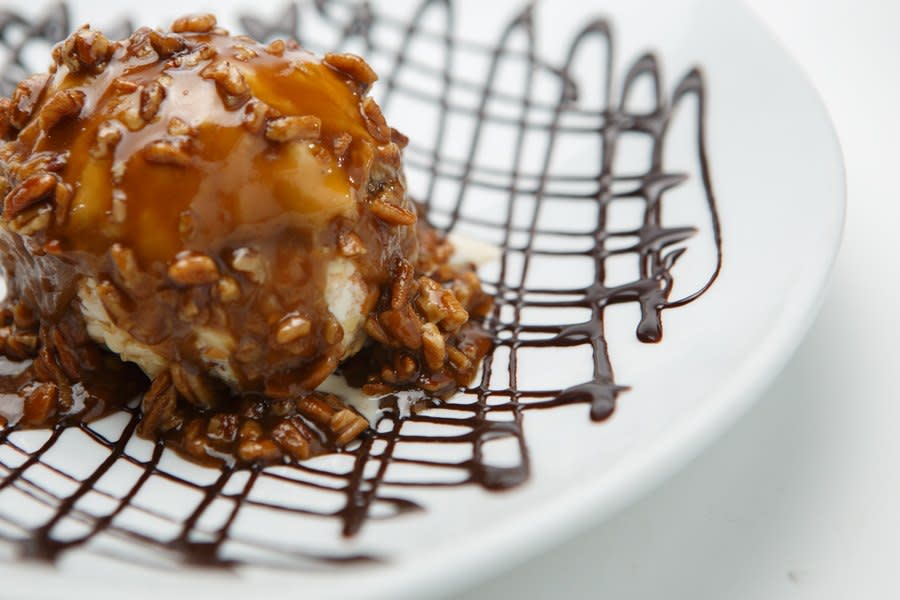 1900 Hughes Landing Blvd, Suite 600 281-465-7000
This dome-shaped dessert, the Baked Alaska, includes moist chocolate cake and layers of coffee and vanilla ice creams. It's surrounded by Oreo cookie crumbs and delicately wrapped in a light meringue and then flambéed tableside with 151 rum.
Insider Tip: This decadent dessert is reserved for special occasions and not on the regular menu. If you're hoping to try it out on your next visit, you may want to call ahead to ensure it will be available.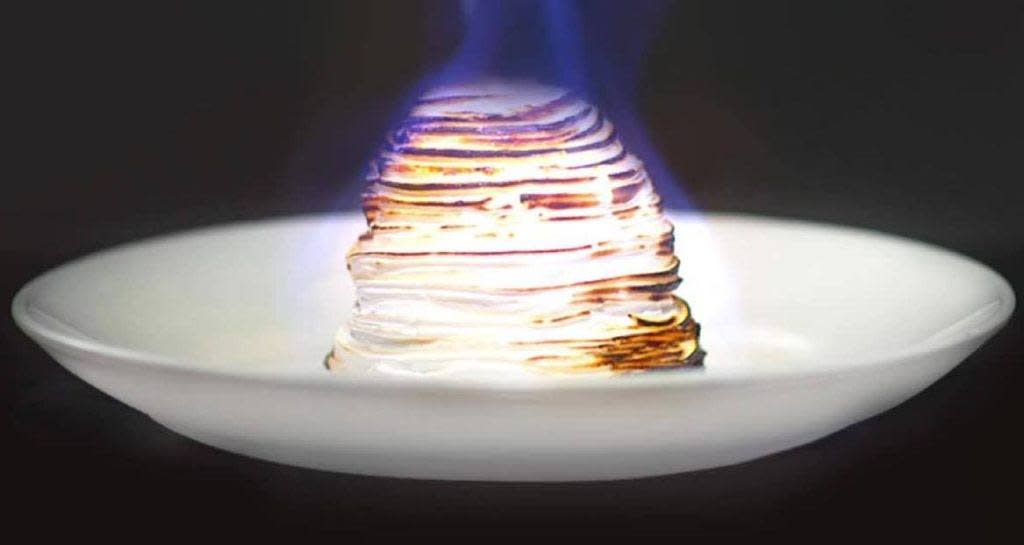 2301 N Millbend Drive 281-364-6400
While most restaurants are heating things up tableside, Chef Ryan Witcher of Robard's Steakhouse his cooling things down with a unique Guanaja "dry" Ice Cream Cone. This unique treat is made with crisp Kurobta bacon, Meyer lemon infused olive oil and Fleur de Sel.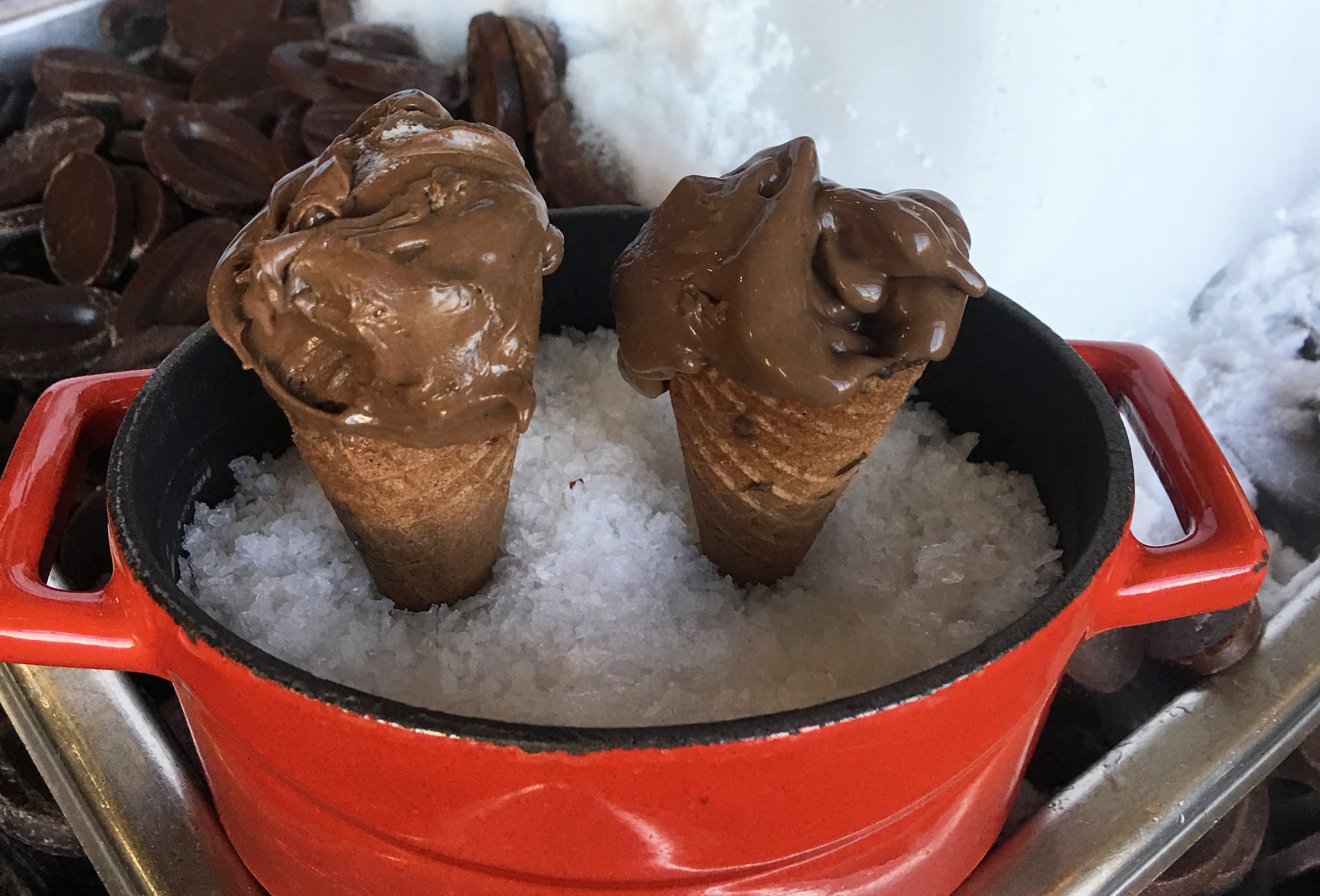 Enjoy these sweet desserts and be sure to have your camera ready to catch them in action! The culinary creativeness and the wow-factor they show is indicative of The Woodlands. Be sure to use our hashtag, #SoWoodlands, when you are exploring the many culinary destinations we have to offer!
[video mp4="4"][/video]