Houston-based Culinary Khancepts, that recently began the revitalization of Houston's cherished River Oaks Theater, is thrilled to announce two completely new concepts opening this July at Market Street in The Woodlands, Texas.
REEL LUXURY CINEMAS
Reel Luxury Cinemas is a new, one-of-a-kind, boutique dine-in cinema brand that will house five-screens equipped with state-of-the-art laser projection technology and Dolby sound systems. Auditorium amenities will include luxury recliners including ultra-lux front row loveseat style chaise lounges, privacy pods, lush blankets, heated seats along with seat-side food and beverage service. Under the leadership of Culinary Khancepts, Reel Luxury Cinemas will offer the industry's most elevated experience to date.  Reel Luxury Cinemas is an affiliate of Houston's only locally owned and operated theater chain, Star Cinema Grill.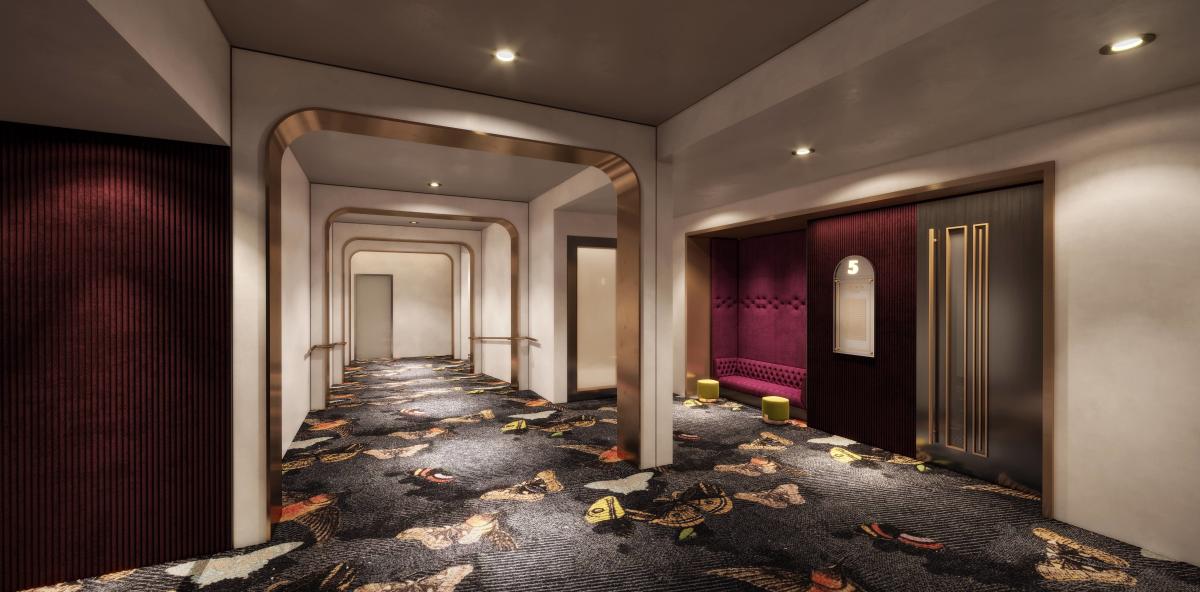 Rendering of Reel Luxury Cinemas | Photo Courtesy: Culinary Khancepts
THE AUDREY RESTAURANT & BAR
The Audrey Restaurant & Bar, a stylish modern restaurant serving contemporary American cuisine, will be located on the second floor of Market Street, overlooking the beautiful green space through an array of over 20 large windows.  The Audrey will feature an elaborate menu with elevated American favorites including seafood towers, a selection of fresh pasta dishes, butcher cut steaks, sandwiches, salads and more.  A Breakfast at Tiffany's inspired brunch will be offered on the weekends.  Additionally, The Audrey will feature a curated bar program offering craft cocktails and a fabulous wine selection. Paired with the classic Hollywood Regency style, guests will be surrounded by elegance and glamour while they enjoy the scenic views with a cocktail in hand.
"These venues will bring the best in-class-experience within their space. We really wanted to find a location that fit our vision of premium experiences and feel that there was no better fit than Market Street," says Omar Khan, President and CEO, Culinary Khancepts.  "It's a first-class development that aligns with our long-term vision. We are excited to be a part of The Woodlands community and can't wait for our guests to experience our passion for what we do," says Khan.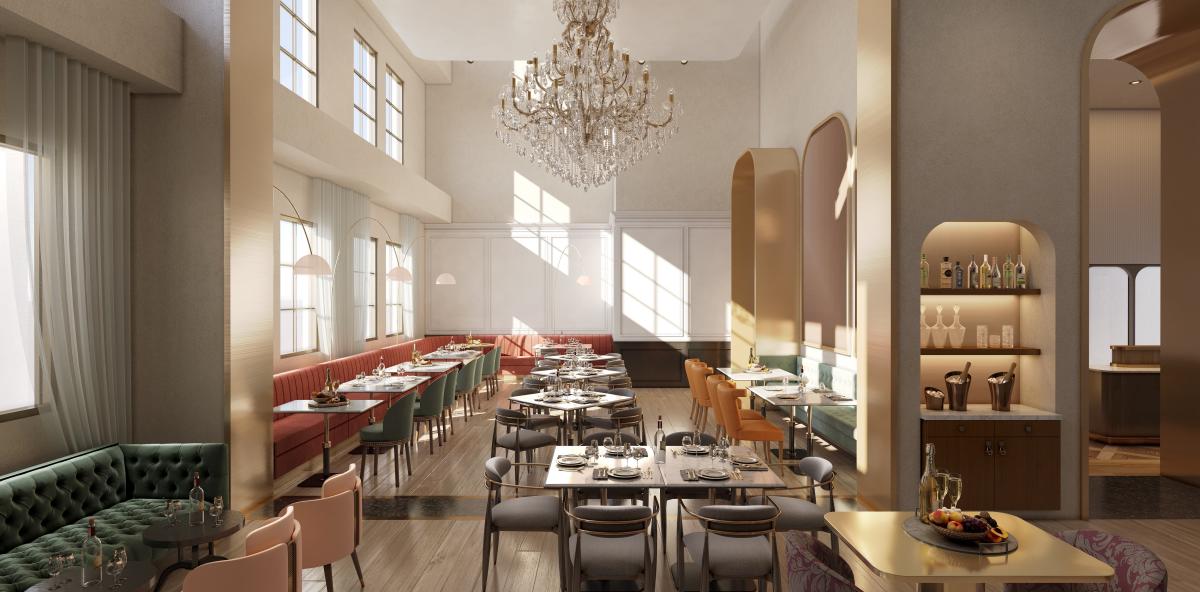 Rendering of The Audrey Restaurant & Bar | Photo Courtesy: Culinary Khancepts
"We are thrilled that Culinary Khancepts chose Market Street to debut the Reel Luxury Cinemas and The Audrey Restaurant & Bar concepts," said Market Street Marketing Director Noemi Gonzalez. "Through the years Market Street has welcomed many first-to-market tenants, and we know our guests will love these elevated cinema and dining experiences."
Both brands are currently hiring their opening teams including servers, bussers, runners, cooks, and guest attendants. For those who love movies and enjoy providing high level hospitality experiences can apply online at reelluxurycinemas.com or audreyrestaurant.com.