Market Street is celebrating Spring Break in a big way this year, with events and activations in Central Park planned March 12 – 19 that include concerts, special guests and more.
Guests to Market Street can enjoy the following activities, and all are free and open to the public:
FRIDAY, MARCH 12
A Candlelight Concert in the Park featuring the romantic sounds from Divisi Strings will take place from 5:30 – 7:30 pm
MONDAY, MARCH 15
Rodeo Day invites all lil' wranglers and cowpokes to enjoy a trick roping show in Central Park from Noon – 1:00 pm, along with live longhorns for a photo opportunity and lady wranglers from Noon – 2:00 pm
TUESDAY, MARCH 16
Games in the Park featuring the "Texas Bubblers" and their impressive wands that can create enormous bubbles along with ping pong tables in the park from Noon – 2 pm 
WEDNESDAY, MARCH 17
Celebrate St. Patrick's Day with a Concert in the Park featuring Adrian Michael as he sings cover tunes from popular artists from 5:00 – 7:00 pm 
THURSDAY, MARCH 18
Do you (or your littles) love donuts?  Market Street is hosting a Donut Junkie event with unlimited cinnamon & sugar and powdered sugar donut varieties in the park from 11:00 am – 1:00 pm 
FRIDAY, MARCH 19
Enjoy live acoustic music on the lawn beginning at 6:30 pm for a Live on the Lawn performance with a local artist from the Sarah Kelly Music School.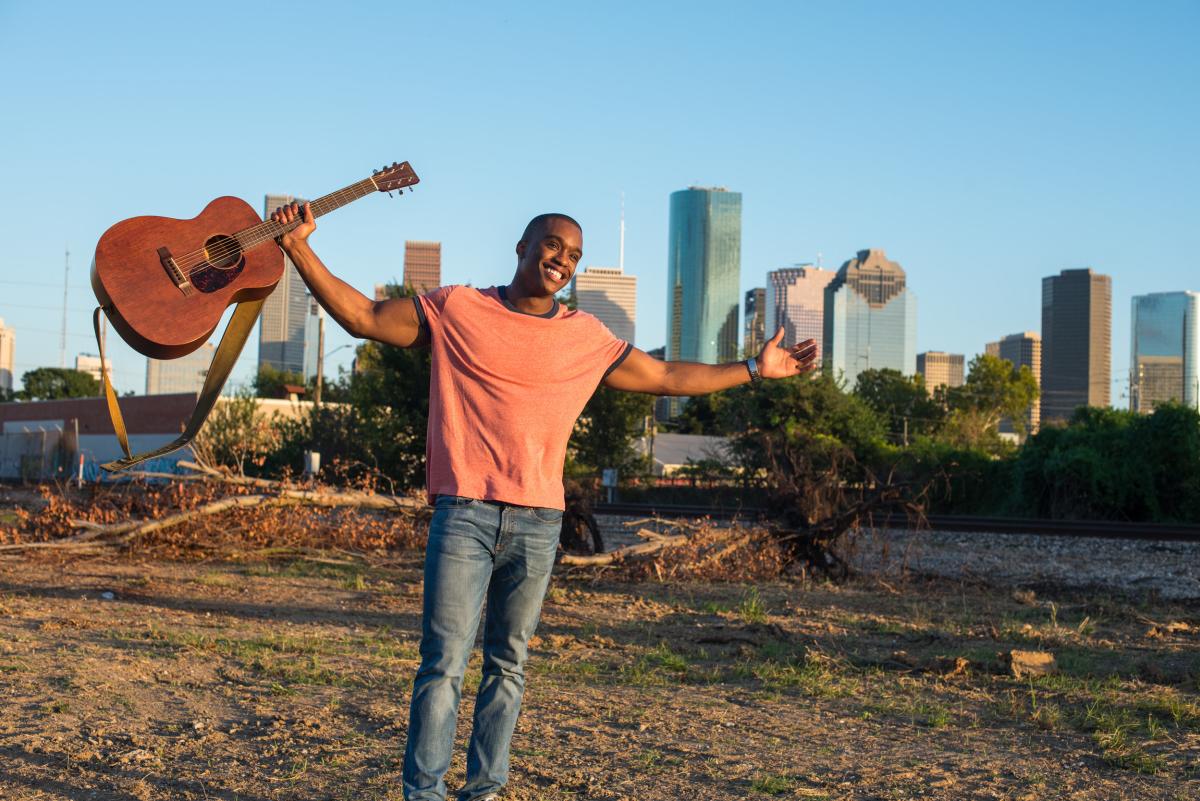 Performer Adrian Michael
Those planning to attend the events should practice social distancing, refrain from gathering in large groups and continue following all guidelines established by the CDC when in public spaces and around others outside of your household.
Market Street, the area's premier shopping, dining and entertainment destination, with more than 70 retailers and restaurants, is located in The Woodlands at 9595 Six Pines Drive.