In keeping with the venue's mission of enhancing an appreciation for the arts, The Cynthia Woods Mitchell Pavilion is excited to announce the purchase and donation of one hundred arts-related books in celebration of its namesake's birthday. Cynthia Woods Mitchell would be celebrating her 100th birthday this Saturday, September 24, 2022.
In recognition of Mrs. Mitchell's love for both the arts and literacy, The Pavilion will donate 100 brand-new books to little free libraries around the community as well as to The Woodlands Children's Museum and Ms. Boni's Dance and Performing Arts Studio. Each book focuses on an aspect of the performing arts and will feature a special nameplate inside the front cover to commemorate this wonderful occasion.
"Cynthia Woods Mitchell was a passionate supporter of the arts and education," said Jerry MacDonald, President and CEO of The Cynthia Woods Mitchell Pavilion. "She championed many causes, and we are thrilled to be making this donation to the community as a tribute to that legacy. Mrs. Mitchell believed deeply that all people, regardless of circumstance, should have access to the arts and education – two things that she loved dearly."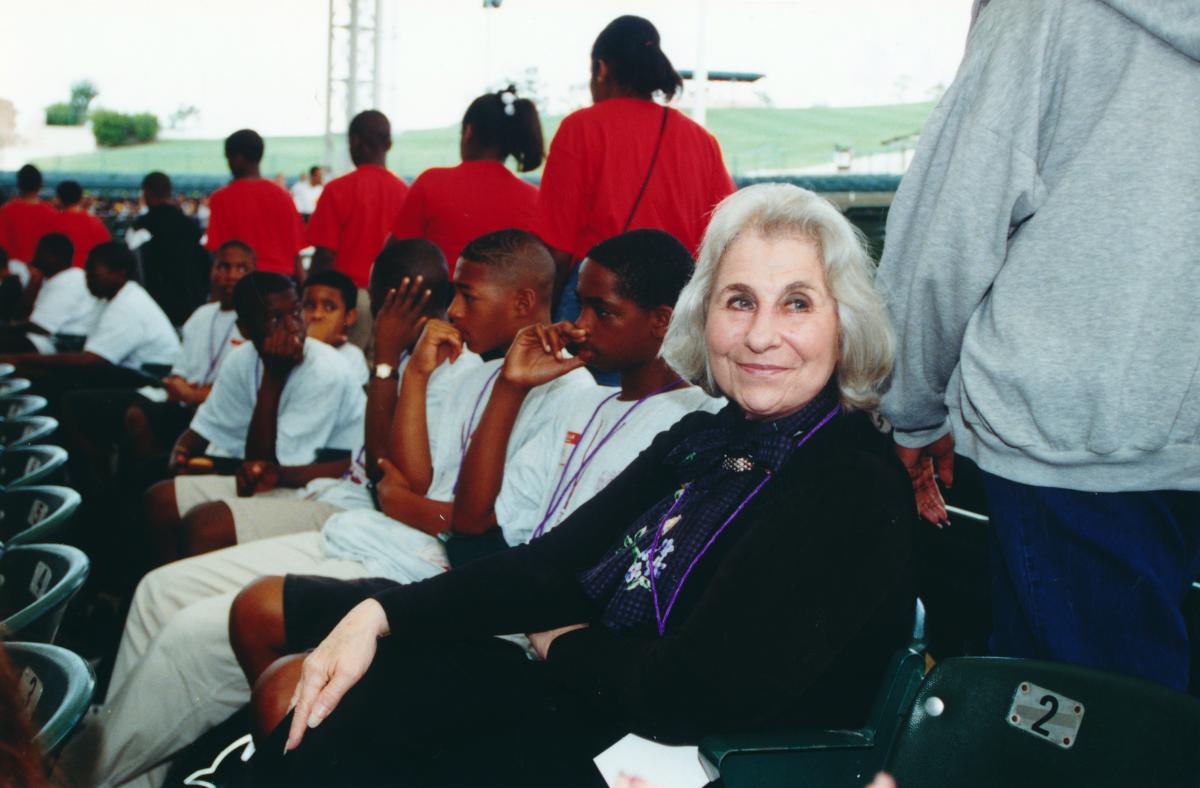 Cynthia Woods Mitchell sits with students visiting The Pavilion for one of its educational outreach programs.
Cynthia Woods Mitchell, wife of The Woodlands developer George Mitchell, was by all definitions a lover of the arts, more specifically the performing arts. She had a true passion for bringing people closer to art and tearing down the walls of unfamiliarity many people often experience with classical music. She wanted that mission to be her legacy and she knew that The Woodlands would be the fertile soil on which it could thrive. Her dream became a reality when The Pavilion opened in April 1990 and the venue has since strived to continue to fulfill its mission through providing an array of educational outreach programs and top-quality arts entertainment to the community and beyond.
"Cynthia Woods Mitchell knew the transformative power of the arts and bringing purpose to people's lives, a legacy we embrace and strive to honor," said Adrienne Dreiss Ropp, granddaughter of Cynthia Mitchell and Pavilion Board Member. "Her abiding belief that the arts can lift spirits and elevate lives forms the basis of our arts programming, and the Cynthia Woods Mitchell Pavilion is representative of our commitment to helping make the arts accessible to all."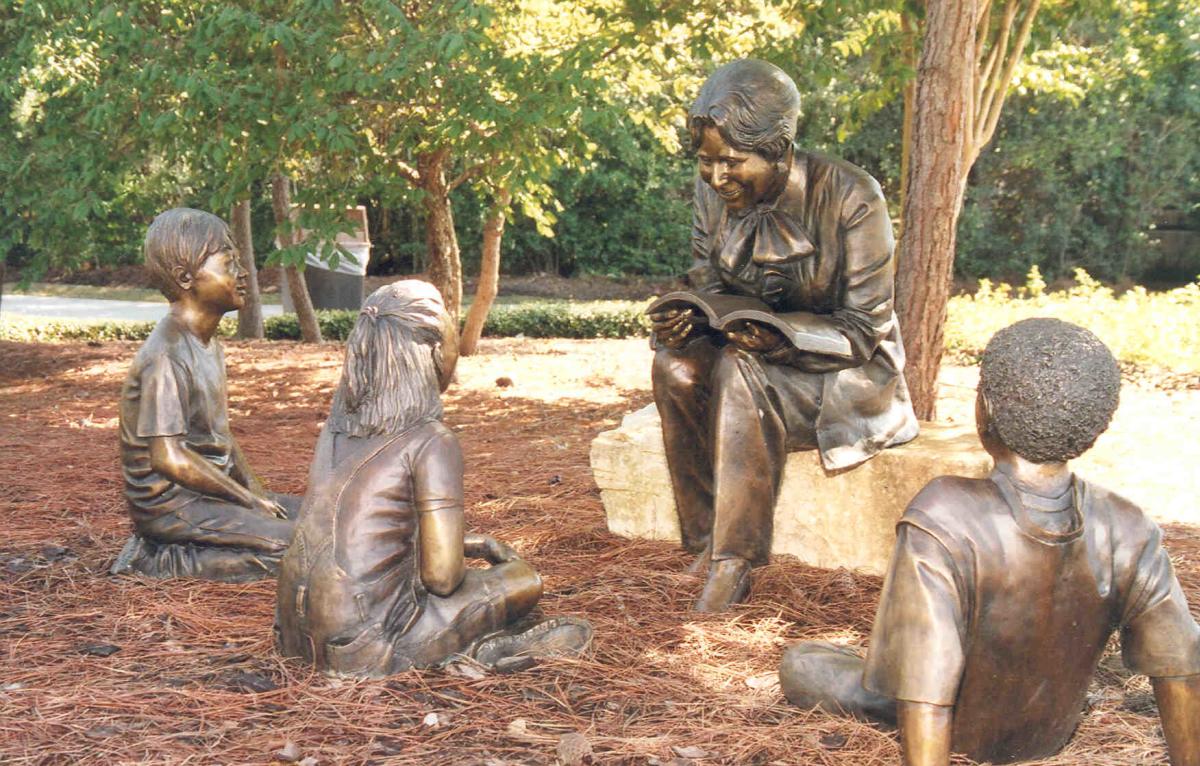 The Commemorative Tribute to Cynthia Woods Mitchell by Jay Hester was given to Mrs. Mitchell by her husband, George P. Mitchell, and was installed at The Pavilion's on Mother's Day in 2001. The multi-figure sculpture portrays Cynthia Mitchell as she reads a book to three children.