On March 30, 2023, Visit The Woodlands will celebrate Global Meetings Industry Day (GMID), an international day of advocacy that showcases the importance of business meetings and events. Professional meetings and events, including trade shows, conferences, and conventions, have a big impact in The Woodlands and on the U.S. economy as a whole. 
On a national scale in 2022, meetings and events generated nearby $100 billion in travel spending in the U.S., directly supporting 600,000 American jobs. The Woodlands saw over 2,050 professional meetings take place in 2022, representing over 113,000 hotel rooms booked and over $21.6 million generated in total room revenue for local hotels.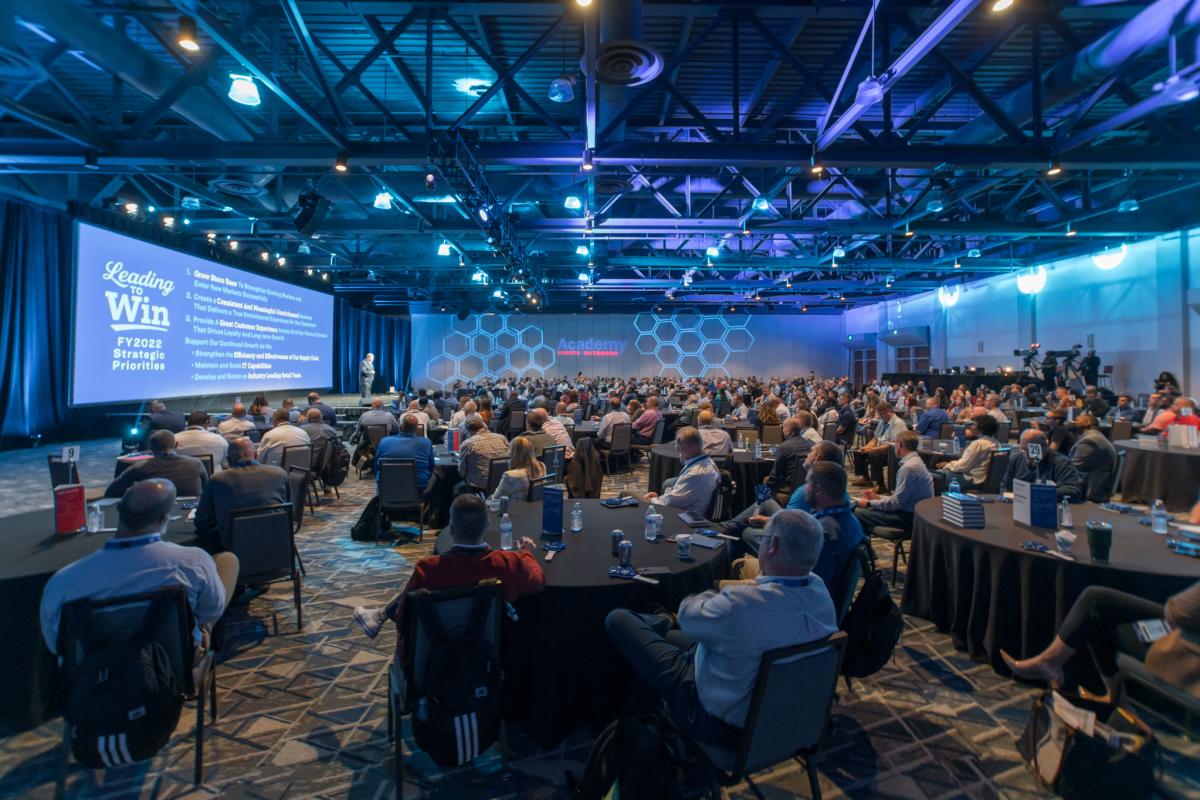 Academy Store Directors Conference at The Woodlands Waterway Marriott.
These meetings are essential to stimulating the economy and bringing in new visitors to stay in The Woodlands. Conference and event attendees are large contributors to hotel room revenue in The Woodlands, and they frequently shop and dine in the community while attending their conference or business event, bringing in even more revenue to The Woodlands. 
This year's Global Meetings Industry Day theme is "Meetings Matter", which highlights the numerous benefits of in-person meetings, such as economic growth, deeper business connections, and sharing knowledge and ideas that positively impact society.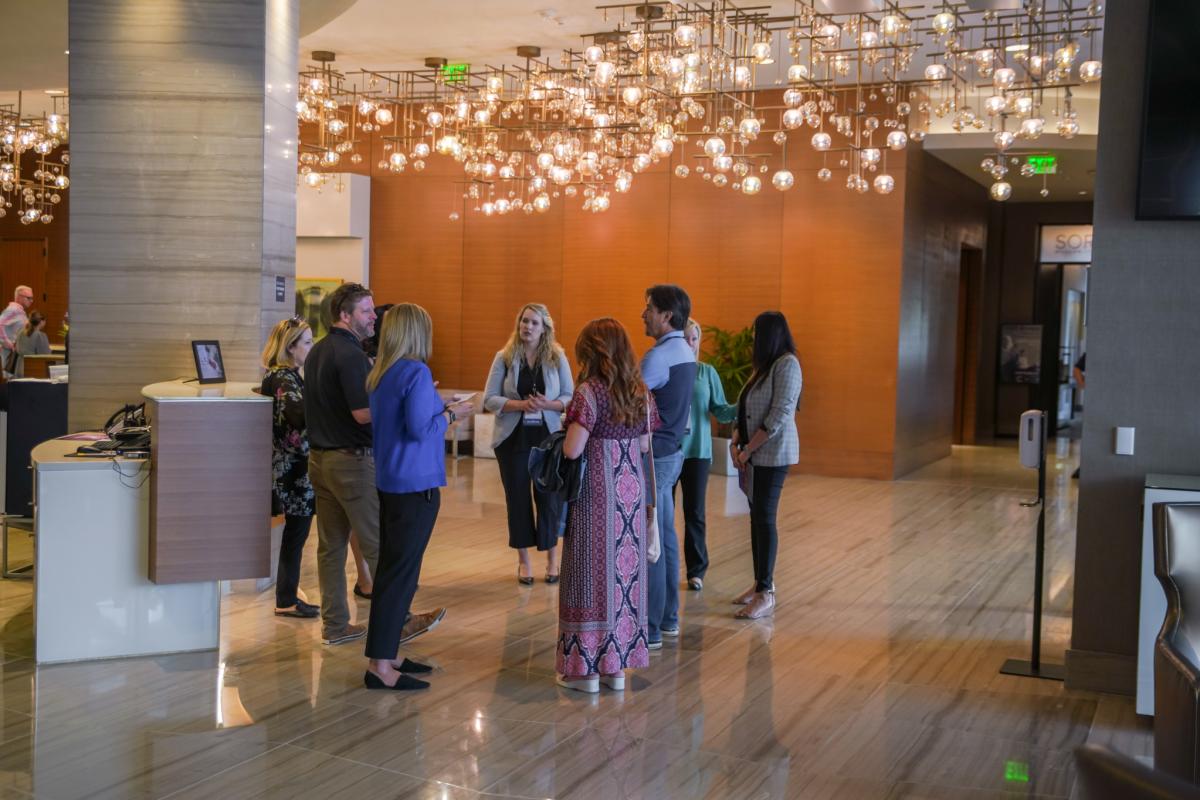 Visit The Woodlands' Director of Sales, Josie Lewis, gives a site tour of Westin at The Woodlands.
To bring awareness to Global Meetings Industry Day, Visit The Woodlands is turning The Woodlands Waterway fountains and The Woodlands Square bridge blue for the day (the official color of GMID). The team will also dress in blue during their "partner pop-ins", where they will visit each of The Woodlands 14 hotel properties to personally thank them for the impact they've made with professional meetings and business events.
Last but not least, Visit The Woodlands will host its first-ever "Meeting Planner Roundtable" to celebrate GMID and the power of meetings. On March 30, the Visit The Woodlands Sales Team will meet with seven meeting planners to discuss new industry trends, best practices, common hurdles, and key things that they've enjoyed about meeting in The Woodlands. 
"We are very grateful for the hotel partners and meeting planners that we work with," said Josie Lewis, Director of Sales. "The impact of meetings in The Woodlands is incredible, and it's continuing to grow year over year. We can't wait to celebrate Global Meetings Industry Day in The Woodlands!"