Kahani Social Group, a luxury hospitality group dedicated to creating all-encompassing, unique social experiences, announces its first concept, Amrina, set to open in Q1 of 2022 in The Woodlands®, as well as the addition of Chef Jaspratap "Jassi" Bindra as the Executive Chef and Managing Partner of Kahani Social Group. 
"From the moment I began talks with the Kahani Social Group team, I knew we'd create something incredible together," said Bindra. "I'm thrilled to join a team that is not only open to creating a revolutionary dining adventure, but is as passionate as I am about that mission."
The word "kahani" translates to "story," which is the driving force behind the brand. The name of the group's first concept, Amrina, translates to "princess." The atmosphere, eclectic menu and visual cocktails will tell the story of a modern-day princess – one with mystery and a bit of an edge. The restaurant will reflect the library of Chef Jassi's fine dining chronicles and act as the gastronomic signature of Kahani Social Group. In addition, guests will enjoy the restaurant's luxe nightlife scene, as the concept will offer a high-energy experience complete with DJs and live entertainment on weekends. Located at 3 Waterway Square Place, Suite 100, the group carefully chose the Waterway Square location, which is owned and operated by The Howard Hughes Corporation®, for their first location. The team is thrilled to bring Amrina's distinctive dining and social experience to the popular and vibrant walkable area within The Woodlands Town Center.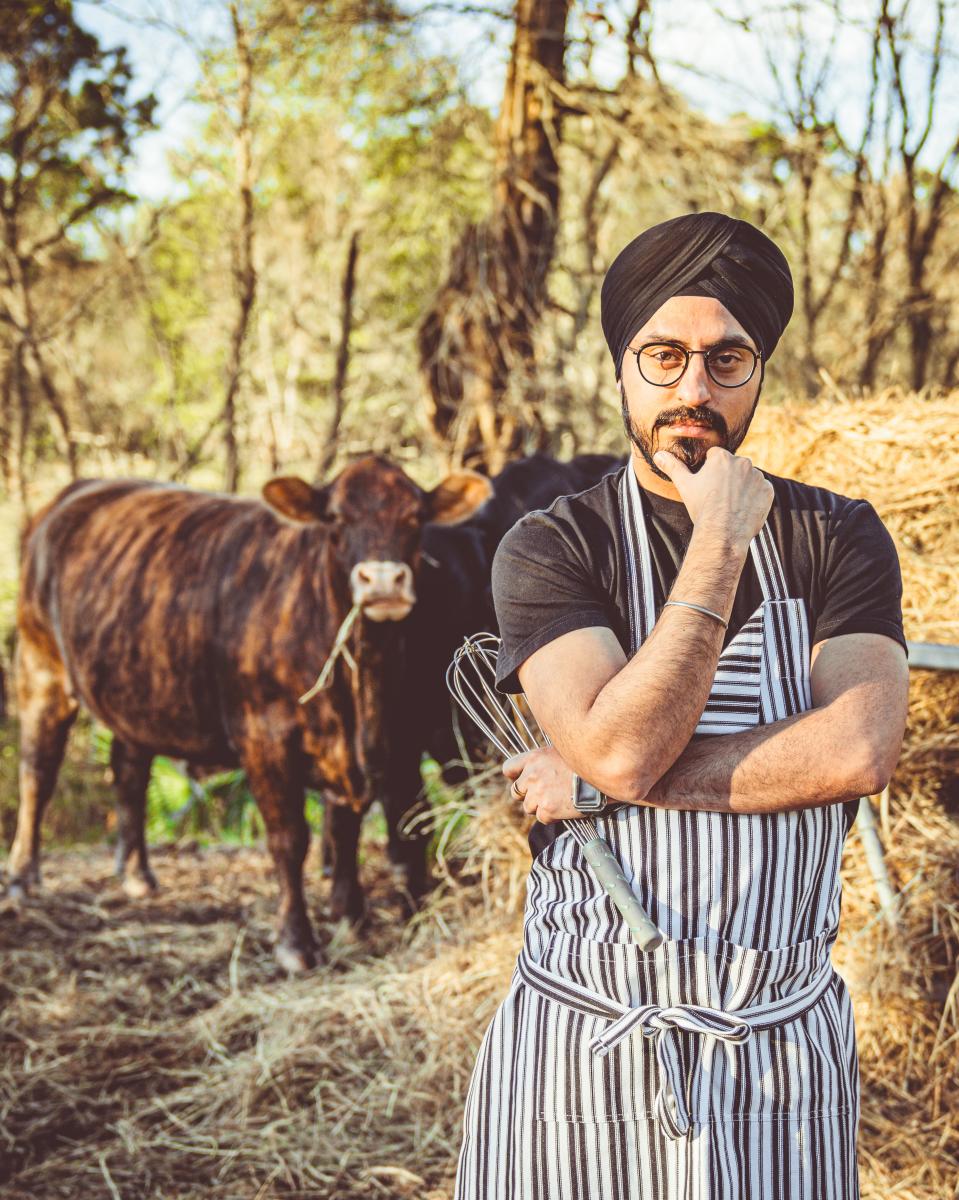 Jaspratap "Jassi" Bindra Executive Chef & Managing Partner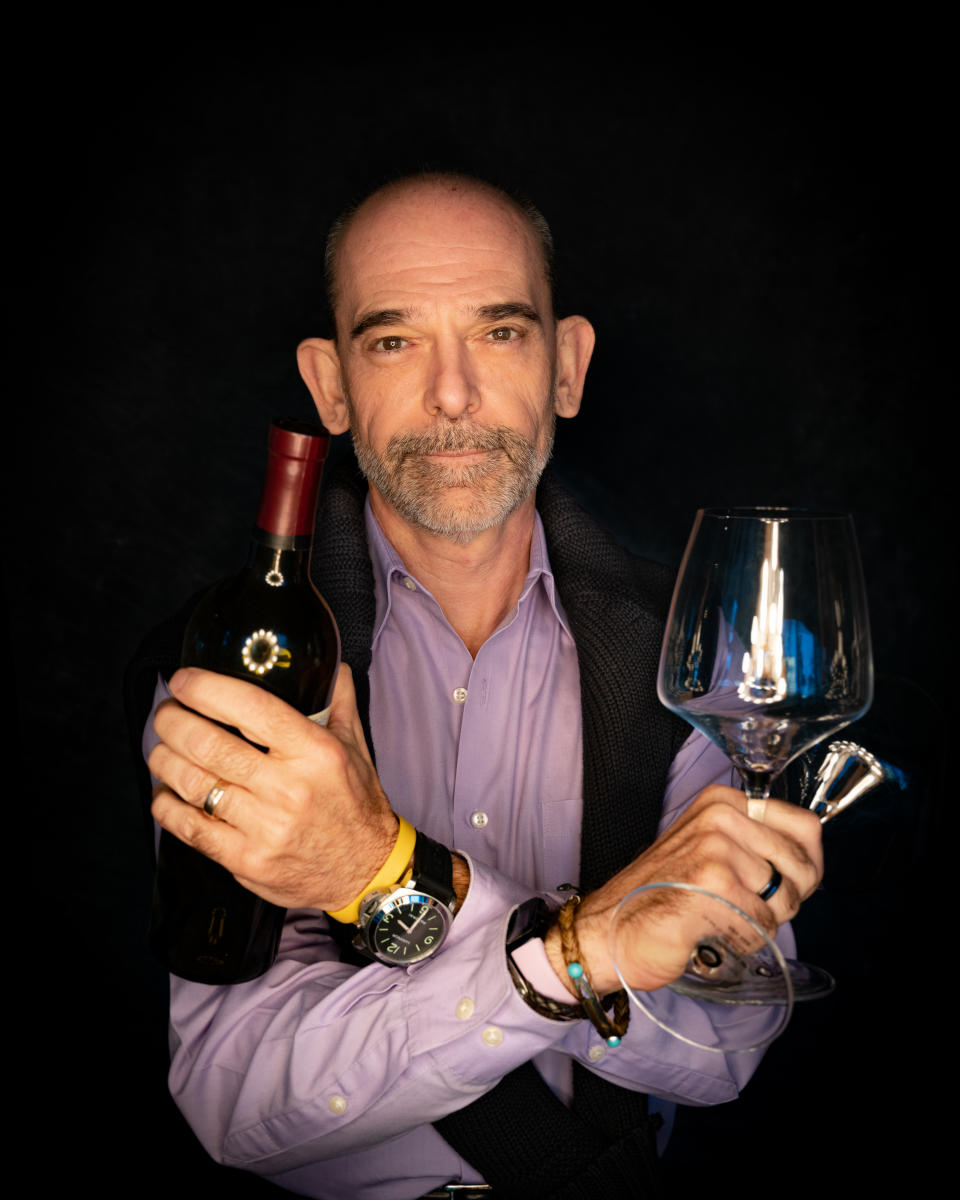 Giorgio Ferrero General Manager
The design of the space is unlike anything in the region, featuring jewel tones, gold embellished details and a complex mix of dimension and texture, creating a warm yet sultry design. Guests may enjoy the eclectic, chef-driven menu in the restaurant's fabulous cocktail lounge, main dining room, 30-foot indoor-outdoor bar which serves both the patio and main dining room, princess garden seating with booths facing the restaurant's impressive fine wine selection, private dining room, semi-private dining or in-kitchen chef's table, where Chef Jassi Bindra will serve guests and guide them through the menu himself. Amrina will offer Indian-inspired dishes with a creative flourish, as a new plot in a familiar tale. This cuisine will act as part of the expansive menu that touches various continents across the globe. The menu explores aspects of taste that will pleasantly surprise both the adventurer and the traditionalist. The style of the signature Eclectic Cuisine in the preparation and presentation of each dish will provide a thrilling twist on a classic culinary love story.
Bindra, whose resume speaks volumes, recently relocated to Houston from Washington D.C. for the role. During his residence in the nation's capital city, Bindra held the position of Executive Chef at Punjab Grill, a position for which he beat out two other chefs from Michelin star restaurants in London and New York. Bindra's unique menu and creative execution landed the restaurant a Michelin plate and mention in the Michelin guide in 2019. The same year, he was named in "The World's Best Indian Chefs" article in the Hindustan Times by Vir Sanghvi, India's renowned food critic. Sanghvi stated that the restaurant "was the best fine-dining Indian restaurant on the East Coast of America." With Amrina, his goal is to create a voyage of taste, texture and temperature, using locally-sourced ingredients with innovative techniques and zero waste practices.
Amrina's modern, yet visually impactful design complements its equally stunning menu, which features dishes guaranteed to taste as good as they look. Brothers, Surpreet and Preet Paul Singh, co-founders of Kahani Social Group, traveled the world gathering knowledge and experiences that would prepare them for the day they launched their own luxury hospitality group. Prioritizing luxury at every step, the brothers, in partnership with Chef Jassi, have carefully selected every detail of the space from metallic dishware to tailor-made uniforms imported from India to set the scene for an unforgettable dining event.
"With my brother's and my background in the restaurant industry, we know what guests are looking for," said Surpreet Singh, co-founder of Kahani Social Group. "And, with Chef's culinary expertise, we know our team will leave no stone unturned when it comes to creating the best atmosphere, menu and overall social experience."
About Kahani Social Group
Kahani Social Group is a luxury hospitality group dedicated to creating all-encompassing, unique social experiences. Building on the founders' extensive experience in conventional hospitality, the group will act as a disruptor in the industry, ensuring that every detail at each concept is intentionally unorthodox, from the unparalleled – and sometimes unconventional – service, flavorful cuisine, extravagant cocktails and stunning design. Conceptualized by brothers, Preet Paul Singh and Surpreet Singh, the word "Kahani" translates to "story," which will be represented in its growing portfolio. The distinctive concepts will each bring to life their own intricate narratives, creating an irreplicable, luxe social exploration with each experience. For more information, please visit kahani.social.