After a year of successful meetings and conventions, Visit The Woodlands was chosen to receive a prestigious Smart Meetings 2022 Platinum Choice Award. Recipients of this award are nominated and voted on by a community of trusted meeting professionals. Their highly valued recommendations have become the go-to list of supplier partners for meeting planners across the nation.
"Visit The Woodlands is very honored to recieve a Platinum Choice Award from Smart Meetings," said Nick Wolda, President of Visit The Woodlands. "This recognition speaks to our team's hard work and dedication to their clients. They always go above and beyond when working with meeting planners and organizations, ensuring everyone who has a meeting or conference in The Woodlands will not only have their needs met, but also have their event elevated beyond their expectations."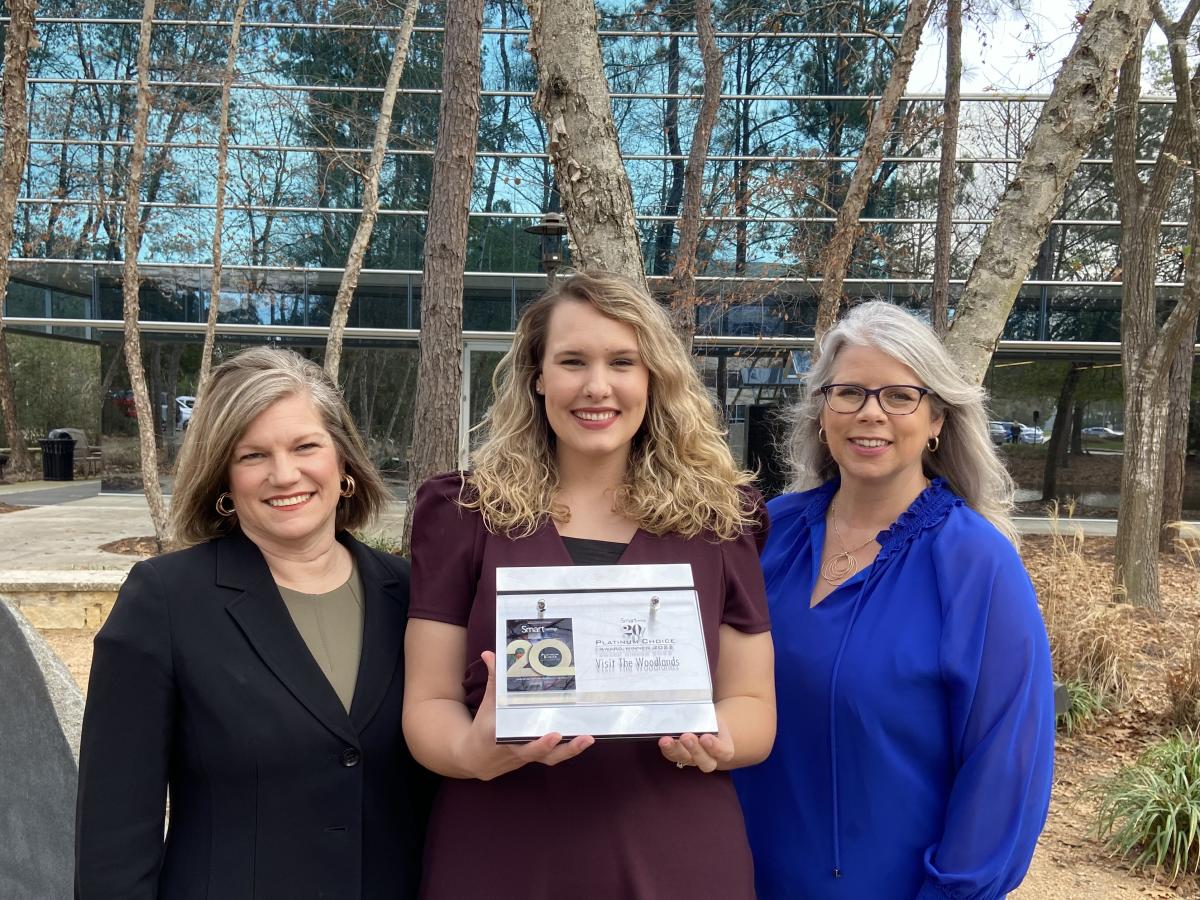 Visit The Woodlands' Sales Team
Ashley Fenner, Senior Sales Specialist; Josie Lewis, Director of Sales; Julie Quinn, Servicing Specialist.
Visit The Woodlands is a dedicated resource for meeting planners and individuals who are interested in planning conferences or events for their organizations. Often, planning an event requires a lot of time, effort, and money. The sales team at Visit The Woodlands assists planners (free of charge) with finding the right venue for their event, determining costs and vendors, coordinating team building activities, providing welcome bags, and more. 
The atmosphere and amenities of The Woodlands, combined with the efforts of the Visit The Woodlands team, has been proven to set meeting planners up for success. The Smart Meetings 2022 Platinum Choice Award demonstrates how the standard keeps raising for what the meetings industry is expected to accomplish, and in receiving this award, Visit The Woodlands is grateful to have the opportunity and responsibility of setting new standards in the meetings industry. This exciting recognition from Smart Meetings highlights the significant impact that Visit The Woodlands has made, both for the meeting planners they work with, and for The Woodlands itself.
Are you interested in planning a meeting or event in The Woodlands? Learn more about our services.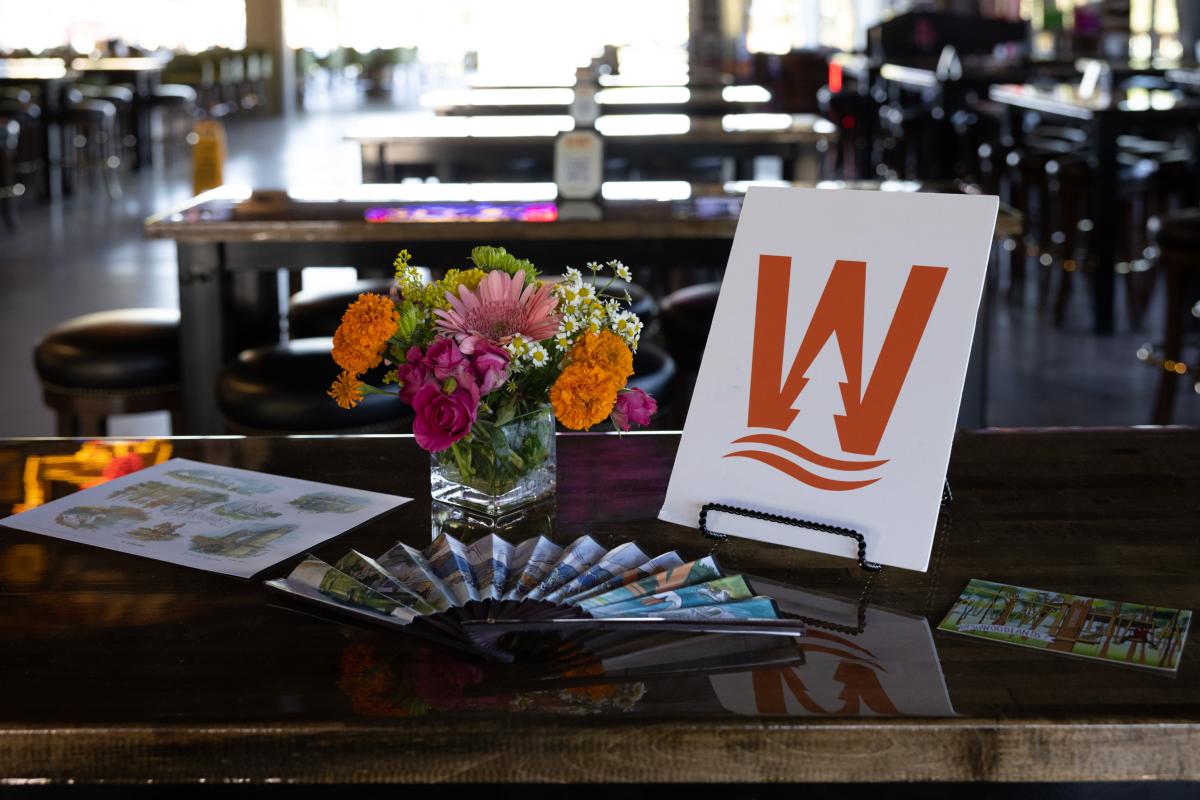 Photo Courtesy of D. Jones Photography
ABOUT SMART MEETINGS
Smart Meetings is the leading meetings industry publisher and voice of inspiration for meeting professionals. We inspire our audience of meeting and event professionals to dream big—and create brilliant experiences that delight attendees, achieve desired results and elevate the impact of the meetings industry. Smart Meetings publishes cutting-edge meetings content in print and digital magazines 12 times per year, hosts world-class networking events, produces CEU-accredited webinars and offers a myriad of digital resources.
ABOUT SMART MEETINGS PLATINUM CHOICE AWARDS
Since 2002, Smart Meetings has been showcasing the best venues and destinations for meeting professionals. We are now two decades in running the 20th annual Platinum Choice Awards. Eminent Platinum Choice recipients serve as markers for the standard of the meetings industry. We asked our Smart Meetings community to share the hotels and destinations in the United States and abroad that have made a significant impact in their journey, as they continue plan and meet through life's murky waters, and deserve the recognition.