Eating like a caveman never tasted so good. You can still order out at restaurants if you are trying to stick to a Paleo diet. Also known as the "Caveman Diet" eating Paleo means only eating foods like meat, fish, eggs, vegetables, fruits, nuts, seeds, spices and healthy fats and oils. We tracked down a few restaurants in The Woodlands where you can easily order a Paleo meal right from the menu.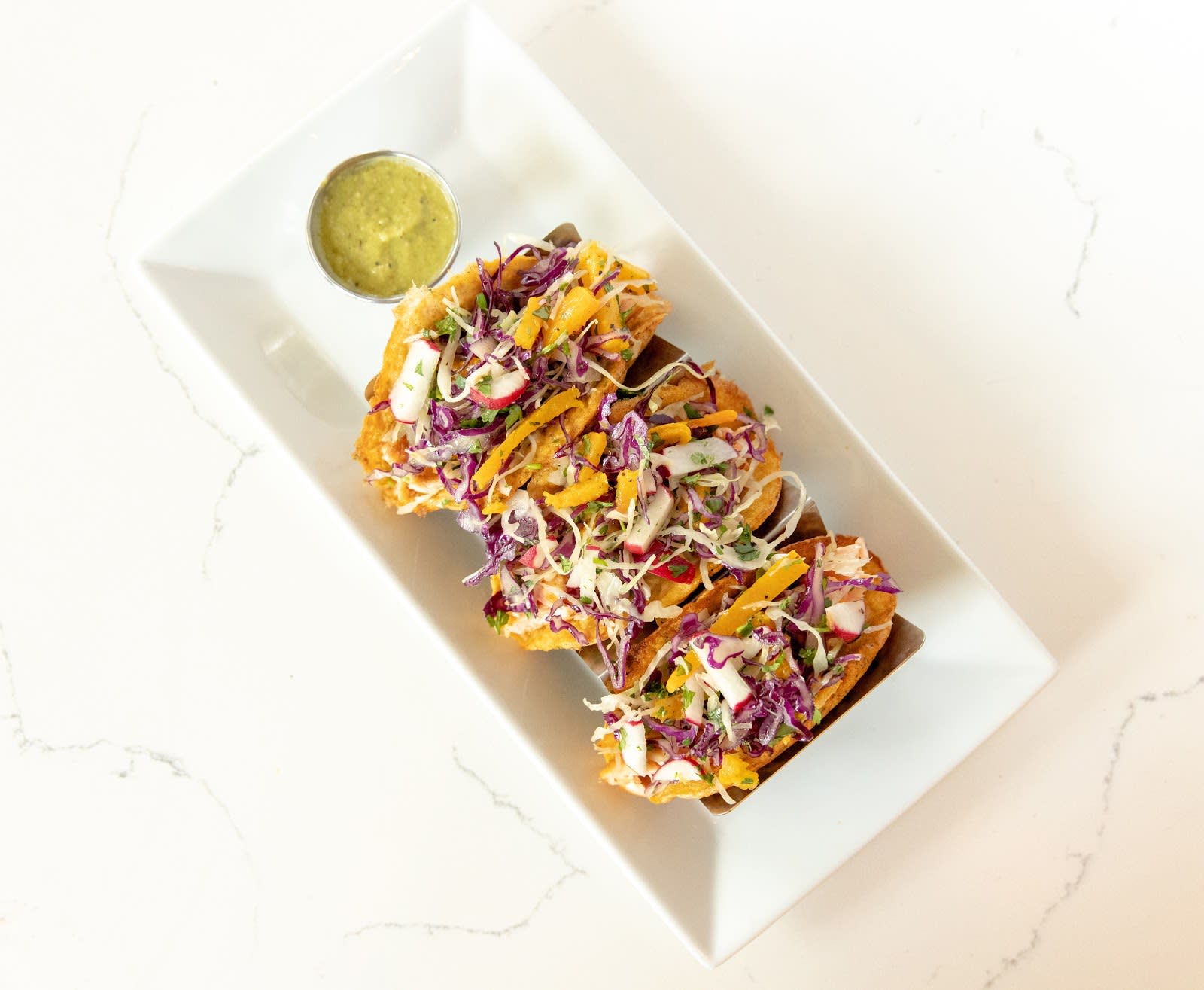 2501 Research Forest Drive | The Woodlands, TX 77381
Bellagreen is a staple in The Woodlands community for healthy food that goes beyond what you would expect. There are several Paleo meals on the menu and they are labeled Paleo so you don't have to question it! Autumn Paleo Salmon Tacos: pan-seared, sustainably sourced salmon topped with a hearty combination of butternut squash, cabbage, radish & cilantro; all atop house-made paprika & parsley seasoned almond flour tortillas; served with house-made avocado tomatillo sauce. The menu is always changing so stop by soon to enjoy these delicious tacos!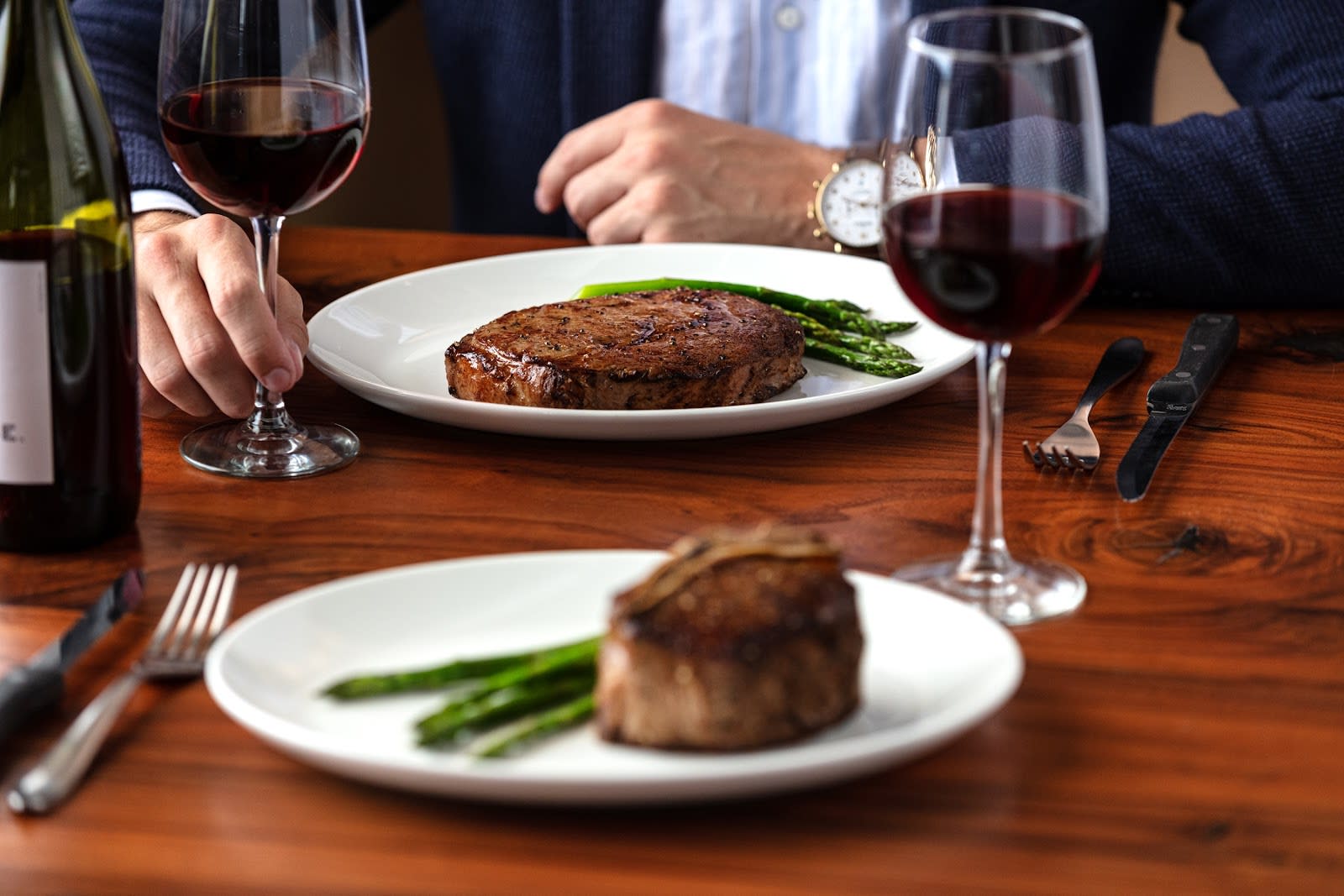 1900 Hughes Landing Blvd, Suite 500 | The Woodlands, TX 77380
Enjoy a stroll around Hughes Landing and stop into Del Frisco's Grille for a healthy Paleo meal. Your best bet is to try one of Del Frisco's signature steaks hand-selected from their premier Double Eagle Steakhouse. You have choices of filet mignon, bone-in filet, prime New York strip and more. Opt for a side of fresh roasted asparagus. You could also try the simple prepared salmon with roasted asparagus, citrus & herb vinaigrette and charred lemon.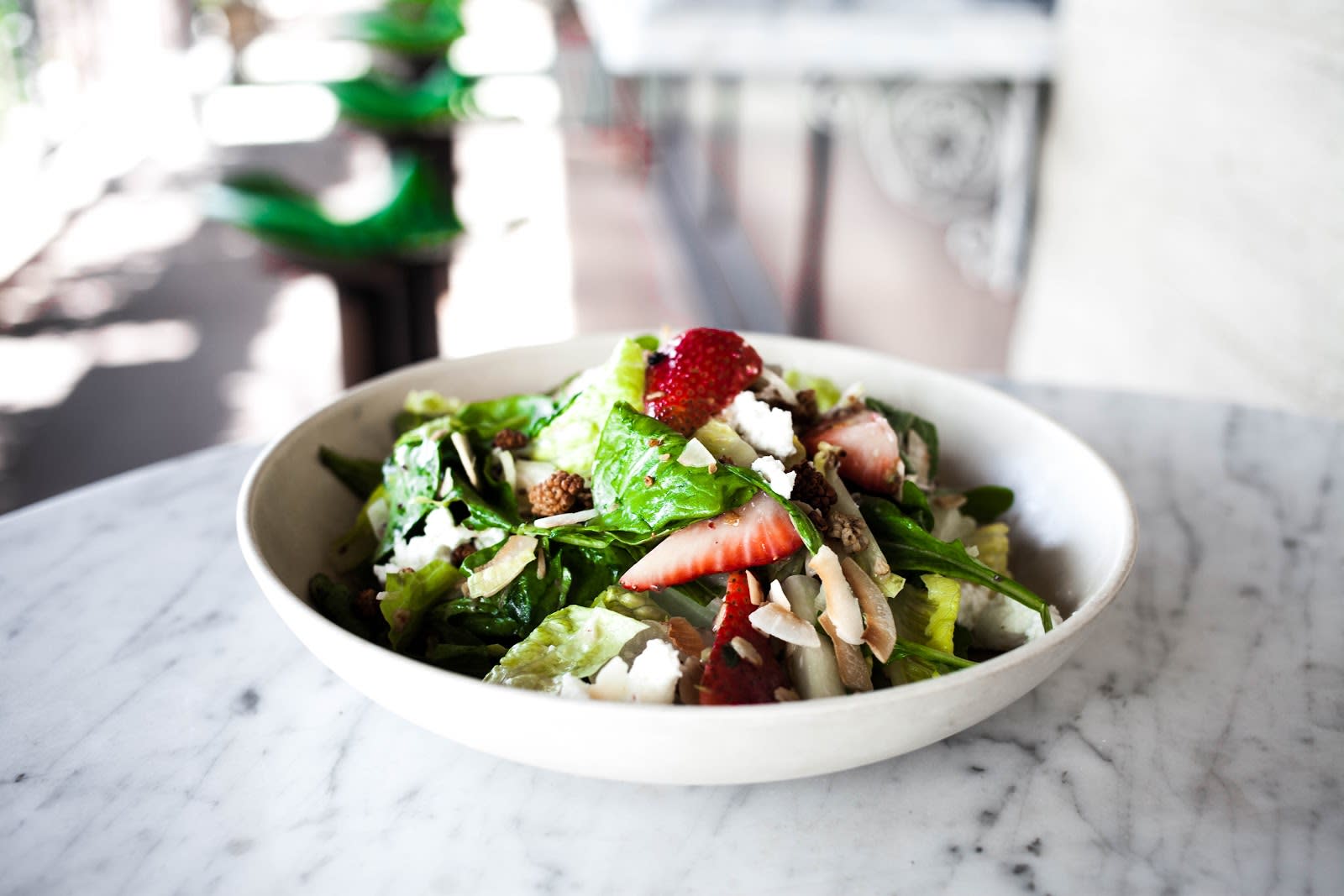 1900 Lake Woodlands Drive, Suite 100 | The Woodlands, TX 77380
Flower Child in The Woodlands has tasty Paleo meal options too! The roasted cauliflower is a great side to any protein base, like salmon for example. You can also add grilled salmon to any of their specialty salads. The Strawberry Fields salad includes organic strawberry, arugula, romaine, shaved fennel, dried mulberry, coconut, goat cheese with chia seed vinaigrette. (You'll have to ask them to remove the goat cheese. They also sprinkle a small number of toasted oats on top, so be sure to ask for that on the side.) This restaurant is really good about substitutions so just ask and they will help you figure out the best meal option for you.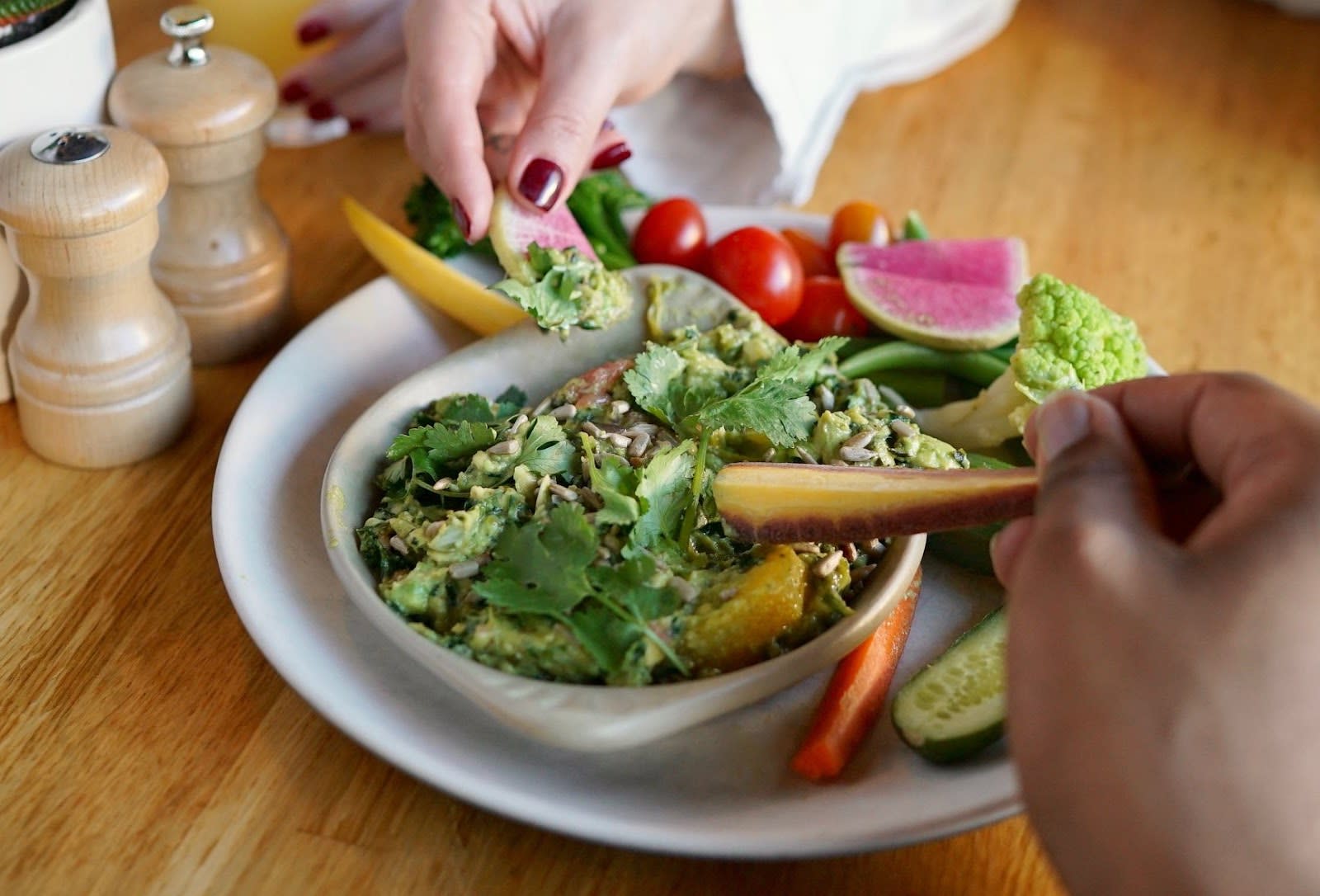 9595 Six Pines Drive, Suite 150 | The Woodlands, TX 77380
From deviled eggs topped with bacon, to vegetable sides roasted up fresh and fast, True Food Kitchen in Market Street is one of those places where everyone can find something great to eat. No matter the time of year, True Food Kitchen menu items can be customized to accommodate your needs. They even have a menu with substitute options for Keto and Paleo diets. For example, the Kale Guacamole with vegetables instead of pita chips or the Garden Scramble with no cheese and add avocado.
AROUND THE WOODLANDS 
448 Sawdust Road | Spring, TX 77380
This restaurant sources local ingredients and they change up the menu each season. For a Paleo option, consider the Cajun Shrimp Salad dish with baby spinach, blackened Gulf shrimp, cucumber, tomato and red onion. Ask for the dressing on the side or just use olive oil with a dash of salt and pepper. You can also add protein to any of the house salads. Choices include crispy, grilled or smoked chicken 44 farms grilled steak, grilled shrimp or market veggies.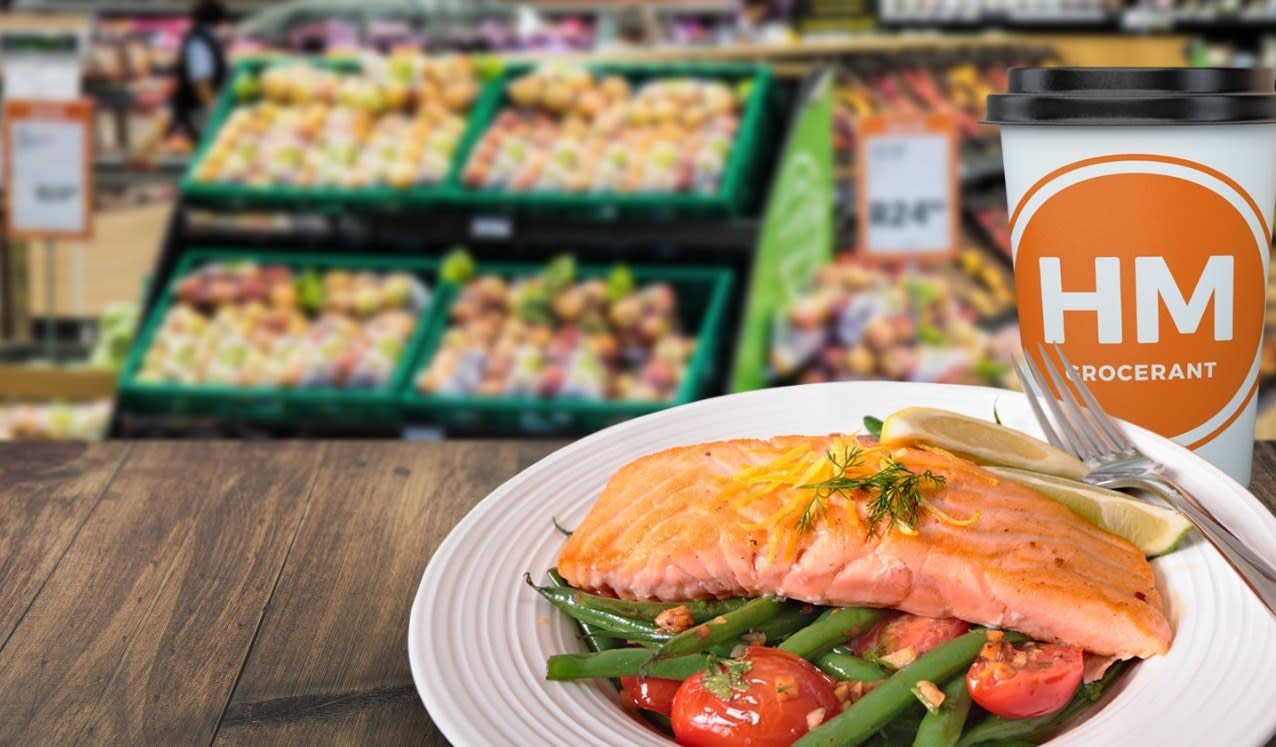 25115 Gosling Road | Spring, TX 77389
Harvest Market is officially a "grocery store" but they have a restaurant section where they serve food and drinks. One of the most popular items to buy is the freshly prepared roasted chicken or fresh-caught wild salmon. Choose veggie sides or a salad to round out your meal.
On the search to fulfill other dietary needs? Check out our vegetarian blog, which shows items like the Quinoa Burger, Vegan Tacos and the "Oh Kale Yeah" salad.