How a local couple is giving back to the community
Taylor and Cullen Handfelt were born and raised in The Woodlands and though their youth paralleled each other—growing up in the same church, having mutual friends—they didn't meet until 2009 while at college at Texas A&M University.
"We were inseparable after that," Taylor recalls.
In 2016, the husband and wife duo opened Piney Rose Flowers & Decor, a full-service floral design studio. They have run the business for several years from their home and now have a storefront. While weddings are around 70% of their business, their offerings expand well beyond to include large event floral design, floral arrangement classes, daily and subscription deliveries, sympathy arrangements, and a gift shop. This locally owned flower shop in The Woodlands has become a big hit with locals and visitors alike.
"We love all the amazing people here, how incredibly charitable everyone is and the community itself is so beautiful," says Taylor. "Our name Piney Rose was inspired by the piney woods that surround us here in The Woodlands."
As brides plan weddings in The Woodlands, the team at Piney Rose is here to ensure the flowers set the tone and ambiance no matter the budget. Taylor says peonies are still a favorite, but they've had a high demand for dried flowers and grasses like pampas grass, especially in the fall. Other dried varieties like palms and ferns are also appearing in many of their designs. She recommends not cutting costs on the bridal bouquet but mixing in some understated table centerpieces that can help stretch a budget further.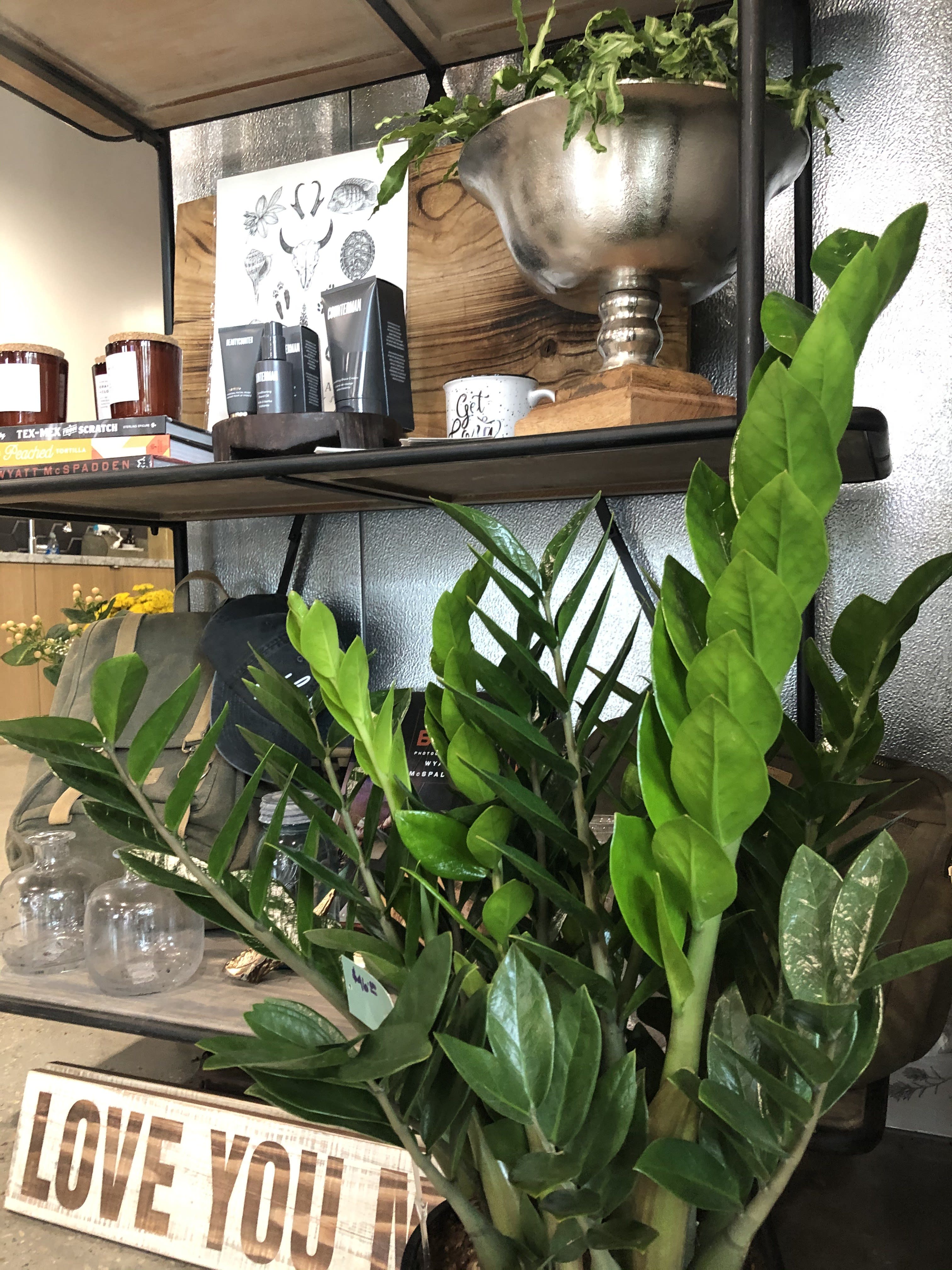 "The biggest trend I would say is loose flowers in their natural form, nothing over processed or designed in a constrained structure," said Taylor. "This is our favorite trend and we think it's here to stay. Flowers deserved to be appreciated in their natural state."
Piney Rose services several large galas and corporate events throughout the year, so if you're planning a gathering, conference or annual meeting in The Woodlands, our Visit The Woodlands team can help coordinate everything from your florist to your hotel.
Attending a group floral arrangement class with Piney Rose is a great teambuilding opportunity. Classes last around two hours and they provide light bites and drinks while you learn tips and tricks in designing and keeping flowers. Their classes are very hands-on, and you get to take home your creation!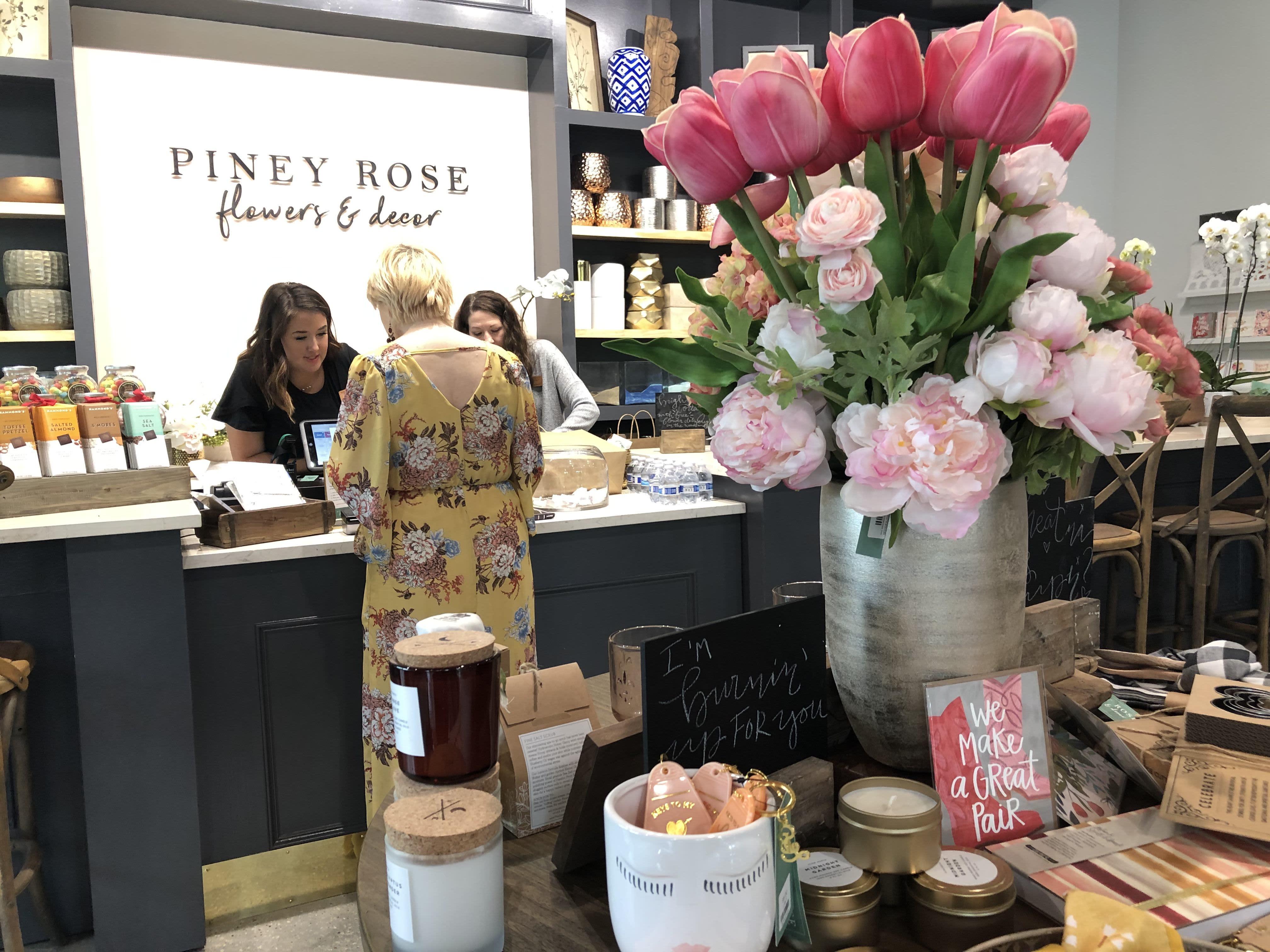 If you live in the area, the Posey Club subscription service is a real treat. You choose the size, color scheme and frequency and fresh flowers are delivered right to you on a regular basis. Sounds fabulous! Treat yourself with a visit to Piney Rose Flowers & Decor's brick-and-mortar location (2417 Research Forest Drive, Unit B) and spend some time at their arrangement bar. Be creative and get your hands dirty. Pick your vessel, pick stems or succulents, and their team will help you arrange it all and top it off with moss, sand or gems. It's relaxing and fun for all ages.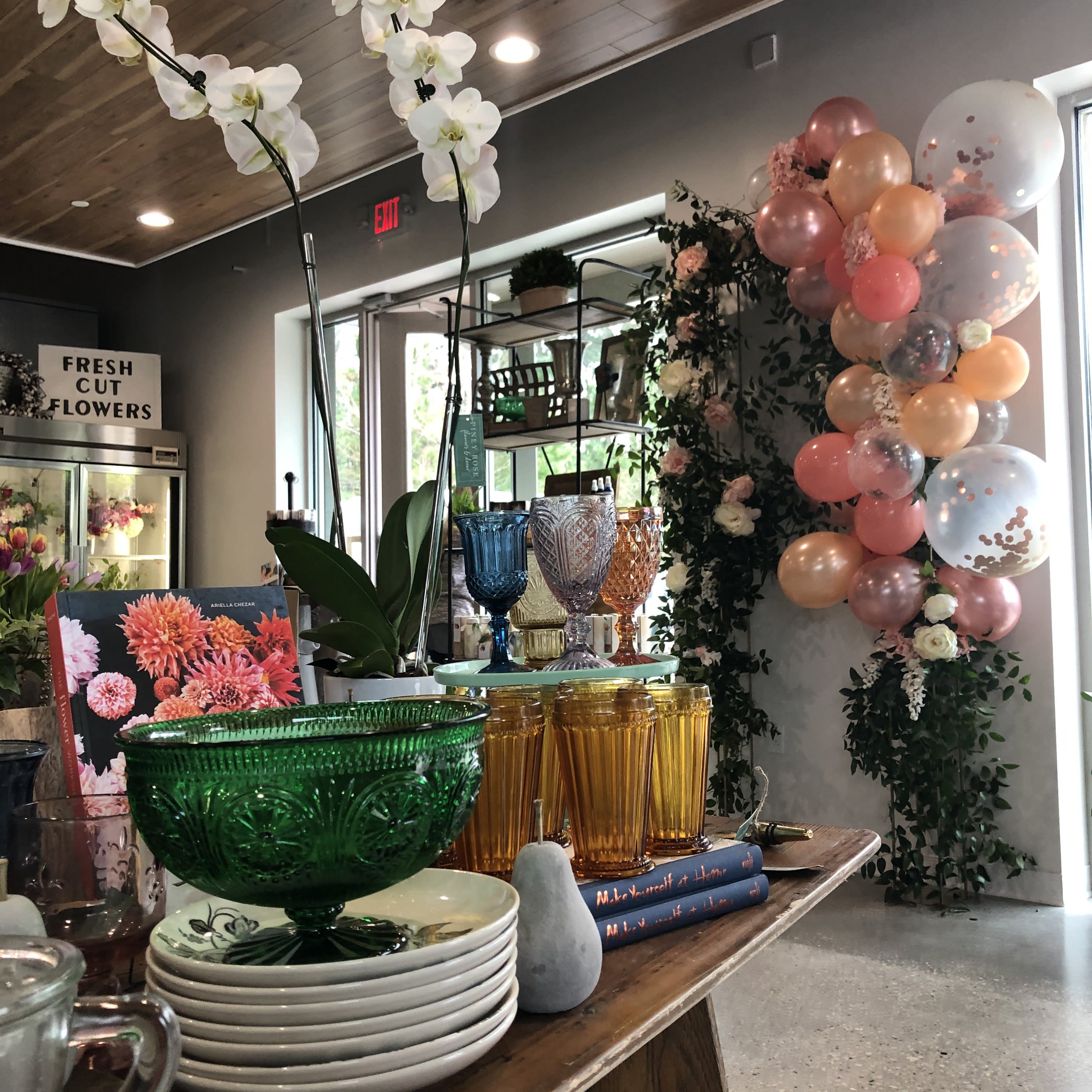 Piney Rose takes its mission of serving others seriously. Every year, they donate to several nonprofits with missions they support, including education groups, shelters, community involvement organizations, food pantries, Christian faith-based organizations, and women empowerment. They also donate any florals not being used after an event to nursing homes in The Woodlands.
"Giving back will always be a part of who we are and the reason we do what we do," Taylor said. "We love this community and are proud to call it home."