The art scene is alive and thriving in The Woodlands. More proof comes from the distinguished and emerging artist, Alex Bunch. His unique glass mosaic artwork designs are now featured at Market Street, inside Luxe Custom Collective. You may also see his artistic influence all over town with the latest "wearable" designs.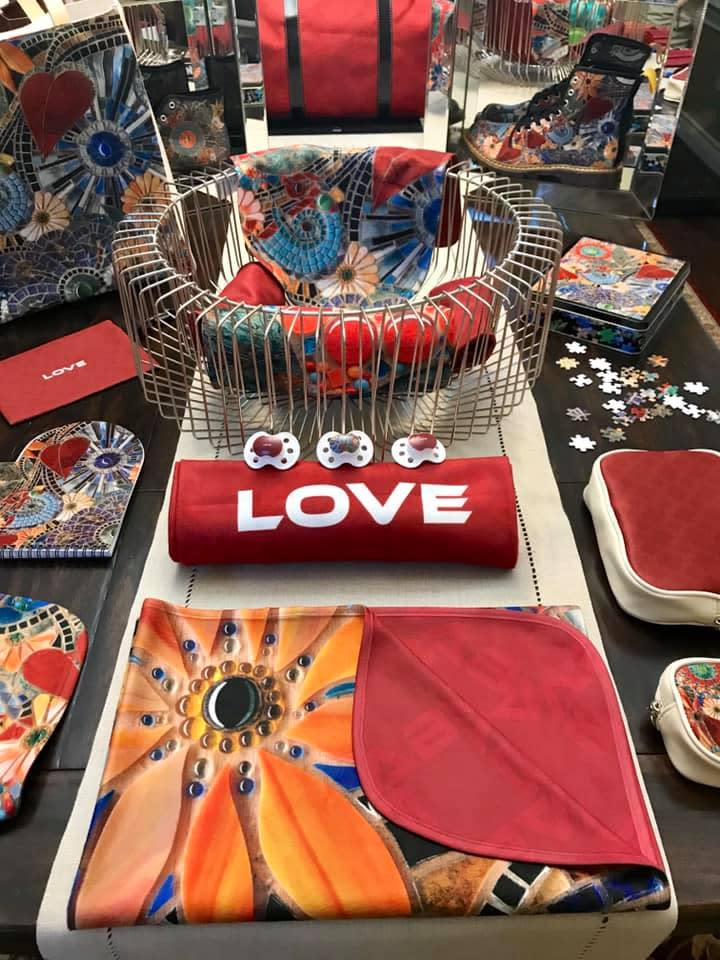 Alex Bunch has always been the creative type, working in graphic design, marketing and sometimes drawing or painting. But it wasn't until 2016 when he started using glass to express his creative side. What started as a curious interest has already grown into something that has the art world taking notice.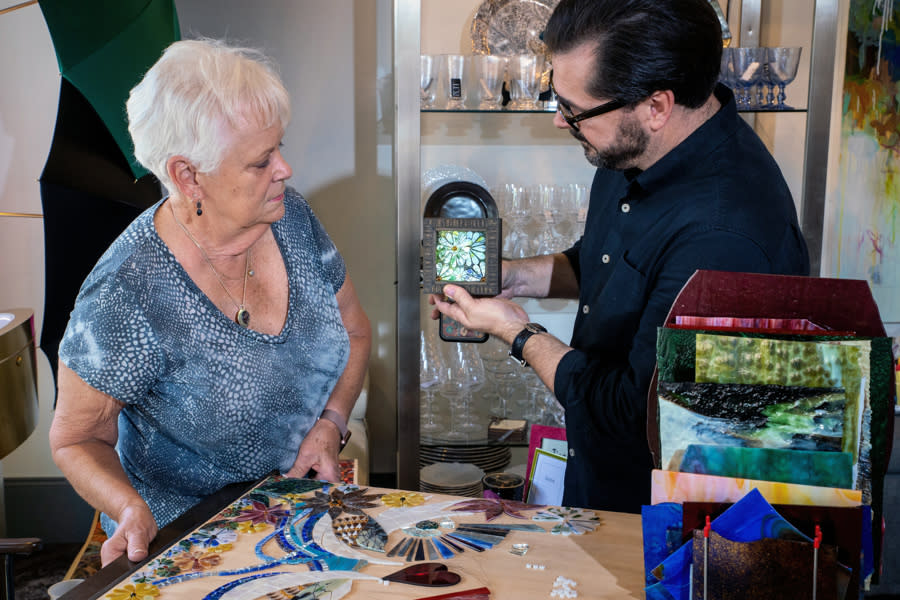 Photo courtesy of John Hallet

"I needed a creative outlet," explains Bunch. "I started buying glass and working with it. I realized how much I really loved sculpting artwork out of glass."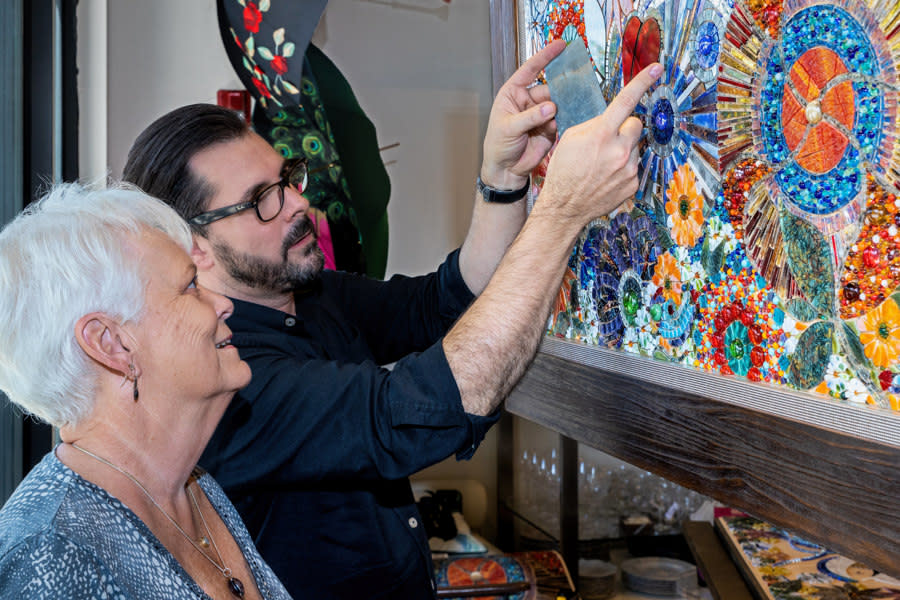 Photo courtesy of John Hallet
"LET THERE BE LOVE" IS BORN
The path to a complete mosaic art piece was not easy. Bunch worked for hours each day to learn and perfect his new craft. After a lot of months (and some glass cuts to show for bragging rights), Bunch had done it. "Let There Be Love" was complete.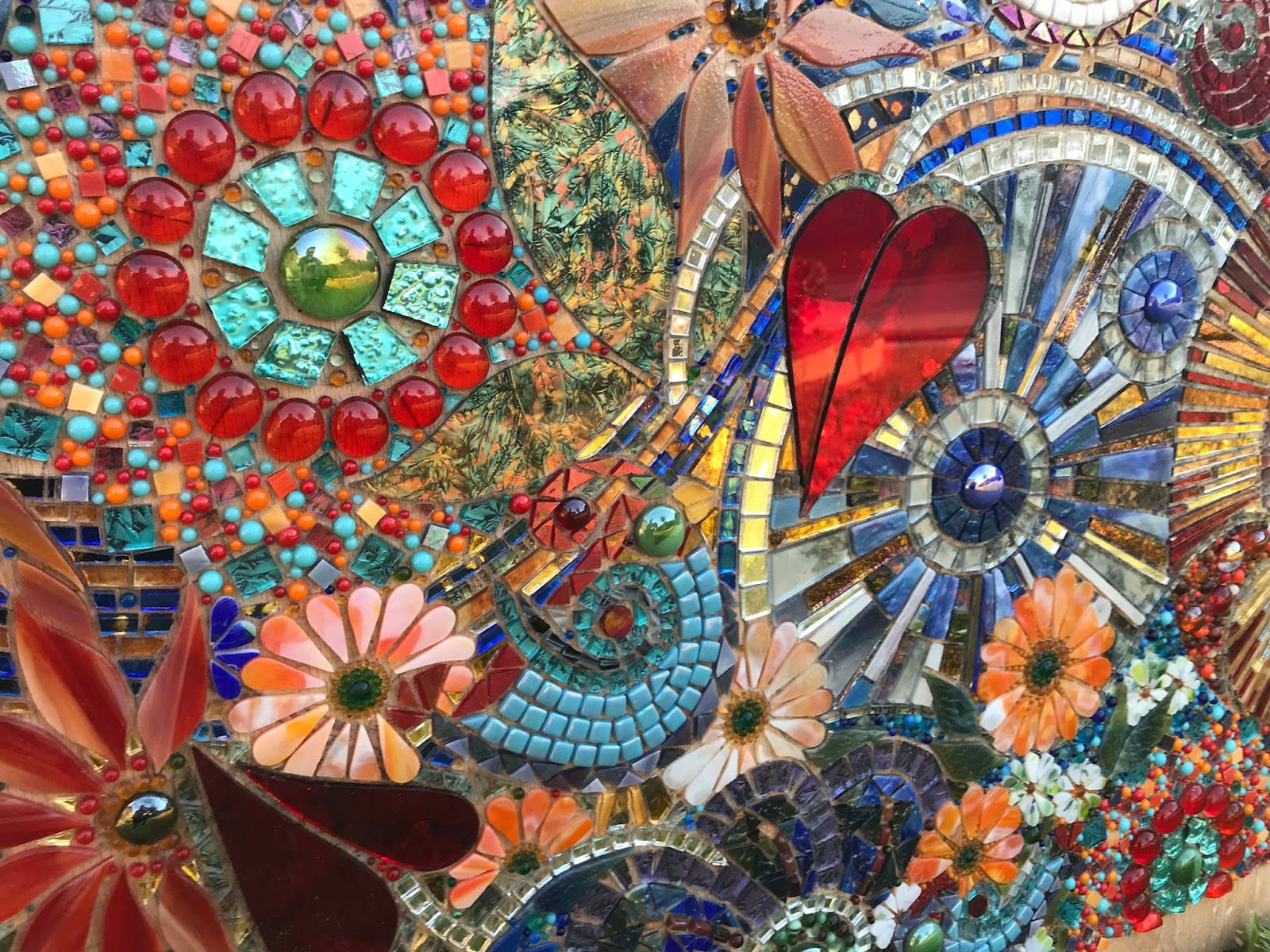 The dazzling piece of mosaic artwork portrays several representations of hearts in the piece. You can see a larger red heart that is two pieces coming together as one. The colorful design also features a leaf-shaped heart made out of smaller red glass pieces.
"It's all about love," explains Bunch. "I think the world could use more love. I feel like that is what life is all about and we sometimes forget, but really that is just it, we are here to love one another."
The art community immediately took notice of the inspiring love masterpiece. Bunch and his artwork were featured on opening day at the Glade Cultural Center. People started asking Bunch if he could make something for them. That's when he got the idea to help his artwork live outside the walls.
ART OUTSIDE THE WALLS
Besides the fact that it takes a very long time to create just one piece of mosaic art, Bunch wanted his artwork available to more people, in various ways.
"That's how the first piece of merchandise came about. There is a boot design with the mosaic pattern all over the boots. I have other wearable designs and small items people can use daily."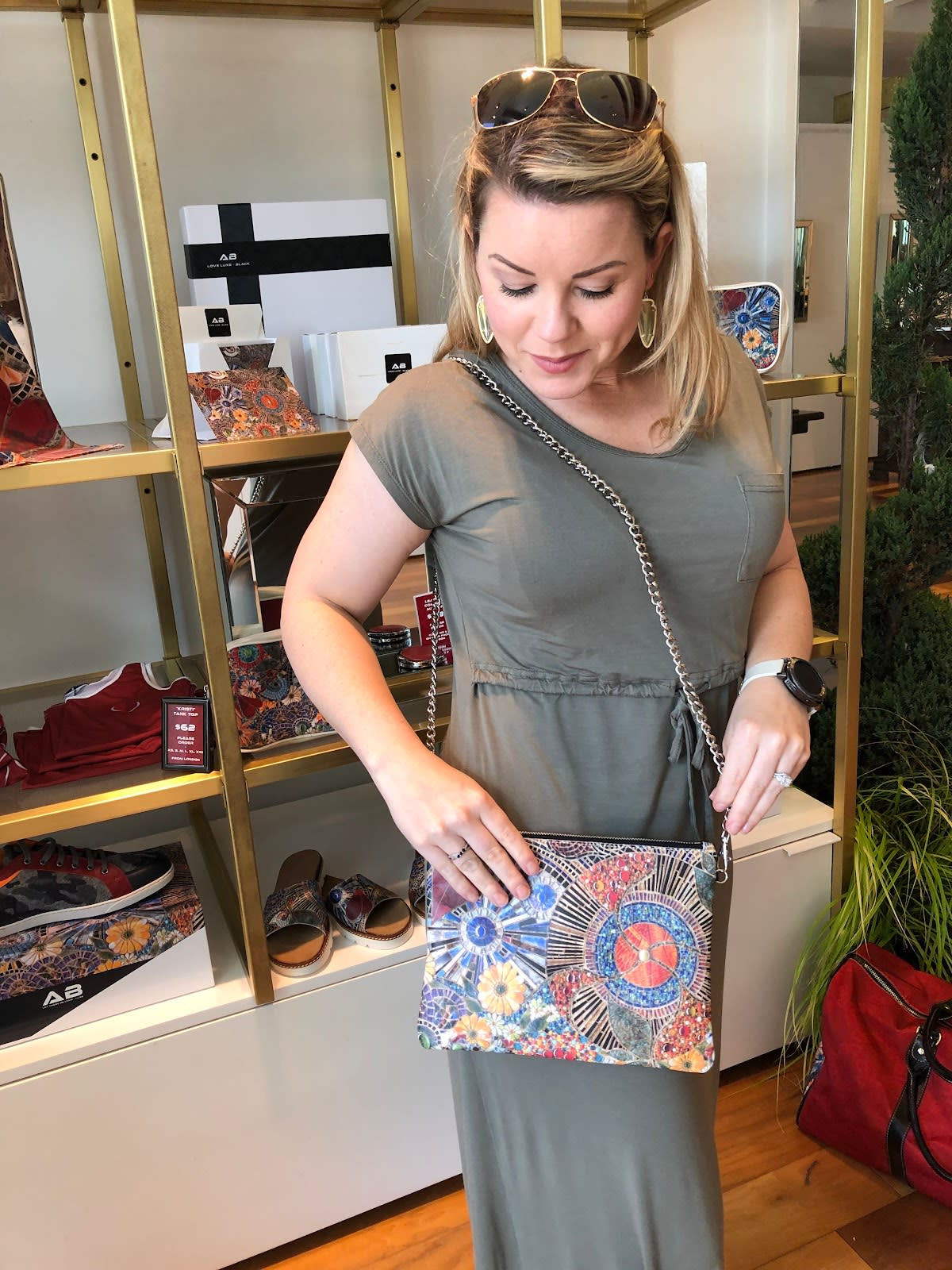 Artwork by Alex Bunch can also be found on scarfs, shirts, notecards, yoga mats, notebooks, handbags and more. You can see his work in person at the store Luxe Custom Collective in Market Street. Luxe sells all types of beautiful luxury home decor, jewelry and furniture. Right now Bunch's work can be found in several areas of the store. While the success has been great, Bunch strongly believes his mission is more than just selling art.
"It's not about selling merchandise to me, it's about spreading a message of love. I want people to feel the love and be reminded to show love when they wear and use my artwork."
Bunch is proud to be a part of the growing arts community in The Woodlands.
Photo courtesy of John Hallet
"I really do feel like the creative community has more visibility than it did before," said Bunch.
"This is in large thanks to The Woodlands Arts Council, Glade (Cultural Center) is also really creating a hub for those things. Music venues, Inspire Film festival and more, there is so much going on there. It's just growing and growing."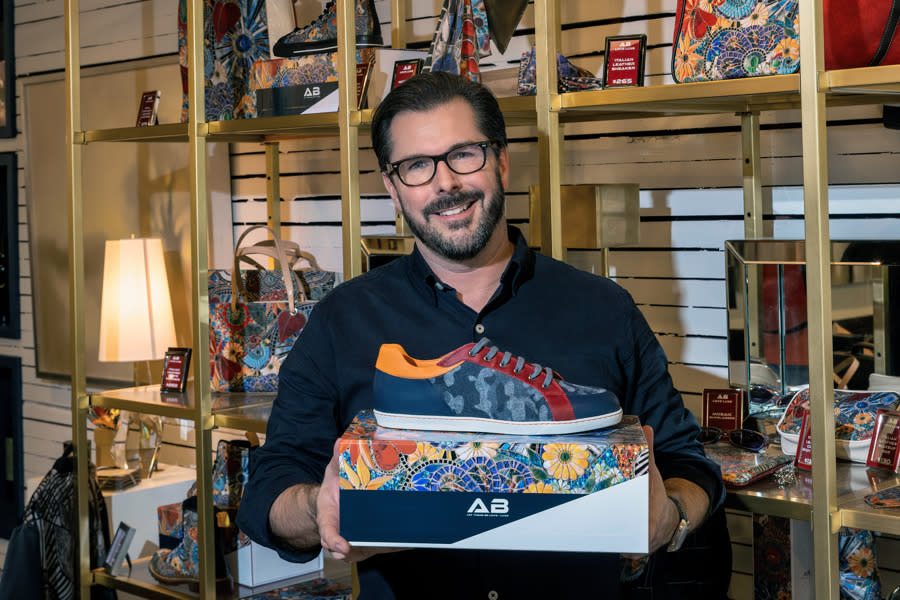 Photo courtesy of John Hallet
You can stop by Luxe Custom Collective in The Woodlands to see Bunch's work in person or shop his collection on his website. Bunch is also working on an all-new mosaic design for early 2020. We will be sure to let you know when it's ready and where you can see it on display!