The countdown is on! Things are changing for Domestic travelers this fall. Beginning October 1, 2020, the U.S. Department of Homeland Security will implement the final phase of REAL ID enforcement.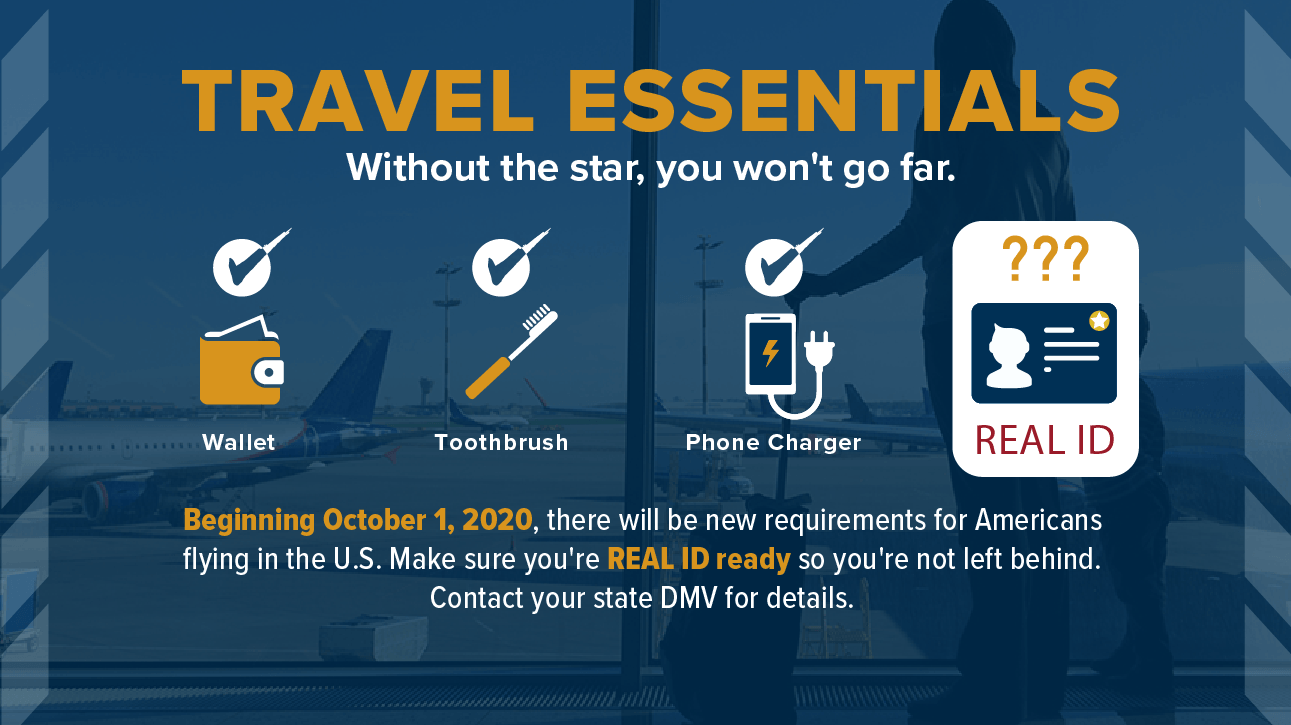 WHAT IS A REAL ID?
A REAL is a form of identification that meets increased security standards for state-issued driver's licenses and identification cards. Travelers 18 and up will be required to provide either a real ID or another TSA-approved form of identification in order to fly after October 1, 2020.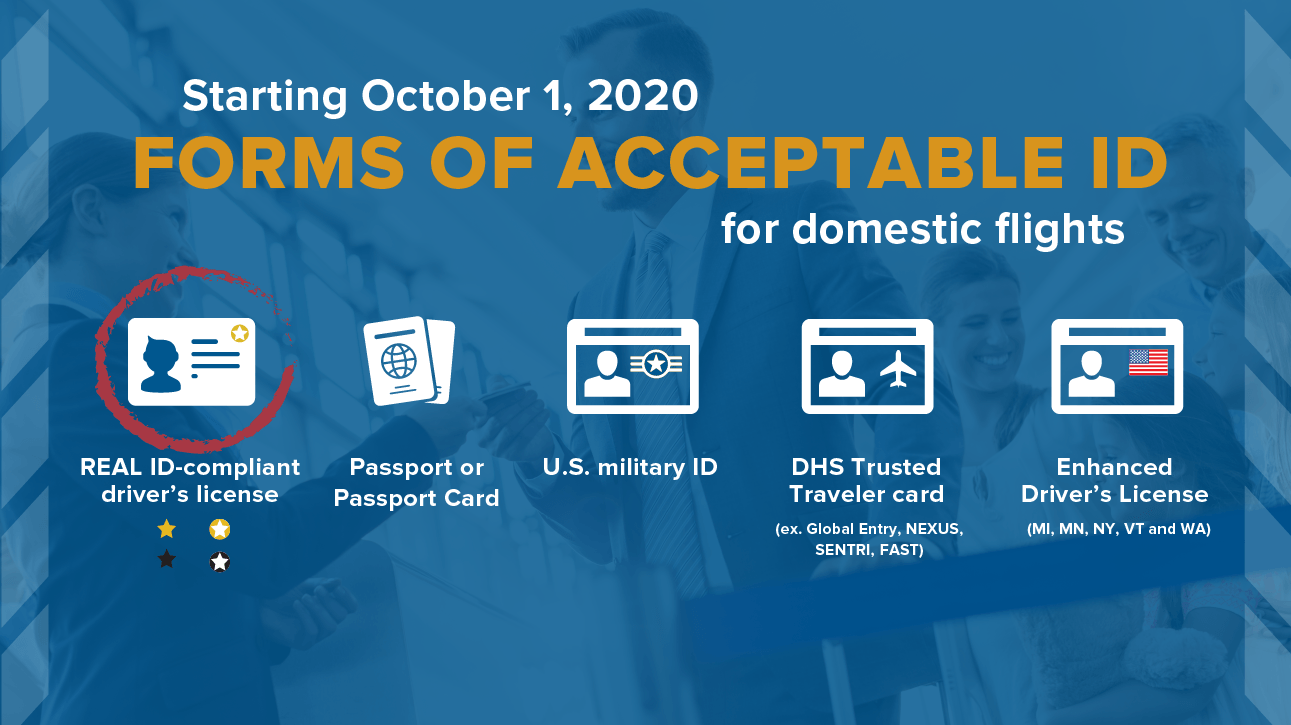 WHAT OTHER FORMS OF ID ARE ACCEPTABLE?
Have a U.S. Passport or Military ID? Don't worry, you're covered, but be sure to check with any friends, co-workers or travel buddies to make sure they are as well. Some alternative forms of identification are allowed in place of REAL ID, may include biometric screening and existing enrollment in Trusted Traveler Programs, This can help mitigate the effects of REAL ID enforcement, while also ensuring a secure and efficient screening process. Click here for a quick look at other accepted forms of ID.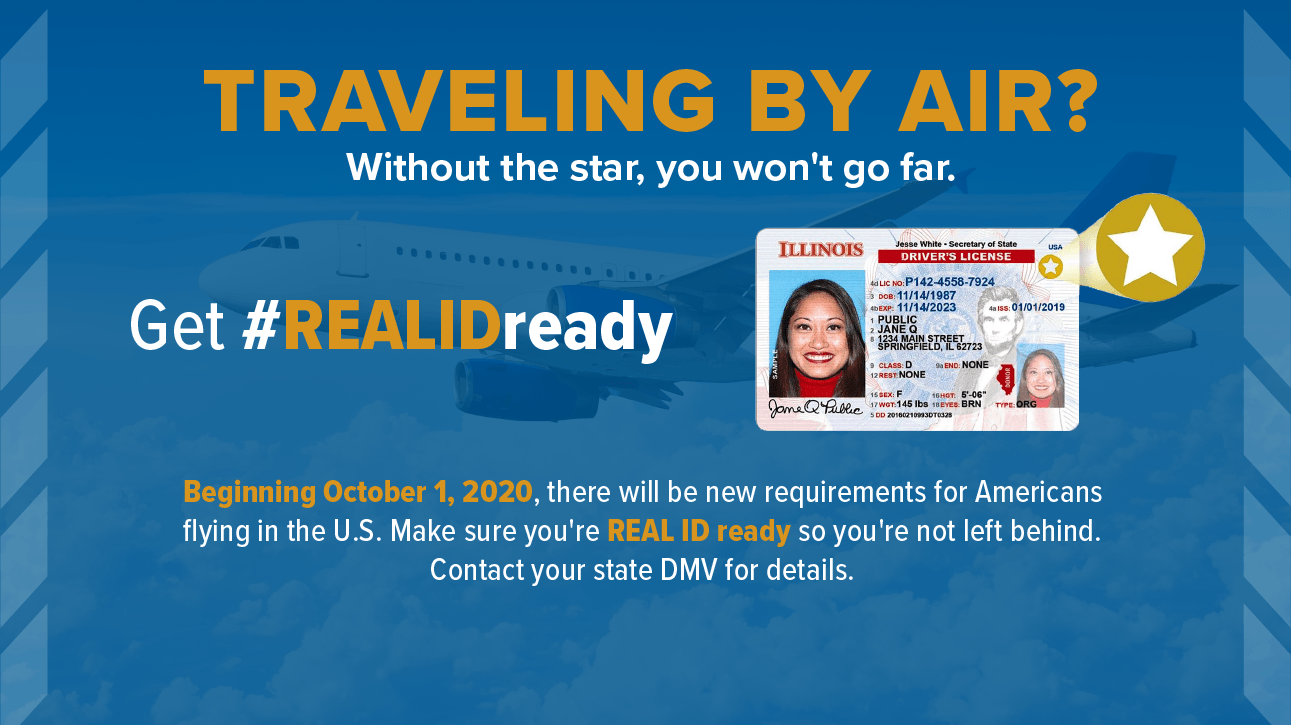 DO I NEED A REAL ID?
While there are other forms of ID will be accepted, we recommend being REAL ID-compliant to keep the air travel process moving and to avoid missing a flight. Visit The Woodlands understands how much time and effort go into planning vacations and business travel so be sure to get your REAL ID well ahead of the deadline!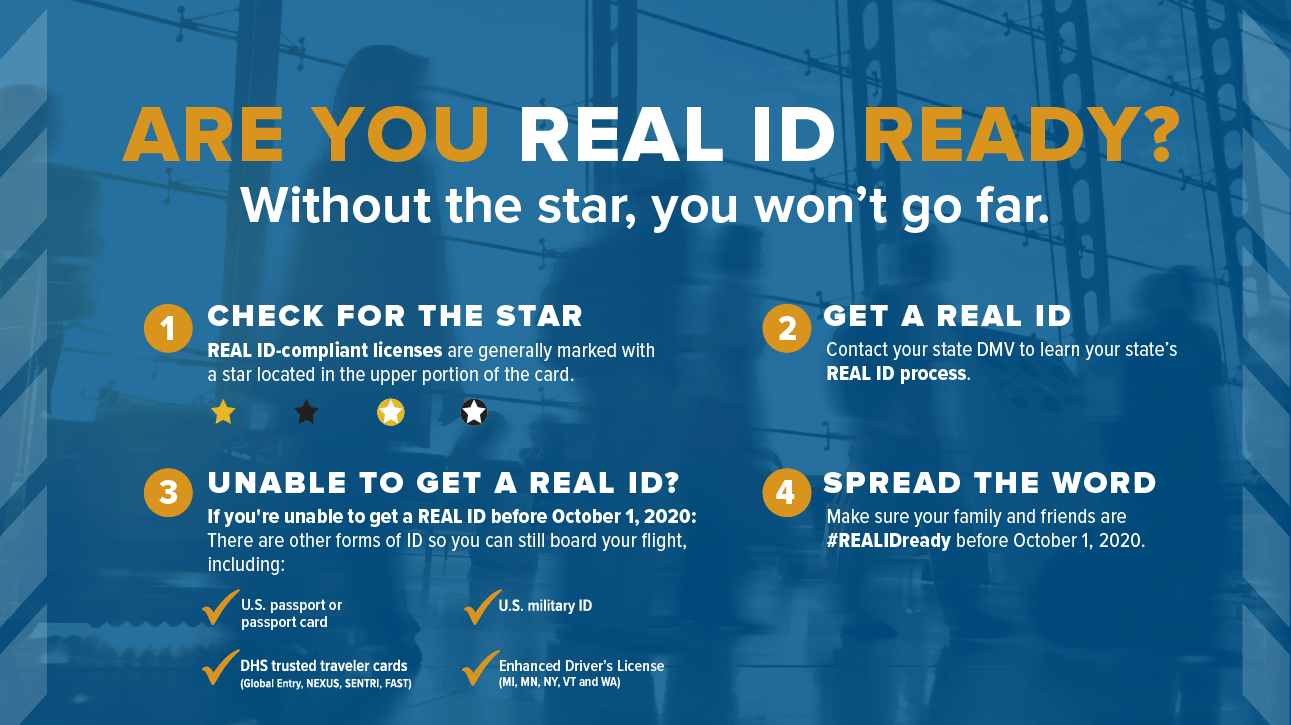 ARE YOU REAL ID READY?
It's time to check your wallet. Take a look at your driver's license or state ID, if it doesn't have a star – it won't fly (and neither will you).
Need to get your REAL ID? Check here to locate Real ID information from each state DMV. Lines at state licensing agencies could be lengthy, especially as the year goes on. You don't want to be without a star or an accepted ID form after October 1, especially when heading into the holiday travel months of November and December!
This can be a lot of information, so remember this, without the star, you won't go far.
Take a look at this 4-step checklist to make sure you will be wheels up in 2020!