Festive shopping with lots of holiday cheer, it's the unofficial start of the holiday season - the Junior League of The Woodlands, Inc. Holiday Market! The popular event is not just a place for friends, shopping and Santa, it's also something that really helps out people in the area.
"This is an event that is unique to our area of North Houston. It is local and it supports our local community," said Louise Blanchard, Holiday Market Co-Chair. "Our shoppers come year after year and make it a tradition with their friends and family."
"We have a great variety of merchants so the event appeals to many people," said Co-chair Shonna Speer. "Especially those who really enjoy the head start on holiday shopping."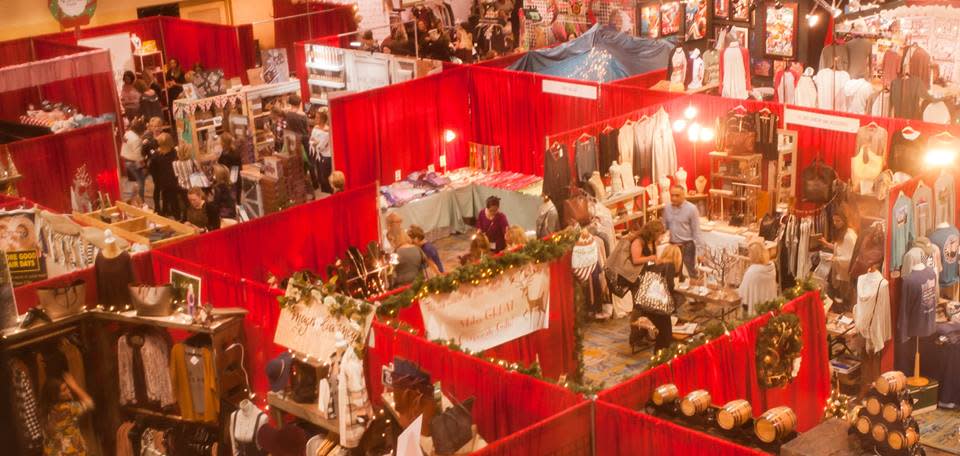 This year's theme: Once Upon a Time in Toyland
"We are so excited about our theme and hope our guests feel they are being transported to a Toyland of bygone years along with all of the fun and wonder that comes with that! Our merchants will have everything you need to put on and under your tree and some fun shopping for yourself!" said Speer.
The shopping extravaganza event will be held at The Woodlands Waterway Marriott Hotel & Convention Center November 16, 17 and 18 with a preview party on November 15. Vendors include adorable clothing and jewelry, unique handmade items for the home and even items for the guys like Houston themed sports memorabilia.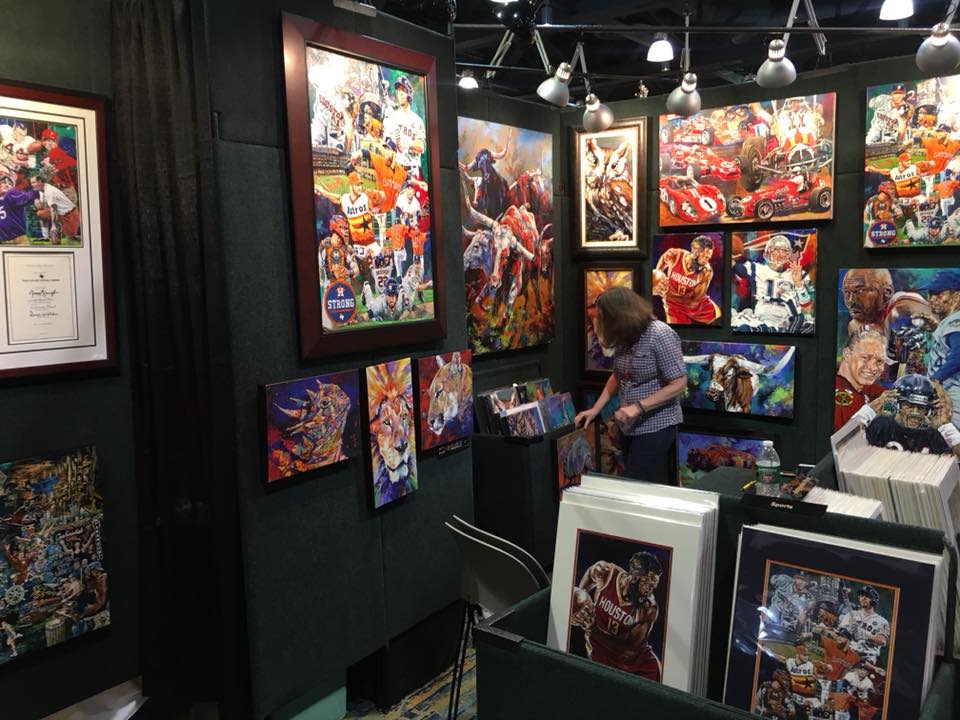 New for 2018: The holiday "gift pull"
Louise Blanchard explains how it works:
"Kendra Scott has been a huge supporter of our organization and this year they have donated $20,000 worth of jewelry to our event," she explains. "Guests at our Preview Party on Thursday night will have the opportunity to purchase a ticket for $100 that will allow them to choose a gift from Santa's Kendra Scott bag. All items are worth at least $100 and can be worth double that! We are so grateful to Kendra Scott for the donation and we know it will be and amazing experience for our shoppers!"
Another fun tradition at the Holiday Market is an exclusive Christopher RADKO glass ornament specifically designed for the event!
"JLTW has worked with Radko for several years to build ornaments to fit the theme of Market each year," said Speer. "It is an extensive and detailed process that goes into making this beautiful ornament and turning it into a memory.  We chose a toy-filled wagon this year that fits our Toyland theme beautifully."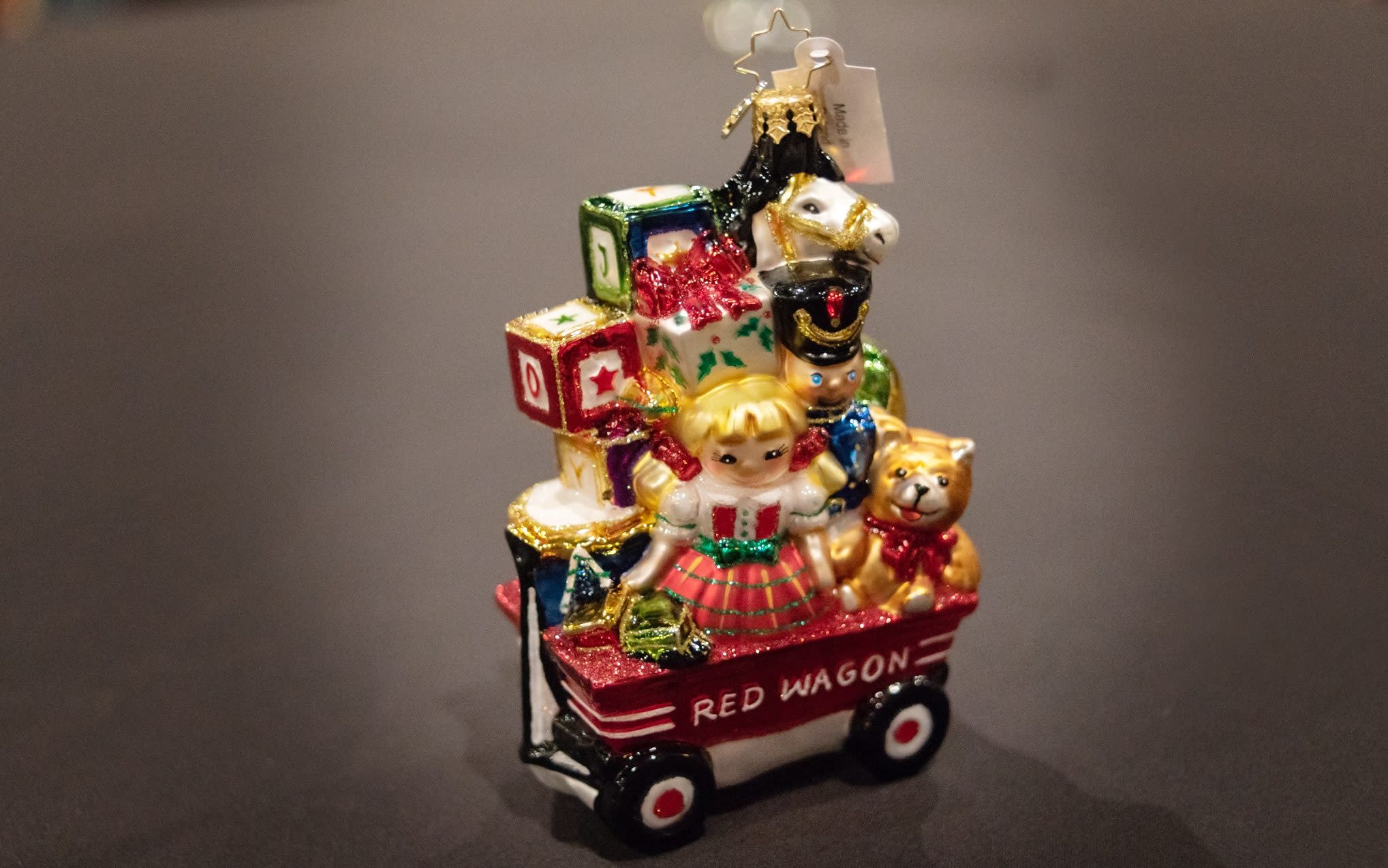 Parents, Santa will be making a stop by the market on Saturday and Sunday for a chance to meet with the kids in the community.
The Holiday Market is the main fundraiser for the Junior League of The Woodlands (JLTW), serving the area of suburban North Houston. JLTW supports and runs many community programs that benefit women and children in the area. For example, New Beginnings is an organization that supports victims of human trafficking and another mission supported by JLTW provides sustenance and meals to food insecure youth in the community.
The Woodlands Waterway Marriott is the host hotel for the event, so people are encouraged to make it a staycation and stay a night to enjoy two days of shopping and holiday fun! Click here for other hotel options in the area.
Shopping hours are 9 a.m. to 6 p.m., November 16 and 17 and 10 a.m. to 4 p.m., Sunday, November 18. The Market will preview its "Once Upon a Time in Toyland" theme with a VIP event and preview party on Thursday, November 15, from 7:30 p.m. to 10:30 p.m. Along with shopping; the party features a live band, raffle and cocktail party. Tickets are $100.00 per person. You can purchase tickets online through November 9. If you miss the online tickets, don't worry, you can purchase them at the Market Friday through Sunday!
Don't forget to check out other fun activities happening in The Woodlands this month.