A bartender is not just a person who pours you a drink and refills the kegs. As the rise of speciality cocktails continues into 2019, bartenders are often called on to dream up and create some seriously complicated combinations. And, in The Woodlands, the speciality drink game is strong. One dining hot spot is raising eyebrows (and winning awards) with a certain drink made with smoke.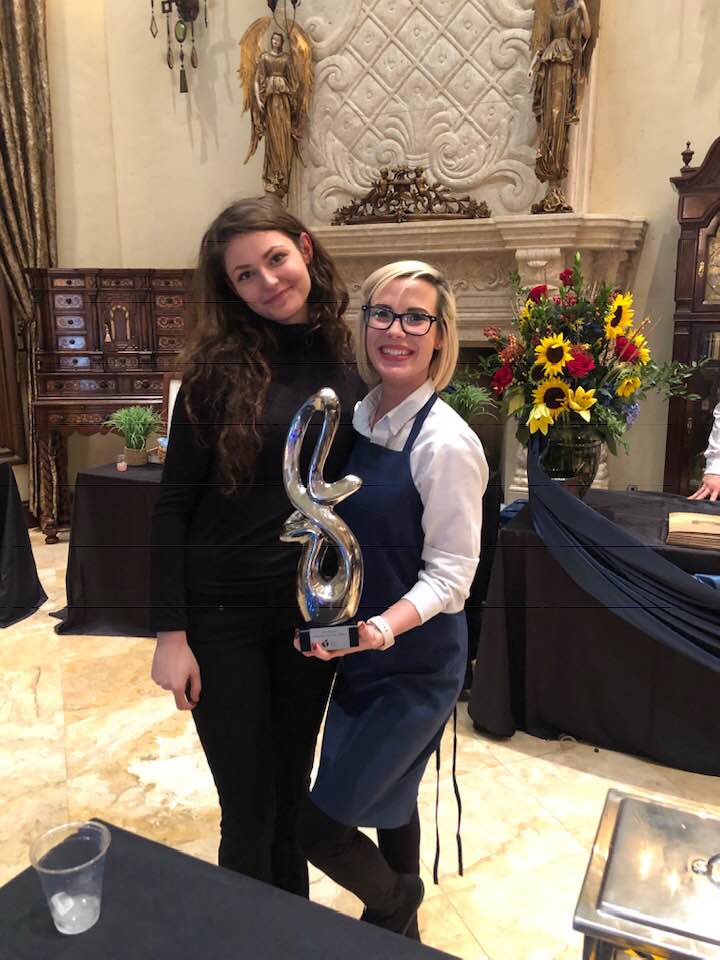 Alex Weaver and Holly Simpson pictured with the Bartender Shootout award.
The bartender crew from the Fielding's Restaurant group recently won first place in the American Heart Association Fundraiser Bartender Shootout. It wasn't an easy feat. The competition among restaurant bartenders in the area were given just one rule: make a bourbon drink with 1876 Whiskey. The team from Fielding's created a magical drink made with fire.
"The Dragon's Breath (drink) is awesome because it is a conversation starter," said Alex Weaver, head bartender at Fielding's Local. "When the smoke softly fills the air in the bar and guests experience the lovely campfire smell they are in awe."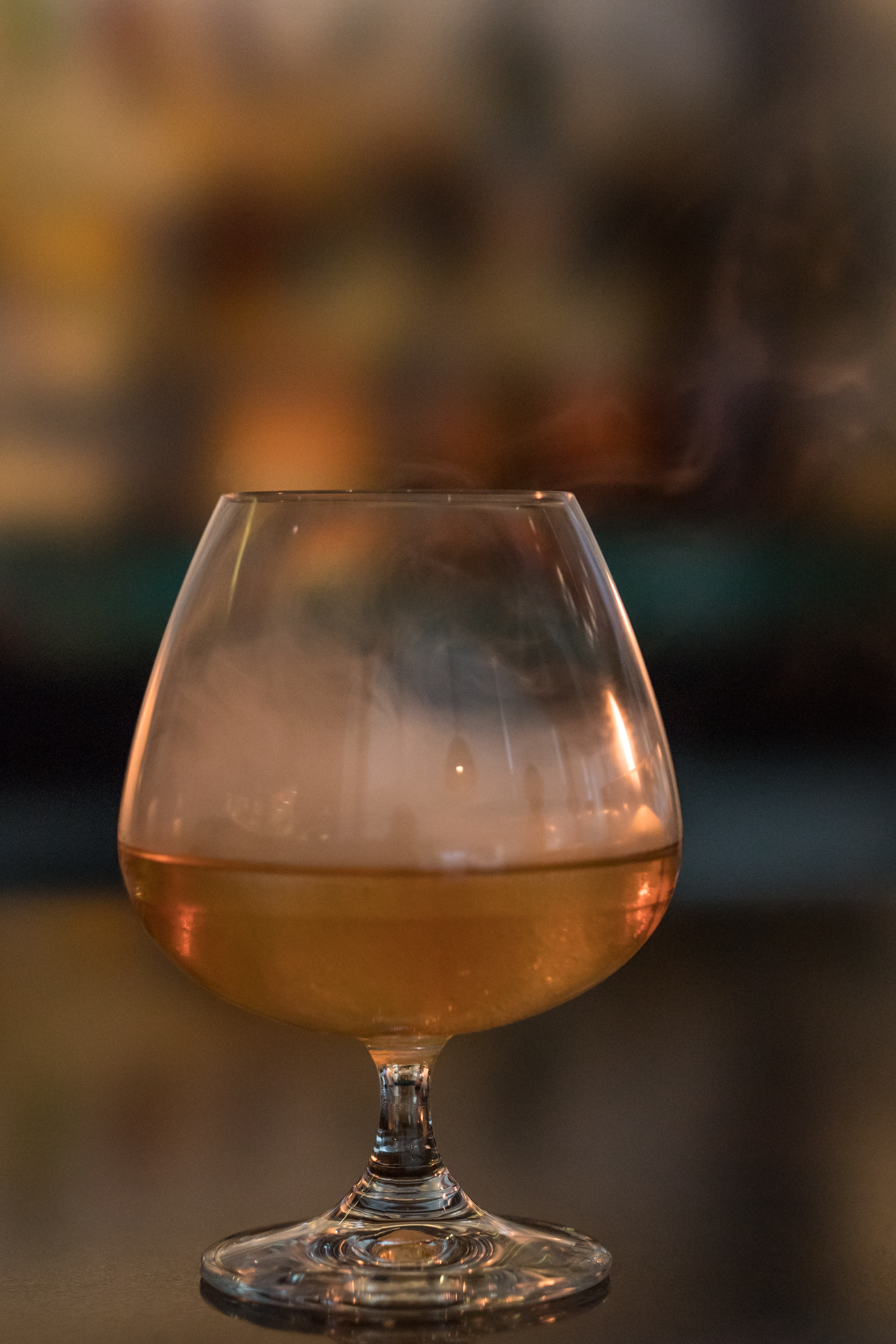 The Dragon's Breath
The cold drink is actually smoked in a smoke box, which is a clear box that opens from both sides allowing you to smoke five cocktails at once. Bartenders then light the Dragon's Breath on fire for the final touch. Dragon's Breath ingredients include: 1876 Texas straight bourbon, St. Germain elderflower liqueur, Cointreau, Cane syrup and smoked ice cubes.
"The inspiration on this cocktail is based on our first concept Fielding's Wood Grill," explains Weaver. "They use Texas Oak and pecan for their wood fired grill. Similar to the sensory response of the cocktail, upon entering the restaurant you immediately smell the burning wood."
The drink will cost you $16 and you can enjoy it for half off during happy hour, which is 3 to 6:30 p.m. Monday through Friday.
Together Weaver, Holly Simpson and Luis Valbuena won the Shootout award. Weaver was recently named head bartender at Fielding's Local and will be leading the charge when it comes to creating custom cocktails for the restaurant group.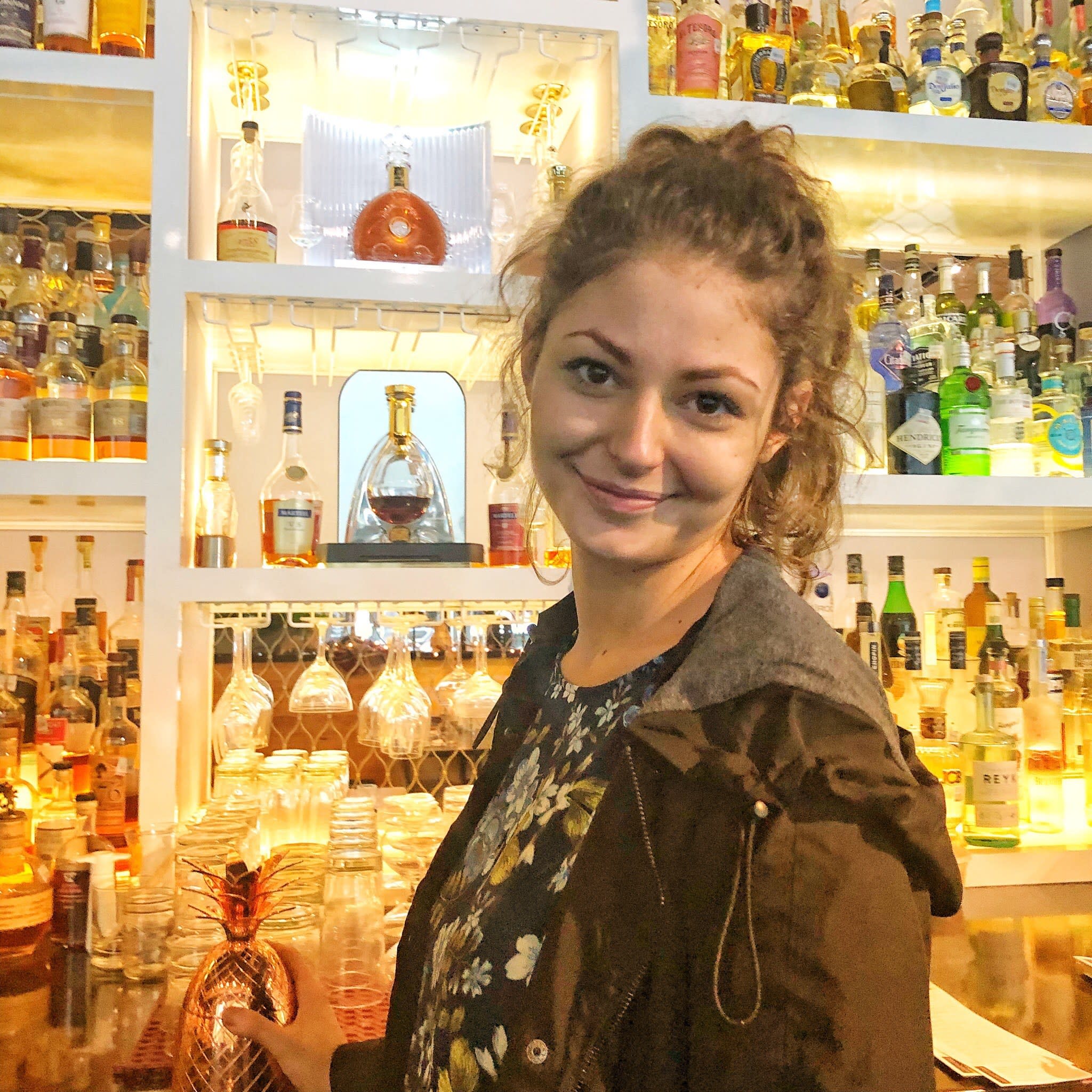 Alex Weaver, head bartender at Fielding's Local.
The bartending team at Fielding's Wood Grill and Fielding's Local seasonally changes out cocktails and craft beers and they have an excellent selection of wine. There's even an "iPad bar" where you can sit back, relax and enjoy entertainment while sipping on your drink and having dinner. Menu items at Fielding's Local include pizza, steaks, pasta, salads and brunch on the weekends.