In 2015, Caroline Powell took a leap of faith. She'd grown up in The Woodlands, graduated from Texas Tech, and spent three years commuting from The Woodlands to Katy for a corporate job. With a background in retailing and a love for small businesses, she found herself at a crossroads: either move to Katy and stay in corporate-land, or do something different entirely. She chose the latter.
"It was like a push from the Lord that said, 'go and try, just go and do it'," said Caroline, owner of Tumbleweeds & Notions. "We were really blessed with how things lined up in the timeline to open the shop. I left my job on June 1st, and we opened in August."
The young entrepreneur stocked the store with brands she loved and began sharing gifts, décor, and whimsy with The Woodlands. Her mom, Christy Powell, joined in to help. They're still working together eight years later, helping shoppers find the perfect gifts for their loved ones.  
Tumbleweeds & Notions offers a wide array of gift options: greeting cards, accessories, clothes, art prints, kids' toys, and other odds and ends (from candles to shower steamers). Caroline keeps the tried-and-true favorites in stock, but she's always on the lookout for new things she can bring into the store.
Caroline admits that there were times she wasn't sure if her shop would make it to eight years. Let's make it to three, she'd say to herself. And then, can we make it to five? They faced potential closure after the first year, but an angel donor came in to keep them afloat. They haven't looked back since.
"We've definitely weathered some storms," said Caroline, "but our community in Alden Bridge and The Woodlands has been incredible. They've kept us going and have carried us through on the days we've been tempted to give up."
Over the years, customers have become friends and family to Caroline and Christy. People often swing by to shop and chat about life events with the mother-daughter duo. Some even bring treats for "Shop Dog Stella", Caroline's rescue maltipoo that comes to the store several days a week. For the two ladies behind Tumbleweeds & Notions, these relationships are the highlight of it all.
"It's fun to find your place within the community," said Caroline. "The community is what makes The Woodlands feel like home."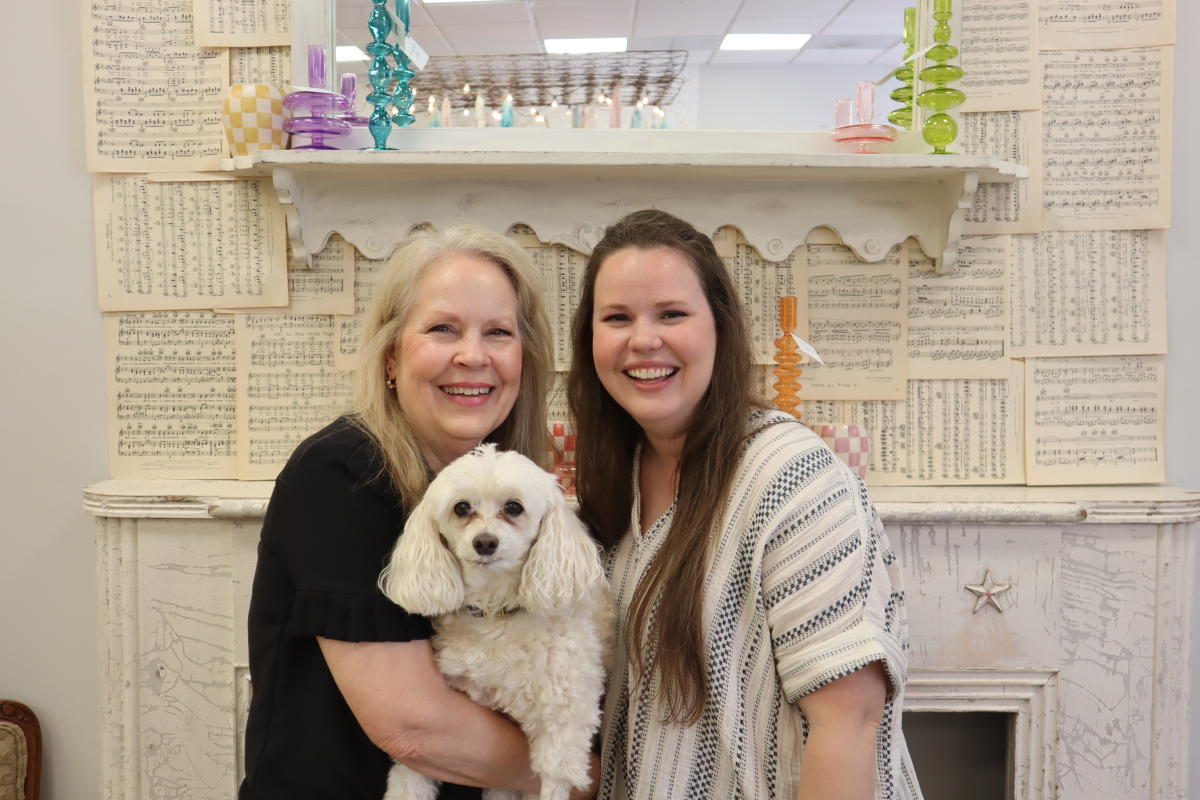 Christy, Caroline, and Shop Dog Stella
Discover Shopping in The Woodlands