It's a place where people in The Woodlands community come together. The Goose's Acre Bistro and Irish Pub along The Woodlands Waterway is much more than just a neighborhood hangout spot. From a weekly running club to fundraisers for kids with cancer, Goose's Acre supports the community and they happen to serve some pretty good food and drinks too. The unique way "Goose's Acre" started in The Woodlands might surprise you.
From Ireland to Texas …. how did Goose's Acre end up in The Woodlands?
Believe it or not, the name Goose's Acre comes from a plot of land in Ireland where a local resident would let her gaggle of geese graze daily. Right in front of the land, stood a pub that was passed down from father to son through the years. In 2005, the pub was forced to close to make way for new development. About that same time, two Houstonians were in Ireland visiting family and found out about the popular pub closing down. Brian Young and Colm O'Neill made the decision to buy the pub and ship the contents to The Woodlands. Goose's Acre truly is The Woodlands only authentic European pub!

Making a Mark on the Community
Brandi Watkins was hired on day one to find staff, develop the menu, and be the General Manager for Goose's Acre.
"Everyone is very compassionate," said Watkins. "We are not a chain and we are not a franchise. From the very beginning, we knew it was important to establish ourselves in the community and that is what we have done."
Goose's Acre was one of the first restaurants to open up on the beautiful Woodlands Waterway.
"Our location is amazing," she adds. "The Waterway is just gorgeous and having The Westin and The Marriott on either side also brings in a lot of traffic."
The two-story restaurant is situated right in front of the beautiful Waterway area and has a sprawling outdoor patio. But, it's not just about location. Goose's Acre believes in the PEOPLE of the community.
"One of our biggest charity events is St. Baldricks, where we raise money for kids with cancer," explains Watkins. "People line up the Sunday before St. Patrick's day to have their heads shaved on the patio. We are hoping to break the half a million dollar mark this year for fundraising."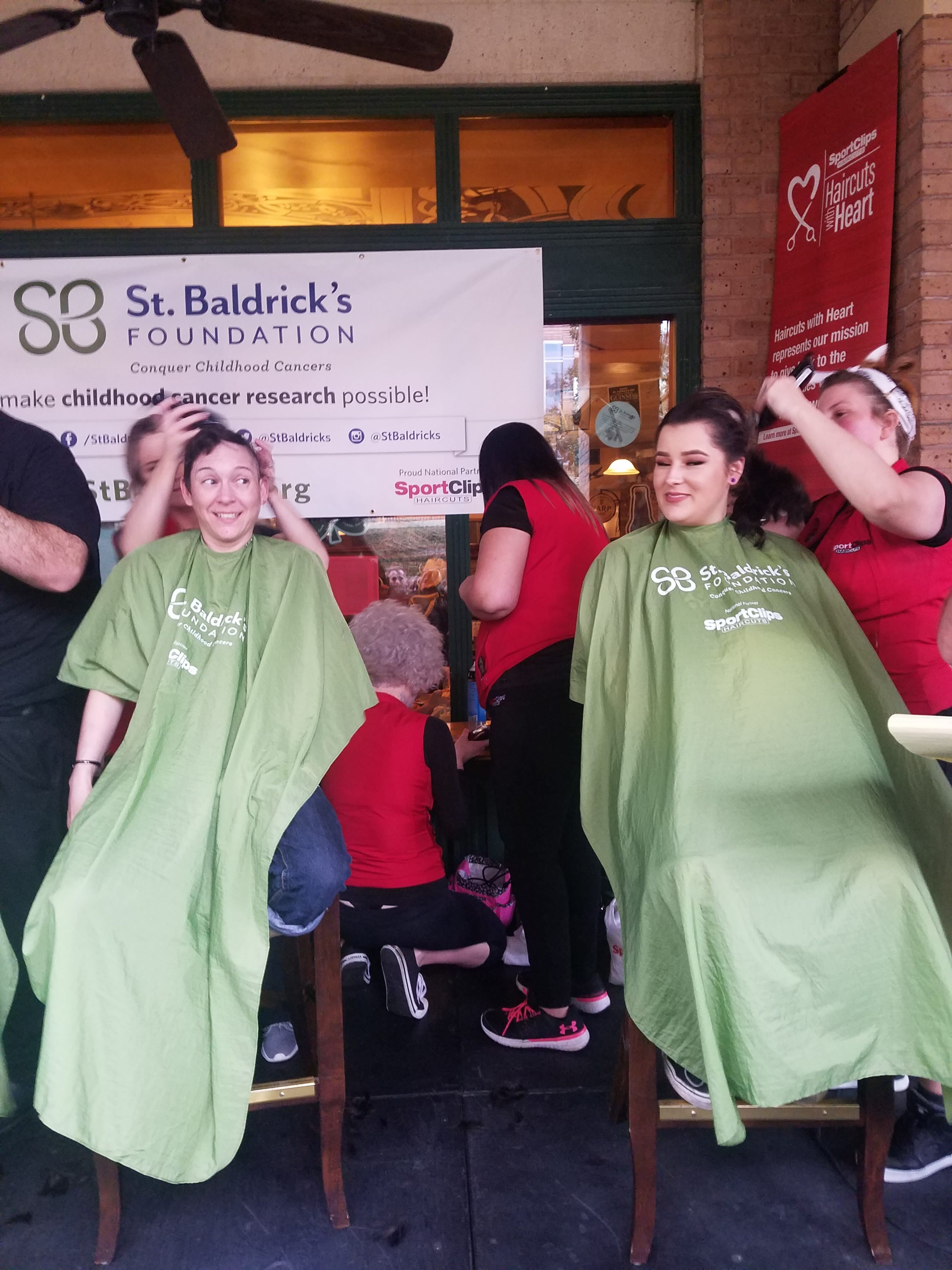 Goose's Acre Running Club
The "Goose's Acre Running Club" started with just a few members and now has upwards of 100 people join along each week! Every Monday, the Goose's Acre Running Club meets up for running, and of course, they finish it off with a cold brew.
"We do a two loop course on the Waterway (about a 5k distance) and afterward, The Goose provides a small snack buffet," says Watkins. "We also have a runners menu and discounted menu items."
The running club even has a beer sponsor. (Right now, it's Saint Arnolds.) Once you have run with the club 10 times you get a shirt from Fleet Feet and when you wear the shirt you get one free beer.
"Every Monday on the Waterway you see lots of runners. We say you can run, crawl or walk; we don't care," said Brandi. "Bring your dogs, kids, and strollers!"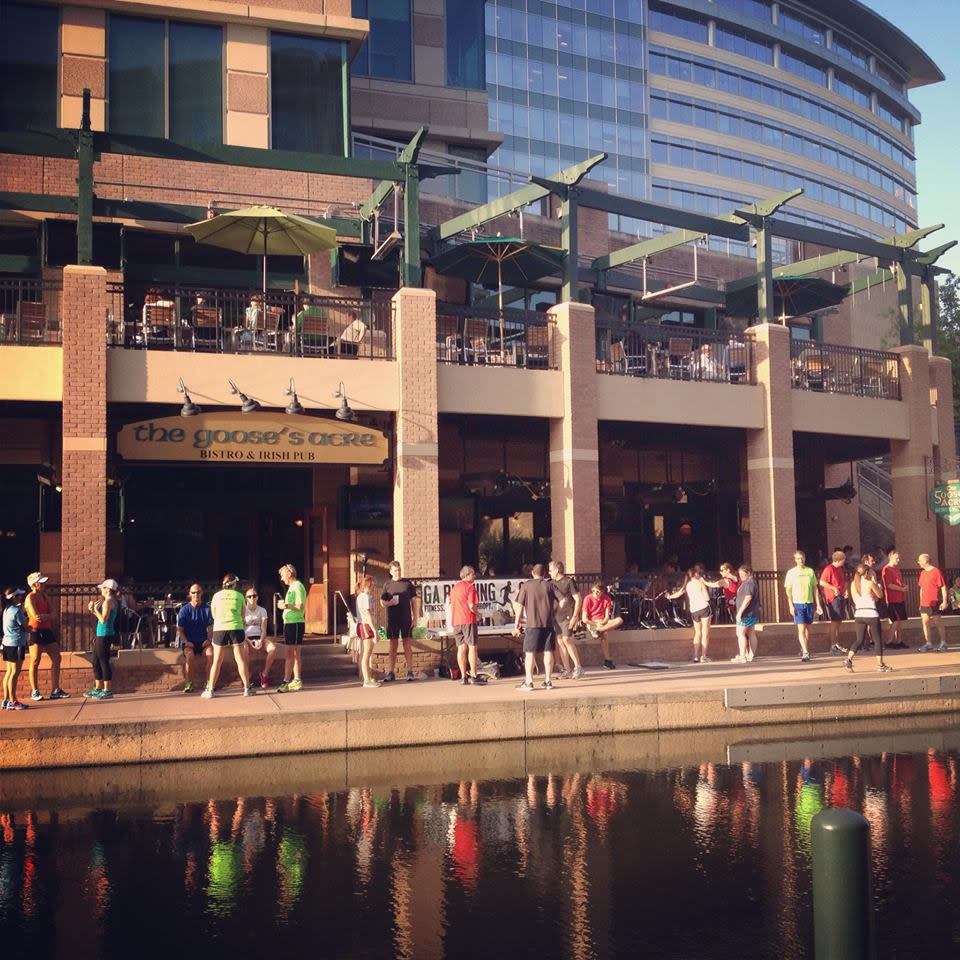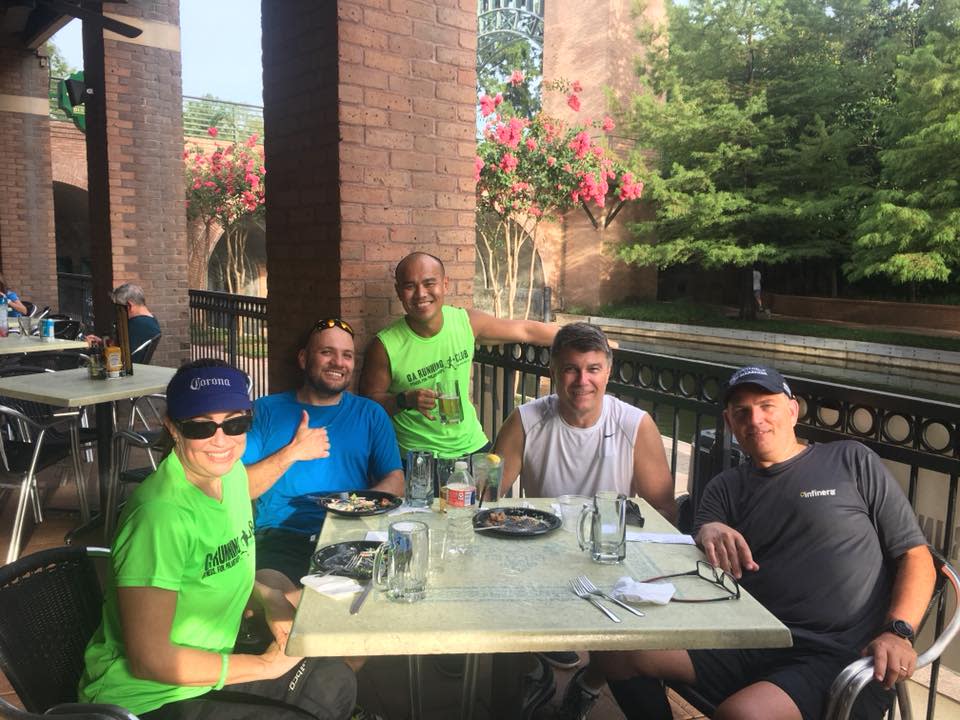 Let's not forget about the FOOD!
The Goose's Acre menu ranges from classic comfort food to unique "Irish" dishes. You can enjoy Irish Empanadas, Irish Nachos, Goose's Potato Leek Soup, Goose's Acre Reuben or the Whiskey-Soaked Braised Short Rib. They even request help from customers to create specialty menu items.
"We have a lot of regular customers who have created their own menu items. We take suggestions and keep our customers involved in the process. We try to stay relevant to what is happening in the marketplace too."
One menu staple is the Irish Car Bomb Creme Brûlée: a Chocolate Creme Brulee with Bailey's Mascarpone.
You can enjoy dining specials every day of the week!
Monday: Half price fish & chips Tuesday: Half price pizza Wednesday: Half price "original" burgers & Texas Wagyu Burgers Thursday: 75 cent wings all day Friday: Half price Shepherd's Pie Saturday: Half price Signature Salad Sunday: Kids Eat Free from the kid's menu
Check the monthly calendars for live musical entertainment and Bingo nights.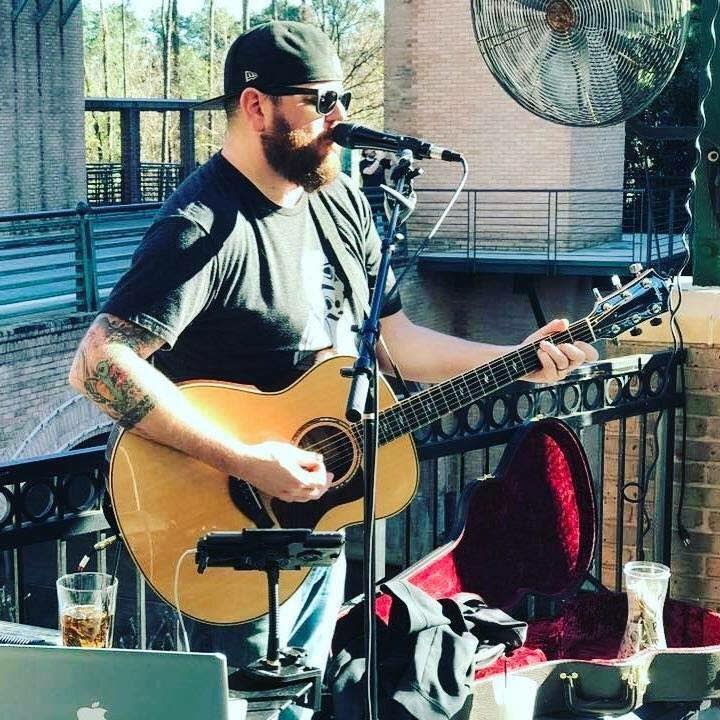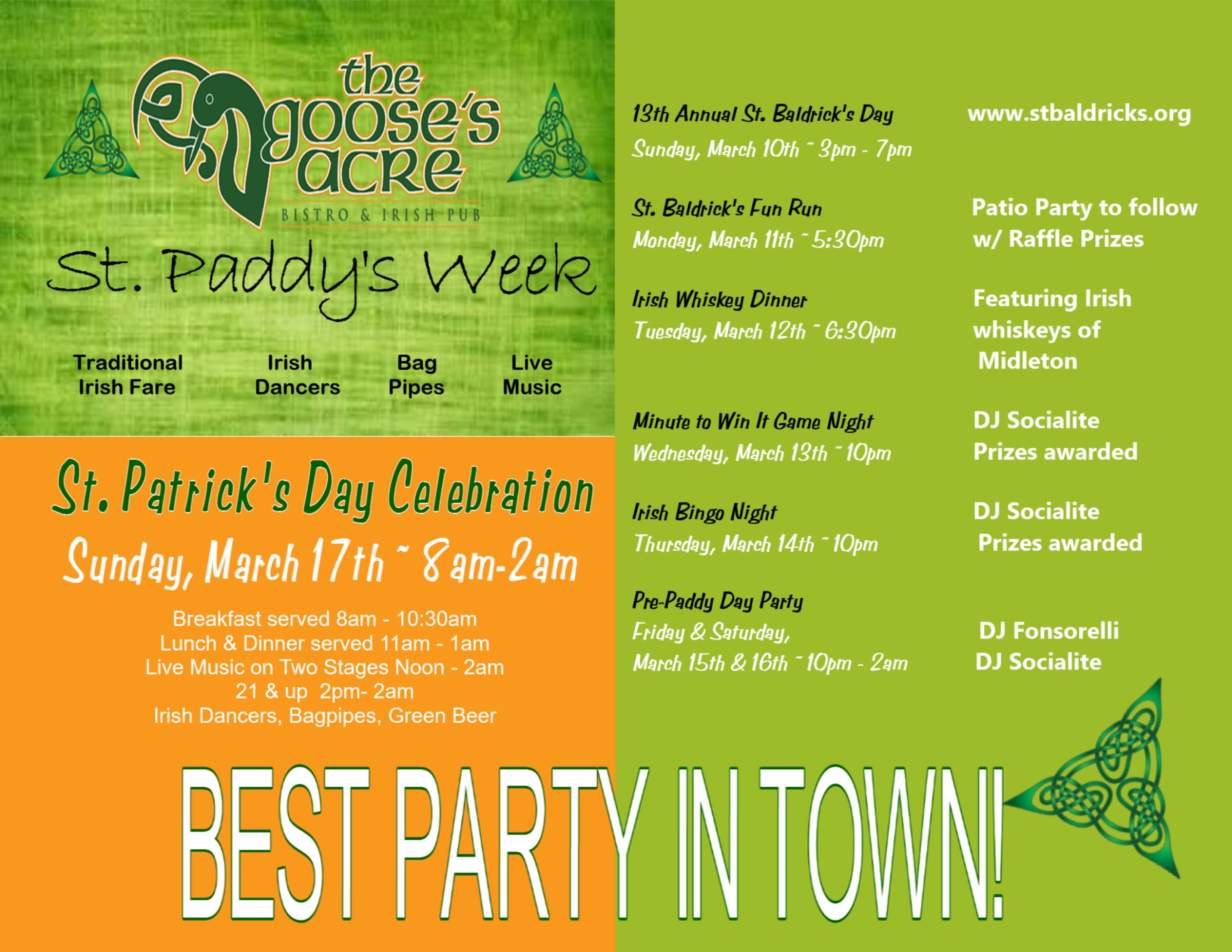 From the start, The Goose's Acre Bistro and Irish Pub set out to make a mark on The Woodlands community. The focus is not just on great food, but on connecting with people in meaningful ways. The location on the beautiful Waterway area is like the cherry on top!