Foodies rejoice! When it comes to places to grab a bite to eat, there are tons of new places to try out in The Woodlands. Where should you go next? More importantly - what will you order? We are here to help! Check out these new restaurant locations in The Woodlands along with our "must-try" menu picks.
Flower Child
1900 Lake Woodlands Drive, Suite 100
Flower Child in The Woodlands is a healthy, happy "fast-casual" restaurant with a "soul-satisfying mission to spread positively delicious vibes and healthy food." Flower Child features indoor seating, pet-friendly outdoor seating, and a separate to-go line. The menu includes a variety of bowls, wraps, grains, and greens made with fresh and responsibly-source ingredients that revitalize the body, mind, and soul.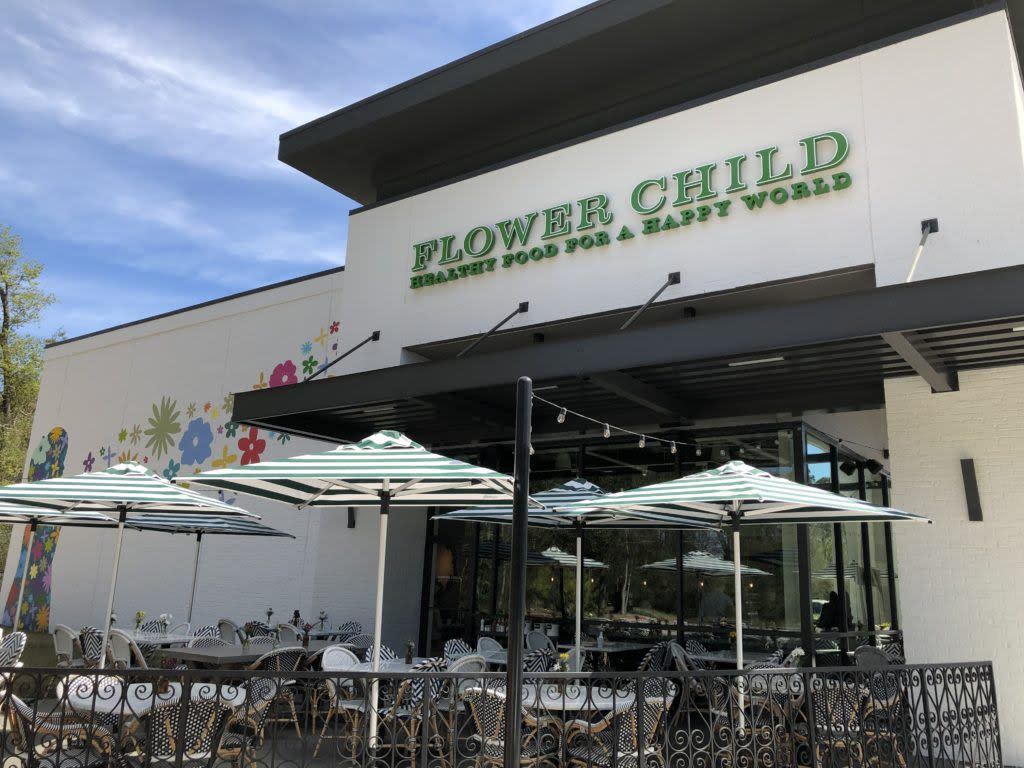 Must-try item: The mix-and-match style menu allows you to select favorite combinations of seasonal vegetables, fruits, and grains. You can't go wrong with a hearty salad like the Vietnamese Crunch mixed with savoy cabbage, romaine, quinoa, tomato, bell pepper, pineapple, avocado, cashew, Thai basil, cilantro, mint, and spicy lemongrass vinaigrette. For a refreshing addition to any meal, we recommend trying the daily fresh squeezed lemonades.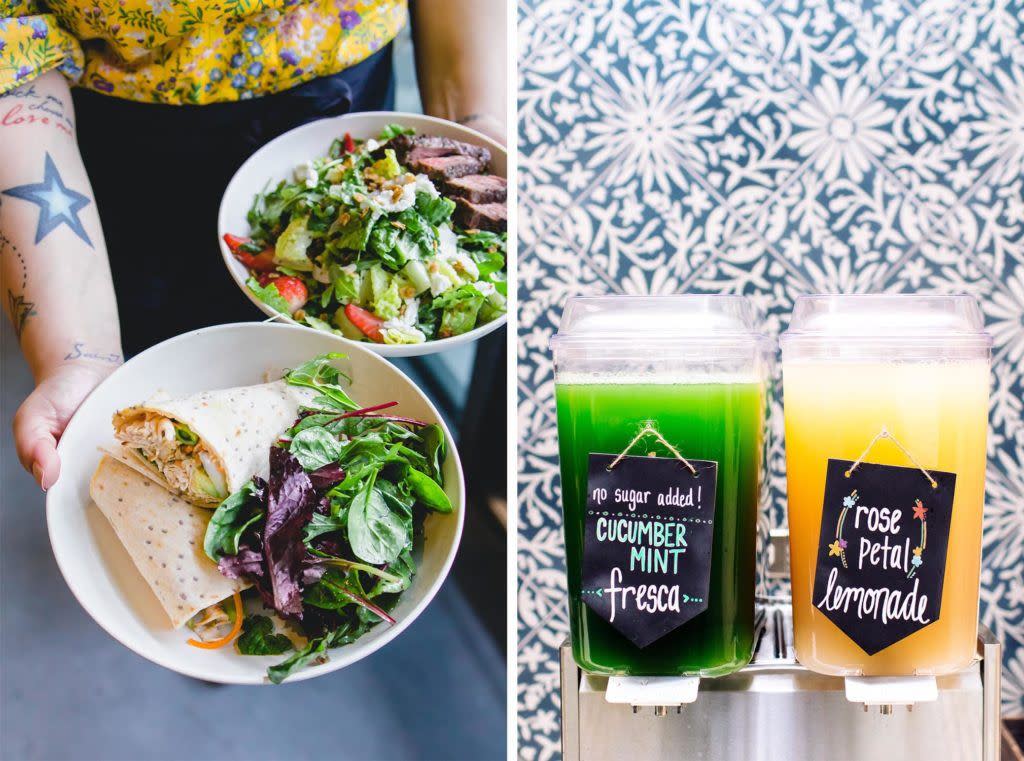 House of Pies
1330 Lake Woodlands Drive
House of Pies opened in The Woodlands earlier this year, after more than 45 years of popularity in Houston. Best known for pies, cakes, cookies, and other sweet treats, House of Pies also has many great food options. Their motto: "Morning, Noon and Night, Always doing it right." House of Pies is open 24/7 and serves up classic favorites like burgers, fries, sandwiches, and salads.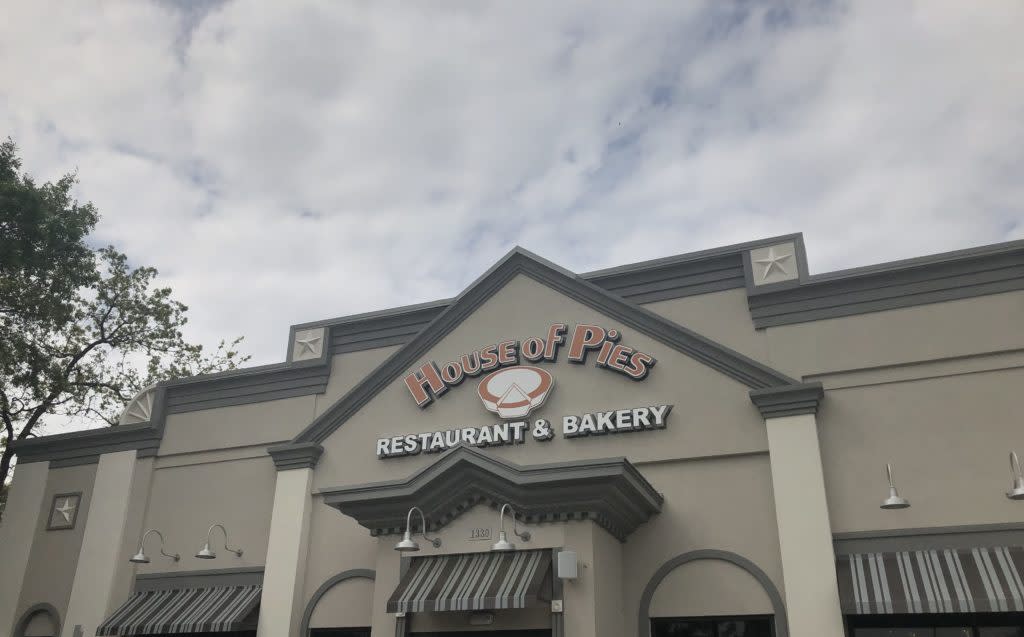 Must-try item: With dozens of pie options on the menu, it's hard to choose just one. During the holiday season, people are known to stand in line for hours to snag a popular pumpkin or pecan pie. But, for this time of year, we recommend trying a fresh fruit pie option, like the strawberry! Pie goes perfect with a big, juicy bacon burger.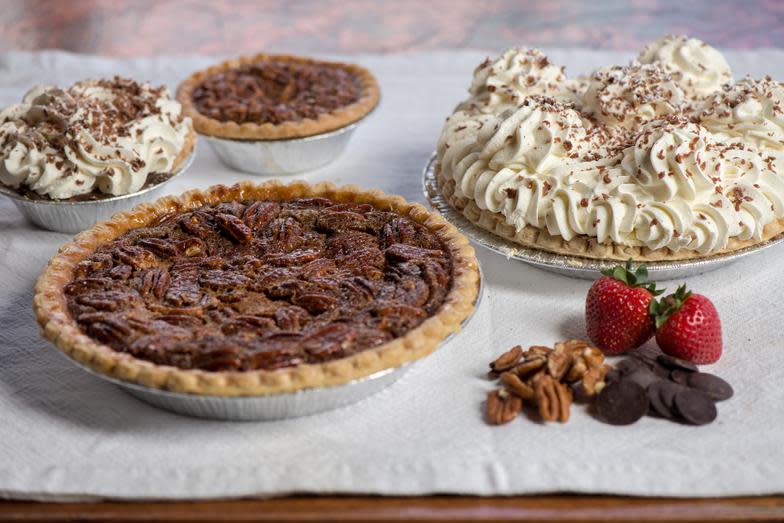 Snooze, an AM Eatery
2415 Research Forest Drive
Snooze, an Am Eatery is known for breakfast with a twist. Snooze appeals to all tastes with an extensive menu of breakfast and brunch classics that are upgraded in a cool way. Menu items include Pineapple Upside Down Pancakes, Breakfast Pot Pie, and Snooze Spuds Deluxe. Guests can also customize breakfast to their heart's content, mixing and matching different types of pancakes or eggs Benedict with the Pancake Flight or the Benny Duo, respectively. Breakfast cocktails go beyond the usual Bloody Mary and Mimosa, with various coffee-based cocktails, morning margaritas, and more.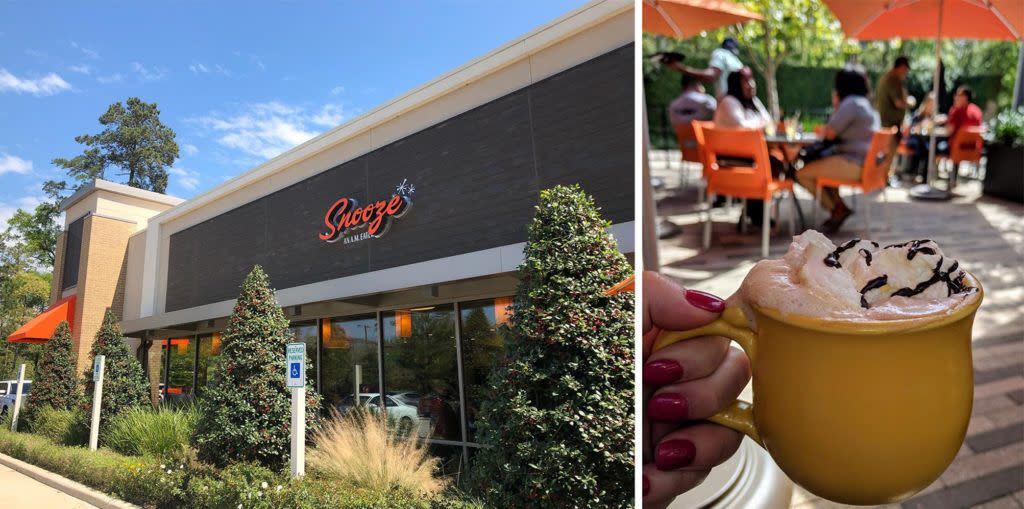 Must-try item: Anyone visiting Snooze should try The Pancake Flight. You can select three of any of their pancake flavors including Pineapple Upside Down Pancakes, Sweet Potato Pancakes, Coco-Nana Cakes (new seasonal menu item!), Blueberry Danish Pancakes, or the Pancake of the Day.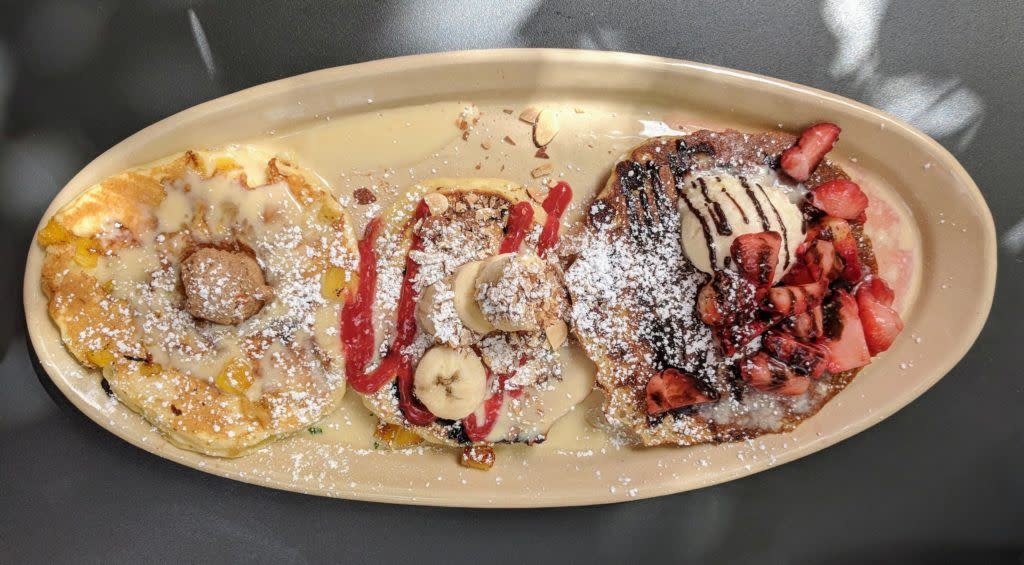 Sorriso Modern Italian Kitchen
2 Waterway Square Place
Sorriso honors the Italian passion for good food, exuberance for life and the joy of sharing good times in a beautiful setting. It's a new gathering place in the tradition of a neighborhood trattoria – a place that honors the past while feeling distinctly in the moment. Dining is a shared experience with plates of authentic regional Italian cuisine. From house-made pasta and braised meatballs to piping-hot Neapolitan-style pizzas, all items are prepared with the freshest ingredients. The warm, comfortable setting and rich, traditional flavors combine to create an atmosphere like no other. Guests will leave Sorriso feeling happy and smiling, from both the food they ate and the company they shared.

Must-try item: For a taste of a unique authentic Italian dish, consider the Garganelli. The dish features house-made sausage and leeks ragu, mascarpone, and black truffles. For sharing, consider the Grilled Branzino, and an Italian artisan charcuterie plate.
Sweet Paris
9595 Six Pines Drive, Suite 450
Nothing speaks louder than creating a memorable experience and you can get just that at Sweet Paris at Market Street. The chic-industrial Parisian bistro interiors and ivory brushed walls surrounded by sky-high french style windows is the perfect setting to grab a quick bite or indulge with a loved one. Although crêpes are known for being French, Sweet Paris has introduced hints of other cultures into this versatile dish that can be enjoyed for breakfast, lunch, snack time, dinner or dessert - savory or sweet. For those who want something more than crêpes, they offer select options for paninis and salads.

Must-try item: A local favorite - the Chicken Enchilada - filled with grilled chicken, refried beans, topped with crema, queso fresco, cilantro, & chipotle sauce. Also on the menu: specialty coffees, wine, and decadent milkshakes!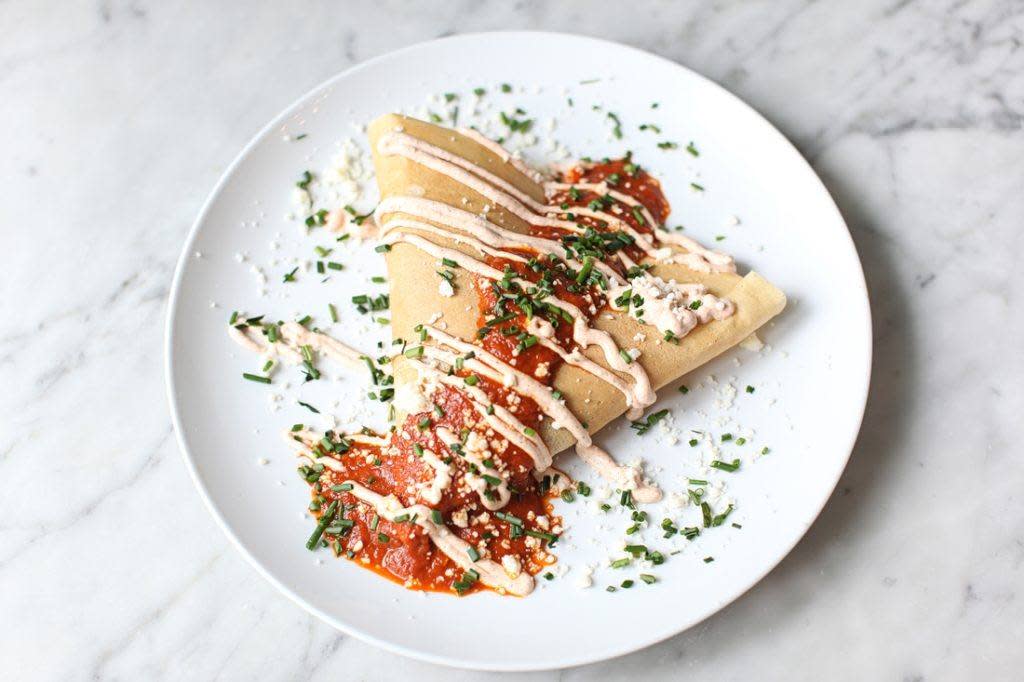 Other new restaurants in the area:
Herb & Beet
Nona's Italian Grill
The Toasted Yolk
Coming Later in 2019:
Peli Peli
Moviehouse & Eatery
Mahoney's Texish Bar & Restaurant