There's nothing quite like sitting on a patio, overlooking Lake Woodlands with a glass of wine in hand and food on the way....especially when you're about to try something new from Azzurro's mouth-watering menu.
Italian seafood specialties, hand-crafted pastas, braised meats, house-made desserts. There's plenty to choose from, including unique dishes like the Truffle Ravioli (with scratch-made squid ink pasta) and the Branzino Bagna Cauda (featuring a whole branzino served with black rice, exclusively produced in Piedmont, Italy). Oh, and of course, a temperature-controlled wine cellar with over 300 wine selections to enjoy.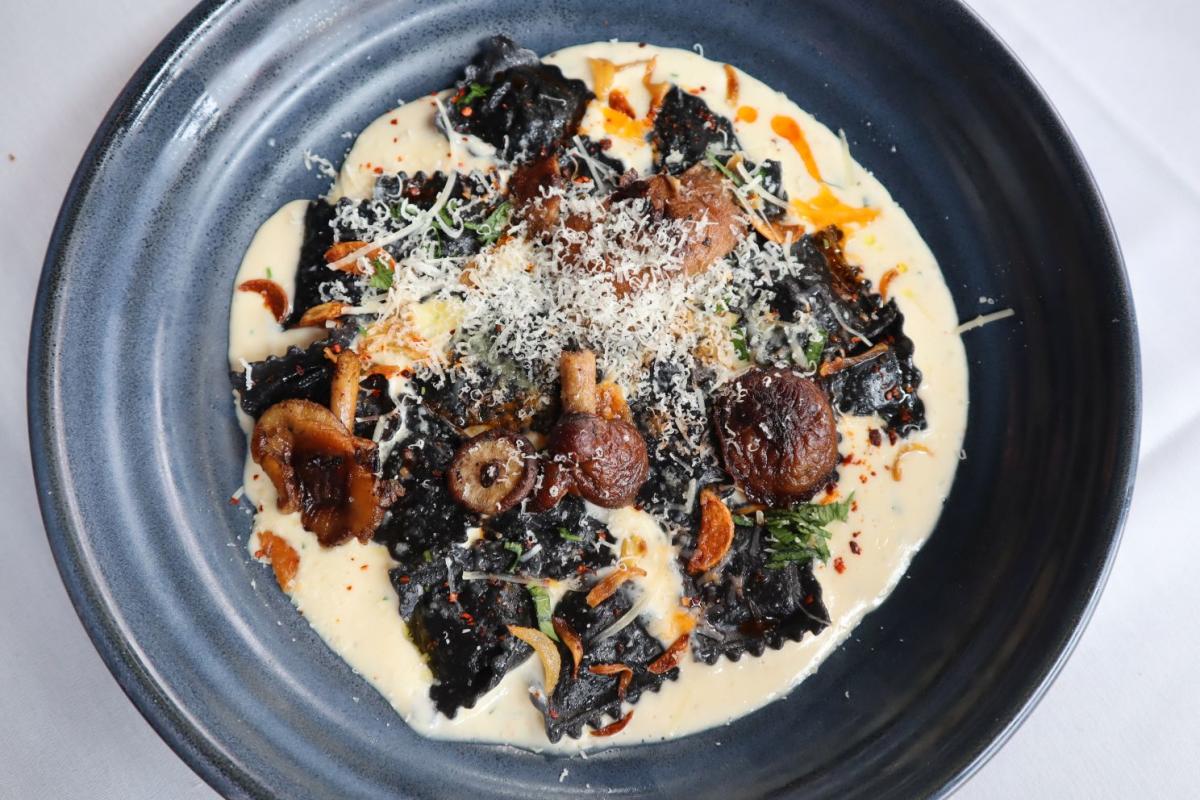 Truffle Ravioli at Azzurro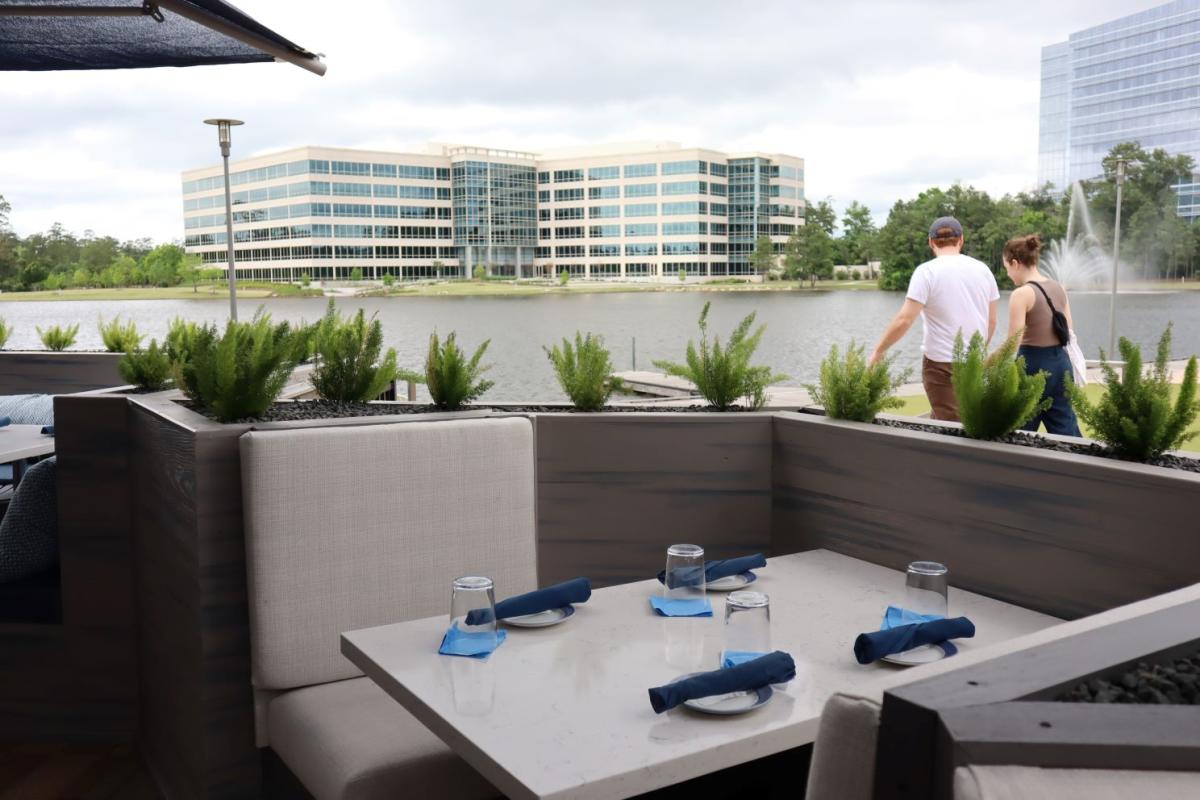 Azzurro's patio overlooks Lake Woodlands
Much like the dishes they serve, Azzurro's elegant interior design draws in inspiration from the coastal regions of Italy. The new restaurant is one of several opened by the Orioli Restaurant Group (ORG), created by a local family whose roots go back to an Italian town in the region of Emilia-Romagna.
Originally from Ravenna, Italy, ORG founders Elda and Domenico Orioli have shared generational recipes with their guests since the 1970s, first in Venezuela, and now The Woodlands. Enrique Orioli, Co-Owner of Orioli Restaurant Group, remembers growing up on the coast of Venezuela where his family owned and operated an Italian restaurant.
"We would cook freshly caught seafood using my grandparents' recipes from their hometowns in Italy," Enrique said. "Those memories hold such a special place in my heart. We hope the community enjoys the uniqueness of the cuisine as much as we do."
Azzurro Italian Coastal Cuisine is the Orioli family's fourth restaurant in The Woodlands, and they have two more slated to open this year: Costa Fina Latin Coastal Kitchen and Orioli's Cucina Italiana. Their other concepts include Terra Vino Italian Kitchen & Wine Bar and their flagship restaurant, Via Emilia.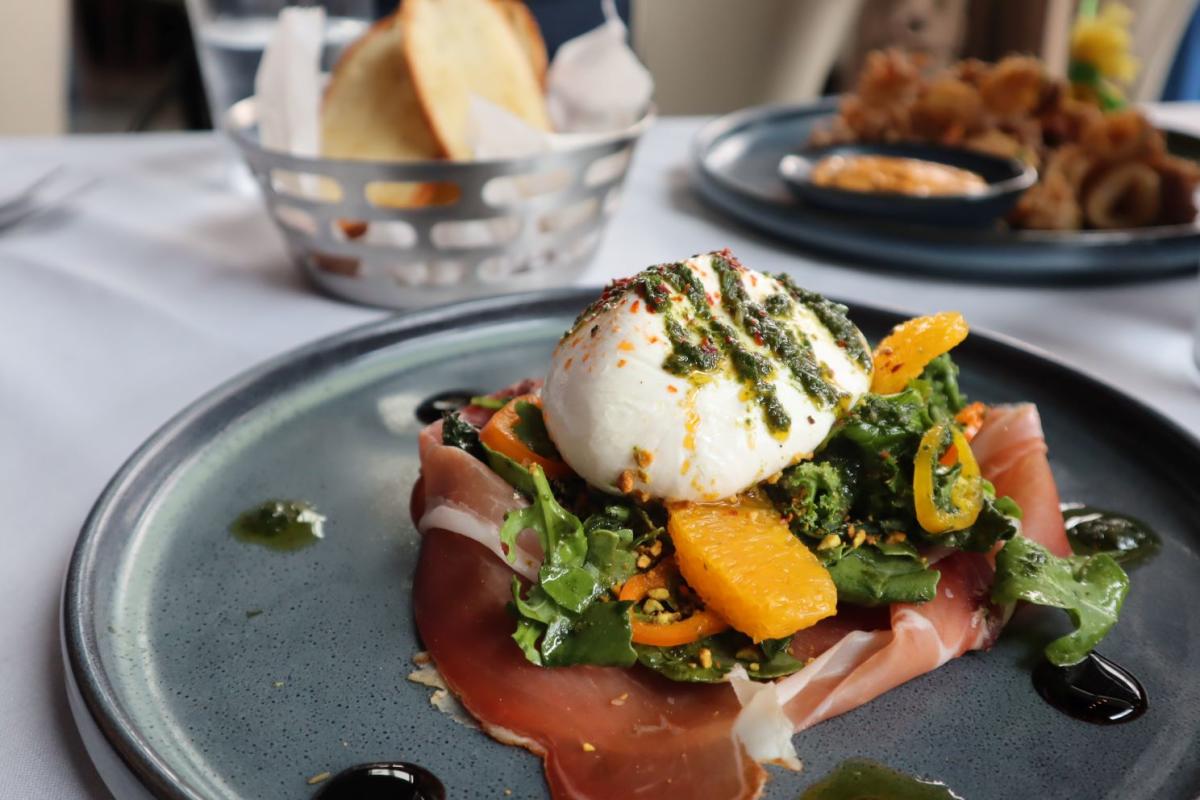 Burrata and Speck Alto Aldige at Azzurro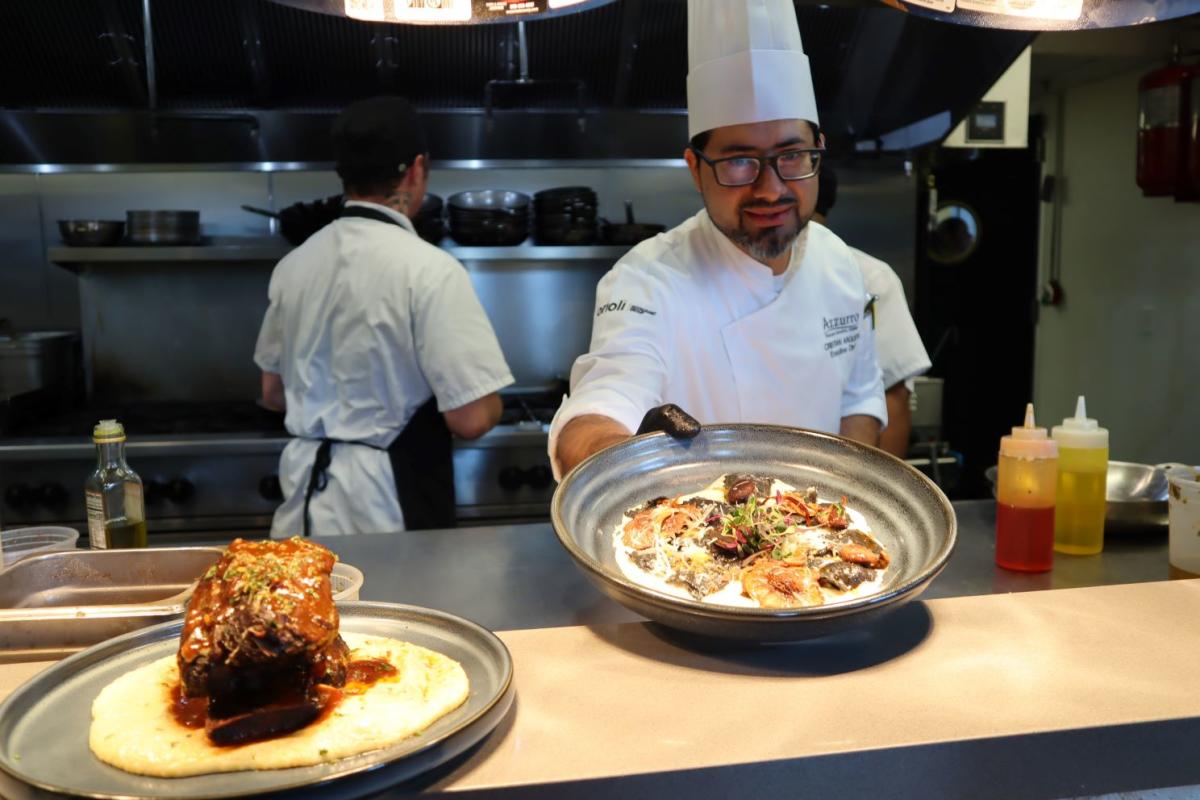 Executive Chef, Cristian Argueta
One of the things that makes this award-winning group of restaurants so unique is that many of their recipes are over 100 years old, passed down from generation to generation. At 87 years old, Elda Orioli (known as Nonna Elda by family and friends) continues to oversee kitchen operations at Via Emilia. Her grandson, Janiel Orioli, is the chef.
Other family members also play a large part in ORG: Enrique has brought multiple restaurant concepts to life, his mother and aunt manage administrative operations at the corporate office, and his father, Carolos, handles all the intricate details of operations while preserving family values. The three generations of family members work together daily, overseeing over 200 employees, "a dedicated team of hospitality professionals", says Enrique, some of which have been with ORG for twenty years.
The community ORG has built with its employees carries over into the relationships they've built with their guests. As a family-owned and operated business, Enrique says, they truly value the connection they make with members of The Woodlands community and its visitors. In fact, the "thriving and tight-knit community" of The Woodlands is what initially drew the Orioli's to the area over 12 years ago. Since then, the family and their restaurants have become a cherished part of the community.
"Food is much more than nourishment," said Enrique. "It is a way we come together to connect and create memories. When we serve our guests, we are not only serving them a meal; we are sharing our family story through our cuisine."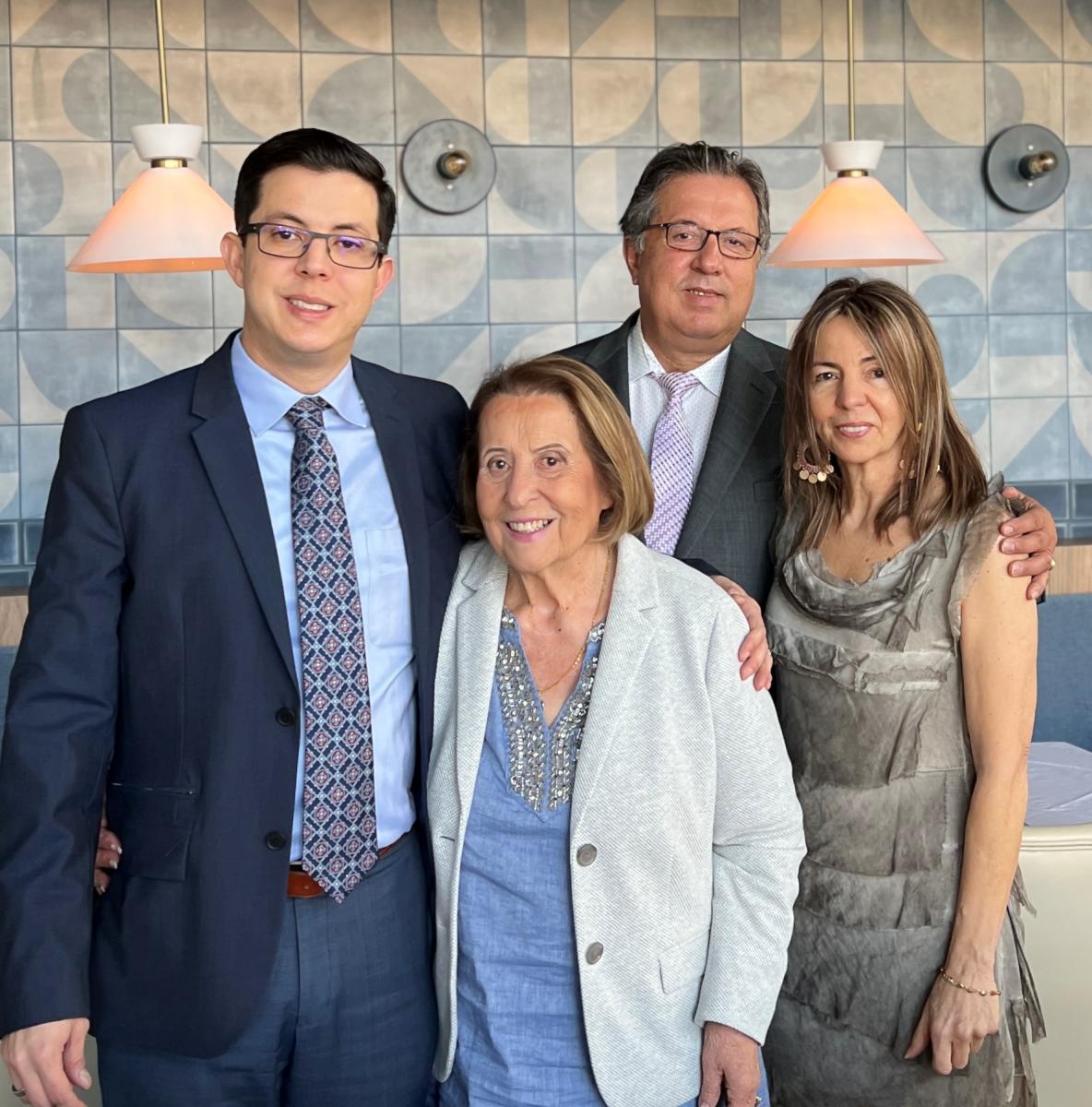 From left to right: Enrique Orioli, Elda Orioli (Nonna Elda), Carlos Orioli, and Lileika Orioli. Courtesy: Orioli Restaurant Group
Discover Dining in The Woodlands