Whether he's welcoming new tenants, overseeing marketing, or checking on maintenance, Ted Harris is always raising the bar for The Woodlands Mall. The born-and-raised Texan has been in the mall management industry for over 20 years, and spent time in Plano, New Orleans, and Nebraska before landing in The Woodlands six years ago. Since then, his passion and dedication as General Manager have positively impacted the Mall and The Woodlands community.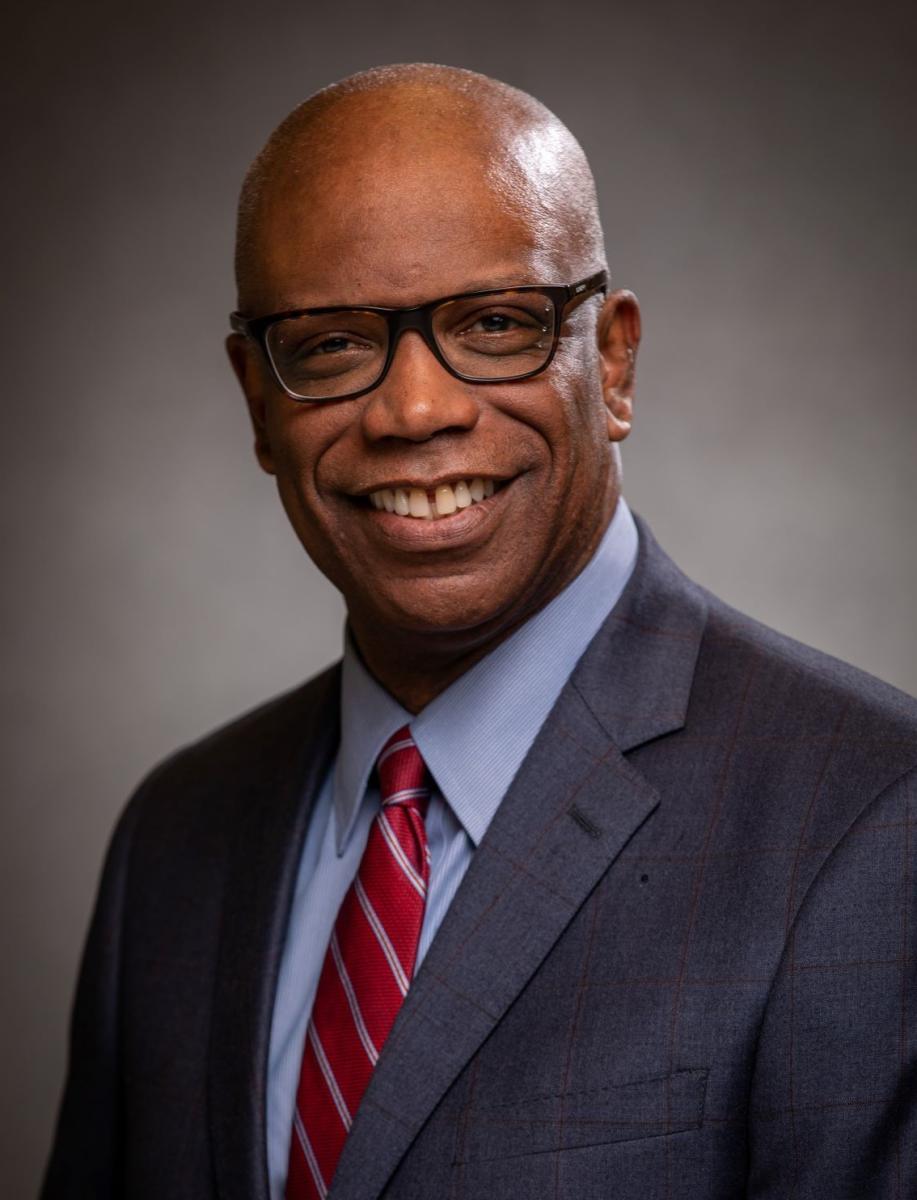 Ted Harris, General Manager of The Woodlands Mall
WHAT ARE YOUR PRIMARY RESPONSIBILITIES AS THE GENERAL MANAGER OF THE WOODLANDS MALL?  
I oversee the day-to-day operations of the mall. That involves housekeeping, maintenance, security, marketing, some of the temporary leasing, landscaping, and the overall appearance. I'm also a conduit between the contractors and tenants, and the public and our tenants. 
HOW DID YOU START YOUR CAREER IN THIS INDUSTRY?
After I got out of college, I had several retail jobs, starting with Sakowitz Department Store in Houston, then Oshman Sporting Goods, followed by Comp USA. There was an opportunity for me to get into the mall business in 2000. I started working as a specialty leasing manager, handling the temporary kiosks and temporary inline tenants in Collin Creek Mall in Plano, Texas.
WHAT LED YOU TO THE WOODLANDS?
After Collin Creek Mall, I went to New Orleans and became general manager at the Oakwood Shopping Center. Then, in 2006, I went to Omaha Nebraska to work at the Oak View Mall. My initial plan was to be there for a year, and next thing you know, it was 11 years! I served on several boards while I was in Omaha, including serving as the chairman of the Nebraska Retail Federation, and I met some of the nicest people that I could ever meet. In March of 2017, my former boss suggested I look into an opportunity in The Woodlands. 
WHAT DO YOU ENJOY MOST ABOUT YOUR ROLE IN THE WOODLANDS?  
No two days are ever the same. I'm never bored! There is always something different going on, whether it's an event, discussing things within the Township, interacting with the public, looking at the construction within the shopping center...every day is different. 
ARE THERE ANY UPCOMING EXCITING DEVELOPMENTS THAT YOU CAN SHARE? 
This year, we've opened up Psycho Bunny, North Face, and Capitol One Café. This fall, we're opening Lucchese Boots. Last year, North Italia joined our excellent restaurant selection in the Courtyard, and Fleming's did a complete remodel. We're in the process of discussing a mall expansion with the Township, but as of right now, it's just a discussion.  
DURING YOUR TIME IN THE MALL MANAGEMENT INDUSTRY, HOW HAVE YOU SEEN IT CHANGE?
There are obvious changes: the advent of online shopping, wi-fi, apps, reduction in retail establishments across the country. At one time people were saying, 'Oh my gosh, malls are dead!'. But malls aren't dead. It's a shift. Malls must adapt to the changing needs and wants of the customers, and I think we're doing that at The Woodlands Mall. 
IN YOUR OPINION, WHAT MAKES THE WOODLANDS MALL STAND OUT?  
The engagement of the people in the area. There's an interaction with the public and the companies around us, and they're very supportive of retail in the area. Even if there's a tenant that I'm not able to bring into the Mall, all the retail centers in the area are willing to work together to keep them in The Woodlands. There's a lot of support. 
WHY DO YOU ENJOY LIVING AND WORKING IN THE WOODLANDS?
Ultimately, everything that I need is here. There are great people are here. It's very diverse, there's a good standard of living, and there's accessibility to good medical care and good education. It's very cutting edge with business and is very business friendly. It's an amazing place to live and work. 
WHAT'S YOUR BEST PIECE OF ADVICE FOR OTHER GENERAL MANAGERS AND BUSINESS OWNERS? 
Be flexible. Your shopping center and what the needs are dictates how you run it. There may be some places where the emphasis is on the leasing end, or on the operational end. You just have to be flexible, because no two days are the same. The other thing I would say is that you need to get out, to make good connections, and communicate with people. If you experience your shopping center and the areas around it, you'll have a better understanding of your customer and what they need. 
DO YOU WALK THE MALL? 
I walk the Mall every day. I'll keep an eye out for ways we can improve the experience for our customers; I check to make sure that the escalators are working. Sometimes, I'll stop into stores and ask them how it's going – I enjoy keeping up the relationships and introducing myself to new tenants.  
DO YOU HAVE A FAVORITE MEMORY FROM WORKING HERE? 
During my time here, we received a few requests from the Make A Wish Foundation for kids who wanted to shop at The Woodlands Mall. Everyone really got behind it, and all our tenants helped. Even Alpha and Omega, the security company, braided their horse's hair and created a great experience for a young lady who wanted to shop and meet the horses. Another time, our corporate office put "Happy Birthday" on our Courtyard screen so another individual could take a photo with it. Helping out children who were going through difficult times – those moments meant the world to me. 
Discover The Woodlands Mall