JENNY TAYLOR, GENERAL MANAGER OF MARKET STREET
"When my husband and I were dating in the early 2000s, we attended a concert at The Pavilion. I remember parking our car in a field of dirt and trees – everything seemed so remote! A few years later, that same field is where Market Street came to life. I joined the team in 2005 and have watched it grow since then. I remember when the parking garage was built and when both North and South Market Streets were two-way roads versus the one-way circle we have today. 
When I look back, I think about how many people's lives have been touched by Market Street, and it's incredible. Whether it's a first date at Tommy Bahama, a first job at one of the retailers, or a Change for Charity recipient...I feel like we've affected a lot of people. At least, I really hope we have. Because it all goes back to the people. At the end of the day, we're just stewards of this place, and it's such a privilege to be a part of the growth and change of this community.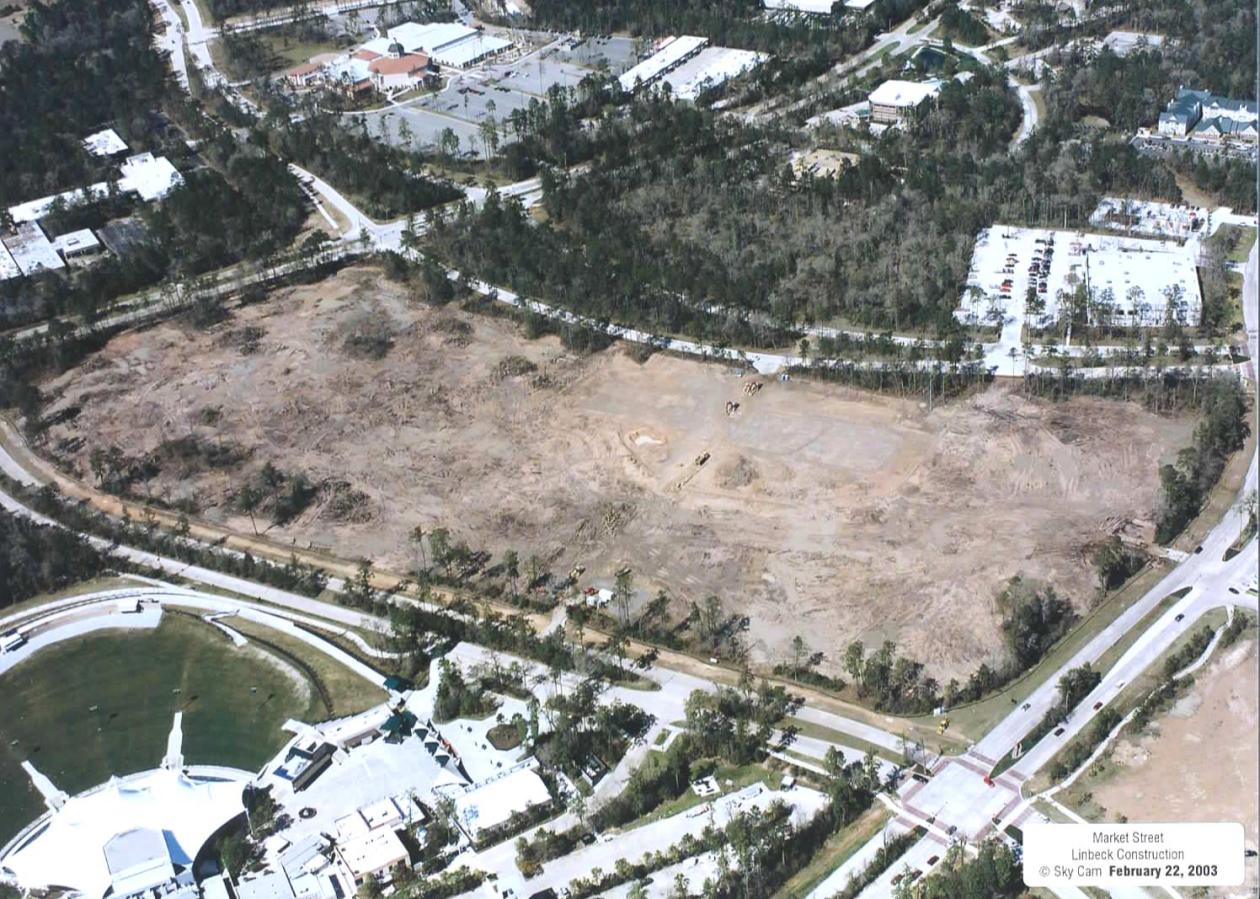 Market Street circa 2003. Courtesy of Market Street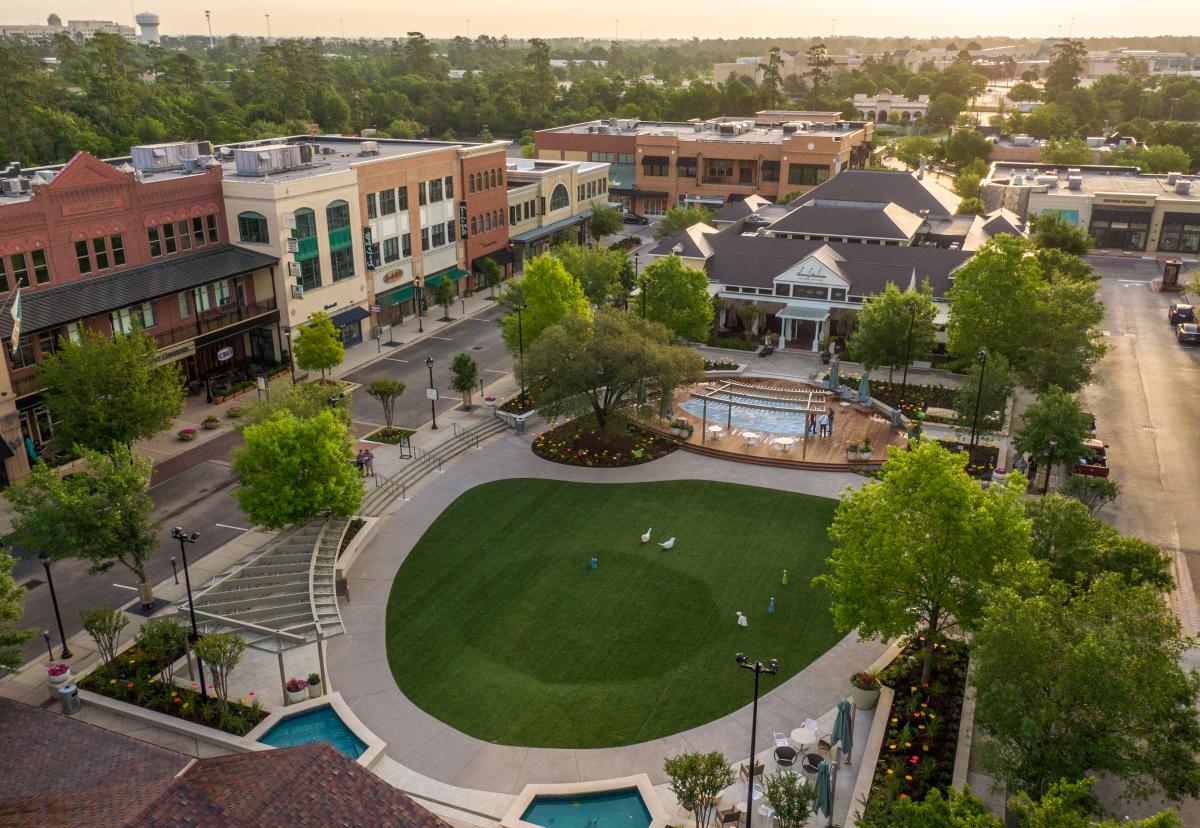 Market Street circa 2022. Courtesy of Market Street
We are all pieces of fabric that make The Woodlands "The Woodlands". Market Street is one of them, alongside The Woodlands Mall, the businesses on The Woodlands Waterway, in Hughes Landing, Pinecroft Center, The Cynthia Woods Mitchell Pavilion, and so many others. All of this is what makes it work. We lift each other up, and we, collectively, really have a sense of community here that I haven't seen anywhere else.
Sometimes I feel like I'm living in a Norman Rockwell painting, or a Hallmark movie – especially during Market Street's Annual Tree Lighting. Even when I'm not at work, overseeing the ins and outs of Market Street, I spend a lot of my free time enjoying the Town Center area. I can't tell you how many staycations my family has had! We love it here. I mean, where else are you going to see public art outside of your HEB, or hear about visitors becoming residents because they want this to be part of their daily life?
This is place is special, especially because of the people who choose to live here. I'll never forget the food drive in the HEB parking lot after Hurricane Katrina. Everyone pitched in and did what was right, and you can't say that happens everywhere. People here are nice, they want to do the right thing, and they're driven by a deep sense of community. It doesn't matter where you came from, because almost everyone who lives here moved here from somewhere else. The Woodlands is a melting pot of really good people, and I wouldn't want to be anywhere else."