From happy hour nibbles to lunch on the go, there are many places to pack a picnic in The Woodlands. Bring along the family or make it a date night! We've narrowed down the top places to enjoy a picnic in The Woodlands area.
TOWN GREEN PARK
2099 Lake Robbins Dr
Town Green Park has many areas where you can sit and enjoy a picnic. The kid-friendly atmosphere includes a life-size Aesop Fables maze area as well as a children's amphitheater where kids can play and pretend. You can also find dozens of public art installations nearby and plenty of shaded areas to get out of the sun. Town Green Park is always hosting events too!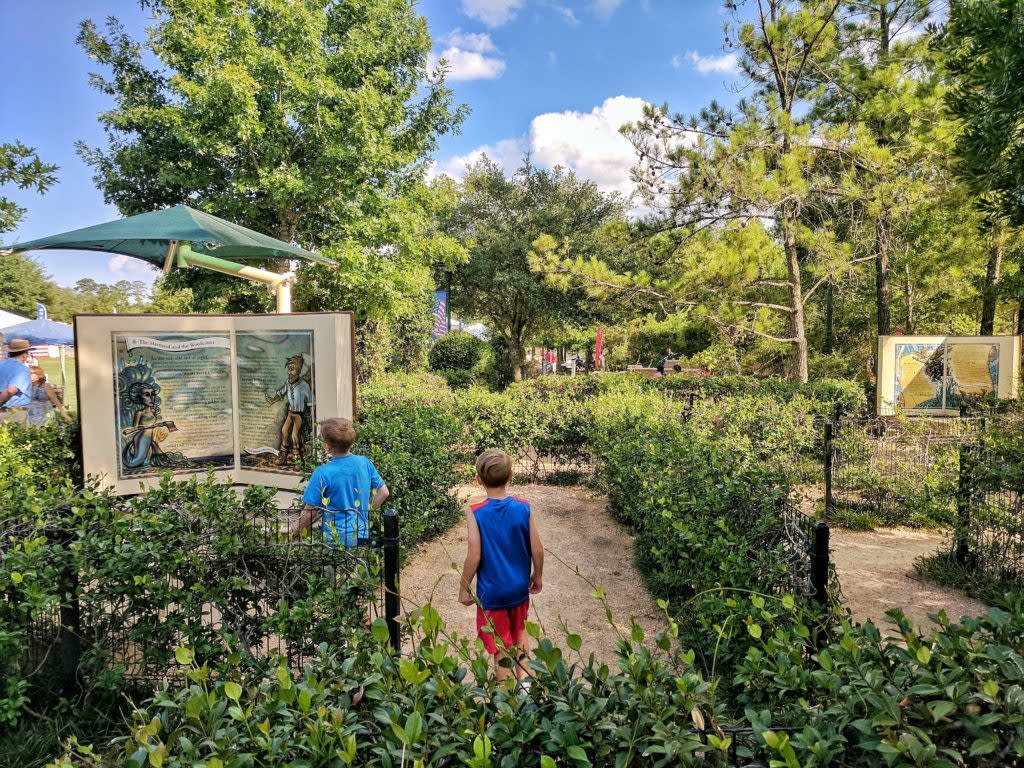 NORTHSHORE PARK
2505 Lake Woodlands Dr
Northshore Park is the largest park along the shore of Lake Woodlands. The park is a great location for enjoying a picnic lunch. It's also the launching point for the annual Dragon Boat Race and a popular spot for fishing. There is a huge fenced playground area, a sand volleyball court, picnic tables, barbecue pits and restrooms available. The popular "Concert in the Park" series is also hosted at Northshore Park!
CREEKSIDE VILLAGE GREEN
26400 Kuykendahl Road
Creekside Village Green Park has a splash pad, perfect for cooling off on a warm day and there are many picnic tables available for use. This neighborhood park is a fun place to play ball and get out with friends and family. Shade structures are located in the park so you can picnic there or at one of the tables.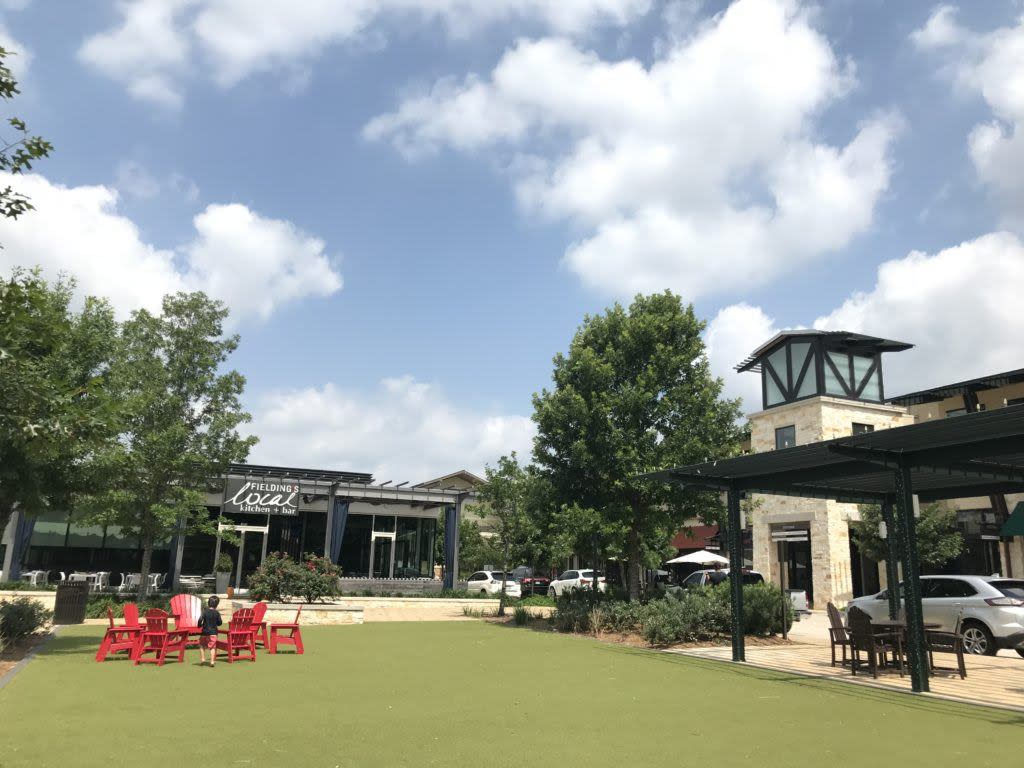 MARKET STREET
9595 Six Pines Drive
The newly renovated park area in Market Street has plenty of room for a picnic. This luxury shopping center is also a great place for gathering! There are tables and chairs along with open green space and sitting areas for the kids. Plus, life-sized games are also available for free play! You'll also discover the most popular retail brands like Tumi, Tiffany & Company, Vineyard Vines and Tommy Bahama Restaurant & Bar, to name a few. Pack a swimsuit just in case for the kids. There is a splash pad water area here too!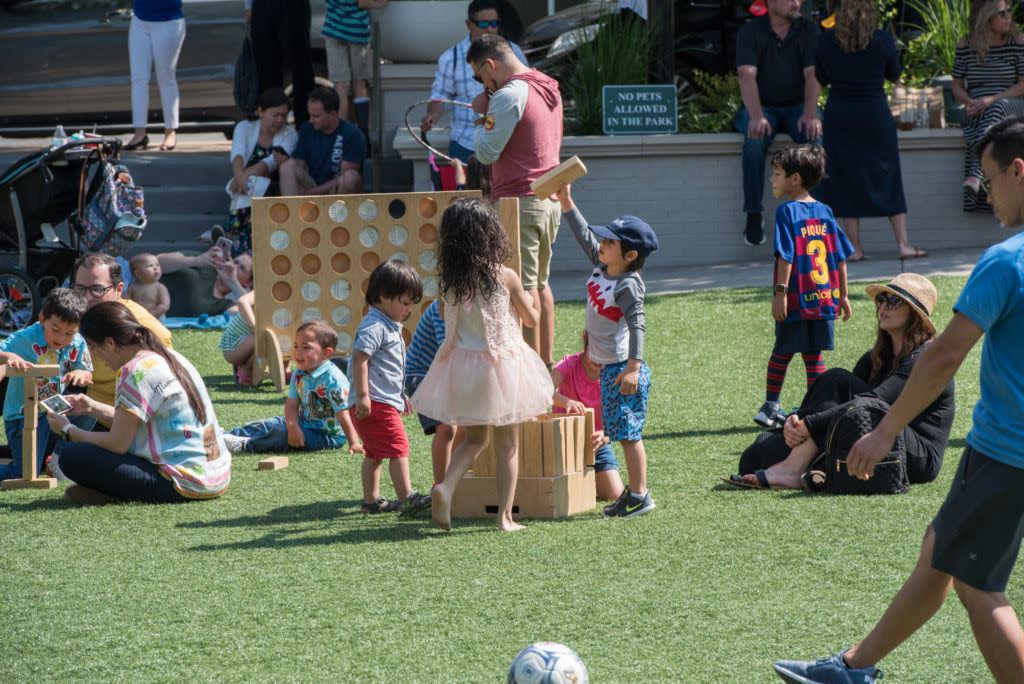 WATERWAY SQUARE
31 Waterway Square Place
Lace up your walking shoes and go out for an afternoon stroll along The Waterway. Be sure to stop by Waterway Square for lunch. This urban courtyard serves as a colorful display and centerpiece of The Woodlands. Exciting water installations perform synchronized choreography representing earth, wind, and sound.
HUGHES LANDING
1735 Hughes Landing Boulevard
Whole Foods Market is the perfect place to pick up a grab and go lunch to enjoy on one of the park benches along the water at Hughes Landing. You can also enjoy live music, great food, shopping, watersport rentals and more. This 66-acre mixed-use sits on Lake Woodlands and is home to many public art displays.
THE CYNTHIA WOODS MITCHELL PAVILION
2005 Lake Robbins Drive
Depending on the event you plan on attending, you can pack a picnic dinner or lunch when visiting The Cynthia Woods Mitchell Pavilion. Rules allow empty, reusable bottles and cups. Chilled water fountains with bottle fillers are inside The Pavilion. Personal food is allowed at Live Nation shows in the amount of one, one-gallon ziptop bag per person. This restriction does not apply to the Performing Arts shows. Please visit www.woodlandscenter.org/pavilion-rules for additional information and a list of prohibited items.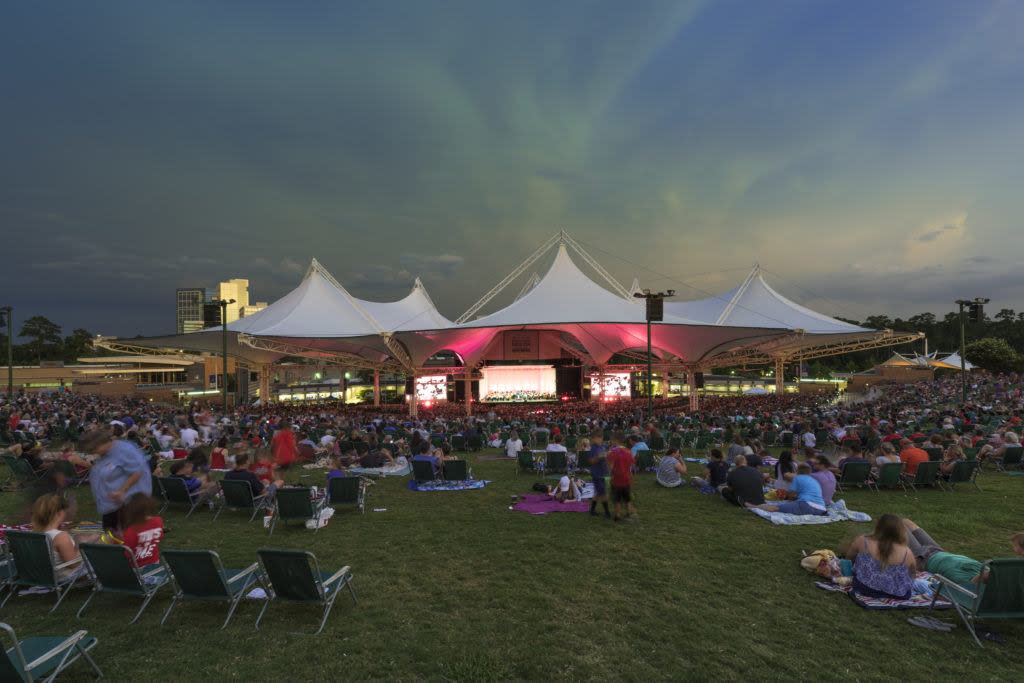 Many of these picnic places are accessible by trolley. The vintage style trolleys travel through The Woodlands along a 4.1-mile route. There is no charge to ride the trolley. For complete hours and to check out a map of the route, check here.