Where can you go to enjoy live music, great food, shopping, the arts, boat rentals and even more? Hughes Landing in The Woodlands! It's a 66-acre mixed-use upscale "lifestyle" development just off Lake Woodlands Drive and Hughes Landing Boulevard. From special events to complimentary valet service, we've got insider tips to getting the most out of your next visit to Hughes Landing.
WOODLANDS PERKS
Free Parking & Valet – There is a large parking garage above Whole Foods that is central for everything Hughes Landing has to offer. There are also several valet stops in front of Restaurant Row and you can get validation for the fee at any of the restaurants.
Trolley Stops – Vintage style trolleys travel through The Woodlands along a 4.1 mile route allowing easy access to popular retail, entertainment and businesses. There is NO CHARGE to ride the trolley that has two stops in Hughes Landing: at Restaurant Row and Embassy Suites. For "insider" trolley information, download the Ride Systems App and select "Woodlands Township" to see estimated arrival times and locations. For complete hours and to check out a map of the route, check here.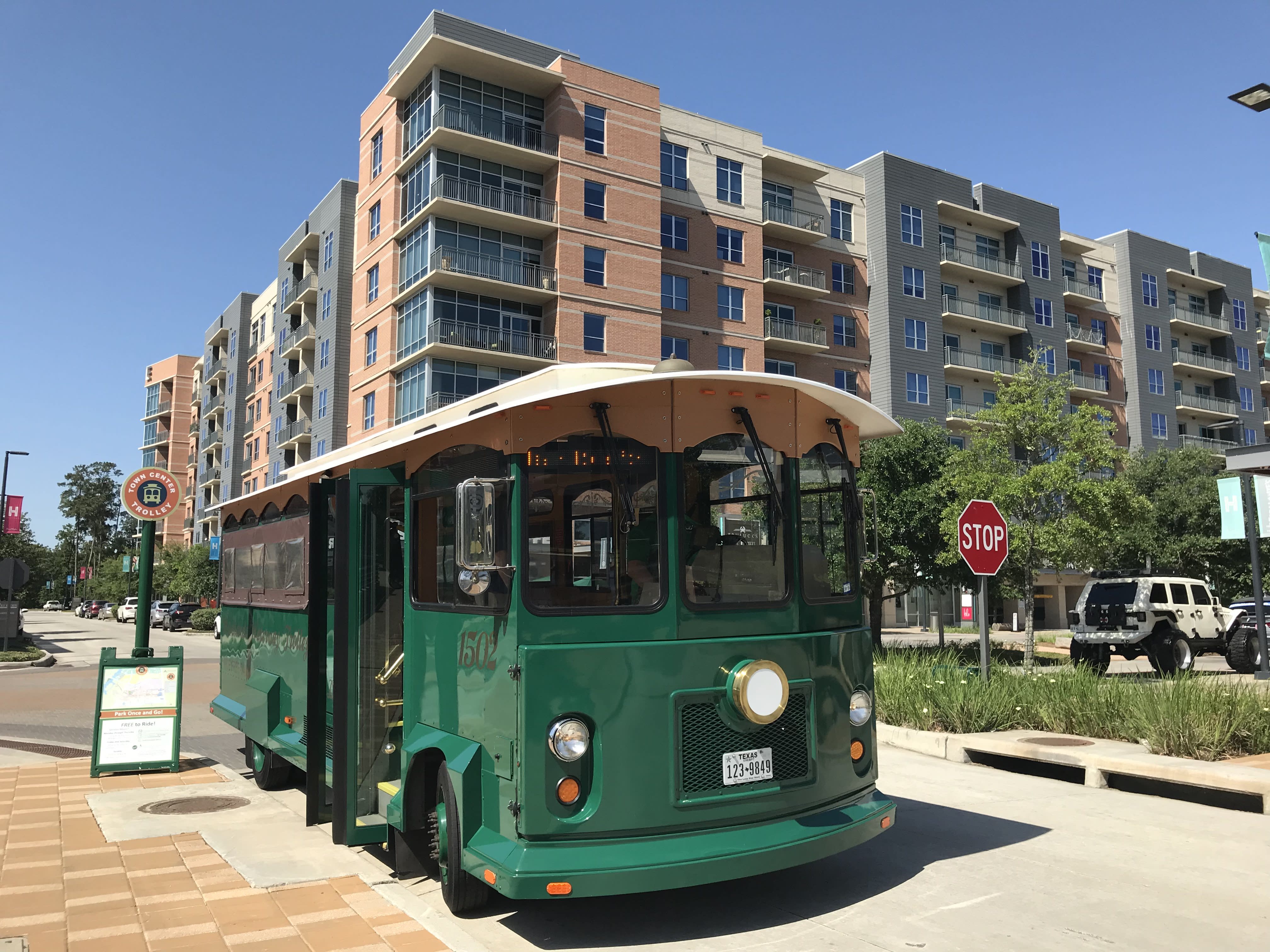 Entertainment – Free concerts, festivals and more! There is always something fun going on at Hughes Landing. Rock the Row is an ongoing concert series with spring, summer and fall concerts lined up. The Woodlands Wildflower Festival is also coming October 2018.
Enjoy the Arts – You can see public art on display at Hughes Landing including Wind Waves by Yvonne Domenge, Fenris Glacier by Julie Speidel, Firefly, Stainless Steel Canoe Sculpture by John Runnel and the Hughes Landing Band Shell. The Woodlands Art Council recently announced Phase IV of its Art Bench Project will include sites in Hughes Landing. (There will soon be a total of 20 art benches all across The Woodlands area!)
HAVE SOME FUN
Something Sweet – There's always time to grab something sweet while you are visiting Hughes Landing. Options to pick up sweet treats include: Macaron by Patisse, Sweet Frozen Bar, Whole Foods bakery and of course, Starbucks for fresh baked cookies and other treats.
Patios with a Lake View – Hughes Landing is THE PLACE for enjoying your food with a view. Restaurants that have a patio view of the lake include: Broken Barrel, The Blue Fish, California Pizza Kitchen, Del Frisco's Grille, Escalante's Fine Tex-Mex & Tequila, Fogo de Chao, Local Pour and Truluck's.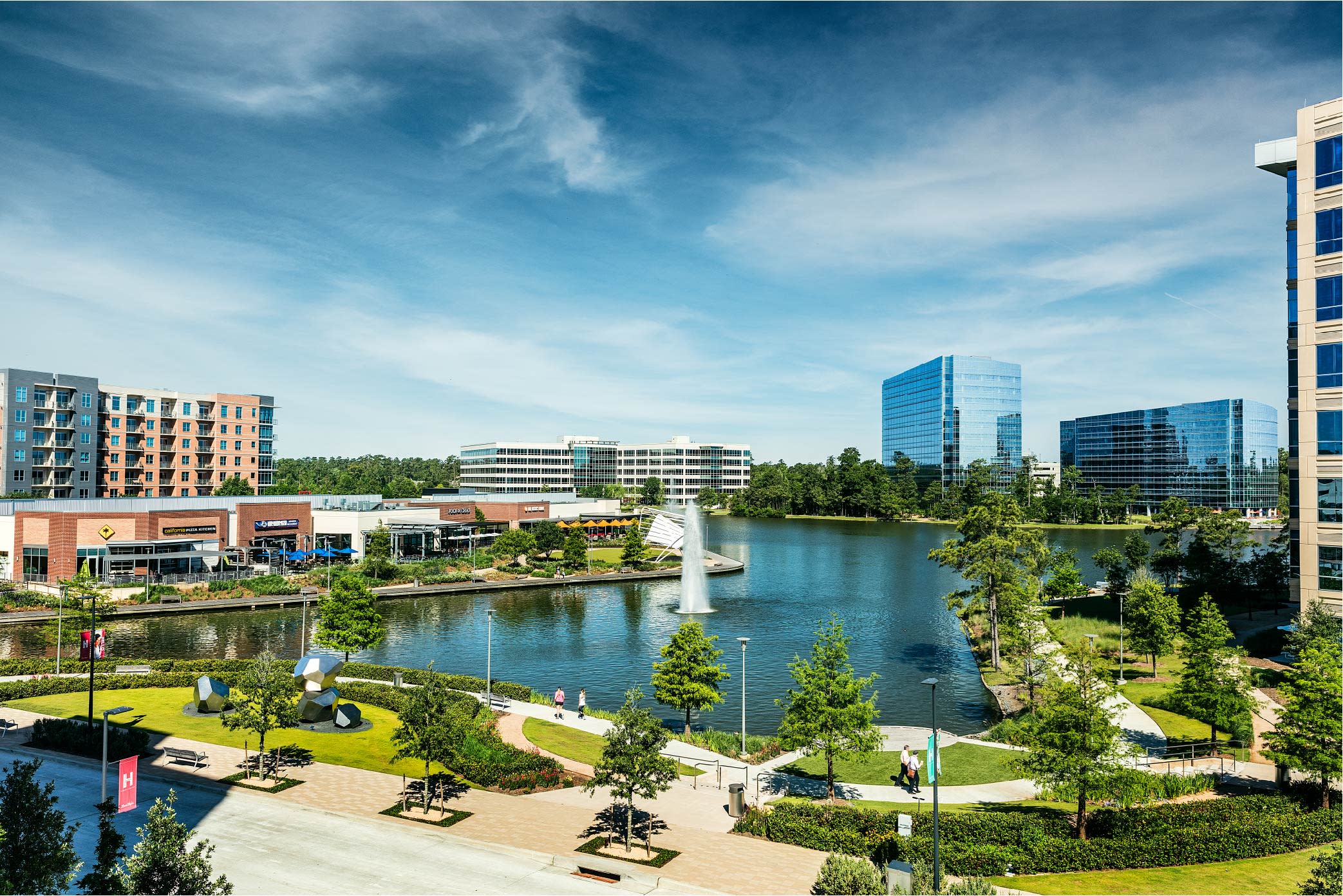 GET ACTIVE!
Social Running Club – Check out the social running group from Fleet Feet Sports located at 1925 Hughes Landing Boulevard. Every Thursday at 6 p.m. groups meet up for a three to five mile run. All levels are welcome and Fleet Feet Sports Fun Run Leaders will make sure you are safe when you are out on the run. Bring your friends, family, and even furry family members!
Kayak / Paddleboard Rental – Lakes Edge Boat House is just walking distance from Restaurant Row at Hughes Landing. You can rent kayaks or paddle boards and get out to enjoy the water! Single Kayaks are $15 for the first hour and a two person kayak is $20 for the first hour. Both are $5 per additional hour. Hours vary, but most days they are open from 9 a.m. to sunset. Check here for complete hours and rental agreement forms.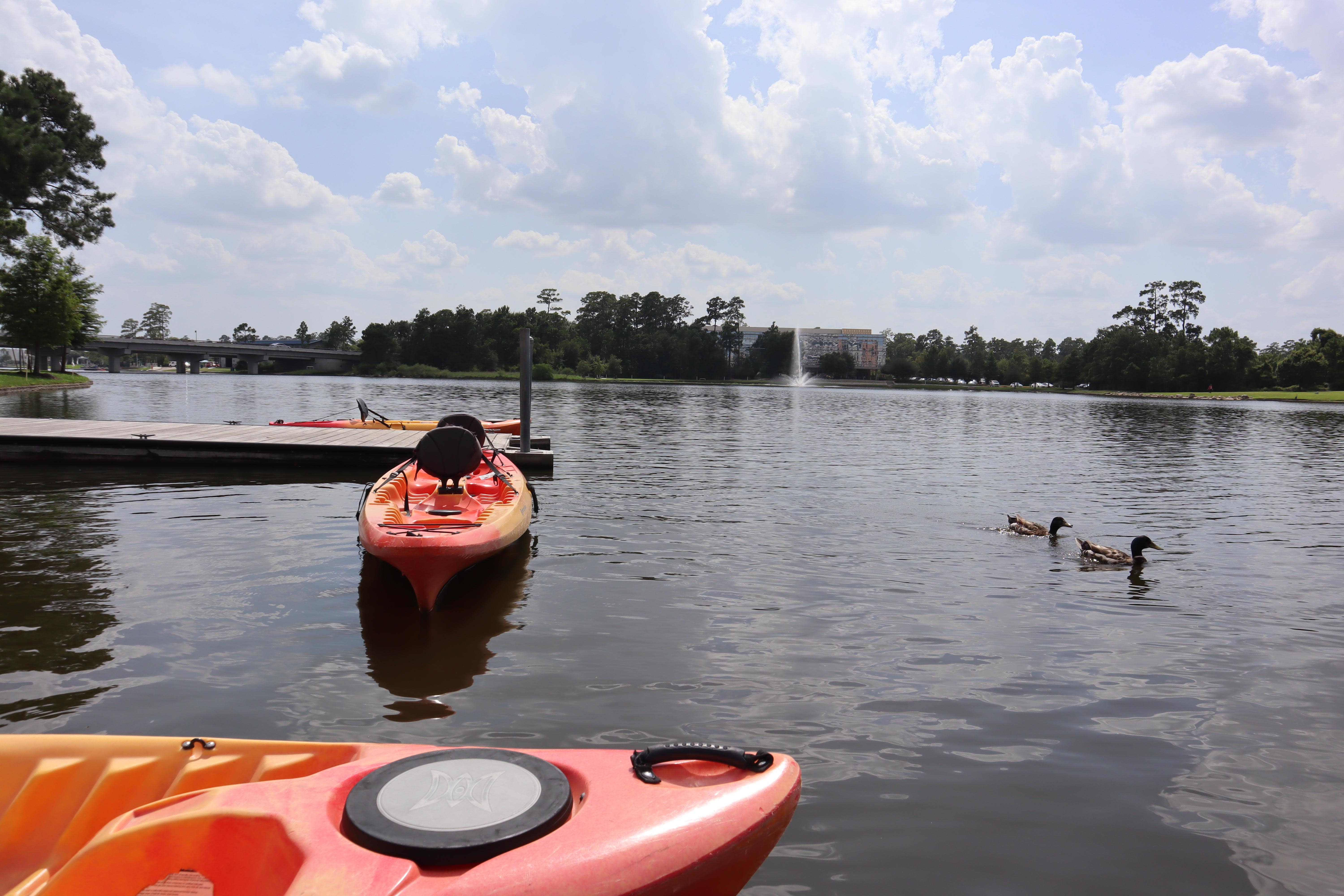 Walk with Your Furry Friend – There is a small dog park and connection to hike and bike trails all accessible at Hughes Landing. These areas make for a great place to stroll around and enjoy the area. Don't worry, they have doggie bags so you can clean up after your little friend.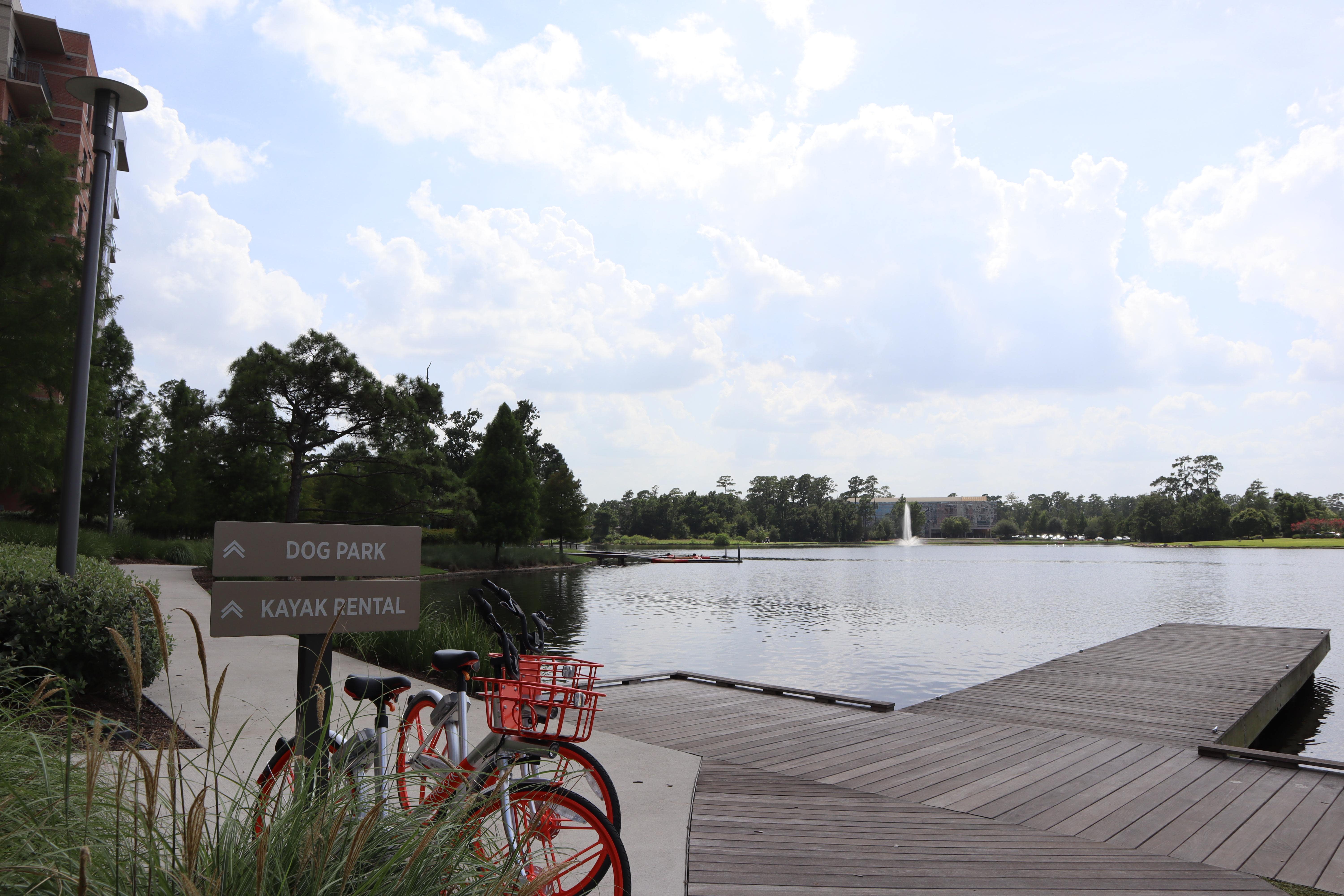 Bonus Tip: Check out the rooftop pool at the Embassy Suites with views of Lake Woodlands! And, we've got the best Happy Hours at Hughes Landing covered right here!