Play Street Museum
207 East Shore Drive, Suite 190
Monday through Friday, 9 a.m. to 5 p.m.
Saturdays are reserved for parties and events (reservations recommended)
With a prime location, Play Street Museum is near all of the popular shopping, dining and entertainment spots that the Town Center area of The Woodlands has to offer. Parking is simple (and free), with a parking garage located directly behind the museum.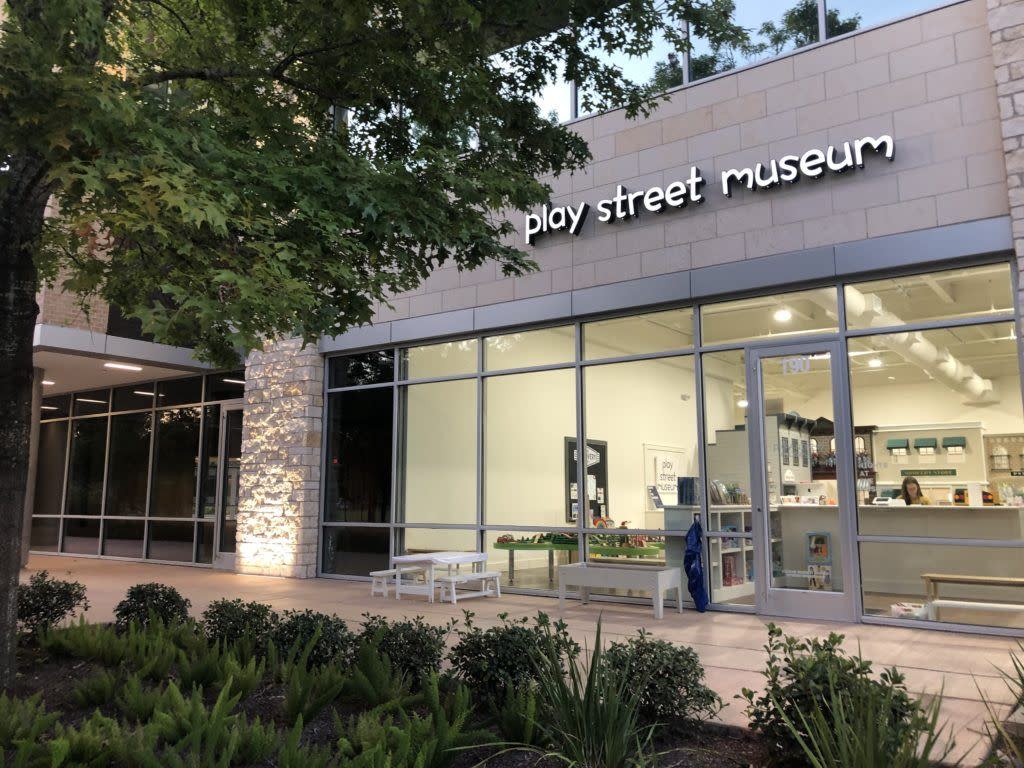 The museum is designed with imaginative play in mind and is geared for ages one to eight. Admission is $12.50 per child, kids older than eight or younger than one are free (with a siblings paid entry). There is no charge for parents!
This "play city" as our helper called it, is complete with its own Woodlands Waterway Trolley as well as a bank, school bus, doctor's office and more. There is also a large train set and even a learning/craft area with plenty of building blocks. Visitors to the museum will also find a water table is just outside the museum's entrance.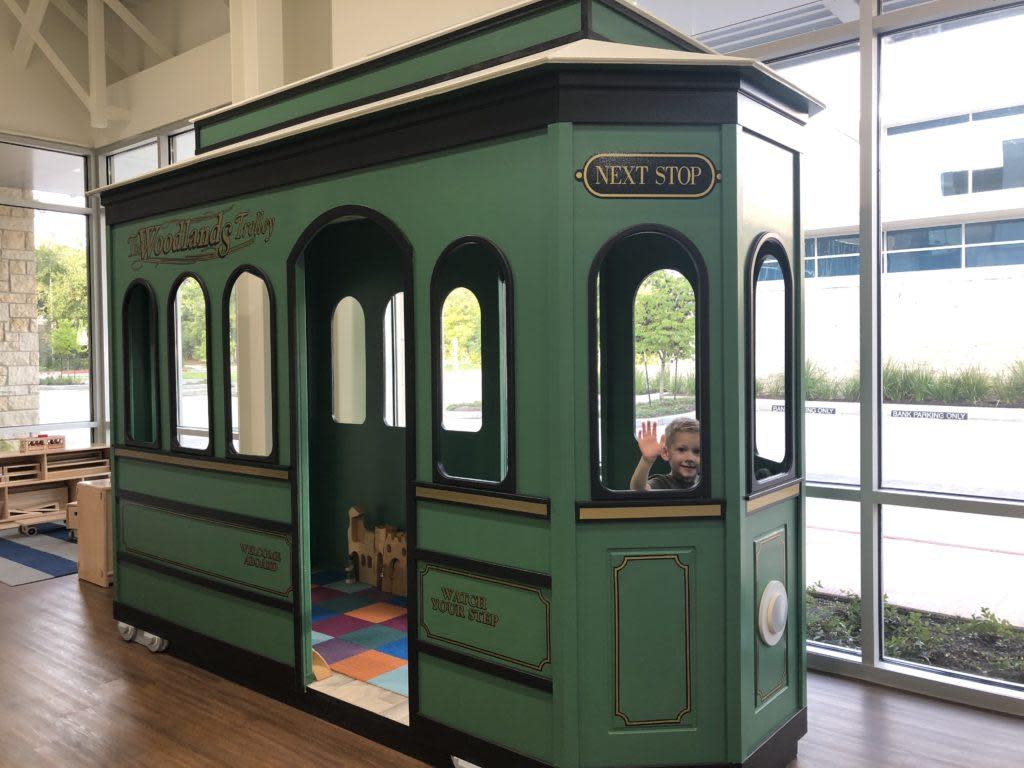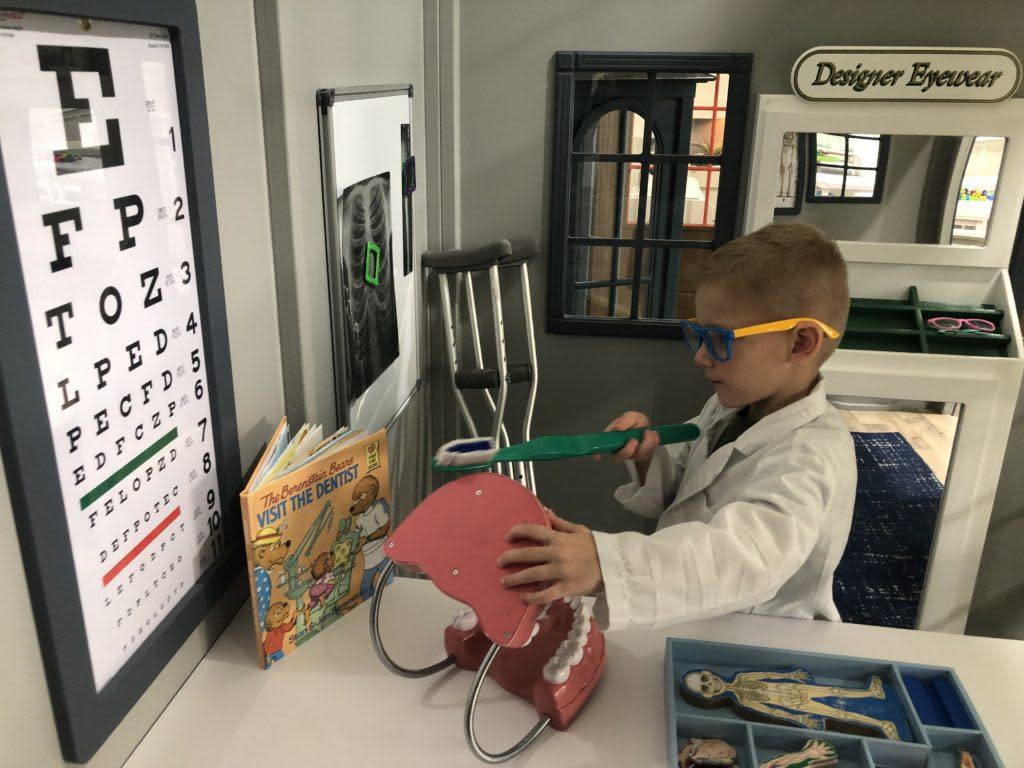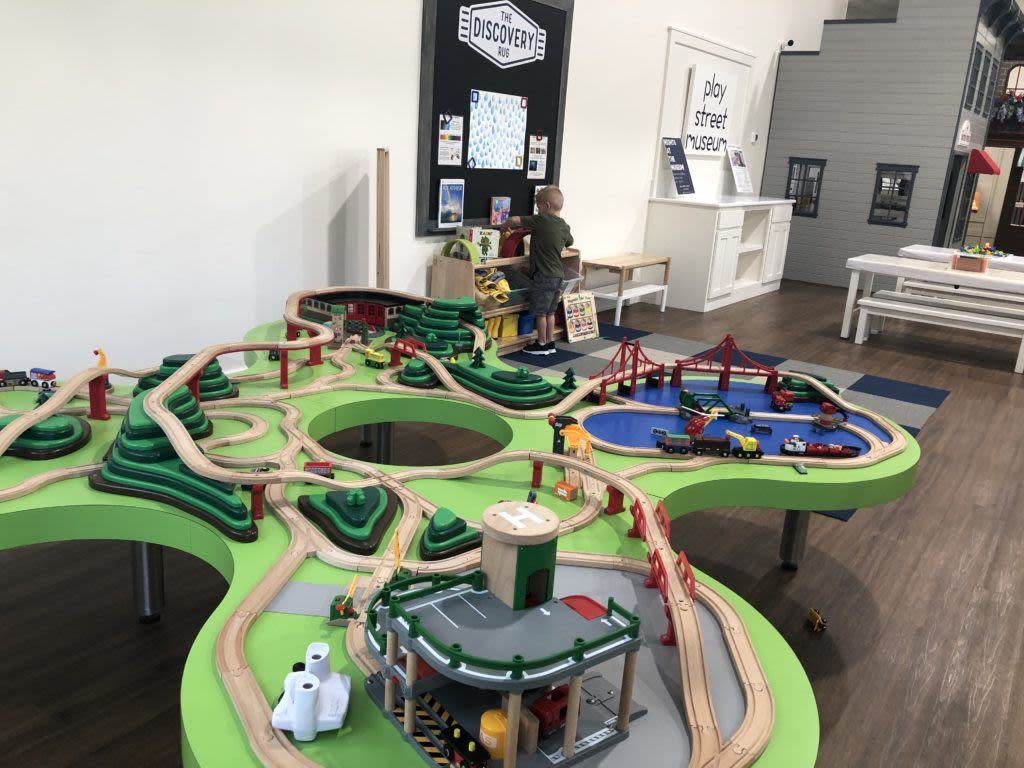 Play Street offers pottery painting as a fun art option (at an additional fee). Prices range between $7 to $25 depending on the size of pottery, we chose a robot "piggy bank" but there are many items to choose from. After painting, the pottery is placed in an in-house kiln. This process may take some time to allow for a full kiln to be heated – so you won't be able to take your craft home the same day. (This is a great reason to come back for another visit to Play Street in a week or so!) Once your pottery is ready for pickup, they will contact you and let you know.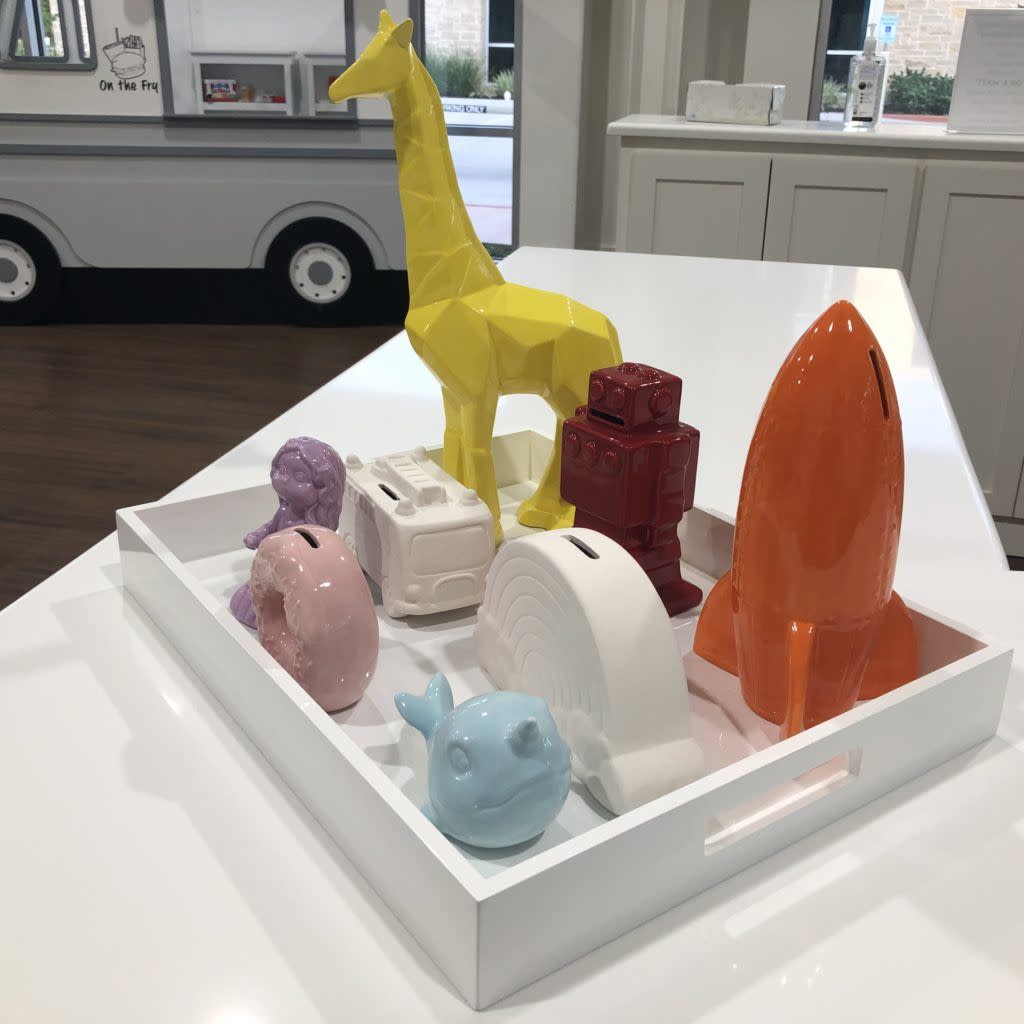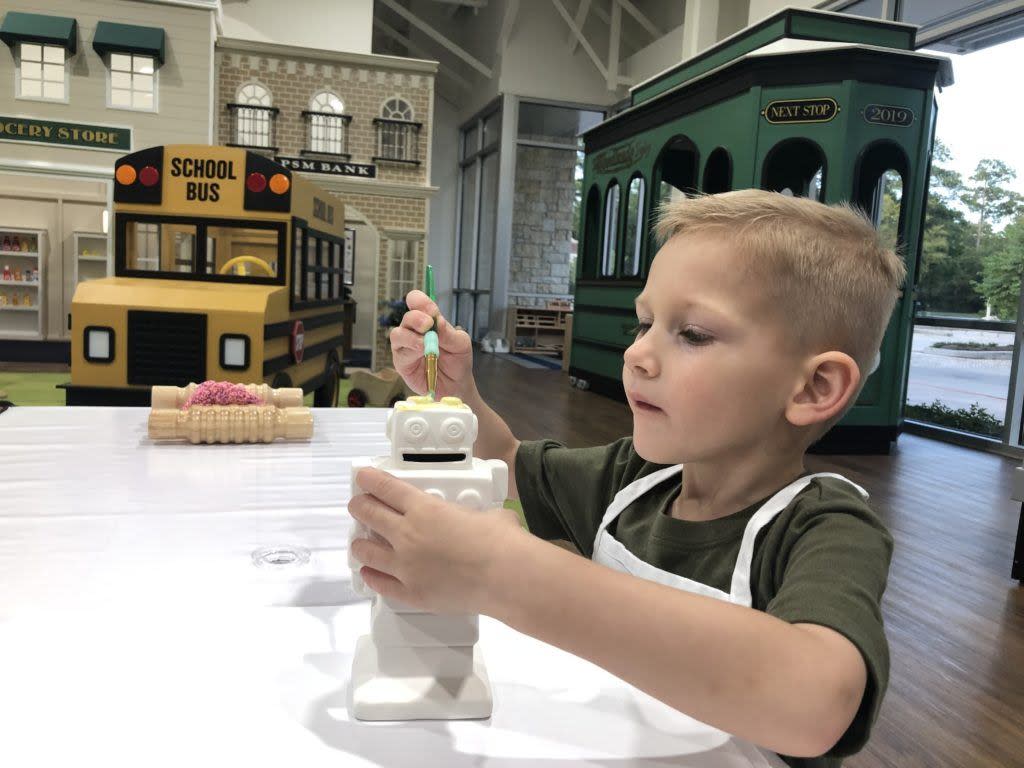 Insider Tip: For each paid entry, a child will receive a token, which can be exchanged for a drink or snack. Even better, all of the snacks are organic / non-GMO!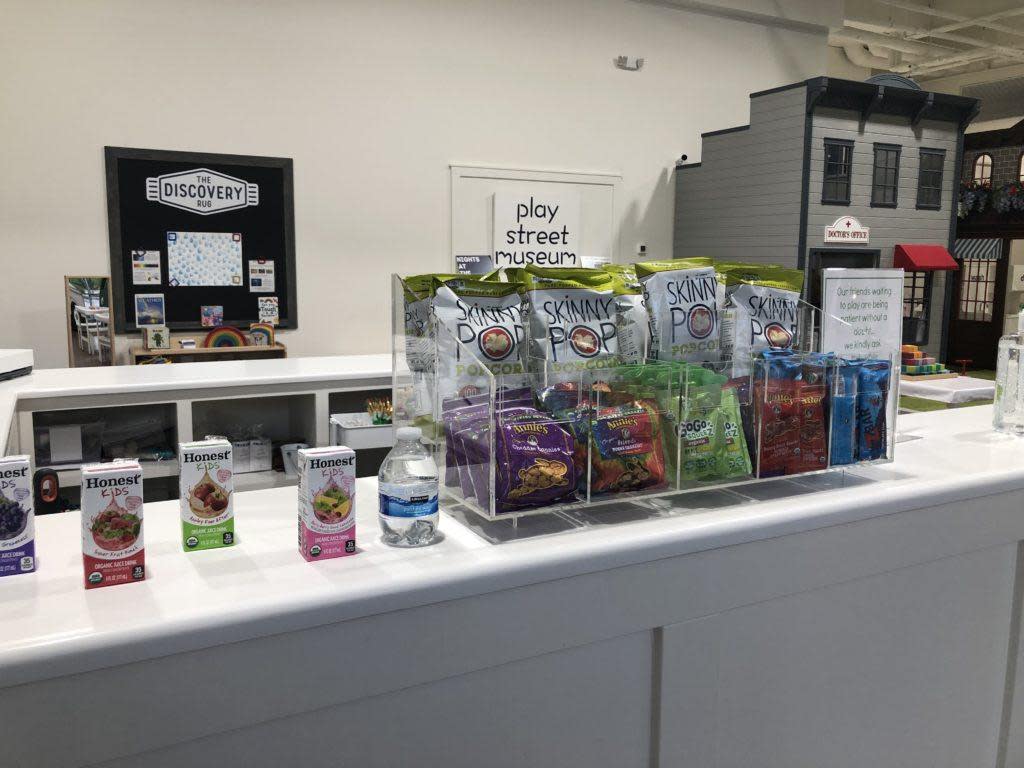 Eating is prohibited in the museum, however, guests are allowed to exit and re-enter the museum if they would like to have a quick picnic or a snack outdoors (while staying on property.)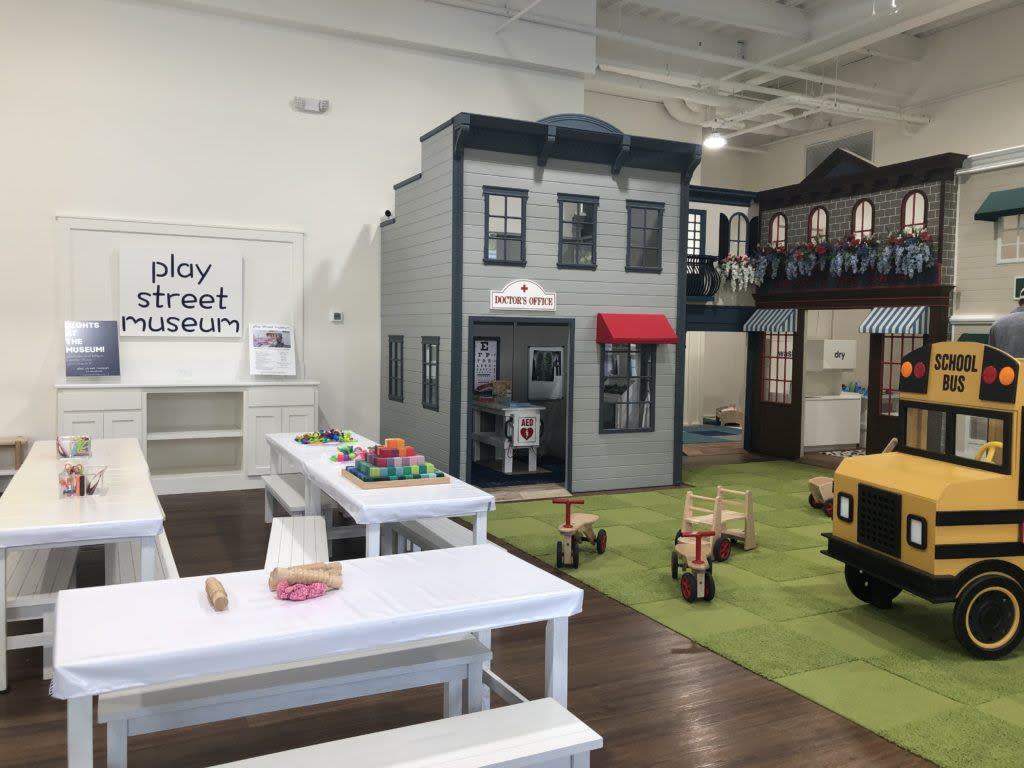 While the museum is closed for open-play on Saturdays, they are open for birthday parties and special events. Visit their website for upcoming activities and to reserve a spot for various crafts and projects. After completing the activity, children are able to enjoy playtime in the museum.
Free Perks:
Wi-Fi
Parking
Snack with purchase of museum admission
Play Street Museum offers a great indoor play option to The Woodlands Town Center, and is perfect for rainy days or when it's a little warm outside. Make a day of it. After playing, enjoy dining at a kid-friendly restaurant!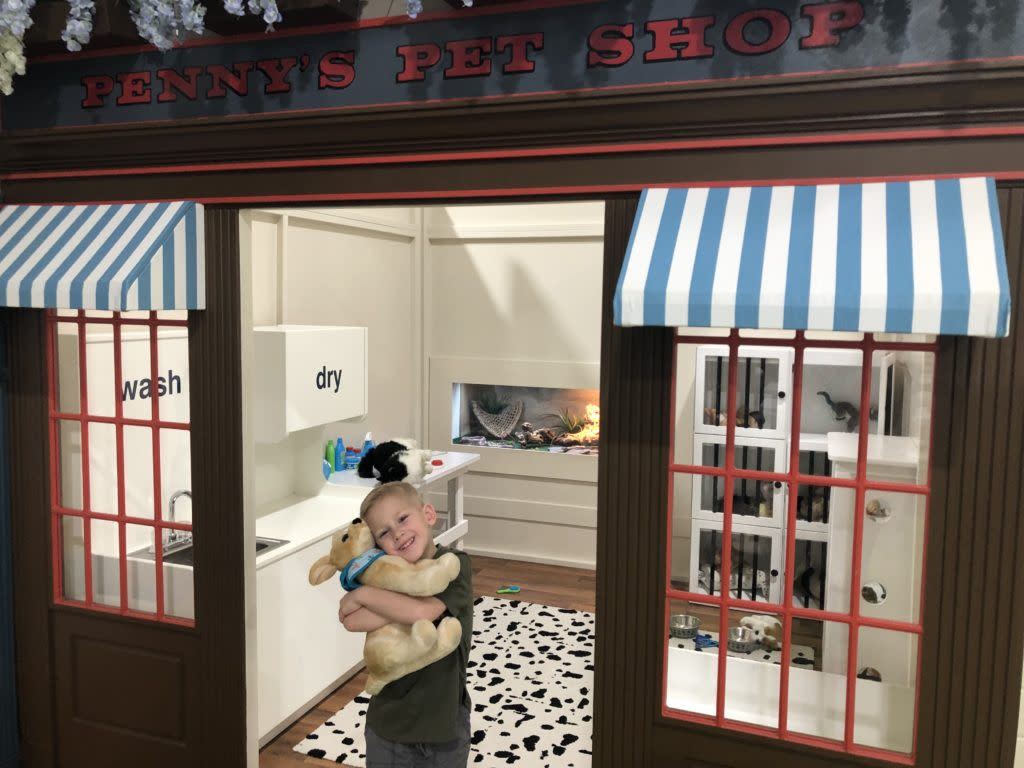 For an outdoor option geared towards older children and adults check out Texas TreeVentures, a family-friendly adventure course.