From arts to entertainment and lots of great food, The Woodlands Waterway Arts Festival brings something for everyone to enjoy. Town Green Park and The Waterway will be transformed into an outdoor art gallery along with entertainment stages, hands-on art activities, and various demonstrations. New for 2019, you can also expect Mexico flair at The Woodlands Waterway Arts Festival.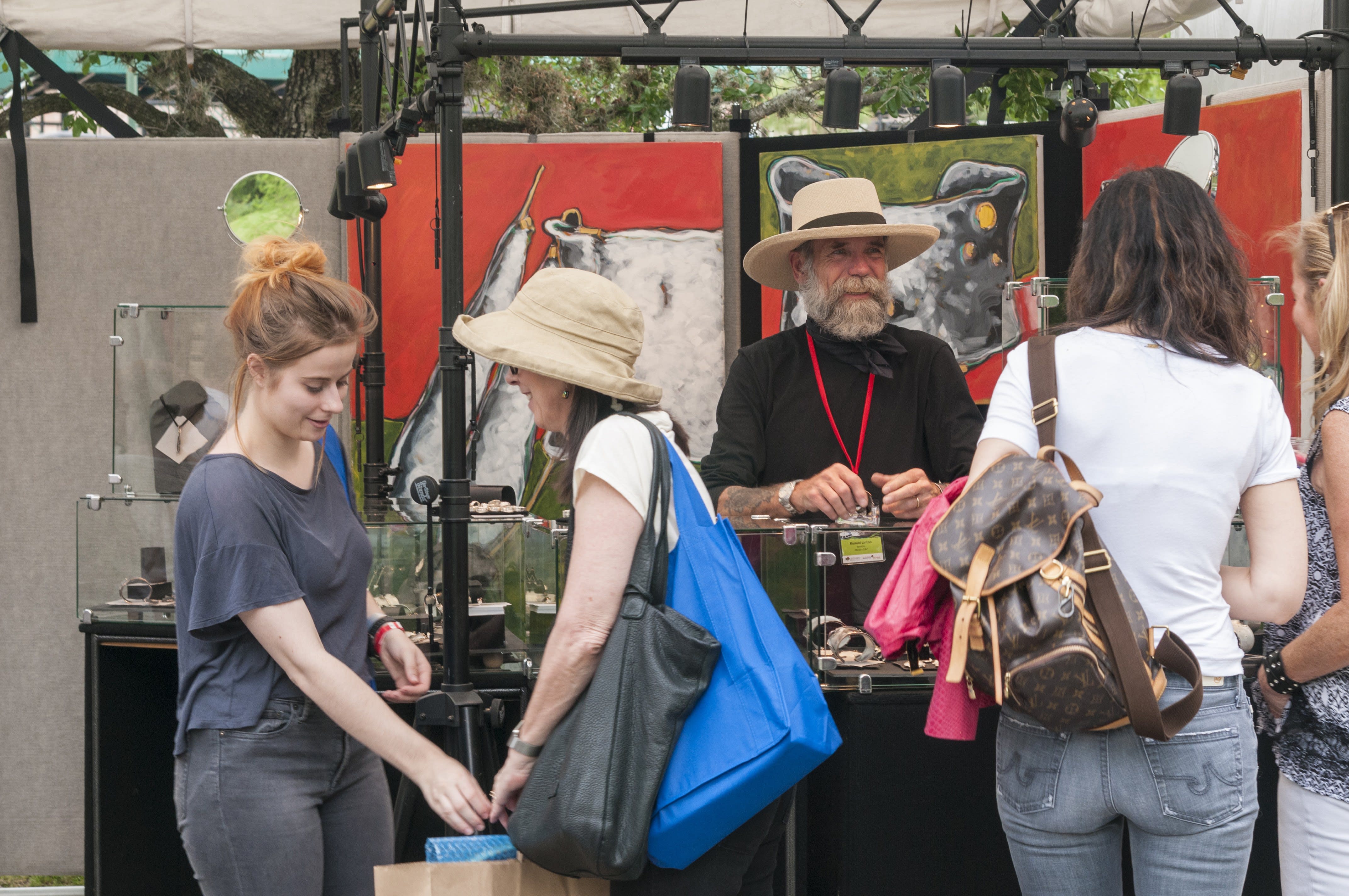 Spotlight on Mexico
"When you first come into the event, we will creating a unique Mexican town center type of atmosphere in Town Green Park," explains Kelly Batterson, Events Director for The Woodlands Waterway Arts Festival.  "The 'Spotlight on Mexico' provides a new cultural exhibit to celebrate the Mexican culture."
The Spotlight on Mexico area will feature artisans, music, food and chef demonstrations. The goal is to share Mexico's rich culture by showcasing an art exhibit and gallery, travel attractions, culinary tasting, strolling performers and more.
"We thought it would be something different and cool to introduce a new country every year that would provide a new cultural element and celebrate international flair," said Batterson.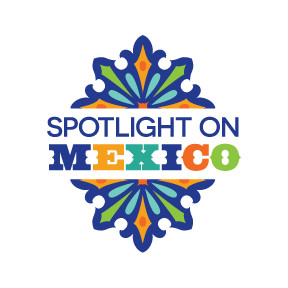 More new Artists
From glass art to paintings and jewelry, there will be more than 200 different artists set up along the waterway. New for 2019, expect more new artists than ever before.
"Usually about 40% of the artists we bring in are new," Batterson explains. "This year 60% of the artists at the festival will be new for our audience."
The featured artist for 2019 is glass artist Nolan Prohaska. Nolan uses both blown and solid working techniques with glass to create intricate sculptures. The unique glass pieces are inspired by landscape and seascapes.
Community Art Project
Also new for 2019, a community art project festival attendees will help create. There is a unique and beautiful opportunity for the public to get involved with a community art project that will be on display. The Woodlands Art League teamed up with Warriors of Art, a new non-profit organization that teaches art to veterans. At the Arts Festival, you will be able to help build a feature piece of artwork.
"It's a really inspiring art project that everyone can be a part of," Batterson explains. "There will be three doors, trees and dog tags on site where you can sign someone's name to it. This symbolic art project is meant to get the community involved in art."
Weekend Packed with Activities
Enjoy four entertainment stages, hands-on art activities and demonstrations along with amazing food and beverages all weekend long.
"It's one of the best fine arts festival in the country but also there is so much more," said Batterson. "The music stages are great and the culinary arts aspect is always popular especially the food stage and chef demonstrations."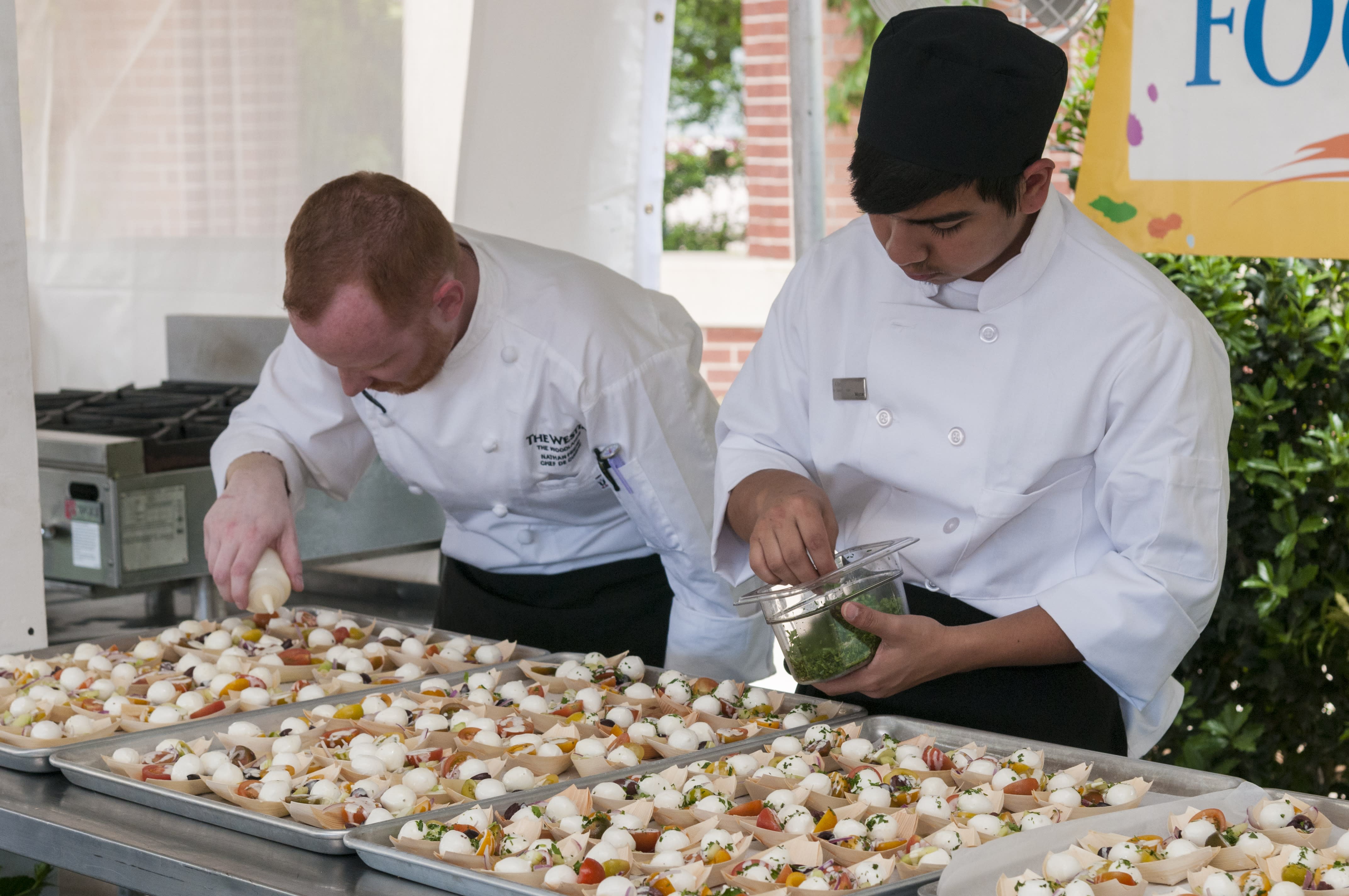 Other "must-see" Stops
WEST END CRAFT BEER GARDEN STAGE: Check out the new stage in the middle of the Beer Garden Oasis. Enjoy cool Texas tunes to help you wind down the day.
ART & CULTURE STAGE: Located in Upper Town Green Park, this area will showcase local non-profit cultural groups including fabulous costumes and diverse cultural acts.
WATERCOLOR TERRACE: Located in the heart of the festival site, this stage showcases amazing acoustic sets, the best of singer-songwriters and big band sounds.
The Woodlands Waterway Arts Festival is April 13 - 14, 2019. You can purchase weekend passes for $15.00 online now or pay $18.00 at the gate. Children 12 and under are free all weekend.
For the best experience, plan your trip ahead of time and book a stay at one of the nearby hotels! Check out the Festival Map, Town Green Park Map with the Spotlight on Mexico and see the best places to park in the area.